ADIEU, 'MR. B': KC Ballet presents Bolender 'Nutcracker' one last time with help of Todd protégé
By Paul Horsley
Ballet is ephemeral at its core, the product of a certain time and place, a specific set of dancers, musicians and designers. This year it's with no little sadness that the Kansas City Ballet bids farewell to Todd Bolender's durable production of The Nutcracker, which after 34 years has run its course and is to be replaced with a new version in 2015. Beginning December 6th at the Kauffman Center you'll have your last chance to see this creation, as coached and set by the company and James Jordan, a former Todd dance protégé and ballet master with the KC Ballet until this past spring. He'll return from his current new post as ballet master with Sarasota Ballet for one last turn, setting Our Town's Nutcracker with the TLC that has marked the production since Todd first arrived at KCB in 1981 to create it.
"It's a finely crafted, all-encompassing production," says James, who danced in the original from 1981 to 1987 and has helped put together every Nutcracker since 1991. One of Todd's primary goals in the production was education, James says: He used it to build up the quality of the dancers, from the tiniest first-year ballet students to the veteran company dancers. "It makes better dancers," James says. "It engages and challenges everyone who's in it. It pushes them. … It's the coming of age of the little girls, it's the whole 'Mom thing,' and there are enough trumpets and swords and cannons to keep the boys there, so the Dads come along. It's one of the few remaining family outings that exist any more."
James was there when visionary directors first brought Todd to town to rebuild Kansas City Ballet, and it was a testament not so much to his fame elsewhere (as a former dancer-choreographer with George Balanchine's New York companies) as to his sheer tenacity that he was able to put together a Nutcracker at all the first year—with its dozens of roles and 100 student dancers. "It was just unbelievable that he knew there would be enough kids to come and join this new school, meeting in this elementary school," James says. "Because it wasn't like he was a famous name, really. But it happened: So obviously there was a void that needed to be filled, and people rallied. … And there was enough good marketing to let parents know that someone of quality had arrived and they should get their kids in there."
There are few, if any, better Nutcrackers in America: James thinks it's better than Balanchine's, from which it borrows. As for his own contribution, he says he only hopes, through "putting on his ballet-master brain," to have added some precision and discipline to the undertaking. "I was always challenging the kids to step right, to end up on the right foot—so that it's all clean and exact. Not necessarily things the audience notices, and I don't know if it makes the production better. But it just makes them better, the dancers. … I always felt good about that in the production, because I knew that it was precisely and professionally staged, that I didn't just kind of 'phone it in' because I was doing it for the 30th time."
Todd's Nutcracker is unique because it forms a sort of compendium not just of who Todd was as a dancer and choreographer but of American ballet in the 20th century, James says. "There's all the purity and the delicacy of the pointe shoe, but there's all the comedic theatricality about it, too. It's just got 'Todd' written all over it. He was an ideal choreographer for The Nutcracker, because he had such a broad spectrum, in his brain and his heart. And it all shines through in his Nutcracker." When Robert Fletcher's new set and costume designs were introduced in the late 1990s, they injected vibrant new color and scenic excitement, James says, but Todd's choreography remained the core value of the production.
Nevertheless all things must come to an end, and it's time to make a fresh start, says artistic director Devon Carney. (Many observers have noticed how threadbare, literally, some of Fletcher's costumes and set designs have become.) "After more than three decades of presenting this glorious holiday tradition, we felt it was time to introduce a new production for our audiences—one that utilizes the most current theater technology and design techniques." The company has grown dramatically since 1981, too, and a new production will take advantage of this. "It should be one that can showcase the considerable talent that we currently have in our company of 40 dancers," Devon says, "including our second company. Every generation of artists improves upon itself: It's the natural product of the daily pursuit of excellence."
The Nutcracker runs at Kauffman Center December 6th through the 24th. 816-931-2232 or kcballet.org.
Photo at top by Steve Wilson.

Also see our selection of hot performing-arts events for the 2014 holidays, here at kcindependent.com.
[slider_pro id="2″]
[slider_pro id="3″]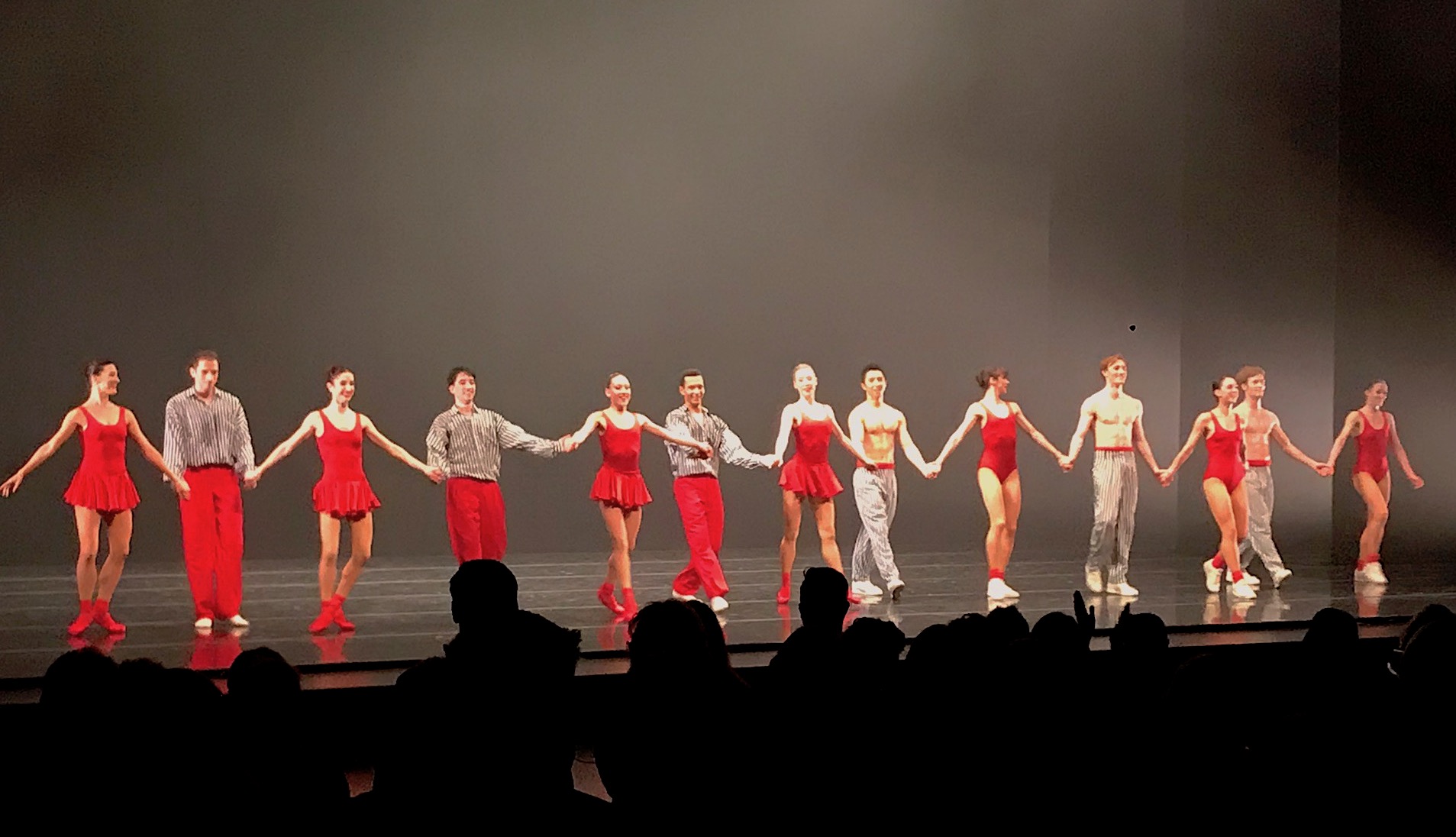 Four women far upstage in pajama-like outfits skip in place, their limbs flying in precisely crafted, whimsical calisthenics. Downstage, a ballerina in red pointe shoes is dancing, now two ballerinas,…
David Parsons embodies the kinds of values and ideals that any Kansas City artist would do well to emulate. He is as comfortable hacking through weeds at the Leawood home…
If there really is a crisis in the performing arts in America, somebody forgot to send Kansas City the memo. In the past decade, our city has seen the formation…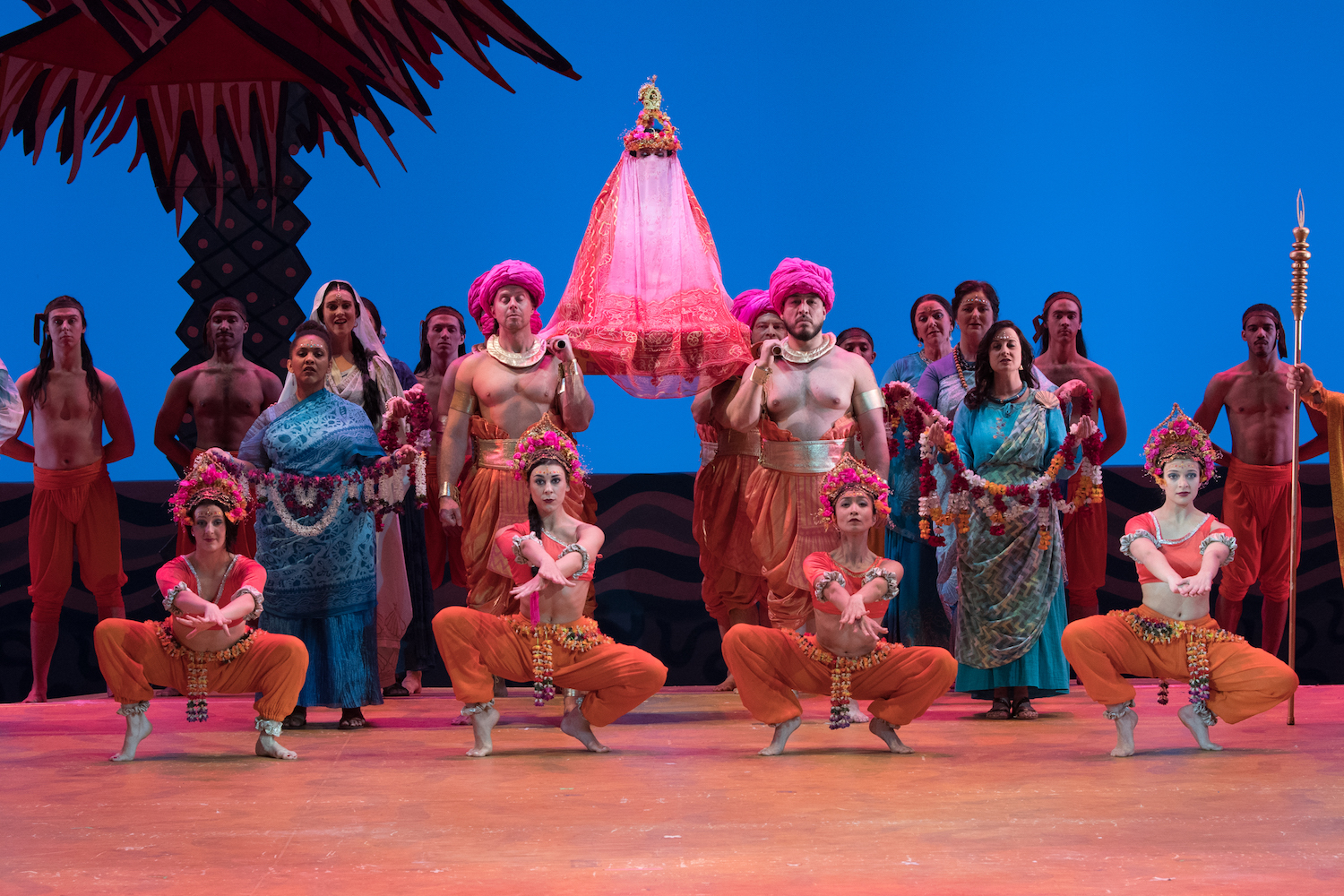 Contrary to popular opinion, Bizet's The Pearl Fishers does not rely on a single beautiful duet: It has several quite lovely numbers and a few choruses that are worth your time.…