BACH AS HE MIGHT HAVE HEARD IT: Leipzig choir's local debut is another coup for Harriman series
By Paul Horsley
When a choir counts J.S. Bach among those who have led it over its 801-year history, and still functions in the church where the master and his offspring thrived, performance expectations are high. The Thomanerchor, or St. Thomas Boys Choir of Leipzig, has weathered all manner of political and cultural vicissitudes through its history, from Augustinian monks to Prussian insurgencies, from Lutheranism to world wars and Erich Honecker. Yet it holds high its musical heritage with well-founded pride. Its recent 11-concert U.S. tour included a remarkable program here on November 7th at the Folly Theater, a Harriman-Jewell Series offering and the Saxon choir's first known appearance in this area, and it was a refreshing reminder that boys can excel at something other than sports, mischief and Halo.
The Thomanerchor is the fruit of a rigorous Leipzig boarding school that houses 100 boys aged 9 to 18, drawn from some of the best young singers Germany can muster. The touring choir consisted of some 40 boys. Their nicely balanced program contained no small measure of Bach but also music of other composers who have been important to Leipzig's, and to Germany's, past. They sang with warmth, fine balance, good pitch and secure technical command of rapid passagework and intricate counterpoint. Led by Thomaskantor and conductor Georg Christoph Biller (himself a former Thomaner chorister), they were accompanied, where necessary, by the capital and stylistically adept Leipzig Baroque Orchestra.
On the whole the choir sounded exceptional, despite what seemed to me a faltering start in the opening Jauchzet dem Herrn, a cantata for double choir and chamber orchestra that contains music by both Bach and Telemann. The trebles held their own and blended well throughout, though some sounded like they were still warming up to the setting. Oboes and basso continuo were clear, but the violins were at times drowned out entirely by the choir; tempos were brisk and propulsive if a bit stiff and inflexible. One immediately yearned for a church setting, both for the extra resonance (the Folly's acoustics are admirably clear but far from sonorous) and for the potential for placing the dual choirs in separate spots. The ensemble sounded better in Mendelssohn's Kyrie from Die deutsche Liturgie, sung a cappella with great poise. In Schumann's Verzweifle nicht im Schmerzenstal, also a cappella, the boys showed their ability to negotiate with aplomb a musical language notably more complex and chromatic than Bach's.
Bach's early Cantata No. 196 (Der Herr denket an uns) was performed by a smaller choir of 22 voices with stylish vigor (though again with the wooden rhythmic pulse from the podium). The second movement featured a wan and well-controlled boy solo, and the finale featured a fleet "Amen" fugue.
The choir sounded so much fresher after intermission that one wondered if there hadn'd been a locker-room pep talk in the interval. Mendelssohn's Jauchzet dem Herrn was magnificent, with creamy blend in the chordal textures and resolute solos by no fewer than eight boys. The four numbers from Max Reger's Geistliche Gesänge were firm and straightforward, with "Die Nacht ist kommen" suave and nocturnal at the outset and interrupted by a stentorian outburst at "Drive the evil spirits far from us!" Bach's motet Singet dem Herrn sounded bright and confident; one couldn't help noticing that some of the older boys were singing from memory! The instruments accompanied essentially by doubling the vocal parts, a historically speculative but not unwelcome addition. The counterpoint in the finale was impressive.
Two encores rounded out the program nicely. Biller has arranged the "Air on the G String," the well-known second movement from the Third Orchestral Suite, as a Dona nobis pacem and I must say it worked beautifully, though some of the sopranos' approaches to high notes were timorous. The second was a capably sung eight-voice motet "Denn er hat seinen Engeln befohlen" from Mendelssohn's Elijah.
***
There are reasons why the Thomanerchor sopranos and altos sounded less secure (even a tad ragged at times) than their older counterparts in the tenor, baritone and bass sections – reasons explored in a fascinating article that appeared three days after the Harriman concert in The New York Times Magazine (in anticipation of the Thomaners' New York performance that week). Put simply, the older boys have studied longer and have had more time to gain vocal technique and musicianship. It shows: The lower voices were firm and gleamingly sonorous, especially in the solo parts required in two of the numbers.
Puberty is something no one likes to talk about much, but scholars of early music have long known it to be a subject of considerable relevance to modern attempts to emulate vocal performance practice of Bach's time. The Thomaners of today begin training at age 9 or 10, no earlier because (as Elizabeth Weil describes in her Times Magazine piece, wryly titled "Where Have All the Sopranos Gone?") younger kids just can't adapt to the discipline required to acquire vocal technique post haste. And with puberty starting around 11 these days, as opposed to 15 or 16 in the Baroque period (for reasons that scientists still argue over), modern boy trebles have a much shorter shelf life than Bach's did. Vocal technique realistically takes 10 to 15 years to master, but these kids have to get it down in two or three. The result is that the older boys today are much closer to being "finished" musicians; boys in Bach's day who routinely sang soprano or alto into their middle and even late teens could no doubt have sung circles around today's trebles.
So why not use girls, or women for that matter? Such questions, which might be framed to challenge a male-dominated cultural tradition, also raise a discussion about the aesthetics of early music. Sexism may well have been the reason why, for centuries, females were banned from public performance in the first place, but it is not necessarily the reason the Thomanerchor has remained a boy choir. Boys' voices are different from women's, and arguably from girls' voices too (though less so). If we take this as a given, the question becomes something like this: Is the goal in Baroque performance to achieve the most accomplished musical product possible (which, for many, can best be achieved with adult women), or is it to come as close as possible to emulating a sound that we think Bach heard and, indeed, wrote for?
If the strictures of early church music had not barred women from singing in Bach's choirs, would he have used them instead of boys? There is evidence suggesting he might have preferred women, as he was known to have complained of the Leipzig boys' unruly behavior and deficient training. The other side of the argument asks a different question: Did Bach compose with a specific sonority in his head, and are we thus compelled to imitate that sound as specifically as possible? In instrumental settings, after all, don't we generally prefer hearing Bach played with sprightly tempos and on period instruments, on the premise that this more closely reflects the sound that actual 18th-century musicians produced?
The answer is perhaps yes to all these questions. Bach's music stands up to a variety of approaches, and there is no reason to squelch the variety that our modern concert life presents. But just as we now think (aided by the work of diligent scholars) that Baroque violins with flatter fingerboards and gut strings help create an orchestral sound more like the one Bach knew, there's no reason to doubt that the Thomaners are about as close to what Bach heard as any choir active today. Which is pretty cool, when you think about it.
To reach Paul Horsley, email phorsley@sbcglobal.net or find him on Facebook (paul.horsley.501).
A slider with the ID of 2 was not found.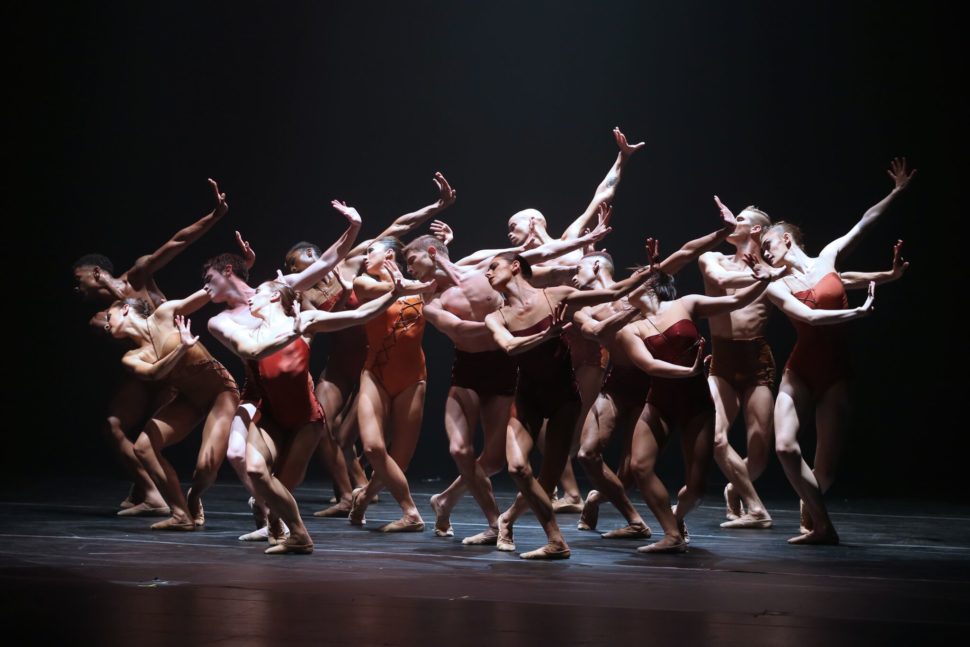 Again our potpourri of intriguing events draws from all performance levels and all walks of life, a reflection of the burgeoning variety and cultural interest in this once-sleepy city on…
Classical music has proven itself to be one of the last bastions of "high-brow" art, but even its stubborn notions of the superiority of cultivated European tradition are giving way.…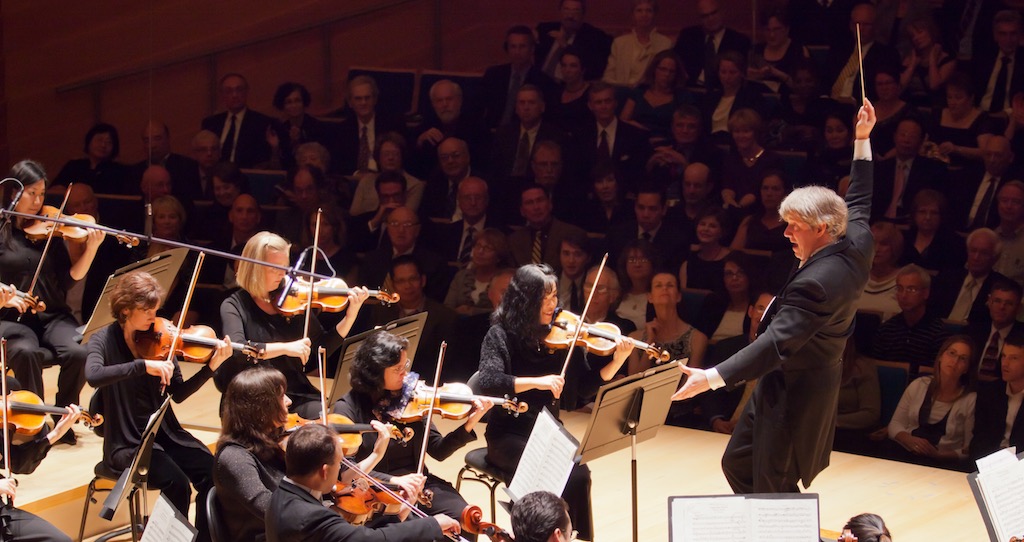 For Michael Stern the centenary celebration of musical icon Leonard Bernstein is a personal journey. The Kansas City Symphony Music Director not only grew up around the enormously gifted conductor-composer-pianist,…
Mention composer Harold Arlen's name to music lovers and they're likely to say, "Oh yeah, he was one of those old Broadway guys, right?" But then drop into the conversation…