BEST OF SUMMER 2018: Performers throw out unprecedented bounty
Kansas City is about to experience the most culture-packed summer of its 168-year history. You heard it here first. With its dozens of ever-expanding theater companies, chamber ensembles, choral groups and dance companies; with a growing-like-Topsy Fringe Festival; with this summer's massive National Convention of the American Guild of Organists; and with the new Open Spaces Festival beginning in August, there will barely be a single day this summer in which you cannot find something to do. By the time Fall comes around we'll probably all need a rest. (And good luck with that!) Here's our selective list:
MAY
Through June 10 Kansas City Actors Theatre; Skylight; David Hare's sharp wit won this play a Tony Award for Best Revival of a Play during its 2014 Broadway run: Its themes of love and economic disparity make it as current today as at its 1996 premiere; H&R Block City Stage, Union Station. Contact: 816-235-6222 or www.kcactors.org.
Through July 8 New Theatre Restaurant; Sister Act; Placed in protective custody in a convent (why not?), "Sister" Deloris brings new life to the order and learns some life lessons of her own; the smash hit by Glenn Slater (lyrics) and Alan Menken (who also composed Beauty and the Beast andThe Little Mermaid) received five Tony Award nominations; New Theatre Restaurant. Contact: 913-649-7469 or www.newtheatre.com.
May 31-June 24 Black Repertory Theatre of Kansas City; Memphis; Loosely based on the life of Dewey Phillips, one of the first white DJs to broadcast black music, this surprise Broadway smash by David Bryan and Joe DiPietro won four Tony Awards in 2010, including that for Best Musical; The Little Theatre at MCC Penn Valley (Metropolitan Community College). Contact: 816-663-9966 or www.brtkc.org.
May 31-June 10 The Barn Players; Torch Song Trilogy; Chris McCoy directs Harvey Fierstein's innovative triptych of mini-plays that tell a single story, that of drag singer Arnold Beckoff and his struggles through the Stonewall, AIDS, bigotry and other crises of LGBTQ history; The Arts Asylum. Contact: 913-432-9100 or www.thebarnplayers.org.
JUNE
3 Kansas City Women's Chorus; Showtime: Pride!; This ambitious choir presents a third program this season, for the first time in its 20-year history, with Broadway tunes and a specially commissioned piece "We Love Who We Love" by Kathryn Lorenzen; Polsky Theatre, The Carlsen Center. Contact: www.kcwomenschorus.org.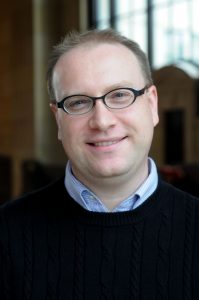 3 Musica Vocale; Harmoniemusik: Works for Choir and Wind Ensemble; A venerable choir (whose Music Director, Arnold Epley, is now joined by Associate Director Jay Carter) celebrates its 10th anniversary with works by Stravinsky, Bruckner, Mendelssohn, Bach and Schütz: the first-ever concert in the resplendently renovated lobby of one of KC's architectural landmarks; The Grand Hall at Kansas City Power & Light. Contact: www.musicavocale.org.
5-10 Starlight Theatre; Dirty Dancing: The Classic Story Onstage; It's the summer of 1963, and Baby and Johnny are ferocious spirits from different worlds whose lives are joined by love and dance (not necessarily in that order); this theatrical breakout includes such hits as "Hungry Eyes" and "The Time of My Life"; Starlight Theatre. Contact: 816-363-7827 or www.kcstarlight.com.
7-24 Musical Theater Heritage at Crown Center; Cats; Andrew Lloyd Webber's most durable musical, which won seven Tony Awards, has been reimagined here to include street jazz choreography and a host of other innovations; directed by Tim Scott, it stars Emily Shackelford, Darrington Clark, Taylor Avazpour and others; MTH Theater at Crown Center. Contact: 816-221-6987 or www.mthkc.com.
8-16 Theatre in the Park; The Little Mermaid; Mark Swezey directs this classic legend of love, fantasy and betrayal, based on a Hans Christian Andersen tale and including such hit songs (by Alan Menken) as "Under the Sea" and "Part of Your World"; TTIP Amphitheater at Shawnee Mission Park. Contact: www.theatreinthepark.org.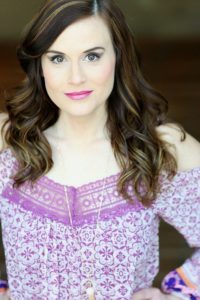 8-July 8 Quality Hill Playhouse; Sinatra's Songwriter: The Genius of Sammy Cahn. Kansas City's hardest-working theater team, led by the indomitable J. Kent Barnhart, concludes its 23rd season by paying homage to a great American tunesmith; Quality Hill Playhouse. Contact: 816-421-1700 or www.qualityhillplayhouse.com.
9 Symphony in the Flint Hills; Signature Event; The Kansas City Symphony's outdoor performance, this year with singer-songwriter Aoife O'Donovan, is just one slice of an elaborate annual nature-fest; following the concert, revelers can stay late and swing to Austin-based western trio Hot Club of Cowtown; Rosalia Ranch, Butler County. Contact: 620-273-8955 or www.symphonyintheflinthills.org.
9-10 Heartland Men's Chorus; Indivisible: Songs of Resistance and Remembrance; This ambitious program attempts to address both the crisis of justice on our streets and the heroism of those represented by the Tomb of the Unknown Soldier, and includes the world premiere of We, The Unknown, commissioned by the National World War I Museum and Memorial; Folly Theatre. Contact: 816-931-3338 or www.hmckc.org.
9-10 Owen/Cox Dance Group; Ludus Tonalis; In addition to the group's 2015 classic Ludus Tonalis to the music of Hindemith, the program also includes a new work Carnaval to Schumann's music, with choreography by Jennifer Owen and piano music performed live by Kairy Koshoeva; White Recital Hall, UMKC. Contact: 816-235-6222 or www.owencoxdance.org.
10 Kauffman Center for the Performing Arts; Future Stages Festival; The fifth annual "open house" of free performances and activities for Kansas Citians of all ages showcases hundreds of young performers, including quite a diverse range of artists who are featured on the Kauffman Center stages throughout the year; Kauffman Center. Contact: 816-994-7200 or www.kauffmancenter.org.
12-July 1 Heart of America Shakespeare Festival; Much Ado About Nothing; Executive Artistic Director Sidonie Garrett directs an all-star KC cast in one of the bard's wittiest and most humane plays, which lays bare the thin line between hate and love; Southmoreland Park. Contact: 816-531-7728 or www.kcshakes.org.
15 Kansas City Baroque; Shakespeare Goes HIP-OP; In the first of a series of inventive summer concerts called, collectively, Verona, Vienna, and Versailles,this group of crack musicians presents "historically informed" performances of songs, sonnets and soliloquies from Shakespeare, Byrd and others; St. Paul's Episcopal Church. Contact: www.kcbaroque.org/2018-summer-series.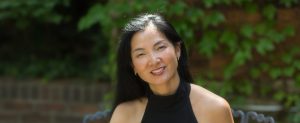 16 Bach Aria Soloists and the Kansas City Chorale; Bach, Vaughan Williams, Gjeilo and Others; The Grammy Award-winning choir hooks up with one of KC's most versatile, beloved chamber groups for a program of music ranging from J.S. Bach to the young Norwegian composer Ola Gjeilo; St. Paul's Episcopal Church. Contact: 816-820-1473 or www.bachariasoloists.com.
19-July 7 Theatre for Young America; Peter Pan; One of Kansas City's liveliest children's-theater companies presents J.M. Barrie's tale of Peter, Tinkerbell and Neverland, which more than a century after its publication continues to fascinate audiences young and old; H&R Block City Stage, Union Station Kansas City. Contact: 816-460-2083 or www.tya.org.
19-August 5 The Coterie Theatre; Goosebumps, Phantom of the Auditorium: The Musical; Based on the series by R.L. Stine (and created for the stage by John Maclay and Danny Abosch), this 75-minute musical tells of two young actors who are rehearsing a play about a phantom only to find that there might actually be one in the theater with them; it's traditional theater superstitions gone wild; The Coterie Theatre, Crown Center. Contact: 816-474-6552 or www.thecoterie.org.
22-24 Kansas City Symphony; Season Finale: Fantastique with Bernstein; As part of the Symphony's celebration of the Bernstein birth-centennial, Berlioz is coupled with one of Bernstein's masterworks, the Symphony No. 2 ("Age of Anxiety"), which is essentially a piano concerto (with soloist Ran Dank); Kauffman Center. Contact: 816-471-0400 or www.kcsymphony.org.
30-July 5 American Guild of Organists; Kansas City 2018; Hundreds of organists from around the world converge on our city for the AGO's National Convention, featuring a staggering range of seminars on the organ and its music, social gatherings and (most important for non-members) concerts by international and local artists (James Higdon, Vincent Dubois, Jan Kraybill, Chelsea Chen, Michael Bauer, Elisa Bickers, Dave Wickerham); more than a dozen churches are engaged, too, plus Helzberg Hall, the Music Hall, and university chapels around the region; Various venues. Featured in particular are the two organs at the Community of Christ (the Aeolian-Skinner at the Auditorium and the Casavant at the Temple) and the Casavant at Kauffman Center's Helzberg Hall. Contact: 816-602-5547 (registration required for some of the programs) or for a full list of concerts open to the public go to www.agokc2018.com and click on Programs, then Tickets Available.
JULY
6-14 Theatre in the Park; Into the Woods; Storybook characters come to life in this bizarrely innovative musical by James Lapine and Stephen Sondheim, which won Tony Awards and much critical acclaim; TTIP Amphitheater at Shawnee Mission Park. Contact: www.theatreinthepark.org.
7 The 1900 Building; Henrique Eisenmann, piano; Kansas City's sleekest new arts venue (now with its own restaurant!) presents the pioneering Brazilian-born jazz pianist, a New England Conservatory faculty member whose improvisatory style is an amalgam of lyricism and global musical styles; 1900 Building. Contact: 816-221-4488 or www.1900bldg.com.
7-24 Summerfest KC; The Art and Soul of Chamber Music; Now in its 28th season, this collaboration of KC Symphony members with professionals from around the country involves pairs of concerts during July weekends; White Recital Hall (July 7, 14, 21 and 28) and St. Mary's Episcopal Church (July 8, 15, 22 and 29). Contact: 816-235-6222 or www.summerfestkc.org.
7-29 White Theatre at The J and The Coterie Theatre; Disney's "Newsies"; The first Kansas City-area performances of the Harvey Fierstein/Alan Menken/Jack Feldman Broadway hit, inspired by the "newsboy strike" of 1899, is the first collaboration of White Theatre and The Coterie; White Theatre at The J (Jewish Community Center of Greater Kansas City). Contact: 913-327-8054 or www.thejkc.org.
12-September 23 New Theatre Restaurant; Mamma Mia!; This Benny Andersson/Björn Ulvaeus Broadway hit, which tell of a daughter's identity quest on the eve of her wedding, brought the music of ABBA to a whole new generation; New Theatre Restaurant. Contact: 913-649-7469 or www.newtheatre.com.
14-21 Kansas City Dance Festival; KCDF 2018; With a goal of enriching Kansas City's summer with professional dance including choreographers from around the world, this week-long festival (now in its sixth year) promises special surprises; Quixotic Studio (Black Box VIP Event, July 14) and Gem Theater (Main Event, July 20-21). Contact: www.kcdancefestival.com.
19-29 Kansas City Creates; Fringe Festival KC 2018; This year's banquet of theater, music, dance and performance art (now in its 14th year) is guided by the curatorial gaze of KC Creates Executive Producer Cheryl Kimmi; "unjuried and uncensored," as the Festival likes to say, Fringe is a place for those who might not fit into KC's traditional arts scene (but perhaps will some day); Various venues. Contact: 816-359-9195 or www.kcfringe.org.
20-28 Calliope Collaborations; After Persephone: A Musical; This new spin on an ancient tale, adapted by Donna Woodard Ziegenhorn (book) and Marcy Smalley (music), looks at a young woman who wants to see the world but feels hindered by pressures of society and family; The Arts Asylum (a Fringe Festival KC presentation). Contact: www.calliopecollaborations.com.
AUGUST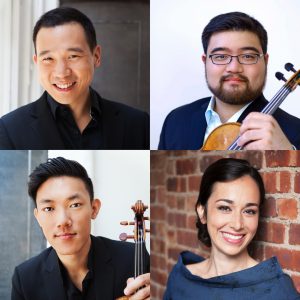 1 Heartland Chamber Music Festival; Parker String Quartet; This annual festival, a teaching program for young string players that combines professional training with plenty of live performances, culminates with the Grammy Award-winning Parker Quartet; Polsky Theatre, The Carlsen Center. Contact: 913-735-4532 or www.heartlandchambermusic.org.
3 & 5 KC VITAs; Fourth Annual Summer Series; Jackson Thomas' plucky young 32-voice choir performs only works by living composers, submitted for perusal each year; this year they have selected 12 vocal and chamber works from more than 200 entries from around the globe, including six world premieres; Atonement Lutheran Church (August 3) and Our Lady of Sorrows Catholic Church (August 5). Contact: www.kcvitas.org.
5-26 Grace & Holy Trinity Cathedral and the Cathedral of the Immaculate Conception; Summer Music at the Cathedrals; Programs and venues to be announced (the concerts are split between the two Cathedrals). Contact: www.kccathedral.org and click on Welcome and then Calendar.
8-26 Kansas City Actors Theatre; Noel Coward's Blithe Spirit; Charles Condomine accidentally conjures the spirit of his (late) first wife, whose ghost he must placate in balancing the needs of his (living) current wife; Doug Weaver directs this mirthful classic, the first production of this fierce company's 14th season; H&R Block City Stage, Union Station Kansas City. Contact: 816-235-6222 or www.kcactors.org.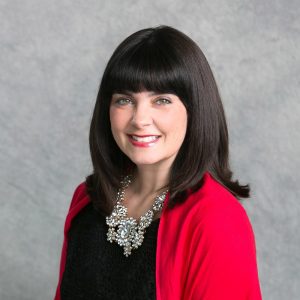 10 Kansas City Baroque; The Sun King's Court; Featured in this final concert of the group's summer series is music by Rameau, Lully and others, in performances by Sarah Tannehill Anderson, Hannah De Priest, Jay Carter, Sam Anderson and others; St. Paul's Episcopal Church. Contact: www.kcbaroque.org/2018-summer-series.
12 Lied Center of Kansas; Michael McDonald; The Lied Center of Kansas teases its 25th anniversary celebration with a pre-season performance by Grammy Award-winning singer-songwriter (and St. Louis native) McDonald, whose broad profile over a 40-year career (which has included stints with Steely Dan and the Doobie Brothers) reflects the variety that the Lied Center has sought to cultivate; Lied Center of Kansas, Lawrence. Contact: 785-864-2787 or www.lied.ku.edu.
14-19 Starlight Theatre; Love Never Dies; It's 10 years since the Phantom of the Opera has disappeared from the Paris Opera, and he pops in New York City, of all places, still pursuing his beloved Christine (now a famous soprano with an alcoholic husband); Andrew Lloyd Webber's sequel to his Phantom presents a series of clever twists on the timeworn classic; Starlight Theatre. Contact: 816-363-7827 or www.kcstarlight.com.
17-September 2 Spinning Tree Theatre; Daddy Long Legs; Courage meets artistic excellence in this fine young theater company, which begins its eighth season with the KC premiere of the Paul Gordon/John Caird hit musical from 2008; Just Off Broadway Theatre. Contact: 816-569-5277 or www.spinningtreetheatre.com.
23-September 2 The Barn Players; The Bridges of Madison County; If you hated the book (or the movie, for that matter), you might actually like the musical, which includes music and lyrics by Jason Robert Brown and won 2014 Tony Awards for Best Score and Best Orchestrations; The Arts Asylum. Contact: 913-432-9100 or www.thebarnplayers.org.
25-October 28 Open Spaces; Kansas City Arts Experience 2018; This new mega-festival of visual and performing arts joins KCMO's Office of Culture and Creative Services (curated by Dan Cameron) with a range of private arts philanthropists (led by Scott Francis), for an extensive series of exhibitions, performances and other events that highlight KC's creativity during a time of great ferment; Various locations. Contact: www.openspaceskc.com.
Cover photo: Jan Kraybill, pictured, is one of several organists who will perform on Helzberg Hall's Julia Irene Kauffman Casavant Frères Opus 3875 organ during the 2018 AGO Convention in July. Photo by Eric Williams. 
To reach Paul Horsley, performing arts editor, send email to paul@kcindependent.com  or find him on Facebook (paul.horsley.501) or Twitter (@phorsleycritic).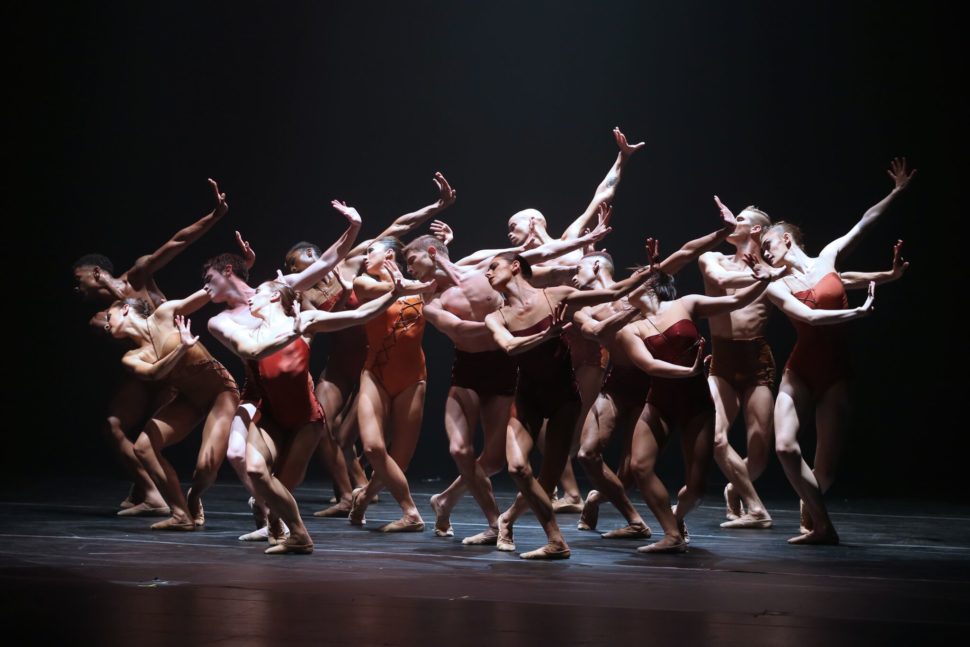 Again our potpourri of intriguing events draws from all performance levels and all walks of life, a reflection of the burgeoning variety and cultural interest in this once-sleepy city on…
As holidays approach, let's all agree to relax and just have blessed fun this year. We've earned it! We offer suggestions for some of the more intriguing, inspiring events of…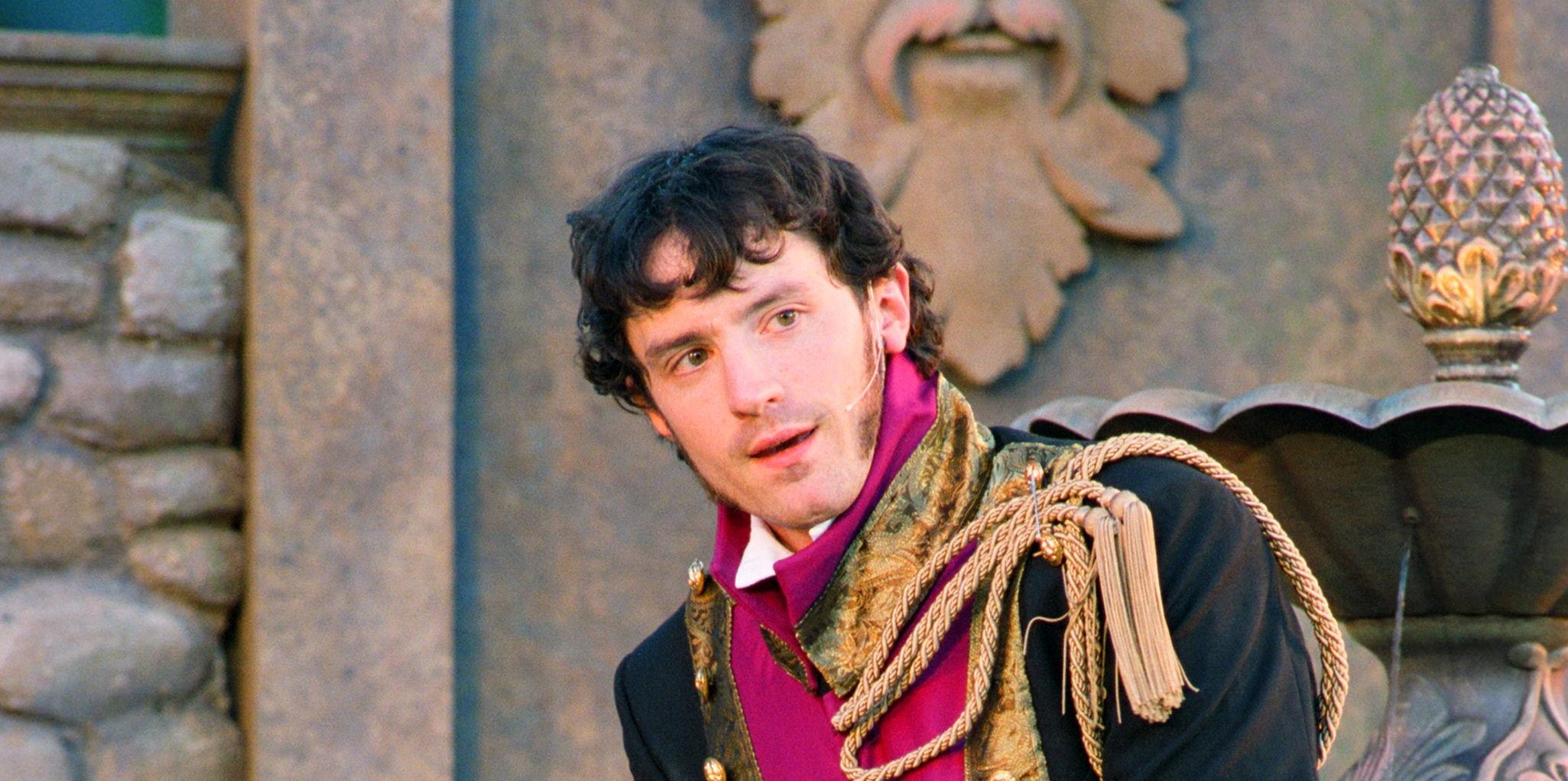 By Paul Horsley These days the arts scene during KC's summer is about as active as it is during the regular season. Plus you don't have to dress up. Here…
By Paul Horsley . FEBRUARY 8-19: Theater League/Kansas City Broadway Series; The Phantom of the Opera; Andrew Lloyd Webber's multiple Tony Award-winning hit now tours in a new version by…