Big Brothers Big Sisters of Greater Kansas City – Match Appreciation Banquet
Big Brothers Big Sisters of Greater Kansas City's annual Match Appreciation Banquet was held on April 8th at the Overland Park Convention Center. More than 1,000 Bigs and Littles gathered for the event that celebrated life-changing friendship. Matches enjoyed pre-show entertainment and were recognized by their match length. The Little Spotlight and Big of the Year awards were presented.
Big Sister Tiffany Bruce and Little Sister M'racle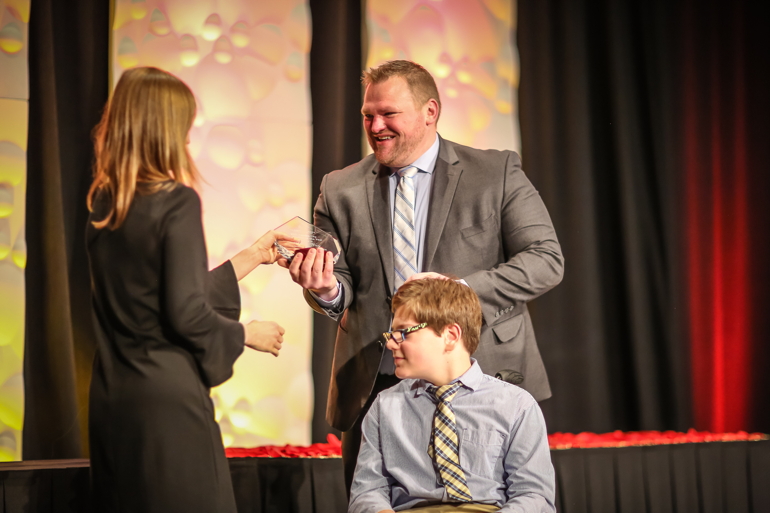 Meryl Dillman presented Big Brother Tyler Way with the Big Brother of the Year award as Little Brother Will watched the exciting ceremony.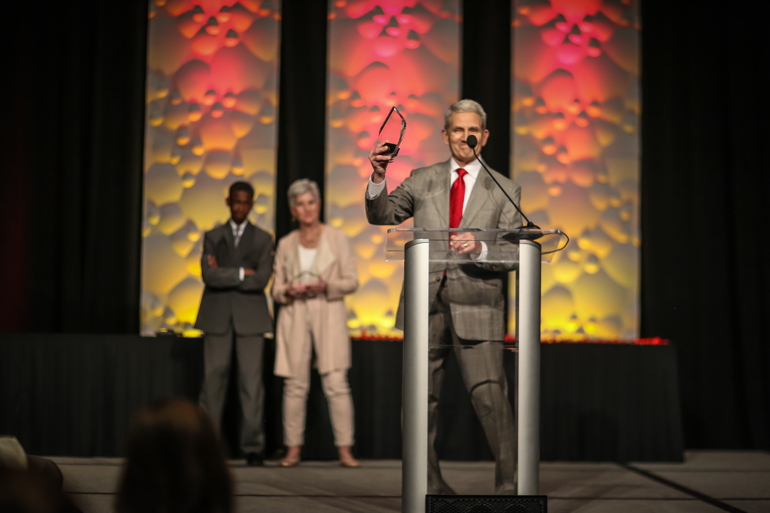 Little Brother Anaias watched as Big Sister Marcia Metzler and Big Brother Robert Metzler accepted the Big Couple of the Year award.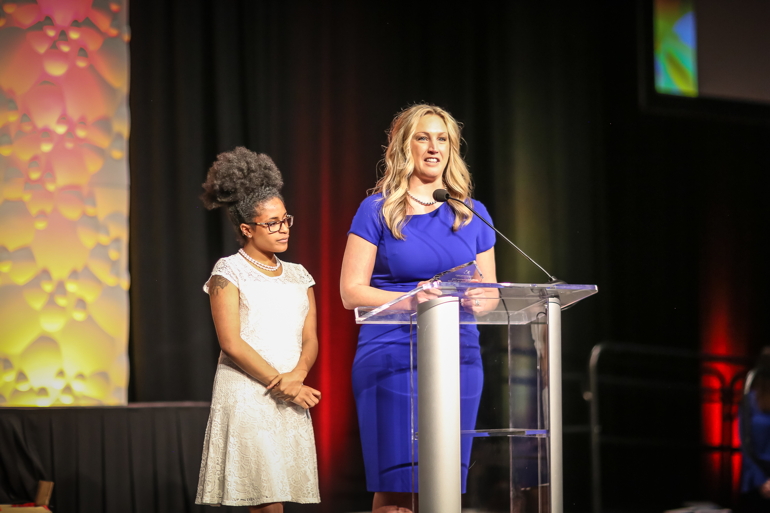 Little Sister Mia watched Big Sister Trisha Brauer accept the Big Sister of the Year award.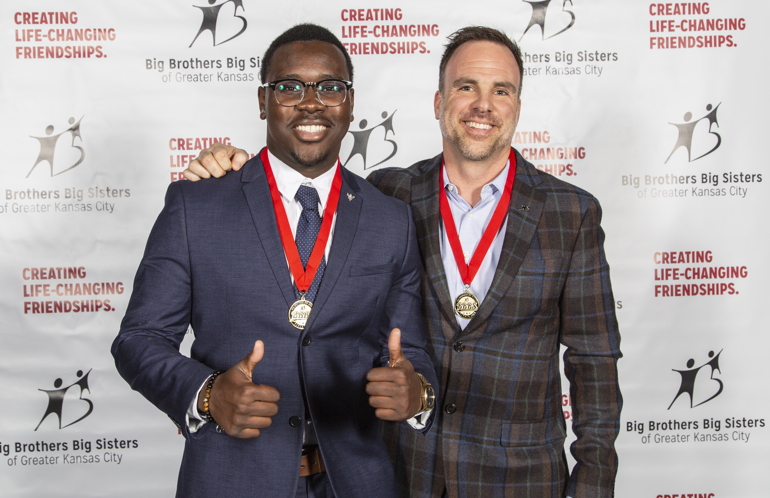 Little Brother Mohammed with Big Brother Jeremy Schafer, board president
Also featured in the May 12, 2018 issue of The Independent
Photo Credit: Rob Smith Photography and Adam Kaleikau
The Overland Park Convention Center was the setting for Catholic Charities of Northeast Kansas' 45th Annual Snow Ball on January 19th. More than 1,800 partygoers enjoyed a formal dinner and…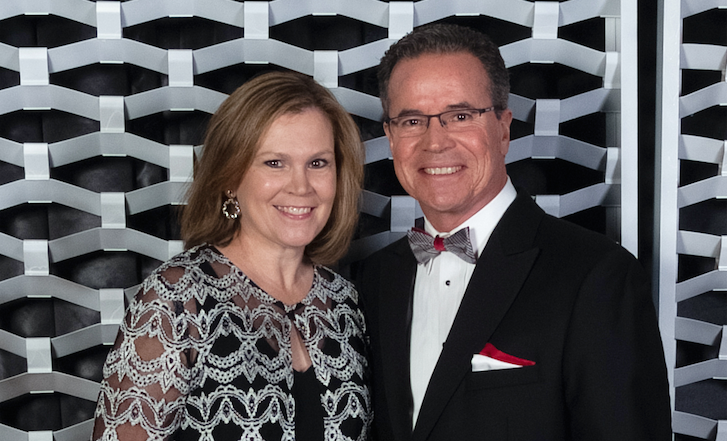 Maria and Blake Heid served as chairmen for Olathe Health Charitable Foundation's 47th annual Yuletide Gala. The event, which featured cocktails, dinner, and dancing, was held at the Overland Park…
The Kansas City Marriott Downtown was the site for the Junior League of Wyandotte and Johnson Counties' Community Ball and Cotillion. Stephanie Wilken served as Ball chairman, with Monica Browne…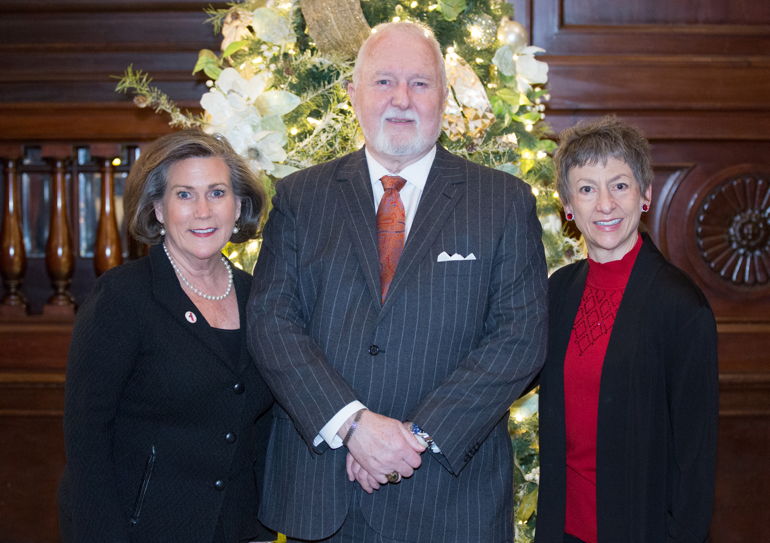 On December 13th, the Kansas City Ballet Guild gathered for the delightful Nutcracker Luncheon at the Muehlebach Tower of the Kansas City Marriott Downtown. President Susan Meehan-Mizer and members of…