PERFORMANCES IN REVIEW: A boxer, a stellar string quartet and a slice of Summerfest
By Paul Horsley
BEL CANTO GETS BELLICOSE: New opera tells sad, amazing tale of boxer with surprising secret
These days we've become accustomed to gays and lesbians inhabiting any field you can imagine, from politics to professional sports to the U.S. Marine Corps. But still – boxing? Champion is a powerfully theatrical piece, and its premiere last month at Opera Theatre of St. Louis featured first-rate production values and a cast that was in many ways ideal for telling this unusual story. And what a story it is! With a libretto by Broadway veteran Michael Cristofer and music by Grammy-winning jazz composer Terence Blanchard, the opera recounts the life of Emile Griffith, the St. Thomas-born boxing champ who gained notoriety in the early '60s by pummeling an opponent so hard that the young man lapsed into a coma and died. But there was a further twist to Emile's life, which helped garner plenty of news coverage for this opera: He was gay, or at least bisexual, during a time in which such a thing could have been career suicide. Oddly, he didn't seem to hide it all that vigorously, and it seems that other boxers, including Cuban-born Benny "Kid" Paret, knew about it. It was Benny's poorly chosen epithet toward Emile in advance of the pair's championship bout in March 1962 (he called him a maricón or faggot) that infuriated Emile so much he took out his wrath with 29 consecutive punches.
Benny's death haunted Emile for the rest of his life, and a large portion of Champion has to do with this regret, in the context of Emile's coming to terms with his sexuality. "I kill a man and most people understand and forgive me," Emile later wrote, in words echoed in the libretto. "However, I love a man, and to so many people this is an unforgivable sin; this makes me an evil person. So, even though I never went to jail, I have been in prison almost all my life." (The real Emile, who suffered from dementia stemming possibly from a gay-bashing incident, died July 23rd, aged 75, a month after the opera's premiere; he lived long enough to see Champion's success and the empathy that it generated.)
In a coup de théâtre, the authors of Champion have told their story from the standpoint of the aging, forgetful Emile, sung with a warm and affecting sense of tragedy by bass Arthur Woodley. Old Emile, puttering around looking for a misplaced shoe with the aid of his adopted son and caretaker, Luis (the steadfast Brian Arreola), watches the action unfold before him, often from an upper level: young Emile (the charismatic bass-baritone Aubrey Allicock) learning to make hats in St. Thomas, energetic Emile gaining boxing skills in New York, triumphant Emile claiming welterweight (and later middleweight) titles right and left. And then there's Emile's first visit to a gay bar, where he meets an attractive young man (OTSL young artist Lorenzo Miguel Garcia, sporting a finely honed tenor), and resigns himself to the noisy loneliness of the city. "It takes a devil to make it through the night sometimes," he sings.
The opera follows Emile's travails as he encounters his emotionally wrung-dry mother, Emelda (the imperious Denyce Graves, in a knockout performance), who has abandoned her children to friends and relatives in St. Thomas. Later, as his fame in the ring rises and falls, Emile marries impulsively and tries to live a double life, only to take a bad beating by a group of homophobes while leaving a gay bar. Later in life Emile meets Benny's son, Benny Jr., and seeks forgiveness for what he did to his father. A reconciliation is sealed, but it is Emile who bears the task, finally, of forgiving himself. (This incident is chronicled in a 2005 documentary, Ring of Fire, which explores the notorious fight and its aftermath.) In a touching act of life imitating art, both Luis Griffith and Benny Jr. attended the OTSL premiere.
The evening was filled with fine theatrical moments, guided by James Robinson's direction, such as the Act 1 scene in which Emile's crusty trainer (the great Robert Orth) tries to teach him the art of "manliness," or the heartbreaking ensemble with his mother, or the scene in which all three Emiles reflect (the boy Emile sung effectively by Jordan Jones). The central fight scene with Benny (sung with fiery, frenetic abandon by tenor Victor Ryan Robertson), was inventively conceived: A series of overlit freeze-frames precluded the need for the singers to spend much time "fake boxing." Projections of Emile in the gym, and of boxing crowds from the period, provided eye-catching counterpoint. There were some misfires, such as the garish black heads in the opening scene, or the lamé-clad dancers who floated downstage to carry off Emile's trophies – not to mention the bloated Broadwayish final chorus.
Musically the piece was a bit of a patchwork. Billed as an opera in jazz, it contained such an eclectic mix that it was hard to peg into any one style. Some of the most effective moments were the simplest, such as the powerful "What Makes a Man a Man," in which Terence's full melodic gifts were on display, and Aubrey's emotion-filled baritone brought a tear to the eye. (Imagine casting this role: "Wanted: Top-notch singer with great acting skills … who looks smokin' with his shirt off!") Some of the orchestral writing bordered on musical theater (not a bad thing, I guess) some on Coplandesque clarity. (George Manahan led members of the St. Louis Symphony and others in the pit.) By the end, though, one felt that Terence – who had never written for voices before – missed more opportunities for lyricism than he took. The singing was solid on the whole, especially Arthur's pathos-imbued bass and Aubrey's tenorish baritone, which grew more resonant and confident as the evening progressed.
I couldn't help thinking – before, during and after the opera – what a sensational story this is for stage or screen. Let's hope the inevitable feature film does it justice. In the meantime we have this opera, a bold attempt that falls short, for me, by leaving glaring gaps in the narrative. What, for example, was Emile's emotional residue from having been abandoned by his mother? What was his gay life like, and how did he walk the delicate line between pugilist and bisexual? Did he have meaningful relationships with men, with women? It's as if we were seeing elements from "factual" news accounts of a life while missing a strong sense of the inner Emile. What made this man tick? The opera never answers this, but it deserves credit for taking on a perilous subject and imbuing it with a great deal of food for thought.
MIAMI, NICE! String quartet destined for music's upper echelon delights JCCC audience
Kansas City's musical highlight of the summer so far, by a wide margin, was the exemplary concert by the Miami String Quartet on July 31st, the culmination of Johnson County Community College's annual Heartland Chamber Music Festival. Miami is a quartet that has experienced more than its share of personnel changes, and in recent years husband-and-wife team Keith and Cathy Meng Robinson have been joined by first violinist Benny Kim and violist Scott Lee, both of the UMKC Conservatory faculty. Their program of Beethoven, Shostakovich and Brahms revealed an ensemble fully equipped for the emotional, musical and technical demands of a wide range of repertoire. Though the group divides its time between Kent State University, where the Robinsons are on faculty, and Kansas City, the players often spend summers together at music festivals, as they have for many years. As such, the quartet's sense of rapport and unity of purpose easily approaches that of a full-time touring string quartet.
Beethoven's Op. 95 Quartet, the "Serioso," showed off Benny's bright, gorgeous sound from the outset, despite the fact that the ensemble took a little while to "settled in." Benny plays with a warm, sensitive tone, musicality to spare and a lively personality. And he plays like a chamber musician, avoiding the domineering sense of "First-Violinist-and-Friends" heard in some professional quartets. That sense of democracy can backfire, though: At times in the first two movements, especially, he and other players with primary melodic material did not always "play out" as much as I would have liked. But overall it was mature and likeable middle-Beethoven, with an engaging Allegretto movement, a passionately kick-butt scherzo and a well-gauged finale complete with whimsical dash to the end.
Shostakovich's Ninth Quartet was beautifully played though a bit tame – as opposed to the nuts-oid quality we're used to in this composer's work. Dedicated to his wife at the time, the Ninth is not as anguished as some of his more purportedly "political" works, but it has plenty of storm and stress, not to mention melancholy. The latter played well in Miami's hands, especially in the second and fourth movements. The William Tell-like Allegretto and jazz-infused finale were buzzy and suitably flashy.
In the Brahms A-major Piano Quartet, Op. 26, three members of the quartet were joined by pianist and Heartland Festival faculty member Chih-Long Hu. The latter displayed a lilting, remarkable sense of legato in the initial theme and throughout, despite sounding a tad reticent at times in the declamation of themes. Keith got to show off his gorgeous cello tone in the Poco Adagio, and the pianist finally "took charge" here as well. Benny was subtle and gracious, the canonic bits in the Scherzo were well balanced and the finale with its endless coda was, despite some overanxious sforzandi, aptly charming.
OFFERINGS OF A MUSICAL AND CULINARY NATURE: Summerfest repertoire reaches far and wide
Summerfest's third concert, which I heard on July 20th at White Recital Hall, was more of a mixed bag than usual, with ups and downs and a "happy ending." It began with a brief tribute to the American composer William Bolcom, who turned 75 this year and whose wide-ranging activities have included ragtime and all manner of other things. Graceful Ghost, a rag dedicated to the ghost that allegedly inhabits Bolcom's house in Michigan, was played with such charm, flexibility and consistency of intent that it left me wishing for more from this ensemble – a quartet consisting of violinists Kristin Velicer and Anne-Marie Brown, violist Jessica Nance and cellist Alexander East, all Kansas City Symphony members. The B-flat major Duo for Clarinet and Bassoon, WoO 27/3, which Summerfest co-artistic director and clarinetist Jane Carl described as being "maybe not by Beethoven," sounded like bits from some awful counterpoint textbook. Jane struggled to find subtlety in the unflattering clarinet part, though bassoonist Josh Hood managed to find nuance and flash. Maybe not Beethoven, indeed.
One-Minute Recipes: Collect All Six! by the American composer Jamie Keesecker, a doctoral candidate at Duke University, was a more serious piece than its title suggested. The six brief movements ranged from the quasi-pointillistic ("Baking Pancakes," "Help Me With This Thing for a Minute") to the tonally challenged ("Minimal Effort," fairly dense despite its title). "Pocket-Sized Passacaglia," with its Pierrot-like mood featured a nicely etched clarinet theme but was too short to get a sense of passacaglia. The final "Rapido!" was a snippet of perpetual-motion that brought the set to a light-hearted close.
Vaughan Williams' Six Studies in English Folk Song highlighted Josh's lovingly phrased bassoon lines, accompanied with lush, beautiful textures by the same string quartet as above. The concert culminated with the Trio Sonata from J.S. Bach's Musical Offering, performed here on flute, violin and harpsichord, with Alexander on continuo cello. This was full-bodied, Romantic Bach, lovingly shaped and cannily paced, with harpsichordist Charles Metz providing a solid underpinning. One wished at times for more agreement in articulation between treble soloists: flutist Shannon Finney tended to play with more legato, while Anne-Marie imbued her part with more hesitation and nuance. Still, it was gratifying to hear this masterpiece, rarely heard except during performances of the entire Musical Offering.
******* The following is excerpted from the July 13th print version of The Independent, in advance of the Miami String Quartet's JCCC performance featuring Benny Kim (reviewed above).
FOUR'S COMPANY: Local violinist, violist, perform with renowned string quartet at JCCC festival
Kansas Citians have known violinist Benny Kim for years as a soloist, chamber musician and dedicated UMKC Conservatory faculty member. Since 1995 the former student of legendary Julliard teacher Dorothy DeLay – whom The Washington Post says plays with "a style that touches the peak of romantic violin playing" – has taught countless string players who have spread the news of UMKC and Kansas City throughout the world. But in recent years Benny has taken on a new role, one that is rapidly bringing him newfound celebrity: as first violinist of the Miami String Quartet. He and fellow UMKC professor Scott Lee, who joined the quartet in 2011, have brought sustained excellence to the group that plays 30 to 35 concerts per season. On July 31st at JCCC's Yardley Hall the group performs music of Beethoven, Shostakovich and Brahms, as part of the Heartland Chamber Music Festival.
Stepping mid-stream into a quartet with an international profile has been quite a leap from his musical origins, Benny says. "Given my background and the culture at the time, every Juilliard student was sort of gearing up to be a soloist." But in 2008 the Miami's first violinist, Ivan Chan, developed what is now believed to be focal dystonia, and the quartet needed someone to sit in. By 2010 Benny had become a full-fledged member, and chamber music became central to his life. "String quartets were something that I had never done in an organized fashion until a few years ago," he says. "So then to learn with three other people how you breathe as one, and that sort of trust factor, and the reliability of knowing that these people are going to be there with you, that's a completely different experience for me."
Benny had known founding members Cathy Meng Robinson (violin) and her husband Keith Robinson (cello) since the mid-1980s, when they began meeting at summer festivals, especially in Florida. "We played lots of concerts and we hung out," he says, "and we forged some great friendships." Though two of the members are married, Benny says the rehearsal process is fully democratic. "Everybody of course proposes their opinion, and we try everything. … But we try to be fair and we all get along extremely well: That is very, very important to us. … It's actually sort of strengthened our bond."
To reach Paul Horsley write to phorsley@sbcglobal.net or find him on Facebook (paul.horsley.501).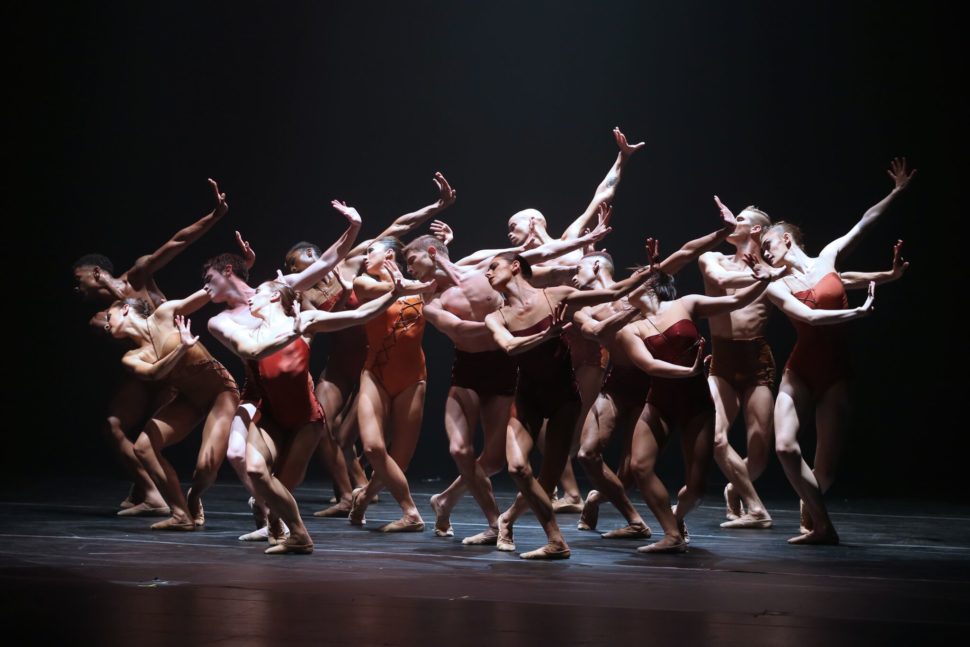 Again our potpourri of intriguing events draws from all performance levels and all walks of life, a reflection of the burgeoning variety and cultural interest in this once-sleepy city on…
Classical music has proven itself to be one of the last bastions of "high-brow" art, but even its stubborn notions of the superiority of cultivated European tradition are giving way.…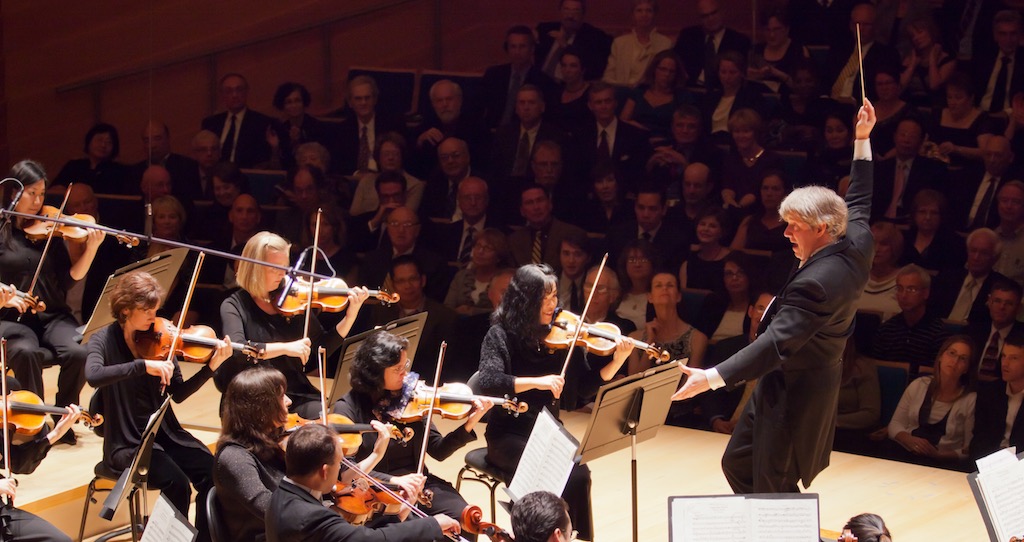 For Michael Stern the centenary celebration of musical icon Leonard Bernstein is a personal journey. The Kansas City Symphony Music Director not only grew up around the enormously gifted conductor-composer-pianist,…
Mention composer Harold Arlen's name to music lovers and they're likely to say, "Oh yeah, he was one of those old Broadway guys, right?" But then drop into the conversation…