CLIBURN AT THE KAUFFMAN: Park University's music program hosts tribute to pianistic icon
By Paul Horsley
Anyone who was lucky enough to get to know the American pianist Van Cliburn, who died last year at the age of 78, learned two things quickly. First, from earliest childhood he was a lover of all things Russian, a trait that was made plain to the world when he won the 1958 Tchaikovsky International Competition in Moscow, shocking the Soviet public by playing their own music with a warmth, joy and sincerity they hadn't heard in generations. Second, that the love we could all hear in Van's music carried over to his dealings with people—the throngs of emotional admirers through the years who just wanted to meet him and express what his music had meant to them. "He radiated respect to anyone who greeted him," says Park University's artistic director Stanislav Ioudenitch, who became close friends with Van in the years following his own triumph at the 2001 Van Cliburn International Piano Competition in Fort Worth. "Millions of people wanted to shake his hand. He would not only shake hands, but he would hug people, and that was not always so easy because of his height, he was so tall. He would stoop down without a second thought … and would look right into your eyes. … Even when he knew he was dying, and was extremely sick, he was the same gentle, loving person."
In praise of the Louisiana-born Texan and the music he loved, on April 4th at the Kauffman Center Stanislav and the International Center for Music at Park present a Van Cliburn Tribute Concert to honor the pianist who not only drove a wedge in the ice of the Cold War but became a major advocate for classical music in America. At the heart of the program are three works by Van's favorite composers, Tchaikovsky and Rachmaninoff, performed by Stanislav, his world-renowned Park student Behzod Abduraimov, and the Park Piano Trio with fellow Park faculty members Ben Sayevich and Daniel Veis (both of whom also have connections dating back to Russian training). It also features a piece by ICM director and internationally renowned composer Ingrid Stölzel written especially for the concert.
A tribute at Park makes sense, Stanislav says, because as a Gold Medalist of the prestigious contest established in 1962 he himself feels like part of the Cliburn "family." (Past winners include Ralph Votapek, Radu Lupu, Jon Nakamatsu, Alexei Sultanov, Andre-Michel Schub and Steven De Groote.) "It changed my life forever," says the pianist, who together with visionary administrators turned Park's music program into something envied by music schools everywhere. Van Cliburn's legacy is part of the school's DNA, which traces its roots back to Mother Russia; Cliburn was the linchpin in the interconnections. The tall Texan trained at Juilliard under Rosina Lhévinne, herself a product of the Moscow Conservatory with its musical lineage back to Tchaikovsky. But what Van brought back to Russia in 1958 (especially in his performances of Rachmaninoff's Third Concerto and Tchaikovsky's First Concerto) was something that the stiff Soviet pianists had begun to lose sight of: In a word, love. "He came and he made a musical revolution for those who were listening to him," Stanislav says. "And it's all about radiating love. The way he phrases, the tone he produces, the way he 'speaks,' the timing. His playing was a liberation for them."
Van was a fan of opera, and his playing often reminded us of song: It also zeroed in on the pain in the music. "It's like singing, with a simplicity that captures you immediately," says Behzod, who came to Park at age 16 from his native Uzbekistan to study with Stanislav. "He is a natural-born musician. I don't think it's taught. It's so absolutely different from Russian school. … This was totally new."
The Cliburn Tribute is formed around a remarkable circle of interconnections. Stanislav won the competition named for Cliburn, who studied with Rosina, who studied with a friend of Tchaikovsky. Rachmaninoff composed his Op. 5 Suite for Two Pianos, which Stanislav and Behzod will play, from inspiration by Tchaikovsky, and his Second Sonata, with which Stanislav will open the program, was made popular in its original version by Cliburn himself. And Tchaikovsky wrote his Piano Trio, which the Park Trio will play, in memory of his friend Nicolai Rubinstein, a Moscow Conservatory director.
Finally Ingrid, a composer and music theorist who became ICM's director last year, has contributed her piece In the Midst to the program in an attempt to tie all these tributes together. Sandwiched in among gigantic Russian masterpieces she wanted to create something that was simple but sincere, "personal, emotional, not a show piece, not fluff," she says.
Her brief solo piece, which Stanislav will play, takes as its jumping-off point the "after-sounds" in the Great Hall of the Moscow Conservatory, where Van won in 1958 and where Stanislav has played recently as well. "Van Cliburn is always going to be with us," she says, "and the music lives on in the energy of the performers, and of the audience."
Park University's Van Cliburn Tribute Concert is at 7:30 p.m. on April 4th at Helzberg Hall. Call 816-994-7222 or visit kauffmancenter.org.
To reach Paul Horsley, performing arts editor, write email to phorsley@sbcglobal.net or reach him on Facebook (paul.horsley.501) or Twitter (@phorsleycritic).
A slider with the ID of 2 was not found.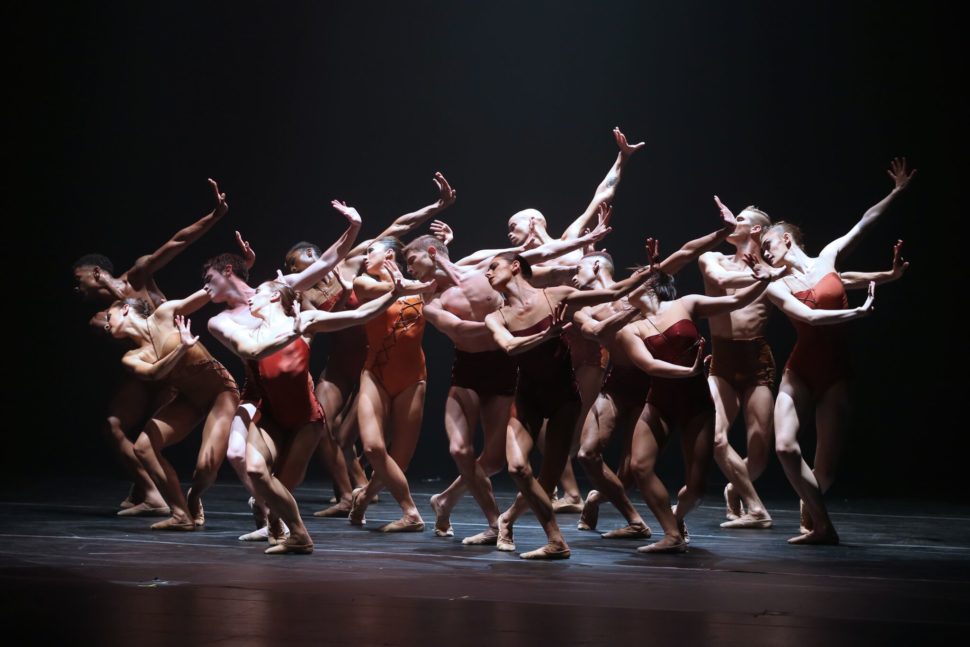 Again our potpourri of intriguing events draws from all performance levels and all walks of life, a reflection of the burgeoning variety and cultural interest in this once-sleepy city on…
Classical music has proven itself to be one of the last bastions of "high-brow" art, but even its stubborn notions of the superiority of cultivated European tradition are giving way.…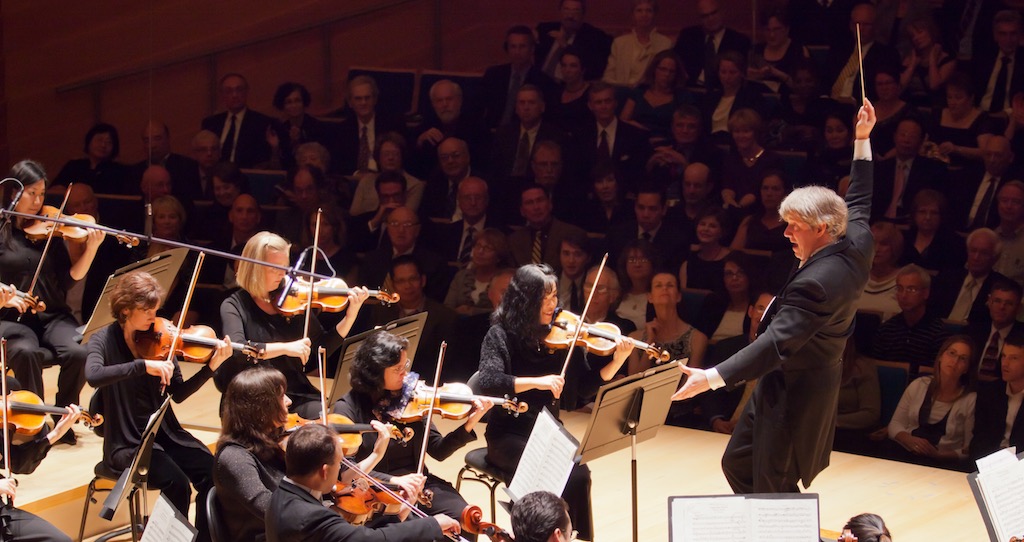 For Michael Stern the centenary celebration of musical icon Leonard Bernstein is a personal journey. The Kansas City Symphony Music Director not only grew up around the enormously gifted conductor-composer-pianist,…
Mention composer Harold Arlen's name to music lovers and they're likely to say, "Oh yeah, he was one of those old Broadway guys, right?" But then drop into the conversation…