Cornerstones of Care – Chiefs Charity Game
August 9th was the date for the Chiefs Charity Game at Arrowhead Stadium. Christy and Bill Gautreaux were the honorary chairmen, and Kyle Hartman served as the chairman. Cornerstones of Care was the beneficiary of the event that raised $485,000.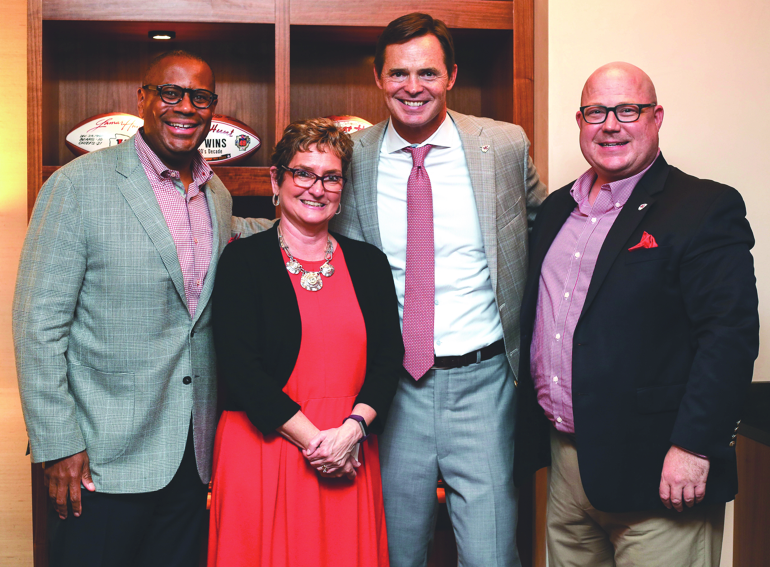 Dan Cranshaw, Denise Cross, Mark Donovan, and Chad Harris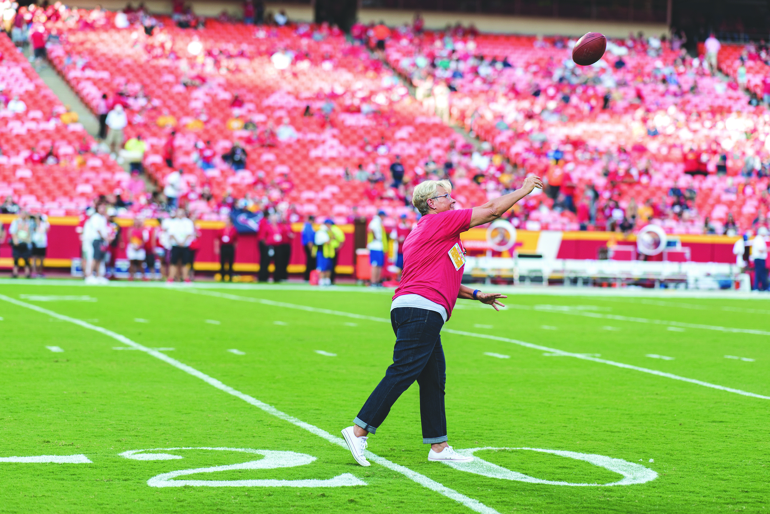 Pam Sanders, Cornerstones of Care; threw out the first pass at the game.
Joanne Summers, Chad Harris, Cornerstones of Care; Denise Cross, Cornerstones of Care; Tom Wagers, Christine Schaben, Shauna Olson, and Donna Zion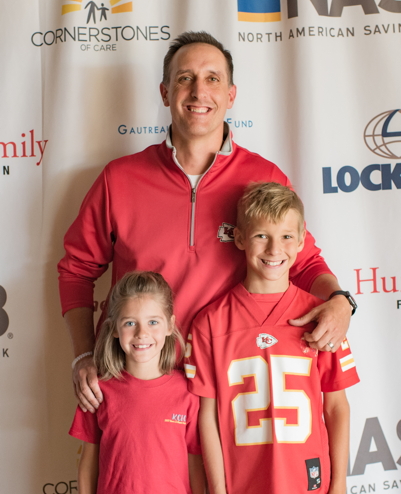 Burke Walker with his children Brianna and Brayden
Chad Henne and D'Montre Wade with a Cornerstones of Care youth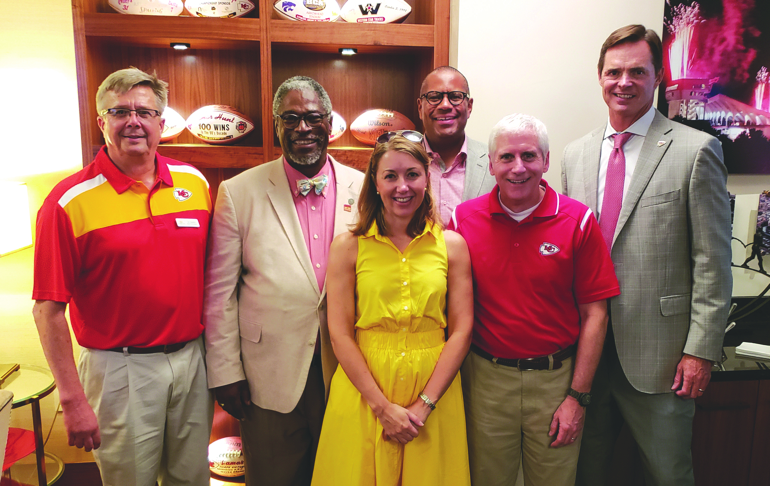 (Front row) Jon Appelby, Mayor Sly James, Stephanie Rawe, Jim Hogan, and Mark Donovan (back row) Dan Cranshaw
Additional photos featured in the September 15, 2018 issue of The Independent
Photo Credits: Davis Finley and Ashley Thornton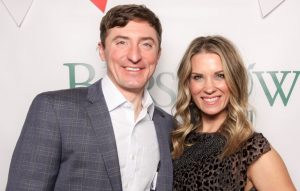 February 23rd was the date for Barstow on Baltimore, the 2019 auction, which was held at The Brass on Baltimore. Tara Georgie, Amy Bauman, and Latha Reiland were co-chairmen of…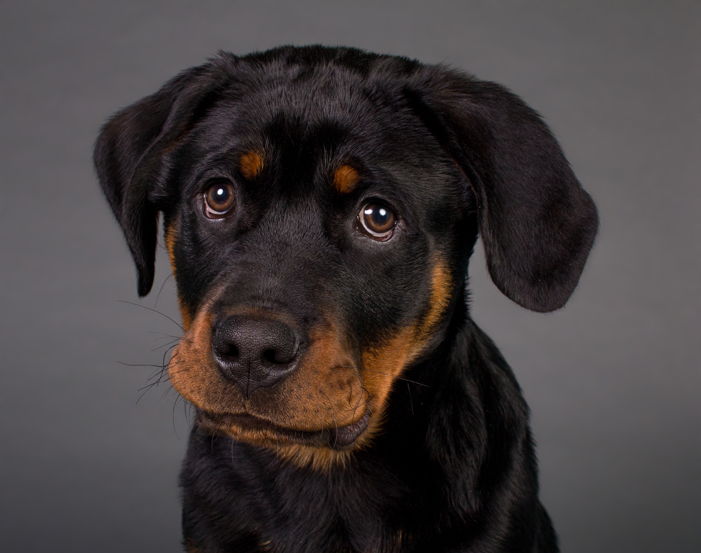 Celebrating the stylish pets of Our Town!  GRiZ • Wyeth Atchison Photo Credit: Michael Pittman Bella • Patty Baker Lady • Nicole Capolino Photo Credit: Michael Pittman Murphy…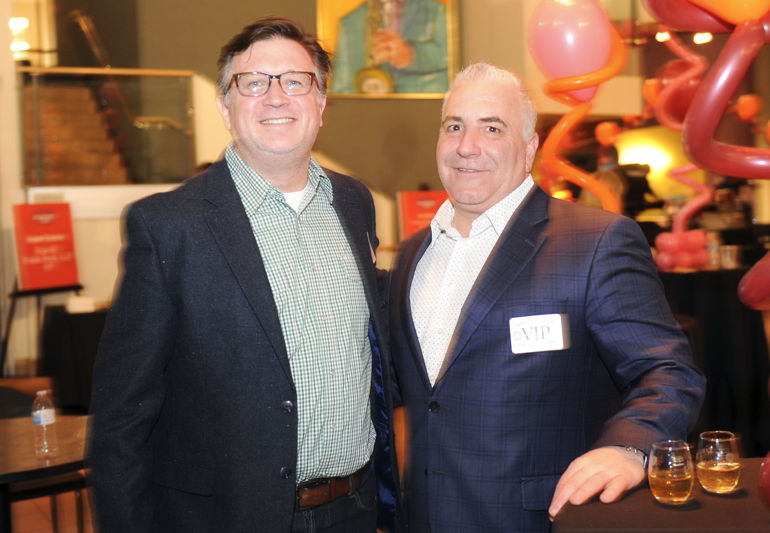 Alphapointe's fourth annual Boots & Pearls, Wine & Whiskey event was held on February 22nd at the Negro Leagues Baseball Museum. Scott Thornhill, Alphapointe, gave a moving speech on his…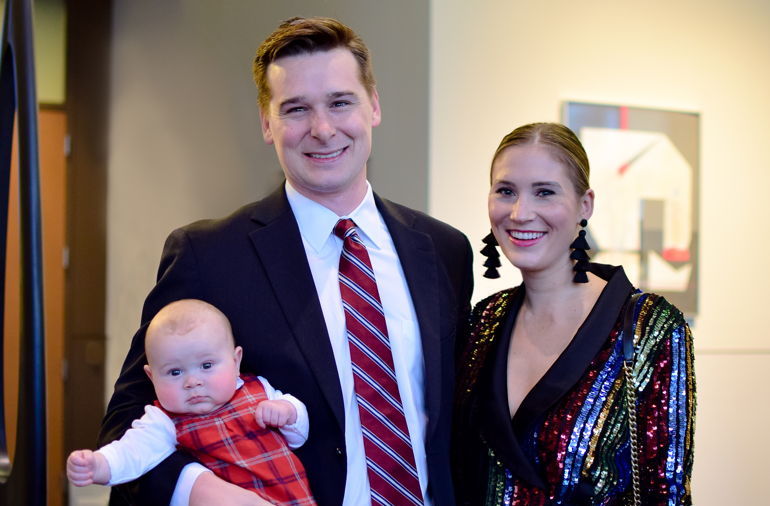 Lené Westerman and Colleen McGraw O'Malley and Kevin O'Malley were the co-chairmen of Benedictine College's Scholarship Ball. The 48th annual event raised more than one million dollars. Guests enjoyed special…