KidsTLC – Pour for More
Kerri Frazier and Julie Houts served as co-chairmen of KidsTLC's Pour for More on April 28th at the Kemper Museum of Contemporary Art. More than 300 guests enjoyed the Nantucket-inspired event that featured handcrafted cocktails, a fresh seafood feast by Café Sebastienne, bidding on custom designed bar carts, and dancing.
Amante Domingo and Veronica Mazzarese Domingo, Eric and Halley Goldstein, Matt and Jennifer Eckert, Matt and Laura Twyman, Jennifer and Matt Winston, Julie and Drew Houts, and Cristen and Chad Summers
James and Christina Hopkins, Jim Evans, Tamara Boykin, Grace Setiawan, and Sara Sullivan
Charlie and Heidi Wooten, KidsTLC; Lynn Porter and Lissa and Lance Melber
Selena Corpuz, Anthony Ruiz, Nikki Romolo, and Michael Zanetos smiled for the camera.
(Front row) Jen Farquharson, Jennifer Lowe, Kendra Best, and Erin Thompton (back row) Jonny Williams and Rex Best
Additional photos featured in the May 27, 2017 issue 
Photo Credit: J. Robert Schraeder Photography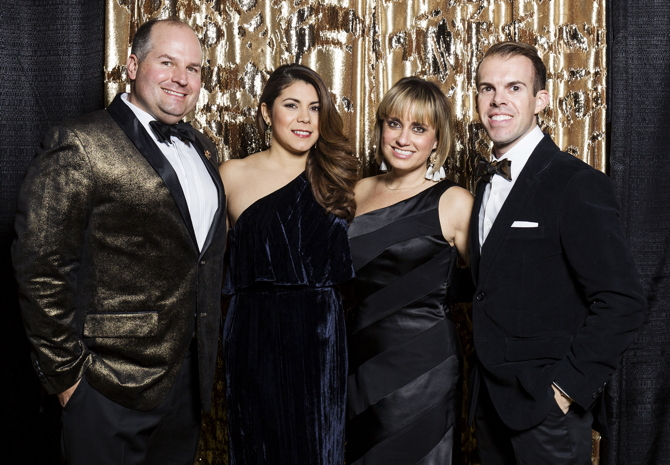 The Grand Hall at Power & Light was the site of Rightfully Sewn's inaugural fashion event, the Golden Gala, on December 2nd. The evening featured sumptuous cuisine by Lon Lane's…
Indian Hills Country Club members celebrated the holiday season with three special events. The Ladies' Christmas Luncheon, the Men's Christmas Luncheon and the annual dinner and dance, the Jingle Ball,…
More than 600 guests enjoyed KVC's Gala at the Station on November 10th at Union Station Kansas City. The ladies of VanBrock, Bonne Illig, Kim Stevens, Lenise Ward, Kristina Klug,…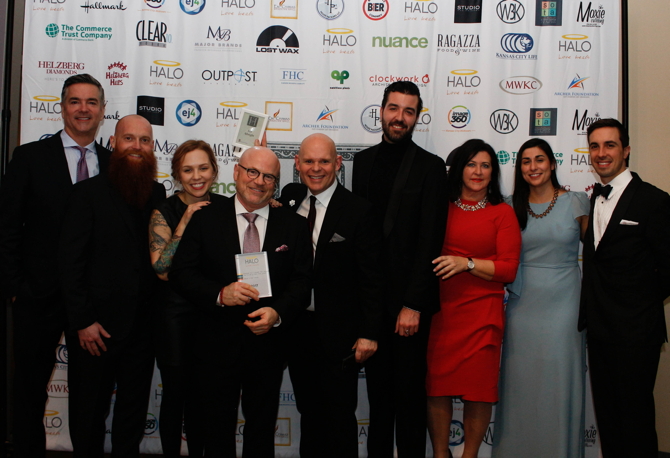 The 13th Annual HALO ArtReach Auction is set for February 23rd at The Brass on Baltimore. Jody and Bryan Albers are serving as the honorary chairmen. The event will feature…