LOW BOIL: Pianist opens Friends season with enigmatic blend of expression and head-scratching
By Paul Horsley
Clear and mild with occasional light, gusty winds. A weather forecast, perhaps, but this could also serve as a description of Vladimir Feltsman's recital on September 27th at the Folly Theater, the opening of the Friends of Chamber Music's 38th season. It was a low-key affair, with flashes of brilliance and no small measure of the sharp musical insights for which the great Russian-born American pianist is known.
But the five works by four composers made for an odd program, with connections that were undeniable yet vague. Certainly one could hear how Schubert's A-minor Sonata, D. 537, grew organically out of the Classicism of Haydn's peculiar Sonata No. 31 in A-flat Major. And there is a fairly clear line from Liszt to Scriabin, the composers to whom the program's second half was devoted. But something was missing here, perhaps one really large-scale piece to anchor this program of small- to medium-sized works.
The Haydn was played tastefully, with a dynamism that did not lapse into Romanticism but instead enhanced the work's Classical aspects by using the expressive range of the modern piano – in this case, the Folly's rich, full-bodied Hamburg Steinway. This is not one of Haydn's flashier sonatas, and it was painted in muted tones here despite an occasionally willful, almost Schumannesque quality, especially in the dreamy final descent of the Adagio, for example, or in the racing, jaunty but not quite sufficiently witty finale.
Feltsman's Schubert was "by the book," and at times the mind did wander. The themes of the opening movement were well-argued, and the original material was reprised in the recapitulation with fine, subtle expressive enhancements. Likewise the coda was imbued with a moment of sudden lovely pause and reflection. The odd Allegretto quasi andantino was played to highlight its mysterious, introspective mood, with its charming conclusion in upper register. The final Allegro vivace with its enigmatic lower-register ascent was played with suitably obsessive persistence, as if the world were about to end (but didn't).
The pianist's poetic side found greater fruition in two works of Franz Liszt, though in the Ballade No. 2 the pedaling made the opening low passages a tad muddy, and the "big moment" was smoothed over, a quiet arrival where one might have expected a thunderous one. Feltsman applied a wider dynamic and expressive range to Liszt's Benédiction de Dieu dans la Solitude, which was more appealing to the ear if not the mind: The stealth with which the gentle valleys ascended to peaks reflected the wisdom of a mature artist, despite a general sense of disengagement. Scriabin's Poème (Vers la flamme) was mined for its beautiful strangeness; this piece simmers and boils but never quite cooks over, for better or worse, and it made for an unconventional if savvy ending. The encore of Liszt's Liebestraum) was played with poise.
The Folly looked barely half full for this well-publicized season opener by one of America's most well-known pianists. It's not simply that there were not enough people in attendance, but rather that, as time goes by, this venue appears too large for many of the presentations for which it is used. I couldn't help reflecting wistfully on the original plan for the Kauffman Center, which was to have included a smallish multipurpose hall of around 600 seats – a third structure that was ultimately scrapped because of cost. At it stands, downtown Kansas City still lacks a concert hall of this coveted size, and until one is built we shall continue to walk into the Folly – or even the Kauffman – on some nights and say, "Where is everybody?"
To reach Paul Horsley, performing arts editor, send email to phorsley@sbcglobal.net or find him on Facebook (paul.horsley.501) or Twitter (@phorsleycritic). The Friends of Chamber Music's next offering is the early-music choir Blue Heron, which performs an intriguing program of newly unearthed British music of the 16th century. See blueheronchoir.org. For tickets call 816-561-9999 or go to chambermusic.org.
A slider with the ID of 2 was not found.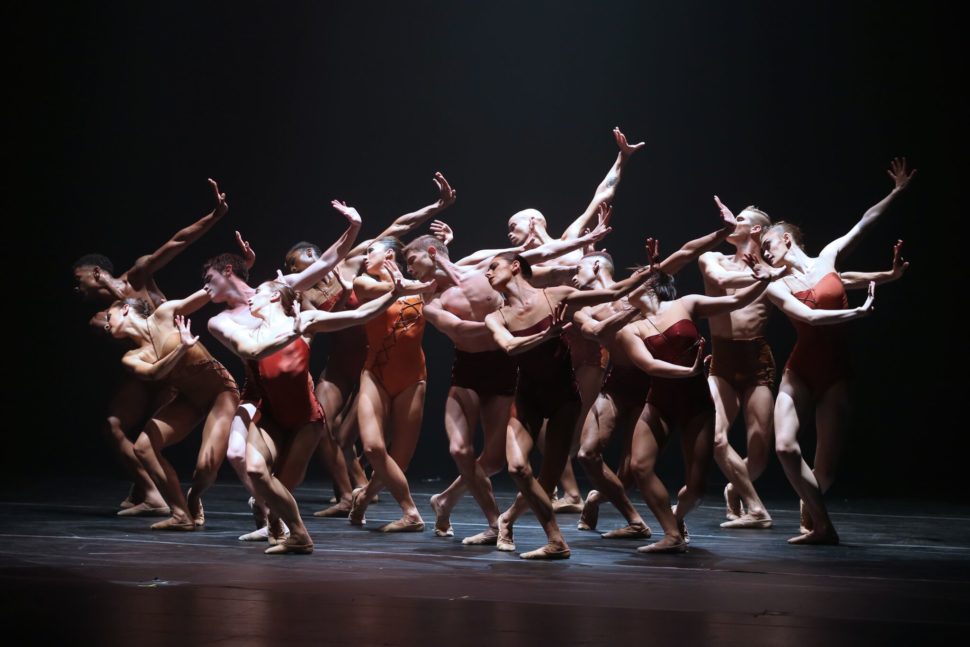 Again our potpourri of intriguing events draws from all performance levels and all walks of life, a reflection of the burgeoning variety and cultural interest in this once-sleepy city on…
Classical music has proven itself to be one of the last bastions of "high-brow" art, but even its stubborn notions of the superiority of cultivated European tradition are giving way.…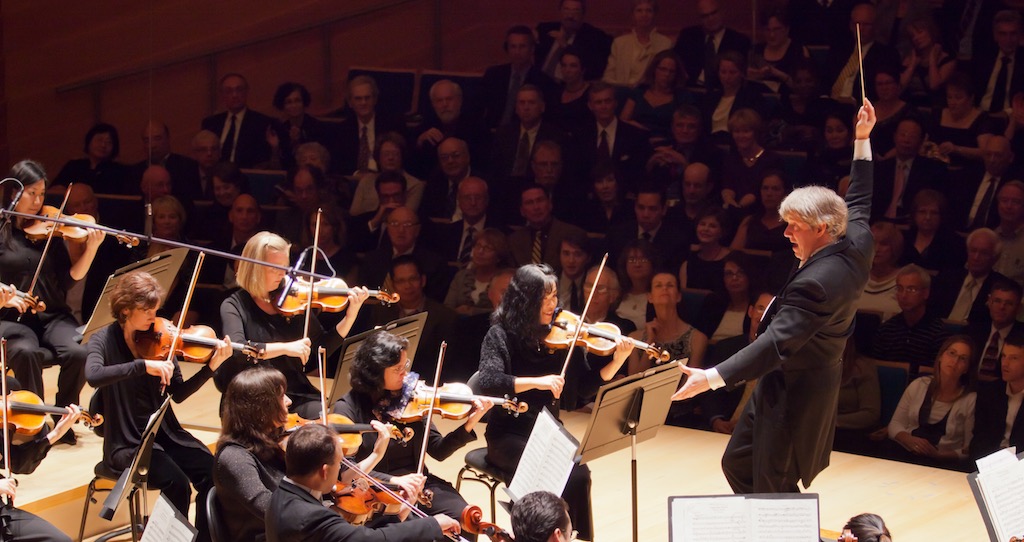 For Michael Stern the centenary celebration of musical icon Leonard Bernstein is a personal journey. The Kansas City Symphony Music Director not only grew up around the enormously gifted conductor-composer-pianist,…
Mention composer Harold Arlen's name to music lovers and they're likely to say, "Oh yeah, he was one of those old Broadway guys, right?" But then drop into the conversation…