MOCSA – Community Luncheon
Tavia and Clark Hunt were the honorary chairmen, Denise Delcore and John Green were the community support committee co-chairmen and Becky Loboda and Alicia Starr served as the co-chairmen for Metropolitan Organization to Counter Sexual Assault (MOCSA's) Community Luncheon. The April 26th event was held at the Muehlebach Tower of the Kansas City Marriott Downtown. Mira Sorvino, Academy Award-winning actress and human rights activist, was the keynote speaker.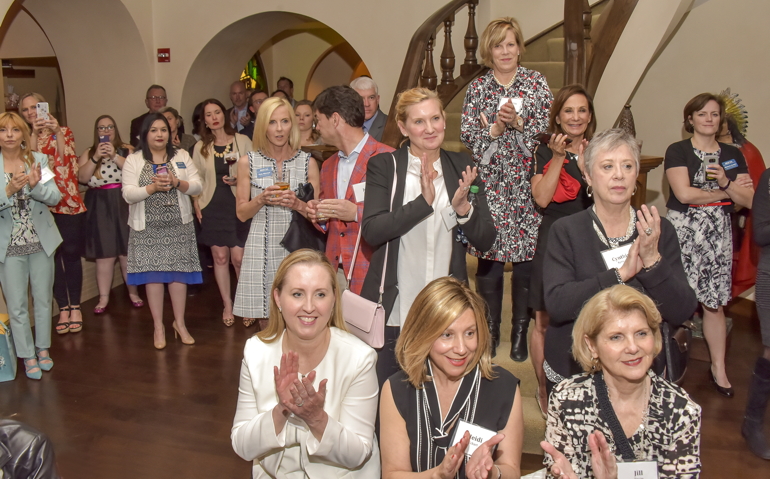 Guests enjoyed the Patrons' Party that was hosted by the Kansas City Chiefs on April 25th.
Martin and Geony Rucker posed with their daughter, Claire.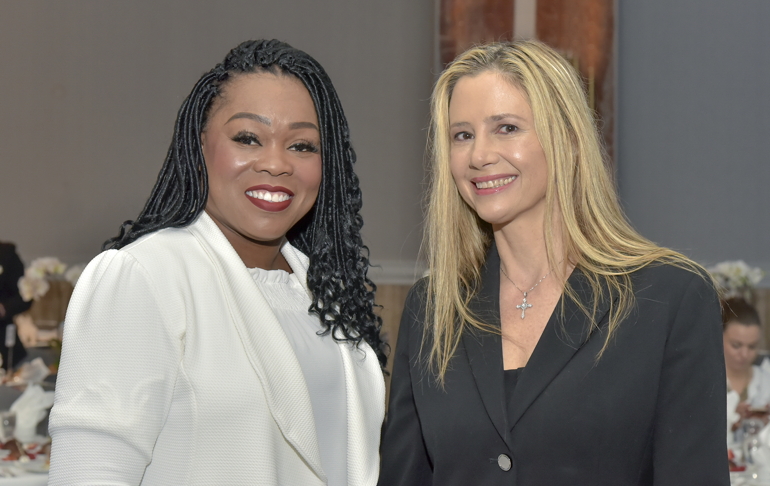 Patricia Mitchell and Mira Sorvino, keynote speaker
(Seated) Cindy Muller, Kathy Fallon, Ellen Merriman, and Debbie Kerr (standing) Kathy Woodward, board member; Kara Martin, Julie Polkinghorn, Lisa Schmidt, and Becky Bublitz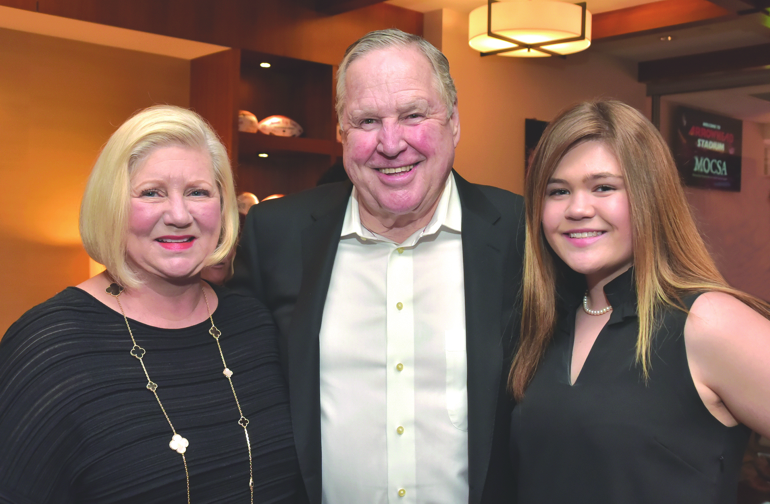 Marlys and Michael Haverty with Kaitlin Thrun
Also featured in the June 9, 2018 issue of The Independent
Photo Credit: Roy Inman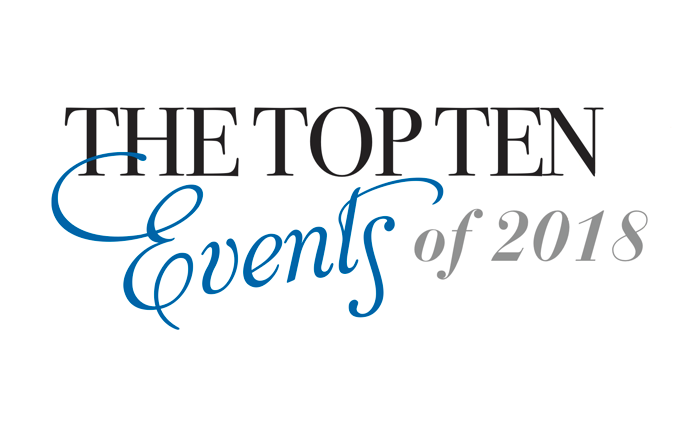 February 13th was the date for The Independent's Top Ten Party at 28 Event Space. Our Town's deep commitment to philanthropy was on display as The Top Ten Events of…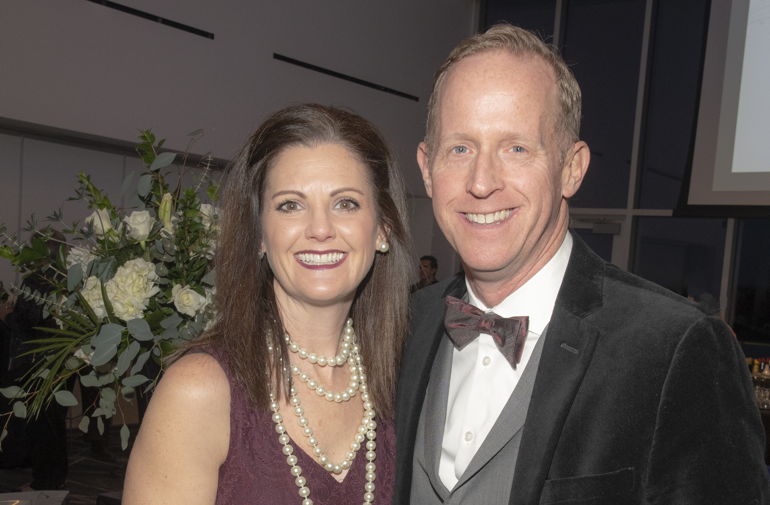 January 24th was the date for the Patrons' Party for Kansas City Young Matrons' Magic Ball. The event was held at the Pinnacle National Development Center to honor benefactors of…
The Overland Park Convention Center was the setting for Catholic Charities of Northeast Kansas' 45th Annual Snow Ball on January 19th. More than 1,800 partygoers enjoyed a formal dinner and…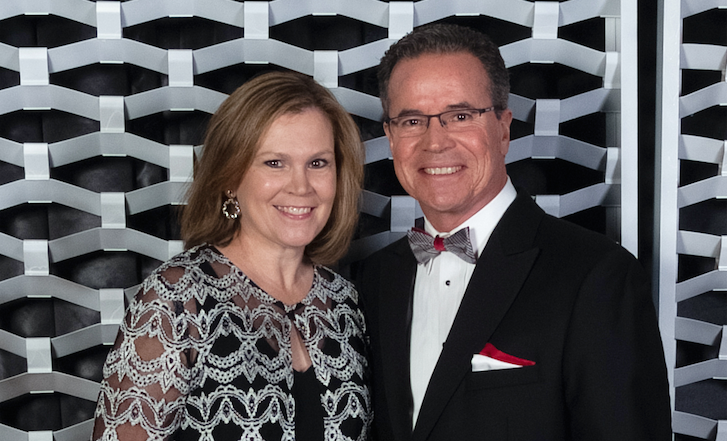 Maria and Blake Heid served as chairmen for Olathe Health Charitable Foundation's 47th annual Yuletide Gala. The event, which featured cocktails, dinner, and dancing, was held at the Overland Park…