National World War I Museum and Memorial – Night at the Tower
More than 400 guests enjoyed the National World War I Museum and Memorial's third annual Night at the Tower on September 16th. Jeanette and Kevin Prenger were the chairmen, and members of the Hall family served as the honorary chairmen. Partygoers were treated to eclectic food and beverages, an exclusive auction and an all new program experience featuring the Kansas City Jazz Orchestra.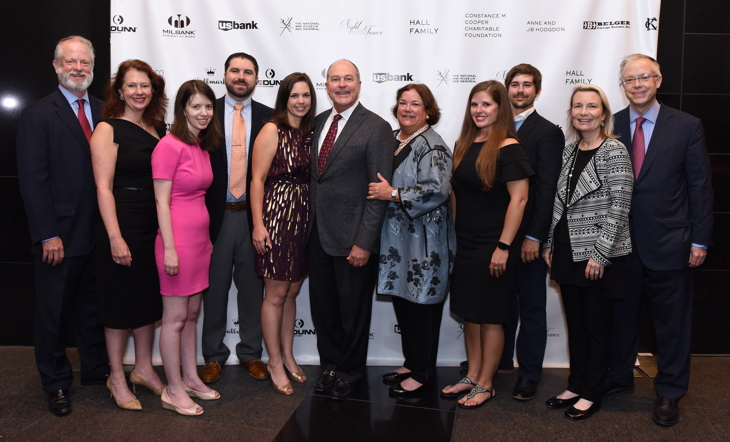 Dave and Laura Hall, Allison Hall, Brian and Sarah Bloss, Keith and Margi Pence, Jillian Goss, Michael Pence, and Jill and Don Hall, Jr., honorary chairmen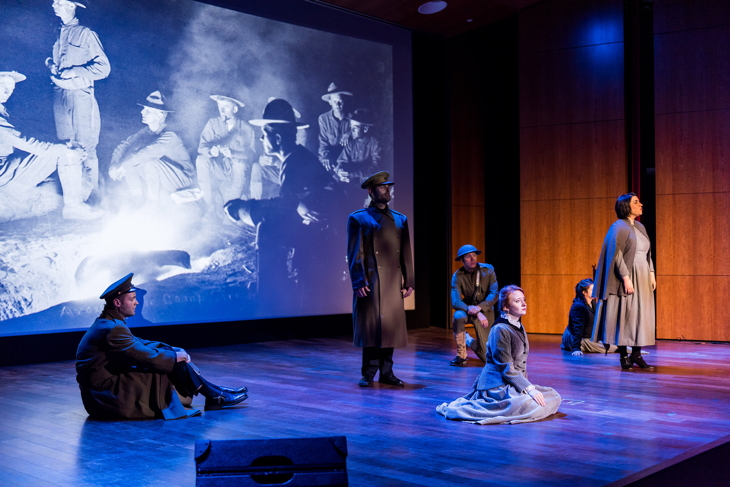 Guests were treated to a moving performance entitled, "Hear and See: Moments of the Great War."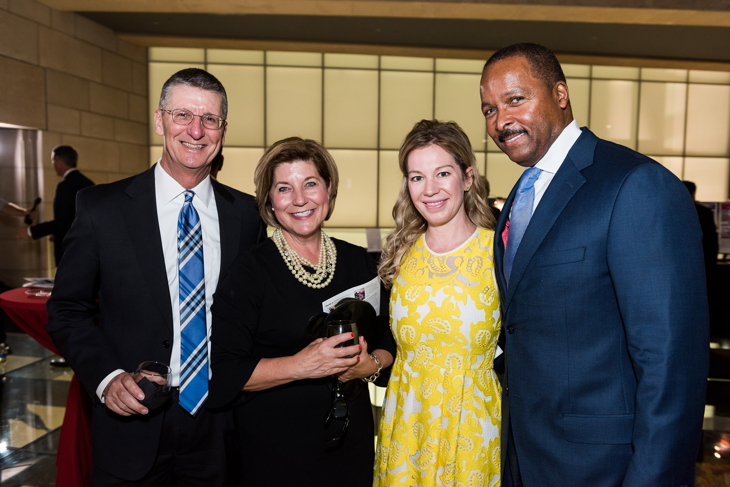 Curt and Susan Tideman with Julie and Vince Clark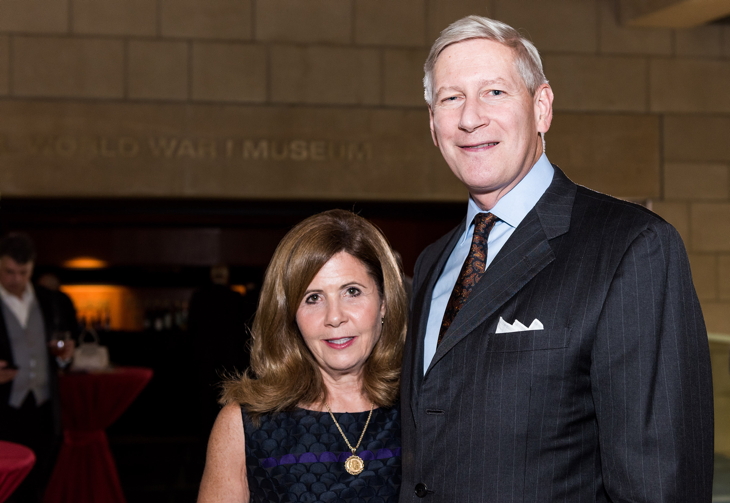 Peggy and Kevin Rooney, board of trustees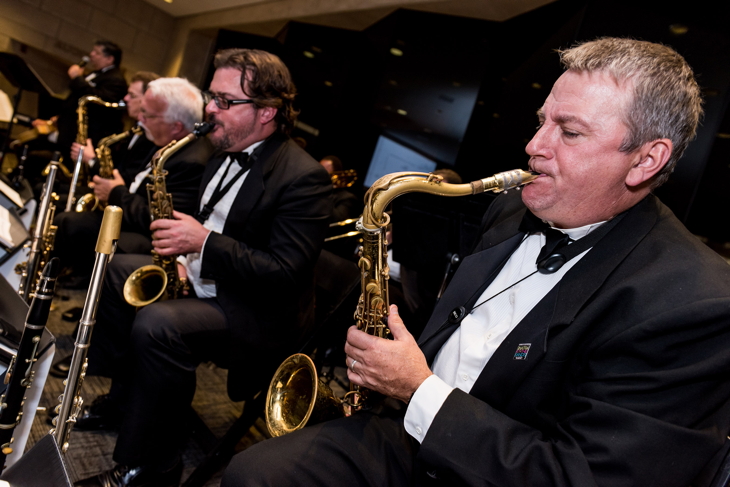 The Kansas City Jazz Orchestra provided the wonderful music.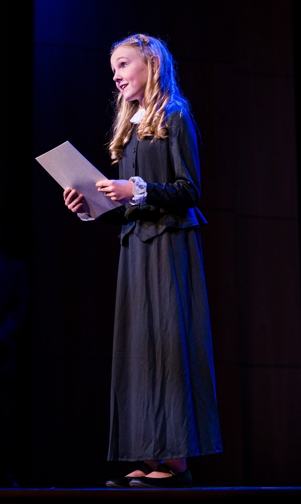 Guests enjoyed a portrayal of Rose, a 12-year-old who wrote a letter to one of the soldiers buried at the Tomb of the Unknown Soldier.
Also featured in the October 28, 2017 issue of The Independent
Photo Credit: Dan Videtich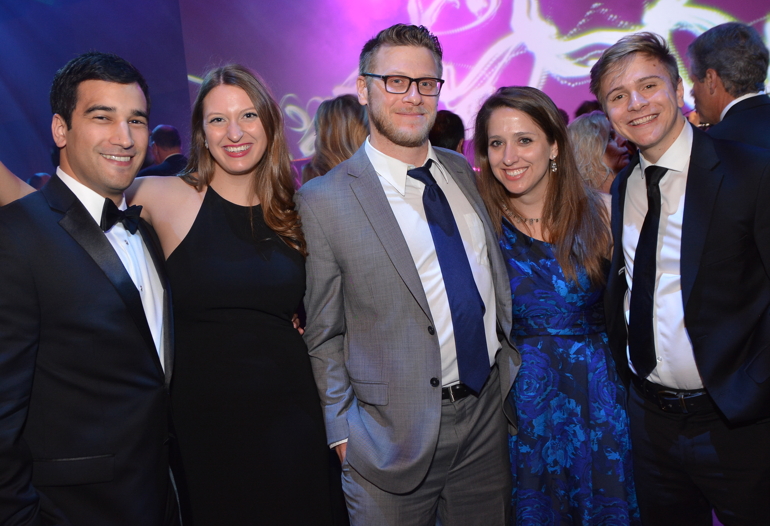 The 44th Annual Snow Ball was held on January 20th at the Overland Park Convention Center. The event drew more than 2,000 guests, now that's a blizzard of support! Early…
Much merriment ensued at the Junior League of Wyandotte and Johnson Counties' Community Ball and Cotillion, which was held on December 2nd at the Kansas City Marriott Downtown. The highlight…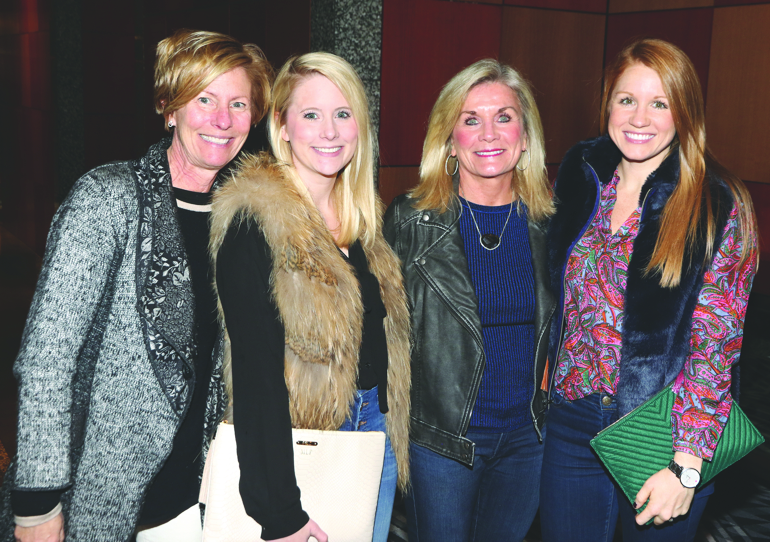 Folly Theater hosted its third annual Folly Frolic on December 6th. This year's theme was "The Folly Went Country, " and country duo Walker McGuire was the featured performer. Guests…
Grand Street was the lovely setting for Kansas City Ballet Guild's Nutcracker Luncheon on December 14th. Guests enjoyed fabulous fare and festive table décor. Gigi Rose is serving as the…