Open Options – Hats Off to Mothers
Karen Mische, Lynda Robertson and Sara Bower Youngblood were the co-chairmen of Hats Off to Mothers on May 3rd at the InterContinental Kansas City at the Plaza. Libby Blair, Pam Bruce, Debra Fink, Dr. Anne Johnson, Ellen Merriman, Marty Mos, and Sonia Warshawski were the honorees. The 15th anniversary event was a benefit for Open Options, which serves people with intellectual and developmental disabilities and their families in Our Town.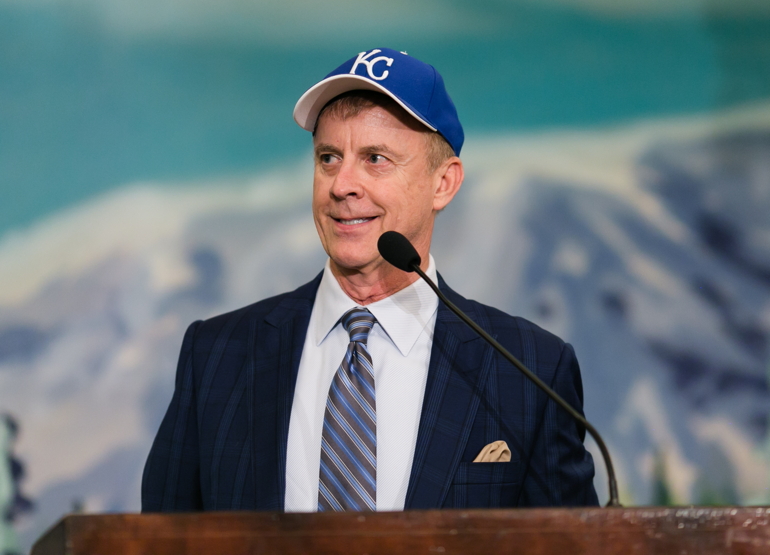 John Holt served as the emcee.
Debbie Warshawski, Regina Kort, Sonia Warshawski, honoree; Marty Mos, honoree; and Ellen Merriman, honoree
The beautiful cake centerpiece by KC Cake Lady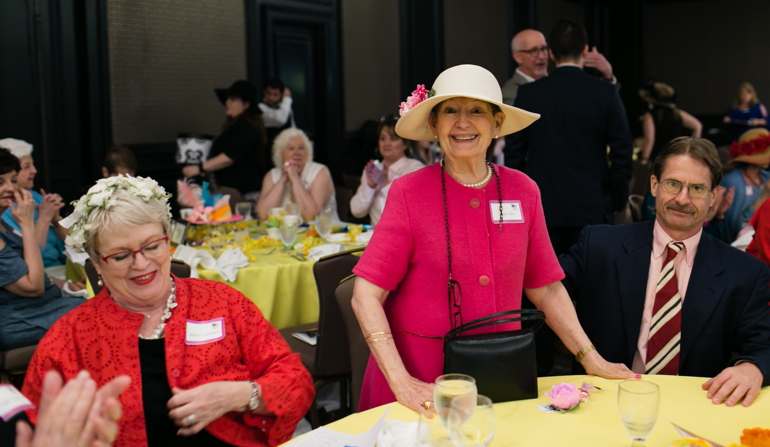 Monte Summers, Jane Ott and Peter Ott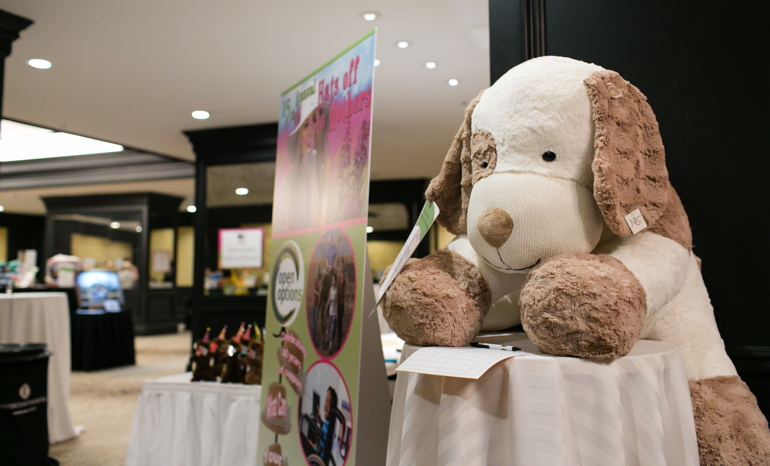 "Honey the Dog" was donated to the silent auction by Jackie and John Middelkamp.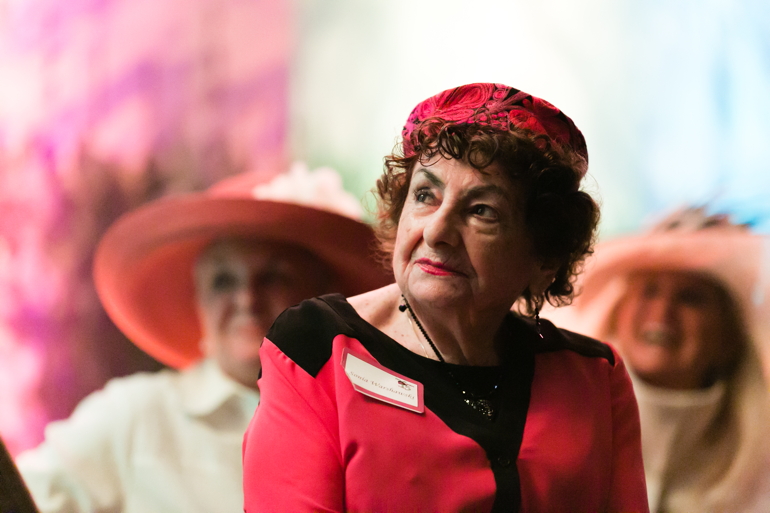 Sonia Warshawski, honoree
Also featured in the June 23, 2018 issue of The Independent
Photo Credit: Mike + Julie Storytellers
The Overland Park Convention Center was the setting for Catholic Charities of Northeast Kansas' 45th Annual Snow Ball on January 19th. More than 1,800 partygoers enjoyed a formal dinner and…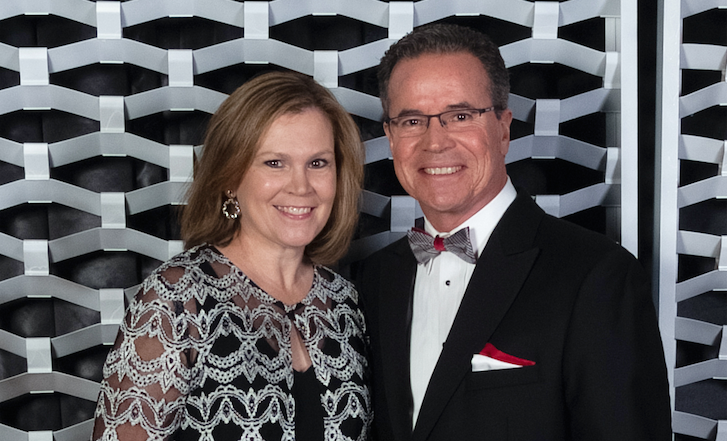 Maria and Blake Heid served as chairmen for Olathe Health Charitable Foundation's 47th annual Yuletide Gala. The event, which featured cocktails, dinner, and dancing, was held at the Overland Park…
The Kansas City Marriott Downtown was the site for the Junior League of Wyandotte and Johnson Counties' Community Ball and Cotillion. Stephanie Wilken served as Ball chairman, with Monica Browne…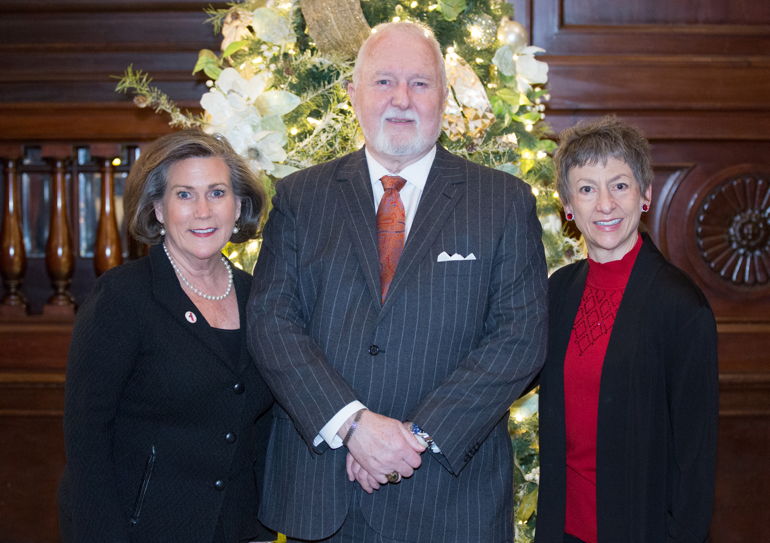 On December 13th, the Kansas City Ballet Guild gathered for the delightful Nutcracker Luncheon at the Muehlebach Tower of the Kansas City Marriott Downtown. President Susan Meehan-Mizer and members of…