REVIEW: KANTOREI OF KANSAS CITY
CHORAL CLARITY: Three-year-old choir performs works by Harris and others at Bolender Center
Kansas City has long been a choral haven, and never as much as today. Of the dozen local professional or semi-professional choral ensembles I can think of just off-hand (not including church choirs), more than half were founded in the last decade. Some have fought hard and fizzled, others have found a niche – and funding – and have persevered. A few have flourished and built a following. Kantorei of Kansas City came into being as recently as 2010 and established itself as a notable light in our city's choral firmament. Its 18 to 20 singers come from a variety of backgrounds: Some are students, some professional singers, and several are choral or vocal teachers in the area. The choir's longish concert on May 18th at the Bolender Center, "Music and Sweet Poetry," was a unique affair, with works by a handful of known composers and several lesser-known ones, as well as nine pieces by Matthew Harris, a New York-based composer whose works Kantorei is to about to record for Resonus Classics.
Like several of the newer choral groups in town, Kantorei performs without a conductor – well, almost, as artistic director Chris Munce (who is a tenor in the choir) provides occasional downbeats from his position at the far right end of the semi-circle of singers. Pianist Robert Pherigo accompanied some of the works, with his well-grounded musicality and signature sensitivity, despite a piano that was notably out of tune. The program interspersed poetry readings ranging from Shakespeare to the sentimental, recited effectively by actor James Wright. Kantorei has a sweet blend that, oddly, often sounded best in softest and loudest passages, but sometimes struggled for an elegant blend at mid-dynamic. Part of the problem was the space – the Frost Studio at the KC Ballet's Todd Bolender Center – which has what must surely be one of the deadest acoustics in the city. (Part of the cost of building this studio, in fact, lay in the use of materials designed to muffle sound from passing trains outside.)
The works by Matthew Harris were generally strong, especially the lullaby "Sweet and Low," where the choir achieved a lovely rocking quality despite some issues with attacks. (The poem by Betsy Sholl that preceded it was a rather graphic description of childbirth – the mother's "unborn brackish world," the emergence of the "iridescent body — fish-slippery," the cutting of "the smoky cord" – which set up an odd dynamic for the genteel lullaby that followed.) Two Harris songs on Lorca ("Las Seis Cuerdas" and "Crótalo") were vivid in their descriptions of trilling insects, though the diction needed more crispness. (Any language as vowel-driven as Spanish yearns for an almost exaggerated articulation, to bring out the consonants.) Harris' wintry "Blow, Blow Thou Winter Wind" seemed at odds with the 85-degree weather outside; the tenors in their uppermost range sounded thin here, too, and we felt a need for a stronger bass line. The women sounded quite full-bodied in Harris' simple "My Heart Leaps Up," and the long-winded "Master of Music" featured skillful blend, balanced harmonies, and strong attacks.
Of special interest were the Three Songs from Tess, derived from Harris' three-act opera on Hardy's Tess of the d'Urbervilles. "Winter is White" featured David Adams' ringing, muscular tenor, in a passage that lay well in his excellent voice. The hearty, spirited "Arise" highlighted a strong trio of women (Beth Munce, Amy Krinke and Stacy Tholen), who were aided by sympathetic piano support. "Come, Let Us Chime," on a poem by the composer himself, was musically somewhat less compelling.
The singers of Kantorei specialize in "rarely performed choral music dating from the Medieval Period through the 21st century," as their bio states. This program bore out at least the first part of that goal; some earlier music might have been welcome. Among the non-Harris works were Eric William Barnum's "She Walks in Beauty," where the choir achieved a suave, feathery pianissmo by the third stanza. Eric Whitaker's "Go, Lovely Rose" found the sopranos a bit pale at times, and his "With a Lily in Your Hand" featured irregular rhythms tidily executed. The chorus hit its stride in Terry Schlenker's "The Poem, the Song, the Picture," but I found the piece anemic. Vaughan Williams' "Full Fathom Five" (from The Tempest) felt like a trifle, though his "Over Hill, Over Dale" from A Midsummer Night's Dream was tender and lively. David Dickau's "I Carry Your Heart With Me" (e.e. cummings) was set with stillness and polish; Dello Joio's "Come to Me My Love" was slender in substance. After a rough start, Jean Belmont Ford's beautiful "If Music Be the Food of Love" was sung lushly and with care.
Kantorei's "Kickstarter" fundraising effort ends May 31st. For information go to kantoreikc.org.
To reach Paul Horsley, the Independent's performing arts editor, write to phorsley@sbcglobal.net or find him on Facebook (paul.horsley.501) or Twitter (#phorsleycritic).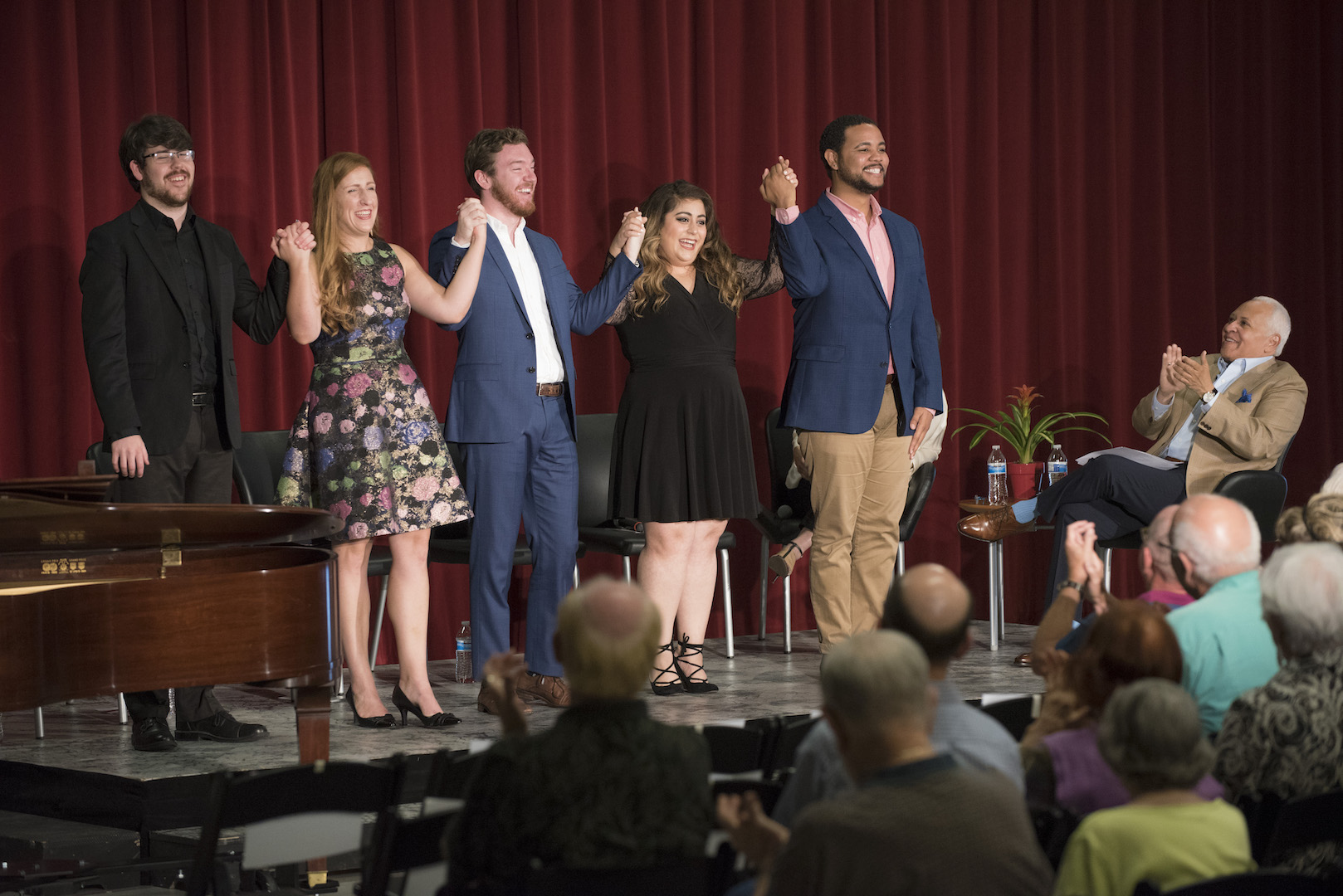 People seldom become opera singers willy-nilly. It's a step-by-step process not unlike the acquisition of any other professional skill. It's also an art-form, and thus success can be more elusive.…
That Rigoletto is regarded as one of Verdi's most beloved operas might seem surprising considering what an ugly story it recounts. First performed in 1851 but based on a tawdry…
The Kansas City Ballet's New Moves is gradually coming into its own. The project that Artistic Director Devon Carney launched shortly after arriving in 2013 (an outgrowth of a previous…
If you still think of Kathleen Battle as an opera singer, you haven't been paying attention for the last 40 years. It's true that the soprano, who possesses one of…