REVIEW: MURRAY PERAHIA AT THE HARRIMAN-JEWELL SERIES
SINCERITY AND ELEGANCE: Pianist delivers warmth, elegance in generous Harriman program 
Through his invaluable contributions to musical research, as well as his exceedingly mindful approach to performance, Murray Perahia has become one of the most sought-after gentlemen-scholars of the piano in recent years. His considerable gifts include a rarely matched degree of sincerity stemming from a fundamental empathy with the composer's intent; a consistently warm, mellow, mahogany tone; and the ability to establish an immediate rapport with his audience. All three of these strengths, and many more, displayed themselves prominently and unequivocally during his March 14th Folly Theater recital. Although Perahia chose a program brimming with familiarity for the night's appearance, there remained an innovative, lively quality to his style that charmed even the most jaded of ears.
Opening the evening with J.S. Bach's French Suite No. 5 in G Major, Perahia presented an unlikely yet effective juxtaposition of fastidious, cathedral-like construction with breathtakingly fluid improvisation.
Opening the evening with J.S. Bach's French Suite No. 5 in G Major, Perahia presented an unlikely yet effective juxtaposition of fastidious, cathedral-like construction with breathtakingly fluid improvisation. Perahia employed a flowing tempo for many of the dance movements, only diverging from this pattern for the final celebarted Gigue, which reveled in polyphonic bliss and exhibited none of the bouncing hysteria that so often characterizes modern interpretations.
Perahia continued to demonstrate his mastery of form and function in Beethoven's Sonata No. 27 in E minor. Although Beethoven purposefully stretched the sonata form to its breaking point in many of the later sonatas, Perahia was somehow able to gather the scattered pieces together and unify the form in a convincing and understandable manner. The second movement exhibited compelling constrasts in tone quality, although at times the dynamic constrasts indicated in the text could have been brought closer to the forefront. Perahia then transitioned smoothly into Brahms' Klavierstücke, Op. 119, highlighting their myriad contrapuntal qualities and cross-rhythms with admirable clarity of intention. The three Intermezzi within evoked the spirited synergy of a string quartet, showcasing each individual voice and varying each iteration of the theme in a semi-expository fashion, while the concluding Rhapsody in E-flat Major benefitted from astounding continuity of the melodic line despite differences in register.
Perahia returned to the stage and gracefully eased into Schubert's Sonata in A Major, despite the setback of a sudden mobile phone shattering the silence. Although portrayed as youthful, evocative and heartbreakingly tender, the first movement never escaped from the presence of unsettling undercurrents in the left hand: such apprehension gave way to an impossibly peaceful, pious chorale in the second movement that brought Bach's organ works to mind. The recitative quality with which the third movement was presented gave it the sense of an elaborate improvisation, complete with effortless transitions and a veritable cornucopia of variations in tone color.
Rounding out the program with a sonata-like cycle of works by Chopin, Perahia recalled the "dreamy poignancy" with which Chopin himself was said to have performed – feet rarely leaving the pedals; fortissimi always rendered nobly; exquisite attention paid to harmony as well as melody. Although Perahia chose an ambitiously fast tempo for the concluding Scherzo No. 3 in C-sharp minor, the eighth-note passages in the middle section remained as clear and well-defined as a string of pearls. Racing headlong into the final chords, yet never losing control, Perahia brought most of Wednesday night's full house enthusiastically to its feet, cheering and calling him back onto the stage four times. Perahia chose to grace the audience with Schubert's Impromptu No. 2 in E-flat Major, bringing its unusual harmonic changes into sharp relief and striding unavoidably toward its tragic E-flat minor ending as if he were unraveling an elaborate tapestry.
Erin Hales is a graduate student of 2001 Van Cliburn Piano Competition gold medalist Stanislav Ioudenitch at the International Center for Music at Park University. She announced for Radio Bach (formerly KXTR) between 2009-10 and is active in the Kansas City musical community.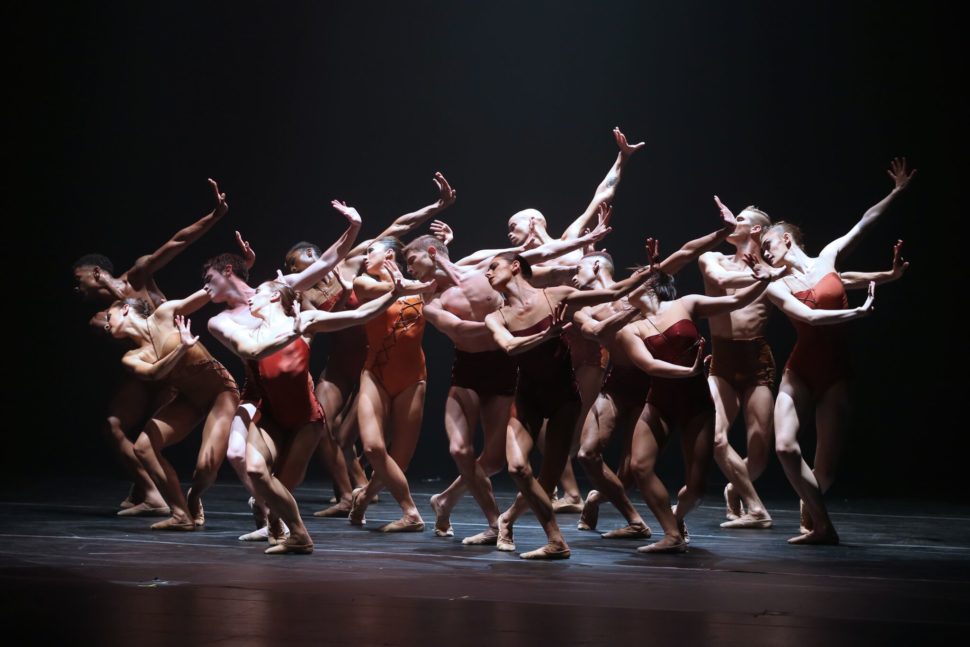 Again our potpourri of intriguing events draws from all performance levels and all walks of life, a reflection of the burgeoning variety and cultural interest in this once-sleepy city on…
Classical music has proven itself to be one of the last bastions of "high-brow" art, but even its stubborn notions of the superiority of cultivated European tradition are giving way.…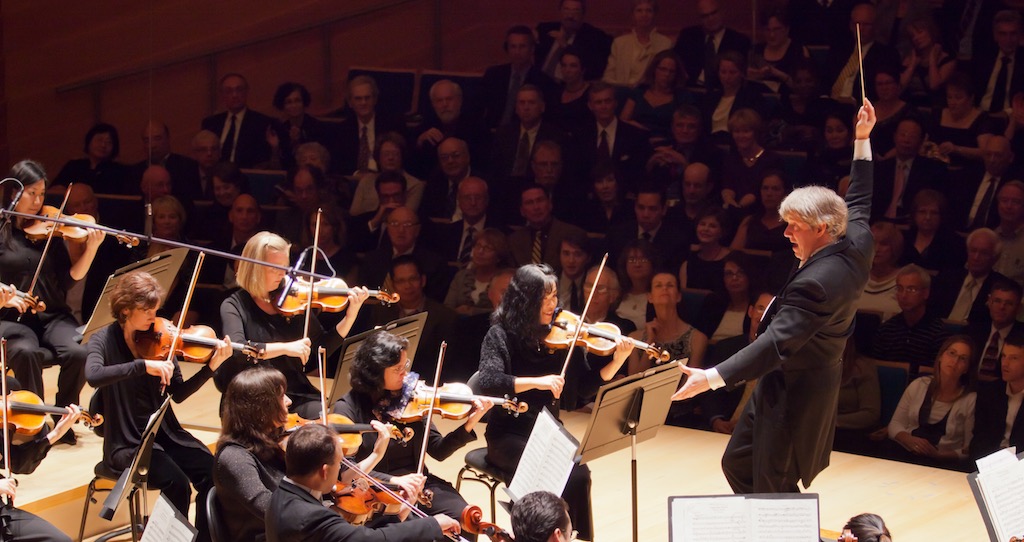 For Michael Stern the centenary celebration of musical icon Leonard Bernstein is a personal journey. The Kansas City Symphony Music Director not only grew up around the enormously gifted conductor-composer-pianist,…
Mention composer Harold Arlen's name to music lovers and they're likely to say, "Oh yeah, he was one of those old Broadway guys, right?" But then drop into the conversation…