RING OF FIRE: In anticipation of her third Harriman-Jewell appearance, soprano looks to shining future
By Paul Horsley
Deborah Voigt is at an enviable point in her life where she can make career choices on the basis of what she wants to do. "I'm very lucky in that I've sort of already done the dream roles," says the Illinois-born soprano, who recently captured the world's heart in the Metropolitan Opera's four-evening Ring of the Nibelung with her wrenching, witty and deliciously humane portrayal of opera's most famous heroine, Brünnhilde. "You could never take your eyes off Deborah, even when she was silently listening, because of the emotional intensity of her portrayal," wrote The Huffington Post of the soprano, who appears here October 25th on the Harriman-Jewell Series. But Debby's triumph in the Ring was just the cap on a career that has included history-making portrayals of Isolde, Senta, Ariadne, Salome and nearly all the other big Wagner and Strauss roles (plus several Verdi and Puccini heroines as well), not to mention early-career Gold Medals at the Tchaikovsky and Pavarotti Competitions and a coveted Richard Tucker Award.
Hers is a fighting spirit, one of the most indomitable in opera today, and if anything she's just getting started. "I wish that I'd had four more (Ring) cycles, to really get into it," she says of Wagner's 16-hour vocal/visual feast of mythical tales. "You know, playing that role is going to take years and years and years before you feel like you have a satisfactory mastery of it, if one ever actually does master something like that." But Debby's already looking beyond the Ring, way beyond: This spring at the Met she makes her role debut as Marie in the intensely demanding Wozzeck alongside dashing baritone Thomas Hampson ("not bad for any girl, for a day's work," she jokes), and as she peers further into the future she envisions a series of fierce role debuts: Kundry, Ortrud, and the schizoid dual roles (Venus and Elisabeth) in Wagner's Tannhäuser, a feat that hasn't been done by a major soprano in decades. Above all, perhaps, there's Elektra, "a dream role": Debby's fantasy is no less than being the first woman in opera history to have sung all three of the big Strauss roles on stage: Ariadne, Salome and Elektra. "Leonie Rysanek sang all three but she never did them all onstage," she says, showing a glimpse of that celebrated competitive fire.
She is realistic about roles she might not return to. Last month she pulled out of a Washington National Opera Tristan und Isolde when she and WNO general director Francesca Zambello agreed her Isolde just wasn't working. "Right now in my life she is probably the most difficult role that I would sing," Debby says of Isolde, "even more than Brünnhilde." While the singing in the Ring is well-paced over several nights, "Isolde is another beast. You're really on all night. And the role lies very, very high, kind of in the passaggio to a certain extent. And I don't know that I really want to spend time there anymore." She doesn't want to play uninteresting characters, either. Of an Andre Chénier she sang in 2007, she found Maddalena "so boring a character … very sort of one-dimensional and not terribly interesting. So the singing of the part became really much more difficult than it needed to be from looking at the notes on paper. I kind of need a fire in my belly to feel like I'm giving a good show." Debby also finds new areas of her voice that are opening up. "Definitely my middle register has really settled, and has become where I really enjoy spending my time, and I think that Brünnhilde and Walküre (the second Ring opera) had something to do with that."
Self-knowledge is one of Debby's strongest suits. In fact the boisterous daughter of strict Baptists has always had a realistic, at times brutally honest, view of herself. She spoke openly about her weight when a director at London's Covent Garden fired her for being too heavy to fit into a "little black dress," and in 2004 she underwent a much-publicized gastric bypass, having reached a point where she could no longer call herself "full-figured." She shed over 150 pounds and returned to the stage a changed woman. In a one-woman theater piece Voigt Lessons, created with Tony Award-winning playwright Terrence McNally, she spoke with astonishing candor about her struggles with alcohol and the breakup of her marriage.
None of this has held her back from pursuing an incredibly wide range of activities, from charity gigs (she recently hosted a benefit for a music school in Haiti) to hosting Met HD broadcasts, not to mention musical theater. Anthony Tommasini in the Times called her portrayal of Annie Oakley in Annie Get Your Gun "delightful," adding that Debby's "timorous sweetness and … spitfire sassiness come across as affectingly authentic." She's always on the lookout for new projects. "I've been very lucky, and when it comes to writing the history books on opera of my generation I feel confident that my contributions will be included. And so now what do I want to do? Teaching and cabaret and American song and Broadway-style things." Movies, Hollywood? "From your mouth to God's ears," she says with a laugh. The irony of her attempts to expand into Broadway is that she just doesn't have the time: The timeline for casting musicals is much, much shorter than that for opera. Debby is booked four to five seasons in advance. "The way it's planned out makes it bloody near impossible to be available," she says. "An offer comes in and they call me like three months before they're going into rehearsals." She says that if a role in a major Broadway show does come up, "if they say you have to go in and do an audition I'll faint dead away. I haven't done an audition in 20 years! So it's a whole different ball of wax, but certainly something I'm interested in pursuing."
"You know, I grew up listening to that music. And sadly my ingénue days are over, so while I would like to have been running over the hills as Maria, I'm probably more likely to be in a habit singing the Mother Abbess. (Which wouldn't be entirely bad!) But something like Kiss Me Kate would be an awful lot of fun."
Deborah and pianist Brian Zeger perform on the Harriman series October 25th at the Folly Theater, in a program of Beach, Tchaikovsky, Strauss, Moore, Bernstein, and Bolcom. 816-415-5025 or hjseries.org.
Reach Paul Horsley at phorsley@sbcglobal.net or on Facebook (paul.horsley.501).
A slider with the ID of 2 was not found.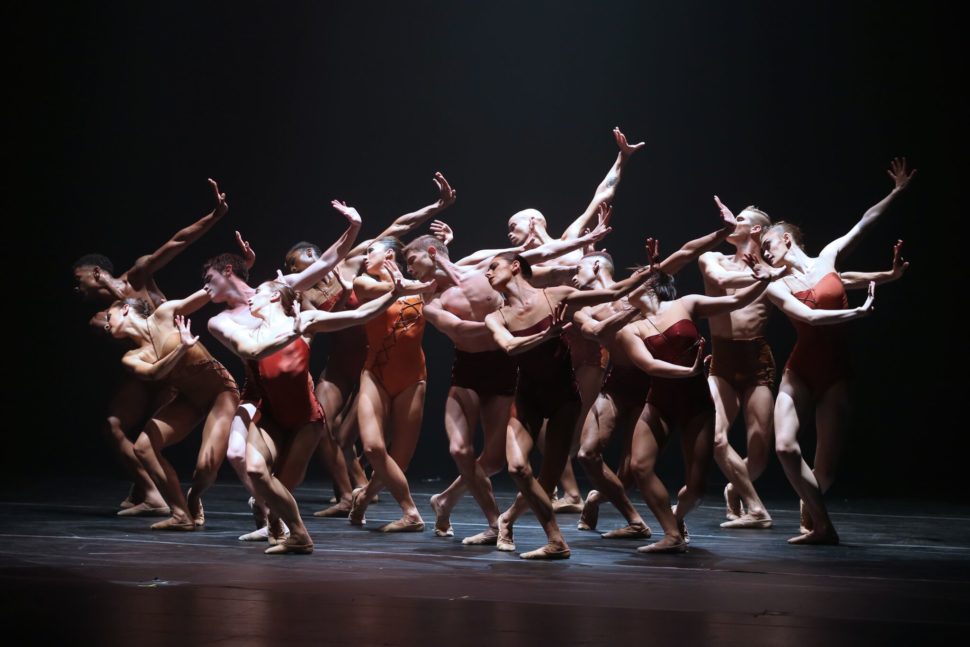 Again our potpourri of intriguing events draws from all performance levels and all walks of life, a reflection of the burgeoning variety and cultural interest in this once-sleepy city on…
Classical music has proven itself to be one of the last bastions of "high-brow" art, but even its stubborn notions of the superiority of cultivated European tradition are giving way.…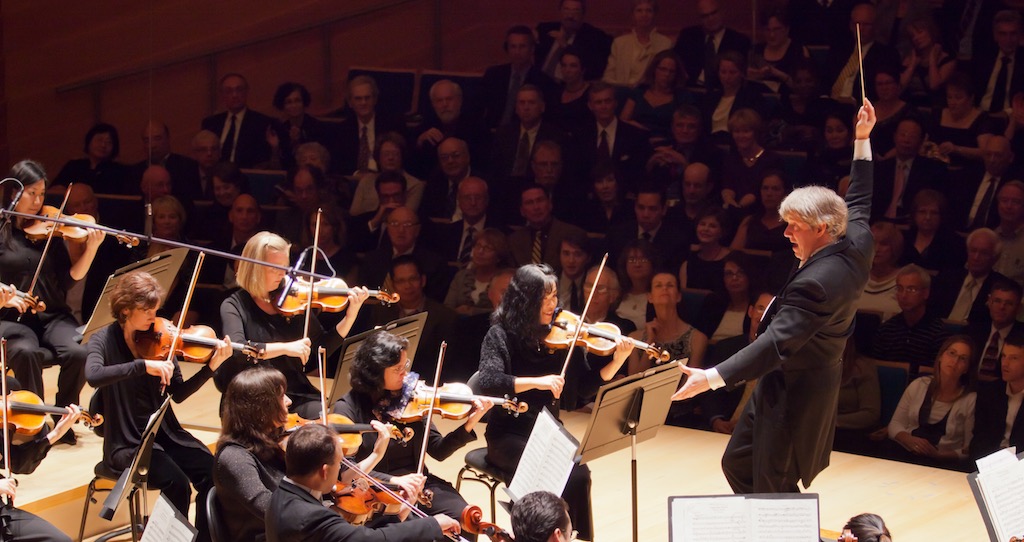 For Michael Stern the centenary celebration of musical icon Leonard Bernstein is a personal journey. The Kansas City Symphony Music Director not only grew up around the enormously gifted conductor-composer-pianist,…
Mention composer Harold Arlen's name to music lovers and they're likely to say, "Oh yeah, he was one of those old Broadway guys, right?" But then drop into the conversation…