The Barstow School – Superhero Soiree: Barstow Auction 2018
Tara Georgie, Krista Knoflicek and Jann Stevens-Moore were co-chairmen of the Superhero Soiree – Barstow Auction 2018 on March 3rd at DoubleTree by Hilton. Parents, grandparents, alumni, and friends of the school enjoyed dinner, silent and live auctions, dancing, and a special "Bat Cave." Proceeds support Barstow's Annual Fund.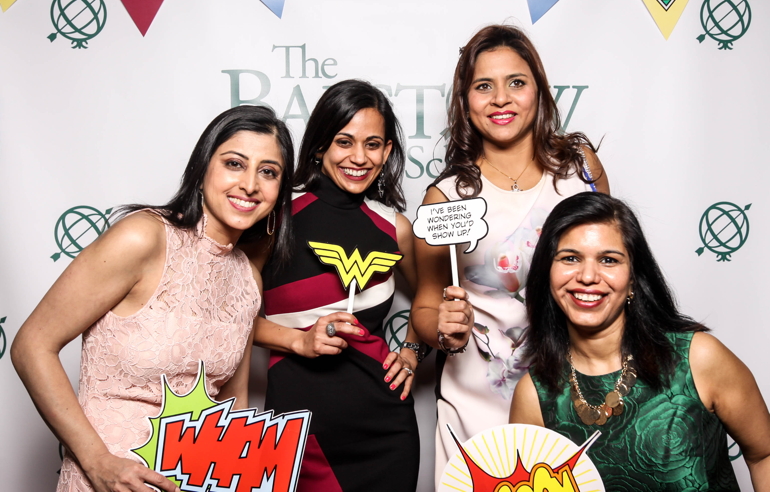 Tanya Madan, Shruti Tejwani, Mahoua Ray, and Aradhana Pandey
Sean Hart and Leslee Trotter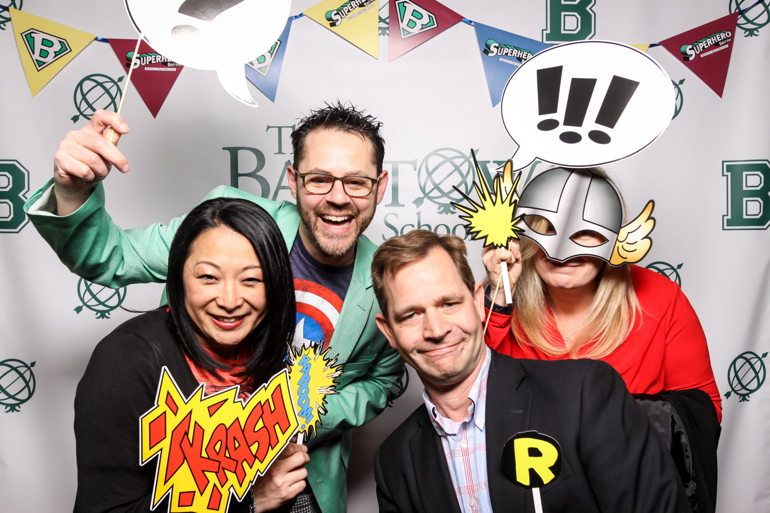 Nina Kim and Stephen Farinelli with Pete and Kendall Lacy
 John Boma and Susan Dahlin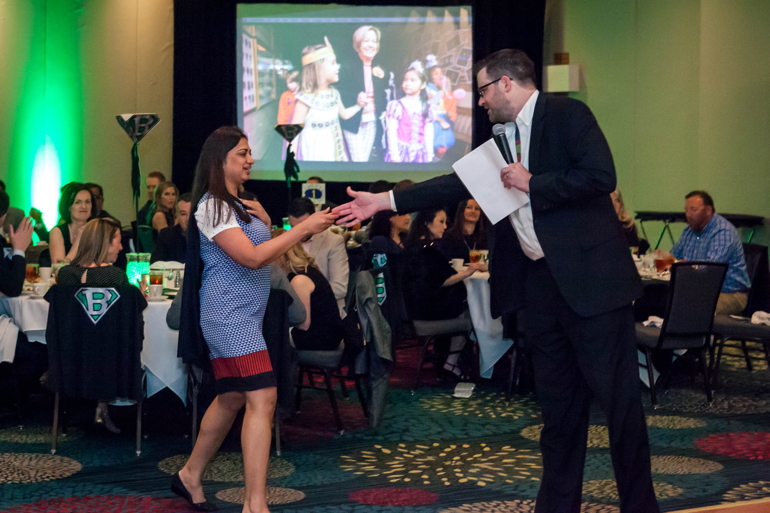 Madhuri Reddy, winner of the raffle, was congratulated by Dan McNickle, emcee.
Gina and Alok Srivastava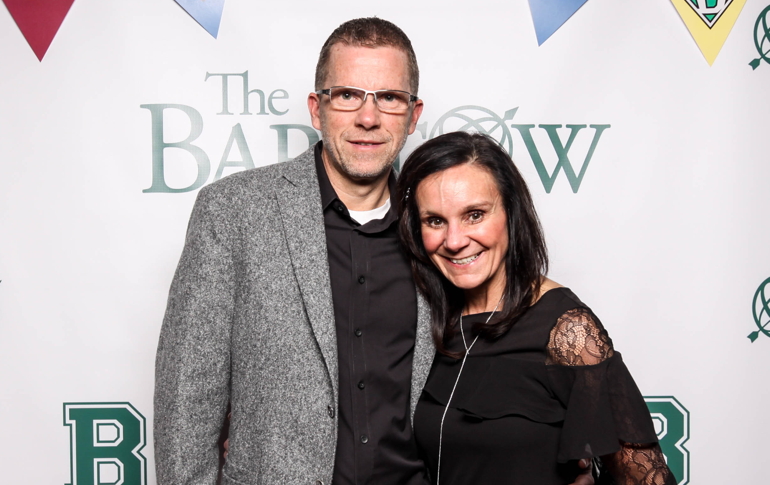 Jason and Tracy Betts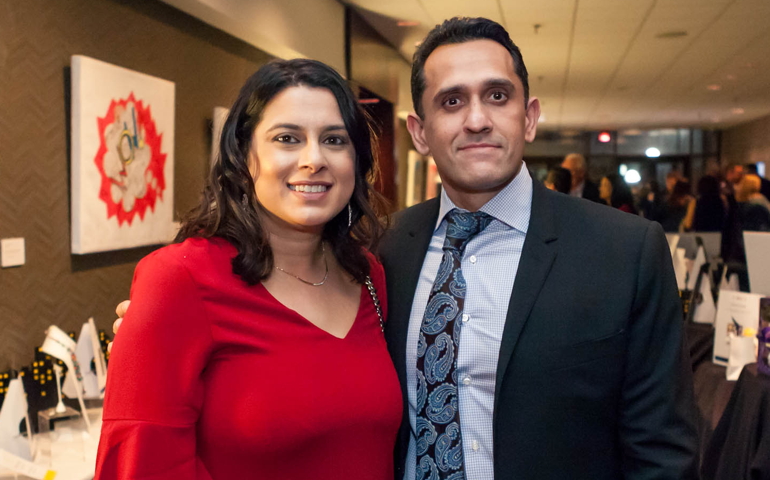 Khyati and Rahul Kapur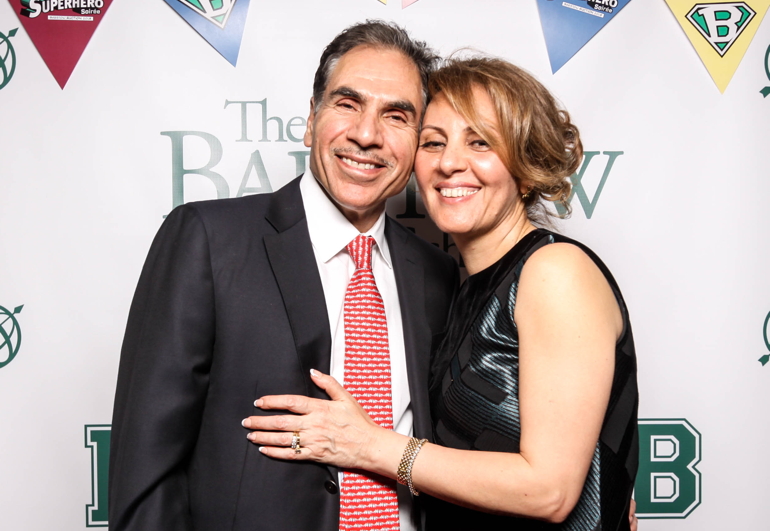 Michael and Homeira Ohadi
Alex Burke and Kate Barry
Additional photos featured in the March 31, 2018 issue of The Independent
The Overland Park Convention Center was the setting for Catholic Charities of Northeast Kansas' 45th Annual Snow Ball on January 19th. More than 1,800 partygoers enjoyed a formal dinner and…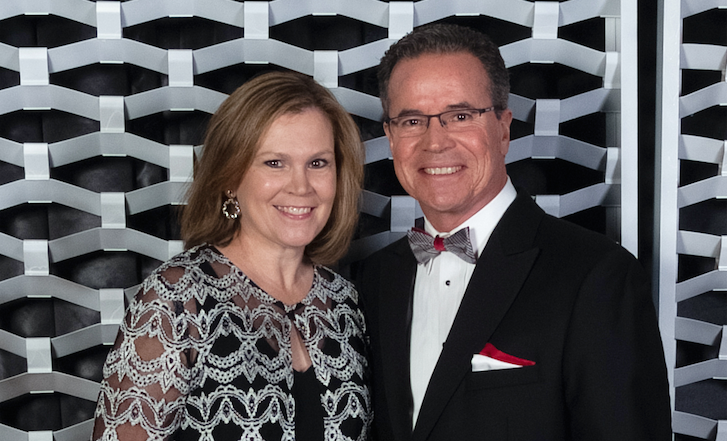 Maria and Blake Heid served as chairmen for Olathe Health Charitable Foundation's 47th annual Yuletide Gala. The event, which featured cocktails, dinner, and dancing, was held at the Overland Park…
The Kansas City Marriott Downtown was the site for the Junior League of Wyandotte and Johnson Counties' Community Ball and Cotillion. Stephanie Wilken served as Ball chairman, with Monica Browne…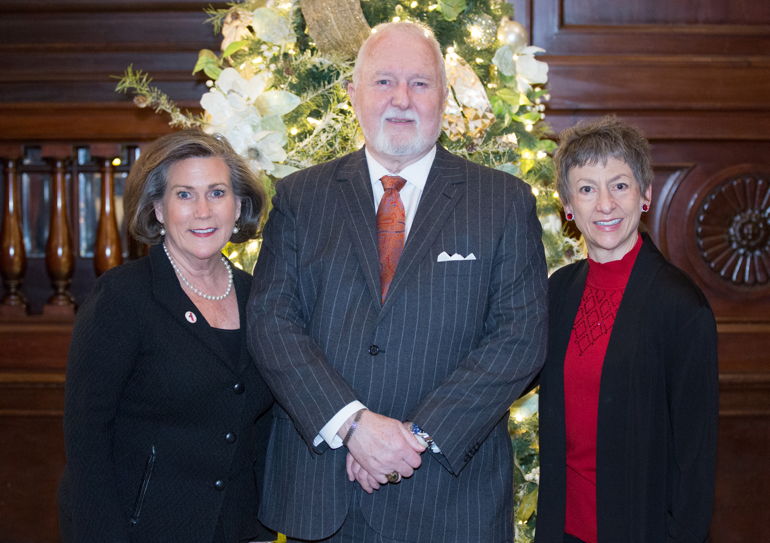 On December 13th, the Kansas City Ballet Guild gathered for the delightful Nutcracker Luncheon at the Muehlebach Tower of the Kansas City Marriott Downtown. President Susan Meehan-Mizer and members of…