The Family Conservancy – Brew for Books
April 13th was the date for The Family Conservancy's Brew for Books at Boulevard Brewing Company. The fourth annual event featured Boulevard beer, delicious Waldo Pizza and the vocal stylings of Ryan Triggs. The event collected more than 20,000 books for children in Our Town who are living in poverty.
Joel and Michelle Herring, Justin Salazar and Kim Flaherty, Chris Meyers, Tim and Jana Allen, Chrissy Symes, Diandra Meyers, The Family Conservancy; Ginny Blumhorst, Jenn Krawczyk, Joe Symes, Matt Krawczyk, and Jeff Glaso
Barbara Ladd, Jocelyn Mourning, The Family Conservancy; and Anna Ladd
 Julia Bartlett and Sara Marrant posed with KCPT's P.T. the Owl.
Additional photos featured in the May 27, 2017 issue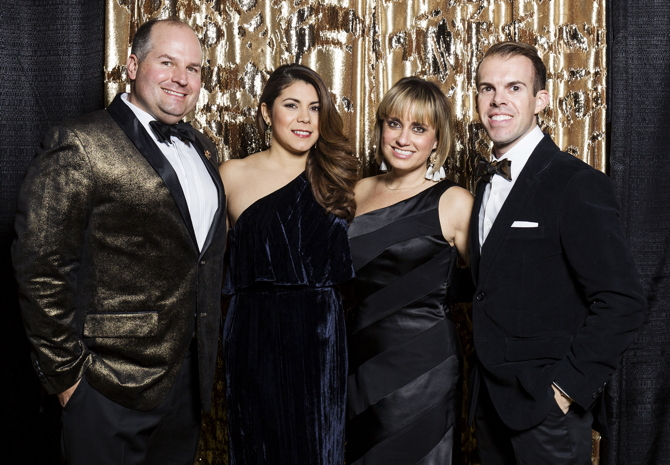 The Grand Hall at Power & Light was the site of Rightfully Sewn's inaugural fashion event, the Golden Gala, on December 2nd. The evening featured sumptuous cuisine by Lon Lane's…
Indian Hills Country Club members celebrated the holiday season with three special events. The Ladies' Christmas Luncheon, the Men's Christmas Luncheon and the annual dinner and dance, the Jingle Ball,…
More than 600 guests enjoyed KVC's Gala at the Station on November 10th at Union Station Kansas City. The ladies of VanBrock, Bonne Illig, Kim Stevens, Lenise Ward, Kristina Klug,…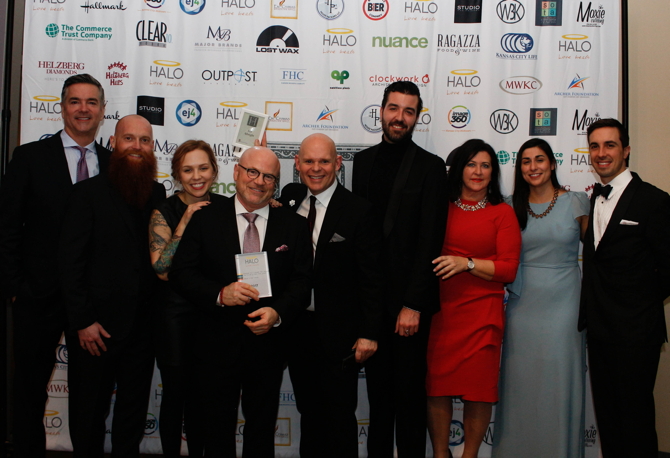 The 13th Annual HALO ArtReach Auction is set for February 23rd at The Brass on Baltimore. Jody and Bryan Albers are serving as the honorary chairmen. The event will feature…