The Most Wanted Auction 2016
The Most Wanted Auction, a benefit for Big Brothers Big Sisters of Greater Kansas City, was held on December 3rd at The Arvest Bank Theatre at The Midland. More than 1,000 guests enjoyed bidding on once-in-a-lifetime auction packages designed by the 37 honorees. The Most Wanted Auction raised a record breaking amount in 2016 – Congratulations to the top three honorees!
Rob Welker
President & Partner Hoefer Wysocki Architecture
$43,775
Jennifer & Jake Lyon
Jennifer: VP of Investor Relations Kansas City Area Development Council
Jake: Senior Loss Control Consultant Lockton
$33,619
Ann Blalock
Business Development Consultant Lockton
$19,195
Honoree Colin Potter had some help on stage from KC Wolf.
The Golden Ticket winner selected Honoree Ryan Wilcott's Napa Valley Package. Ryan is pictured with Erica Ostroski, Big Brothers Big Sisters of Greater Kansas City.
The 2016 Most Wanted Honorees celebrated a record-breaking event.
Adam Miller, honoree
Honoree Ann Blalock and Tanna Guthrie, emcee
Edgar Palacios and Chandra Clark, honorees
Artist Michael Debus painted live at the event.
Shawnee Mission Education Foundation held its annual Donor Recognition Dinner on February 7th at the Broadmoor Bistro, located in the new Center for Academic Achievement. Guests enjoyed a delicious dinner…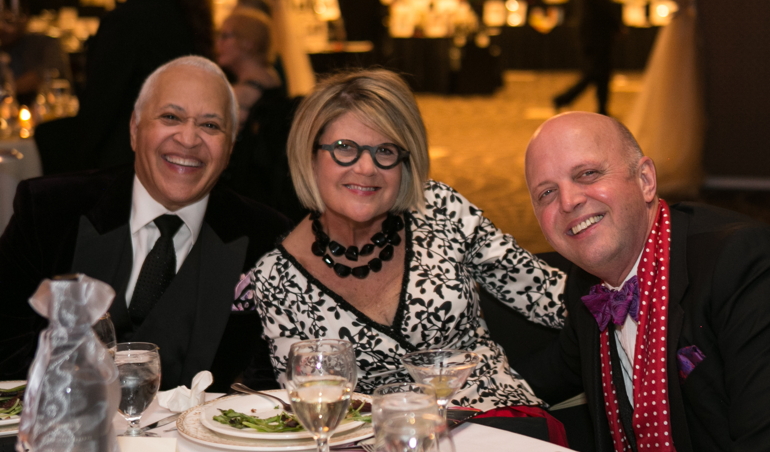 Guests didn't have to ask, "Where fore art thou?" They knew – the InterContinental Kansas City at the Plaza was the site for Romantic Revels. The benefit for the Heart…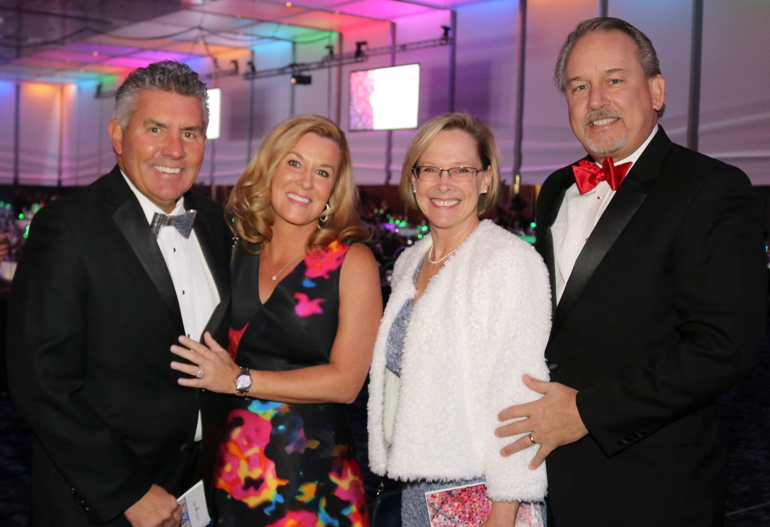 February 10th was the date for Children's Mercy's 14th Annual Red Hot Night Gala. The event was coordinated by the Hands & Hearts Auxiliary of Children's Mercy. More than 1,600…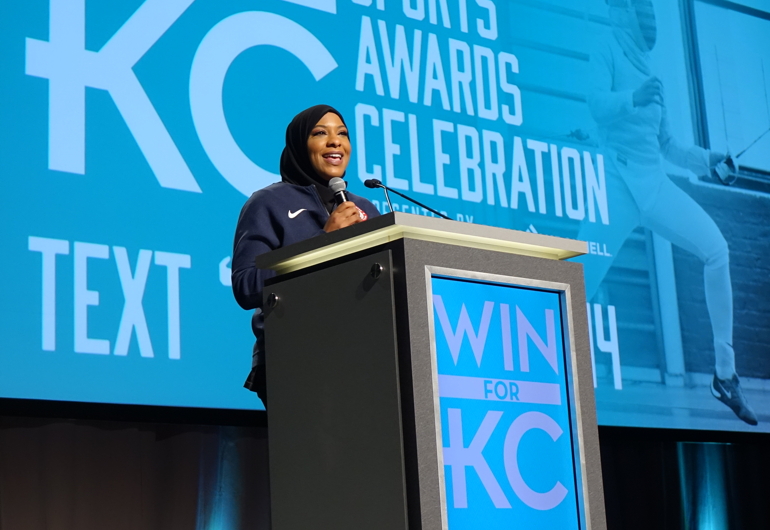 More than 1,700 guests attended the 2018 WIN for KC Women's Sports Award Celebration at the Kansas City Convention Center on February 7th. Ibtihaj Muhammad, Olympic bronze medalist in Team…