WACKY WONDERLAND: KC Ballet opens season with an explosion of color, design and dance
By Paul Horsley
The beauty of Alice's Adventures in Wonderland, in its original literary version by Charles Dodgson (Lewis Carroll) and in its many retellings through the last century and a half, is that it actually tells two stories at once. The first is that of a very curious little girl who through a series of dream-like experiences learns much about family, friendship and the wondrous world of the imagination. The other is the dream itself: a wildly fantastical tale of talking animals, playing cards that come to life, and the near-psychedelic consumption of transformative cakes and potions.
The book, first published in 1865 as a gift to the real-life Alice Liddell, daughter of one of Dodgson's best friends, has continued to spark the imagination of filmmakers, playwrights, songwriters and (more than a few times) choreographers.
One of the more recent versions of the Alice story is a 2012 ballet created by choreographer Septime Webre for his Washington Ballet, which will become one of the delights of the Kansas City Ballet's new season this month at the Kauffman Center. Alice (in wonderland) is a gift from KCB's new artistic director, Devon Carney, who in his previous post at Cincinnati Ballet helped recreate the piece and has brought the whole wildly ambitious production here not just to entertain but also to push his ever-expanding Kansas City Ballet to new heights.
"This ballet is very difficult for the company," Devon says. "I'm always about seeing how far dancers can go, and envisioning them beyond where they are. And I'm really proud of what they have done. … You always want to find works that are going to slightly challenge and encourage your dancers: That's how they're going to grow. And this ballet does that."
With a shimmering original score for full orchestra by Matthew Pierce (which will be performed live by the Kansas City Symphony), the ballet is a reflection of its creator's desire to "get pretty wild," as Septime has said. Essential to its success have been the dazzling costumes (no fewer than 130 of them) by Cirque du Soleil veteran Liz Vandal, who told The Washington Post she believes Septime chose her "because he knows I'm a bit crazy … and he likes to innovate."
Among the designs is a gigantic, dragon-like Jabberwocky puppet, controlled by seven male dancers whose movements are so intricate that Devon had to bring in local puppetry genius Paul Mesner to make it come to life. "Paul was really good at helping us to understand breath," Devon says. "Giving the 'being' life means having it breathe. And that, suddenly and totally, gave it life. That's something Paul's very aware of and astute at."
In addition to the full company and the six members of KCB II, this Alice uses 54 children from the KC Ballet School, just six fewer than what's required for the company's annual Nutcracker. The youngsters were cast last spring, and "the biggest challenge, honestly, is that children grow," Devon says with a laugh. "Some of our kids grew out of their casted roles and had to be moved into other roles. But no one was removed from the ballet." Trained by former company dancer Lisa Thorn Vinzant and others, the kids "are doing phenomenally and having a great time," Devon says. "They're so happy to be involved in a show that's not Nutcracker, something for them to grow into."
Alice is a story for both kids and adults: Fundamentally it's a story of a curious youngster learning to create a life through imagination and determination. But its startling craziness cannot be denied, and Septime happily embraces this. "Just as Lewis Carroll plays with words, Septime is really good with playing with choreography, and making it kind of off-kilter," Devon says, "juxtaposing different kinds of movement against each other that you wouldn't necessarily think would work, but then they do work."
Alice (in wonderland) runs October 10th through the 19th at the Kauffman Center (kcballet.org or 816-931-2232).
To reach Paul, send email to phorsley@sbcglobal.net or find him on Facebook (paul.horsley.501) or Twitter (@phorsleycritic). Or read him on the pages of The Independent, available at select Kansas City bookstores and cafes.
A slider with the ID of 2 was not found.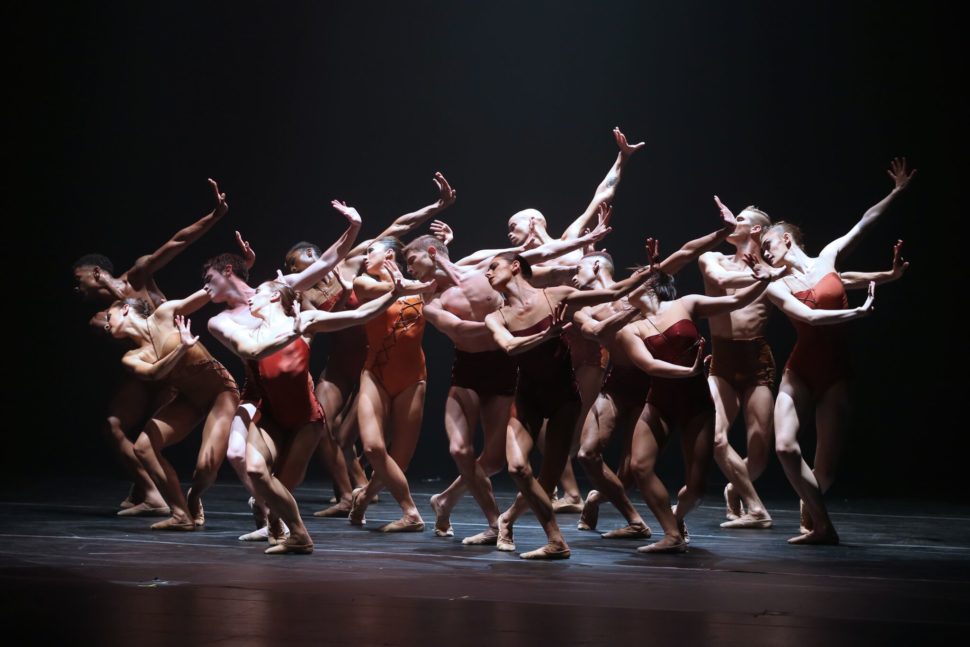 Again our potpourri of intriguing events draws from all performance levels and all walks of life, a reflection of the burgeoning variety and cultural interest in this once-sleepy city on…
Classical music has proven itself to be one of the last bastions of "high-brow" art, but even its stubborn notions of the superiority of cultivated European tradition are giving way.…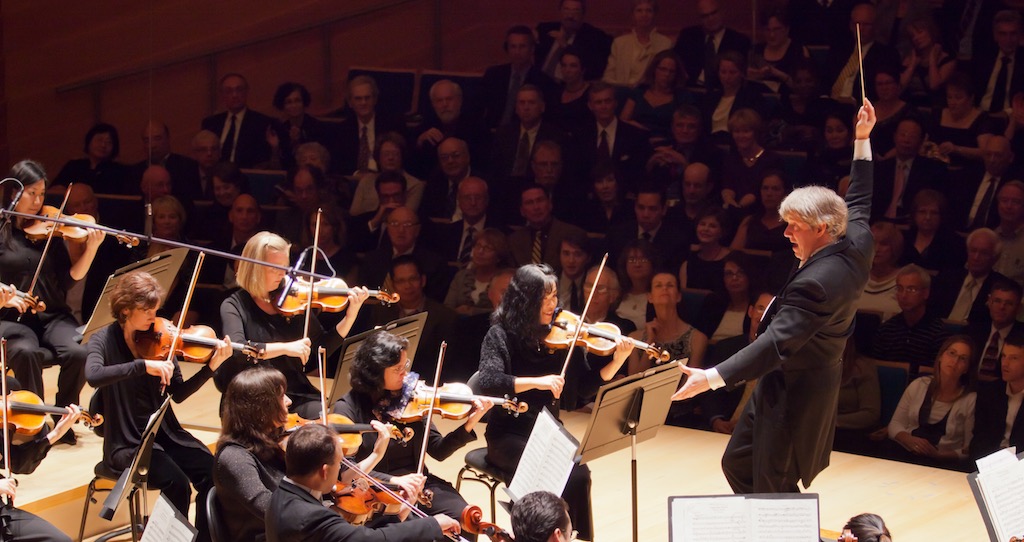 For Michael Stern the centenary celebration of musical icon Leonard Bernstein is a personal journey. The Kansas City Symphony Music Director not only grew up around the enormously gifted conductor-composer-pianist,…
Mention composer Harold Arlen's name to music lovers and they're likely to say, "Oh yeah, he was one of those old Broadway guys, right?" But then drop into the conversation…