Wayside Waifs – Strutt With Your Mutt
Who cares about a few raindrops when you're helping a good cause? Not the nearly 1,500 dogs (and their human companions) who participated in the 27th annual Strutt With Your Mutt, which was held in the lovely Brookside neighborhood on September 17th. The Fairfax Four performed throughout the festivities. The event raised a record $185,000, which will benefit the homeless animals at Wayside Waifs. The top individual fundraisers were also the youngest fundraisers: Emma Price and Abby Hunt.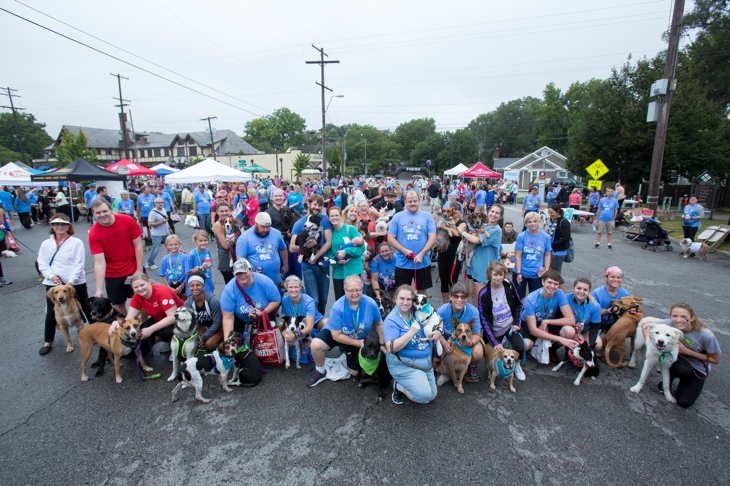 The annual Waif Alumni photo featured the dogs and their loving human companions.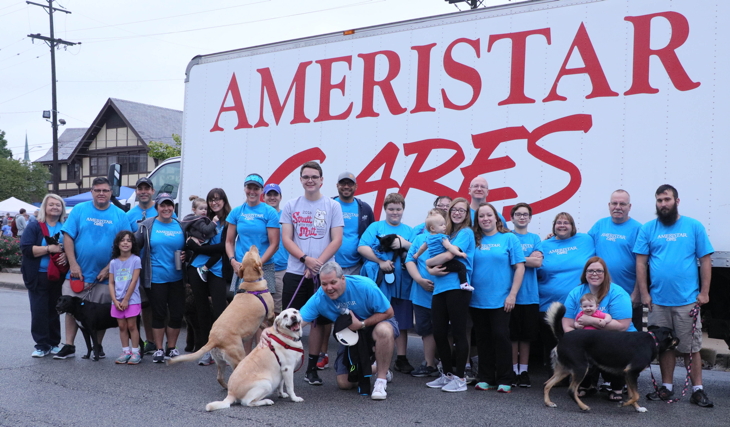 The Ameristar team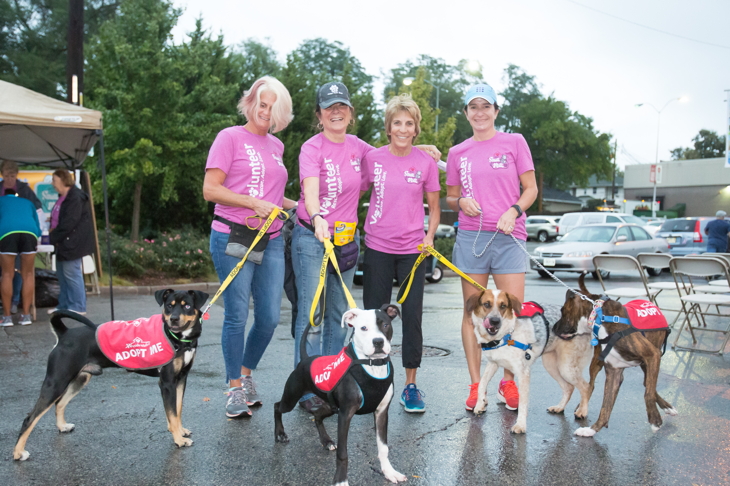 Karen Gortenburg, Candy Brown, Dianne Siegel, and Tracy Lewandowski, volunteers; with well-behaved dogs in search of homes (Hint! Hint!)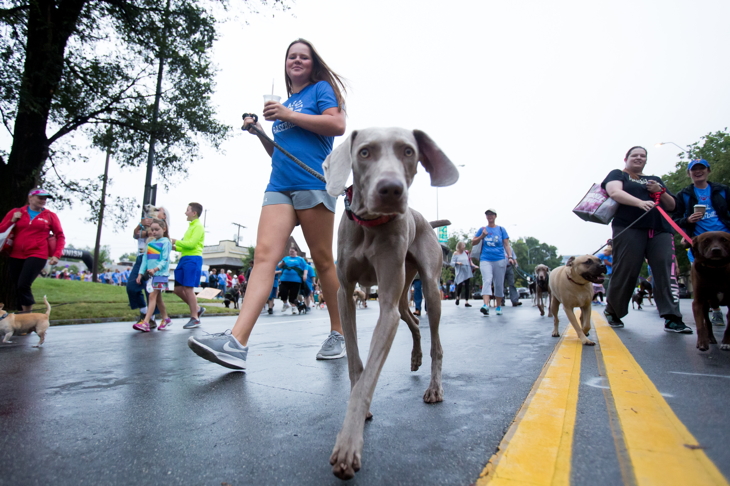 This Weimaraner and his human companion Strutted all morning.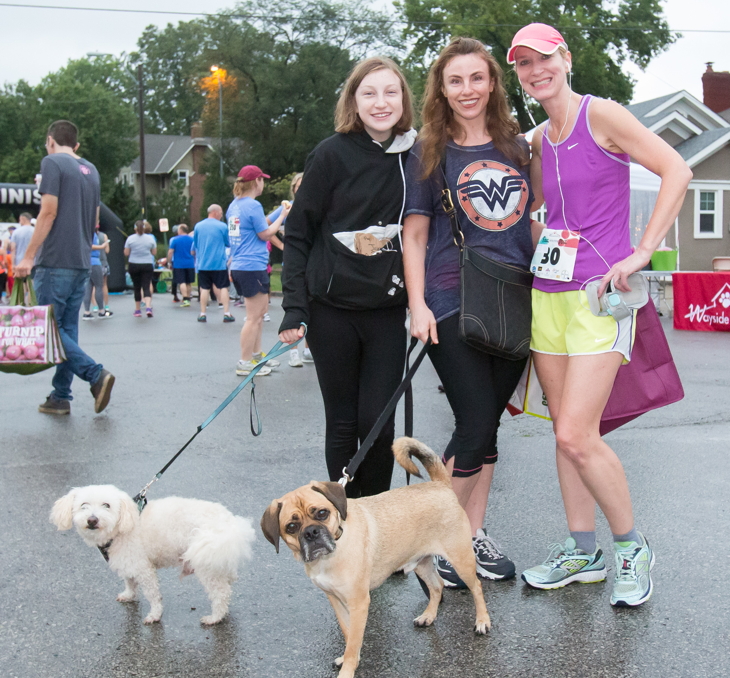 Lindsey Mihal, Holly Mihal and Ruth Brackney, board member; with their furry friends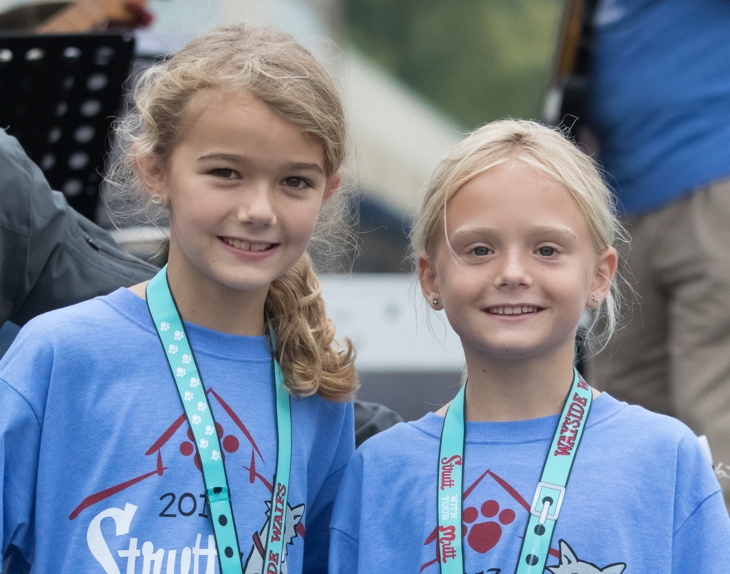 Emma Price and Abby Hunt, top individual fundraisers (Yes, they're also the youngest fundraisers!)
Also featured in the October 14, 2017 issue of The Independent
Photo Credit: J. Robert Schraeder Photography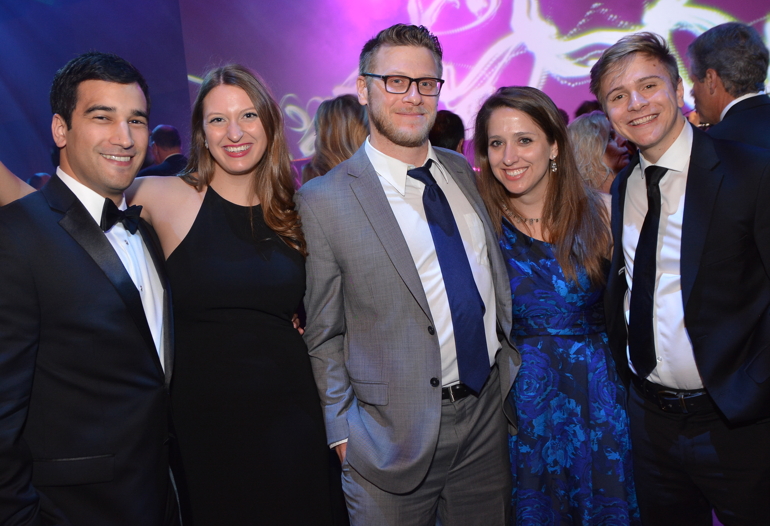 The 44th Annual Snow Ball was held on January 20th at the Overland Park Convention Center. The event drew more than 2,000 guests, now that's a blizzard of support! Early…
Much merriment ensued at the Junior League of Wyandotte and Johnson Counties' Community Ball and Cotillion, which was held on December 2nd at the Kansas City Marriott Downtown. The highlight…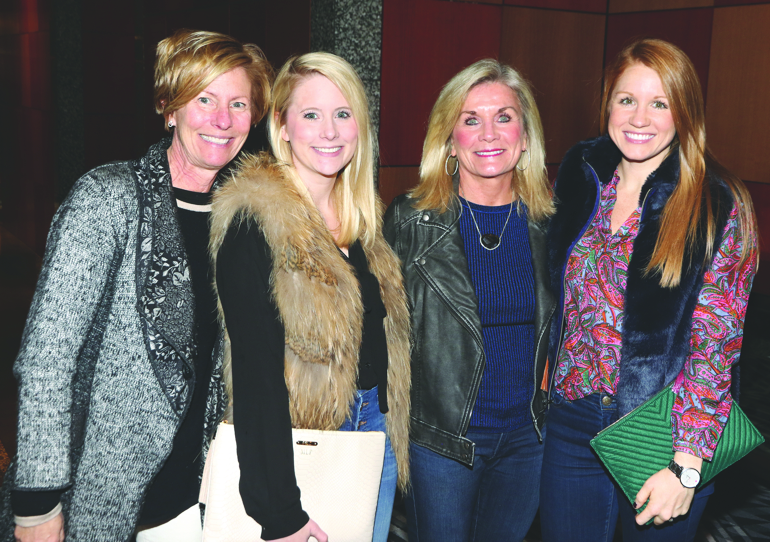 Folly Theater hosted its third annual Folly Frolic on December 6th. This year's theme was "The Folly Went Country, " and country duo Walker McGuire was the featured performer. Guests…
Grand Street was the lovely setting for Kansas City Ballet Guild's Nutcracker Luncheon on December 14th. Guests enjoyed fabulous fare and festive table décor. Gigi Rose is serving as the…