WEEK IN REVIEW: MIDORI, BRAHMS AND CARNAGE
Midori possesses an exceptional gift for rhetorical expression and soaring melodic lines, and her violin tone is rich and full, never forced, even when she bears down hard. On October 27th at the Folly Theater she and her pianist, Özgür Aydin, were best in Shostakovich's Sonata, Op. 134, where their inner musical personalities meshed beautifully to convey the composer's dark vision of pain under Soviet rule. They conveyed with equal aplomb the desperate somberness of the outer movements and the frenetic rat-tat-tat of the central Allegretto, and they seemed ideally attuned to each other throughout. (Granted, this is one of the composer's more tortured works, and is never an easy listen.)
But on the whole this Harriman-Jewell Series recital, the violinist's fourth appearance on the series, was a somewhat problematic affair. Mozart's E-flat major Sonata, K. 380 was given so much tender loving care that it bordered on the precious. Schumann's A-minor Sonata, Op 105 was approached with integrity of intent, but the piano part often lacked clarity and at times drowned the violin, especially when the latter was in its lower register. Schubert's Fantasie in C major, D. 934 was given a sort of impressionistic soft-focus, and though this resulted in some beautiful sonorities there were again issues of balance, and at times the flavor was more that of Debussy than of Schubert.
KANSAS CITY SYMPHONY
The star of the Kansas City Symphony's performances of Brahms' German Requiem, which I attended on October 28th at the Kauffman Center, was the Symphony Chorus, which sang with warmth, depth of feeling and surprising crispness for such a large choir (some 150 voices). I was also quite taken with the rich, resonant voice of Christopher Feigum, who demonstrated a good sense of pathos and made his solo numbers almost operatic. At times I could have gone for more incisive attacks from the orchestra, especially in the magisterial "Denn alles Fleisch" movement. Layla Claire sang her "Ihr habt nun Traurigkeit" with conviction but I wished for a bit more of a bel canto line. Michael Stern conducted with sweep and solemnity. It was the first time we'd heard a large-scale work for chorus and orchestra in the new Helzberg Hall, and one was aware more than anything just how high the choir loft is placed: It's as if choral and orchestral sound are coming from very different places.
The concert had opened with Beethoven's brief Eligischer Gesang, in which the reduced orchestra was virtually drowned out by the oversized chorus. Then Charles Bruffy, who prepares the Symphony Chorus, took to the podium to conduct the a cappellaThis Moment by Mark Hayes, a haunting, low-key piece that had already formed part of the Opening Night Concert in Helzberg Hall. With Stern back on the podium we were served Messiaen's early work Les offrandes oubliées, whose brilliant colors and lush textures were beautifully displayed by the Helzberg acoustics. The final "The Eucarist," was so delicately quiet that one was aware of another characteristic of the Helzberg Hall acoustic: You can hear every single cough, cell phone, paper-rustle or even throat-clearing with dazzling clarity.
UNICORN THEATRE
Yasmina Reza's God of Carnage is like an 85-minute downhill train ride to hell. This coproduction of the Unicorn Theatre with the KC Actors Theatre is an engaging and funny tour de force and a brilliant vehicle for four of Kansas City's most beloved actors. "Michael, this is going to end badly," says Veronica Novak (Cinnamon Schultz) to her husband (Brian Paulette) at one point, and we know she's talking not just about the situation at hand but the play itself. The situation: Two couples gather in a fashionable New York living room (the scenic design by Jordan Jonata is perfect, complete with oh-so white tulips and ostentatiously "modern" paintings) to discuss a fight their 11-year-old sons have had, in which one has knocked out two teeth of the other with a stick. What begins as a civil, adult discussion descends into barely controlled chaos. Alan Raleigh (John Rensenhouse) is a hoity-toity lawyer who flails about the room talking incessantly on his cell phone, driving everyone else nuts. His wife, Annette (Melinda McCrary) ultimately admits that this behavior has poisoned their marriage, and things just keep getting worse and worse. All four players were stalwart, with McCrary the standout, as her droll, snooty character gradually descends into the maelstrom. Mark Robbins' direction is full of stealth: Reza's play is like time bomb ticking, and after a couple of hilarious surprises along the way, we expect some gigantic explosion at the end. Oddly, it doesn't come. Instead the action just sort of peters out – making us wonder whether we have really traveled anywhere at all. Perhaps that's the point, really.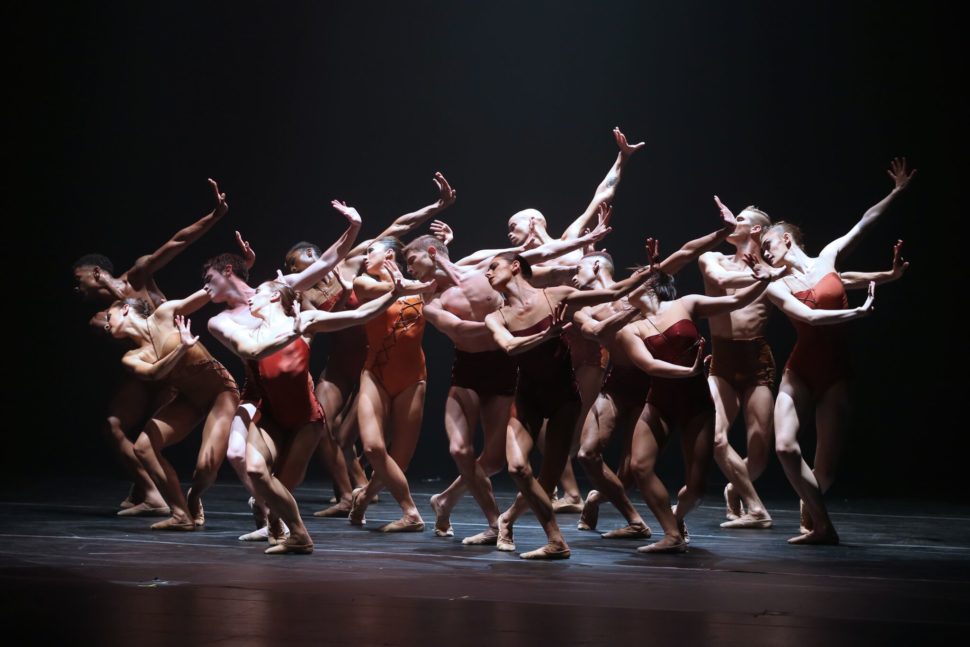 Again our potpourri of intriguing events draws from all performance levels and all walks of life, a reflection of the burgeoning variety and cultural interest in this once-sleepy city on…
Classical music has proven itself to be one of the last bastions of "high-brow" art, but even its stubborn notions of the superiority of cultivated European tradition are giving way.…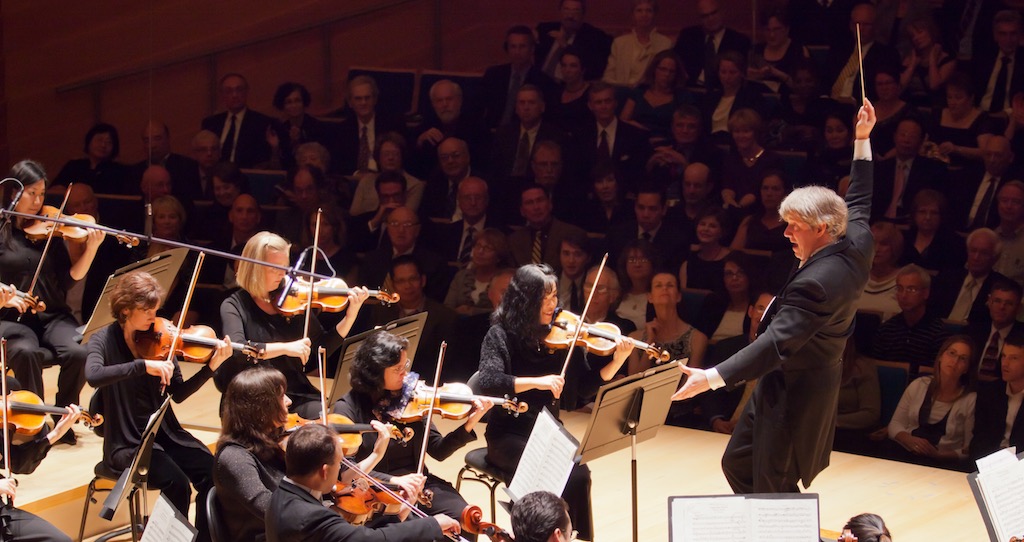 For Michael Stern the centenary celebration of musical icon Leonard Bernstein is a personal journey. The Kansas City Symphony Music Director not only grew up around the enormously gifted conductor-composer-pianist,…
Mention composer Harold Arlen's name to music lovers and they're likely to say, "Oh yeah, he was one of those old Broadway guys, right?" But then drop into the conversation…