WONDERING ABOUT 'ALICE': KC Ballet's production is colorful, entertaining, and just plain strange
By Paul Horsley
There are many reasons to make a ballet: One is to entertain. Some of our "serious" choreographers forget this at times, and the results are often overly abstract works that leave us saying, "Well, that was pretty, but what was it?" Septime Webre's Alice (in wonderland) functions at the other end of the spectrum: It is an engagingly inventive, crazily cheerful romp that tells Alice's well-worn story through choreography, with a teeming orchestral score by Matthew Pierce, a visual feast of scenic designs by James Kronzer, brilliantly over-the-edge costumes by Liz Vandal and top-drawer lighting design by Clifton Taylor. (Ramona Pansegrau conducts the Kansas City Symphony in the pit.) It received an acclaimed premiere in 2012 at Washington Ballet in D.C., where Septime is artistic director, and its local premiere on October 10th by the Kansas City Ballet was an attention-grabbing introduction not just to the company's 2014-2015 season but also to its new artistic director, Devon Carney.
It would be misleading to take Alice as a solitary representation of the type of work Devon would like to present at the Ballet: In fact the new season (the first that fully bears his stamp) indicates a breadth and maturity of outlook that make us look forward to a unique new spin on ballet in America. But this piece does perhaps give a dose of the sort of "big ballet" he likes. (It's worth noting, too, that Devon became devoted to Alice as assistant artistic director at Cincinnati Ballet, where it was performed in 2013.) Septime's Alice is full of flash and color, its score deftly crafted and fun to listen to, yet for all the work's loopiness and bursts of special effects it remains grounded, to an admirable degree, in classical ballet. And it's a show that kids can easily delight in, even if adults might find themselves searching for deeper meaning.
There is much to admire here, dozens of visually memorable moments. The gleaming silver-and-sky-blue of the opening lends a tender airiness to the "real-life" scenes, in which we see Alice (Laura Hunt on opening night, who alternates in the role with Sarah Chun), her family, and camera-wielding Lewis Carroll (Logan Pachciarz), all of whom are about to be transformed into magical creatures. The White Rabbit (Charles Martin) prances about virtuosically, with terse, tensile movements accompanied by a spiky solo violin part (played magnificently by the KC Symphony's Noah Geller). He is rabbit-like to a fault, with heel-to-derrière hops and with "paws" held out floppily. As Act I progresses, Carroll becomes the Mad Hatter (which seems richly appropriate somehow), Alice's mother and father become the Queen and King of Hearts (Angelina Sansone and Liang Fu, the latter also playing the Cheshire Cat later on), Alice's twin sisters become Tweedle Dee and Tweedle Dum (Danielle Bausinger and Kaleena Burks) and the Grandmother and Grandfather turn into the Dormouse and the March Hare (Taryn Mejia and Craig Hall; casts vary throughout the run).
The visual banquet continues, with a sort of Glassian score that is heavy on minimalist cascades but also mixes jazz and popular styles and even some Coplandesque open-air sounds (as well as plenty of special-effect sonorities such as string glissandi and weird heterophonic blurs). In short, music in the service of dance. Seven multicolored doors are maneuvered by seven color-coordinated dancers, which Alice negotiates with skill. She also grows to some 25 feet in height, her skirt extending to the floor so that Laura can coordinate the port de bras with the movements of a different dancer's legs below. Later a "puppet Alice" tumbles head-over-feet down the rabbit hole (the masterful puppetry is by Eric Van Wyk). When she and the Dormouse swim in a Pool of Tears, dancers manipulate them so that they roll around like rag dolls.
Along the way Pink Flamingos form a sort of corps (company dancers joined by Little Flamingos and Baby Flamingos from the Ballet School); the hookah-smoking Caterpillar (Whitney Huell) slinks across stage Momix-like and emerges into a butterfly (again, with the aid of "supporting" dancers); playing-cards and rose stems dance and cavort; the Queen of Hearts is carried about by doting minions while the King acts the absentminded husband; and Jabberwocky emerges as a giant dragon-puppet (supported by seven dancers) and biting everyone in sight. The final courtroom scene, interrupted by a bucolic duet from the Tweedles, concludes the story as the book does: with the Queen demanding Alice's head, as the young girl defies the whole courtroom and whips cards about in a dizzying whirlwind.
At the heart of Septime's ballet are the solos and duets, beginning with Carroll's and Alice's graceful opener, though the warmly corralled ensemble work by the youngsters of the Caucus Race and the Pig and Pepper sequences are also quite fetching, as are the jocose playing-cards-as-tutus of Act II and the larger-than-life pas de deux between the subservient King and the ever-haughty Queen. Craig breaks out in Act II with a commanding solo as the Joker, and of course Angelina as the Queen dominates the stage every time she enters (as does her madcap costume with its rose headdress). There are some unnecessarily lengthy passages and overlong stage-changes, and moreover one could argue that gratuitous excursions into Through the Looking-Glass hinder the natural narrative flow of Carroll's Alice story. But in the end the evening belongs to Charles' joyously loco Rabbit, Logan's sharp-as-a-blade Mad Hatter and Laura's tender but strong-spirited Alice, which she dances with delicacy, control and a sense of character.
Alice (in wonderland) runs through October 19th at the Kauffman Center. Call 816-931-2232 or to go kcballet.org.
A slider with the ID of 2 was not found.
If you still think of Kathleen Battle as an opera singer, you haven't been paying attention for the last 40 years. It's true that the soprano, who possesses one of…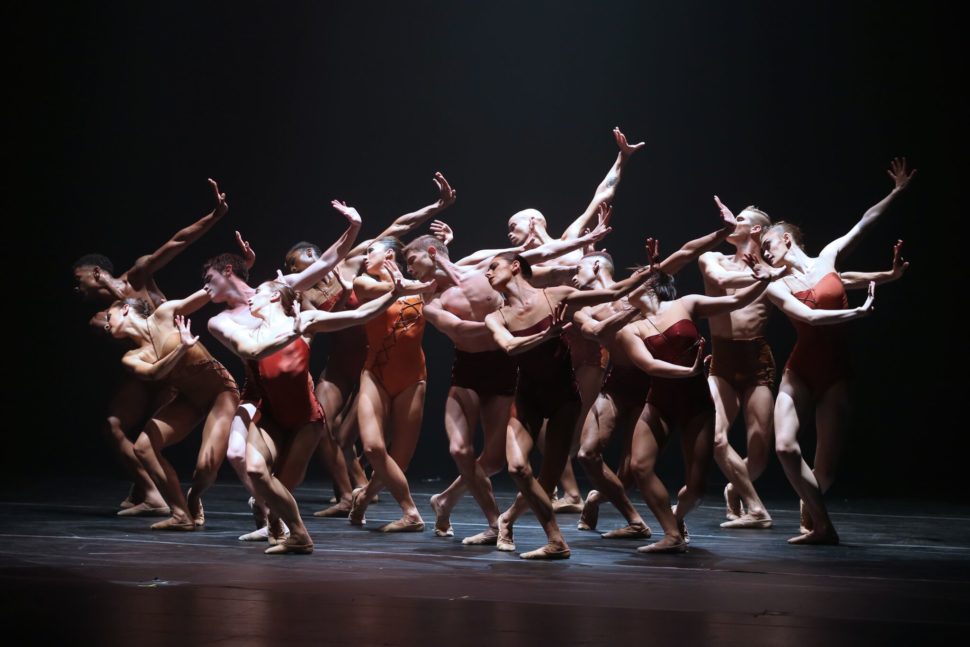 Again our potpourri of intriguing events draws from all performance levels and all walks of life, a reflection of the burgeoning variety and cultural interest in this once-sleepy city on…
Classical music has proven itself to be one of the last bastions of "high-brow" art, but even its stubborn notions of the superiority of cultivated European tradition are giving way.…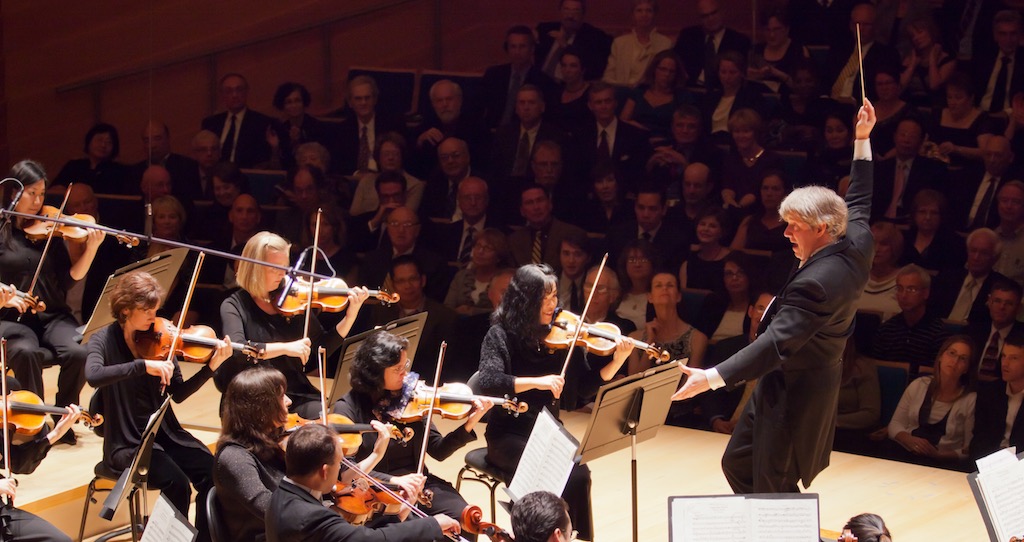 For Michael Stern the centenary celebration of musical icon Leonard Bernstein is a personal journey. The Kansas City Symphony Music Director not only grew up around the enormously gifted conductor-composer-pianist,…