2016 Class of Rising Star – Beth Haden
Beth Haden is a senior associate at Bryan Cave, practicing law in the areas of financial services and bankruptcy, restructuring and creditors' rights. In addition, she is on the Recruiting and Summer Associate Committees, is vice chairman of the Women's Forum and participates in the Association for Women Lawyers of Greater Kansas City. Said Michael J. Royle, Bryan Cave: "Despite her heavy professional responsibilities, Beth has consistently and tirelessly served in several volunteer leadership capacities and made a positive difference in our metropolitan area."
Beth first got involved with the Children's Center for the Visually Impaired as a classroom volunteer when she was in high school at St. Teresa's Academy. After college, she continued her involvement and joined the Friends of CCVI. Beth was the co-chairman for the Children's Center for the Visually Impaired's Trolley Run from 2014 to 2016. She is on the CCVI board of directors and executive committee, was president of the 20/20 Club, is a parent group volunteer, and is on the Food Fight committee. "She is the consummate team player," said Nicola R. Heskett, CCVI. "I very much appreciate how difficult it can be to devote substantial amounts of time to community service while still balancing a demanding legal career. Beth does so with grace and a spirit of warmth, energy and generosity. In her years as Trolley Run co-chairman, she has demonstrated great qualities of leadership, perserverance, organization, commitment, and resolve."
According to Nicola, Beth continues to volunteer at many of CCVI's special events, promoting awareness for the school and introducing CCVI to her friends, colleagues and family. Two summers ago, she organized a tour of her law firm's summer associates to visit CCVI and learn about the organization. 
As a graduate of the University of Missouri – Columbia, Beth remains involved with her alma mater. She serves on the executive committee for the Griffiths Leadership Society for Women, vice chairman for Mizzou Women Give and is a member of the Alumni Association, Kansas City Chapter and the Tiger Club of Kansas City. She also is a member of Delta Gamma sorority and is a board member of the Greater Kansas City alumnae chapter. Beth was the recipient of the Cream Rose Award, presented to alumnae who deserve special recognition for their interest in sorority business and community affairs. She also is the DG liaison for Friends of CCVI. "Beth is literally not afraid to get her hands dirty," said Nicola. "The Delta Gamma alumnae chapter volunteers each spring in the CCVI classrooms, and they help the students pot flowers for their moms as a special Mother's Day gift."
Said Christopher J. Fisher, Bryan Cave: "Beth walks the walk. She is as committed to her work with the Children's Center for the Visually Impaired as she is to her work for clients. The same can be said for her continuing involvement at the University of Missouri. That is a gutsy and bold position for a young associate to take in the highly competitive atmosphere of a big law firm."
After Beth graduated from St. Teresa's Academy in 2002, she never forgot her high school. "She has always been an active member of our alumnae association," said Nan Bone, St. Teresa's Academy. At a very young, professional age, Beth knew how important it was to support the mission of her high school. She used her time and talent to help the academy." Beth is a member of the Women's Circle of Giving at St. Teresa's, which believes in the positive effects that women's education has on society. Members pool their contributions to support financial aid for students and to offer grants to teachers for innovative classroom ideas. 
She also is a part of STA's e-mentoring program, which connects professionals and high school juniors, helping students make critical decisions about college. "To have someone like Beth provide career advice, support and guidance is so helpful to our students and their parents," said Nan. In addition, Beth has participated in the National MS Society's Bike MS Kansas City in 2014 and 2015 and is involved with The Nelson-Atkins Museum of Art's Young Friends of Art. 
While Beth prefers to stay out of the spotlight, she is very humbled to be a Rising Star, Class of 2016. "I am grateful for the opportunity to feature the Children's Center for the Visually Impaired and St. Teresa's Academy in the pages of The Independent. I have been the chairman of the Trolley Run, CCVI's largest fundraiser, for the past three years, and I am so appreciative of the support we continue to receive from the residents of Our Town."

Photo Credit: Tom Styrkowicz
KidsTLC hosted Benefit23, a dreamy evening filled with pajamas and a fun celebration (sounds wonderful!) led by Chairmen Sarah and Ryan Owings. With delightful cocktails from J. Rieger & Co.,…
Teresa Walsh hosted the 11th annual occasion of The Gathering, a benefit for Catholic Charities Foundation of Northeast Kansas and the New Roots program. Missy Kuklenski served as the chairman.…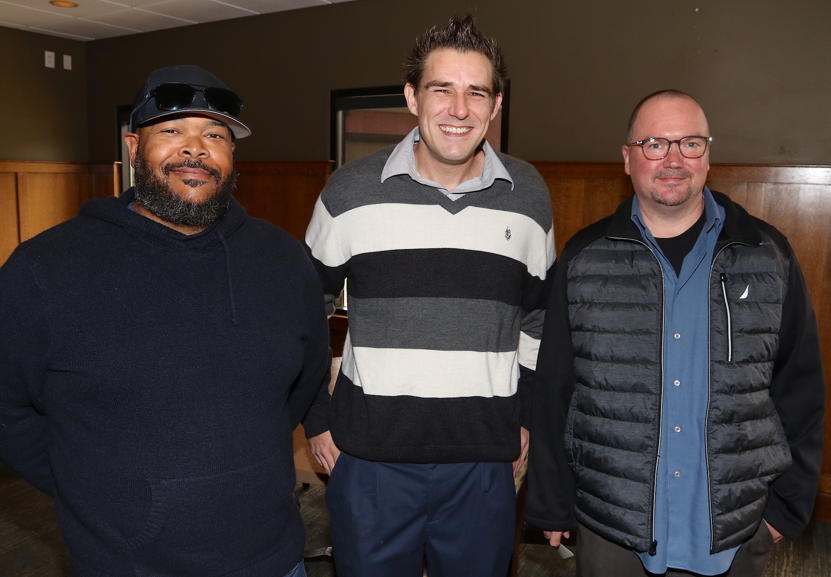 Being fitted for formalwear before the Community Ball and Cotillion on December 2nd should be fun, so the Junior League of Wyandotte and Johnson Counties hosted a Meet and Greet/Icebreaker…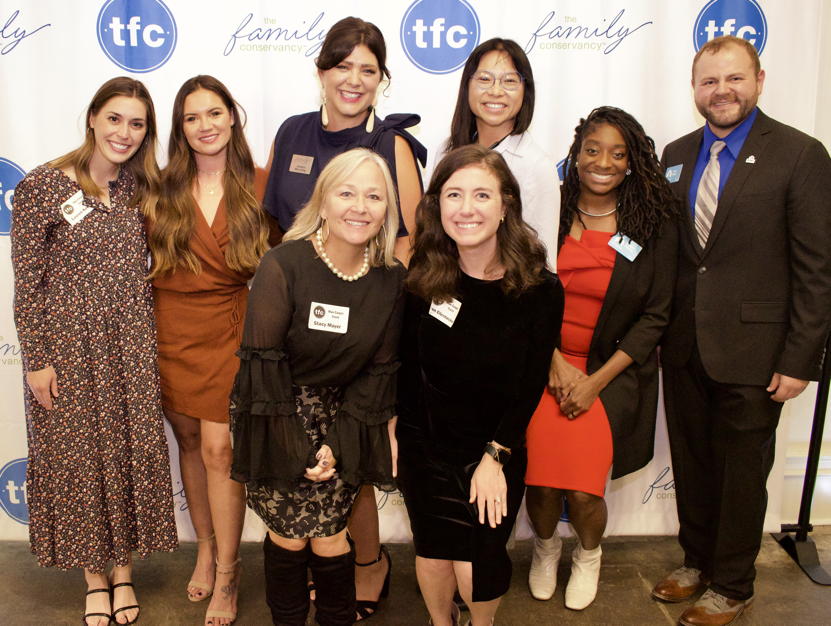 The Family Conservancy's Blue Carpet Event was held on October 13th at The Abbott. Partygoers enjoyed cocktails, dinner, live music, a wine pull, and silent and live auctions. Sly James…