2017 Class of Rising Stars – Dolly Wood
Dolly Wood is an occupational therapist at The University of Kansas Hospital and is a member of the 2017 Class of Rising Stars. Said Rachel Sexton, VPR Creative Group: "I met Dolly when I was a first-year active member of The Junior League of Kansas City, Missouri, and she was my committee chairman, leading us on a year-long project for the Brain Injury Association. I solely credit Dolly for helping me develop such a genuine love of volunteering that I would one day be president of JLKCMO, actively seeking out other ways to help the community and feeling that my busy life would be absolutely empty without philanthropy."
Dolly currently serves on the boards of Big Brothers Big Sisters of Greater Kansas City, the Children's Center for the Visually Impaired (CCVI), and the advisory board for the Occupational Therapy Assistant Program at MCC. She has previously served on the boards of Head Start of Shawnee Mission and JLKCMO, which honored her with its prestigious Community Service Award.
In addition, Dolly has been the co-chairman of the Gather and Grow dinners for BoysGrow, a committee member for the Kansas Occupational Therapy Association's Annual Conference, committee member for the March of Dime's Signature Chefs Auction, co-chairman for CCVI's Food Fight and Trolley Run, and a committee member for Kids Night Out for the Boys & Girls Clubs of Greater Kansas City. 
Dolly is one of the first people to get into the trenches for an important cause, whether it's securing food for the inaugural Rock the Ribbon concert in 2015 benefiting Susan G. Komen, setting up tables for the Kemper Gala or turning Hale Arena into a cowgirls' paradise for the American Cancer Society. She also volunteers for Ronald McDonald House Charities of Kansas City, Jackson County CASA and Habitat for Humanity.
Added Rachel Sexton: "It's surely no surprise that the leadership, creativity, enthusiasm, and genuine caring that Dolly brings to her volunteer projects also benefit her colleagues at The University of Kansas Hospital, where she has worked 16 years." Dolly started and facilitates the hospital's Traumatic Brain Injury Support Group and has been a four-time recipient of the hospital's Award of Excellence in Rehabilitation Services. 
Dolly was nominated as a Big Brothers Big Sisters "Most Wanted" honoree in 2010. She initially resisted the idea of having the spotlight on her until she learned that it was a great opportunity to raise funds for the organization. She jumped into the project, pounding the pavement to put together an auction package that included air travel and a hotel in New Orleans and the once-in-a-lifetime experience for one lucky bidder to participate in the Mardi Gras. That night her package brought in the highest bid for BBBS. Dolly ultimately became a Big Sister and has continued to volunteer for the Rooftop Crawl as well as many other events. "I think the most impressive thing about Dolly is how fun she makes it all look," said Rachel. "She never lets you know how hard she works, but the success of everything she touches is proof of the tireless work she does for our community."
Said Tiffany Bruce, BBBSKC: "Dolly is a great connector for BBBS. She is always willing to incorporate her network to help the agency with event help and fundraising. She's very philanthropic, helping many organizations throughout Kansas City." Added Erica Ostroski, BBBSKC: "Dolly is the type of volunteer that every non profit is searching for. She has found so many different ways to utilize her time, talents and contacts to give back and support our mission." Dolly has made a large impact on our organization, and I personally appreciate her dedication to our special events. Everything that Dolly does, she does with heart, and we feel so lucky to have had her on our team for so many years."
According to Amy Haynes, American Cancer Society; Dolly has been part of the Midwestern Cattle Baron's Ball for many years, serving on the food and beverage committee. "Last year, she was instrumental in planning an amazing Patrons' Party at the exquisite home of Ann and Gary Fish with scrumptious food from Charisse and dessert from Avenues Bistro," said Amy. "With her generosity and passion for our cause, she always helps make the Midwestern Cattle Baron's Ball a night to remember."
Besides feeling like a local rock star, Dolly is honored to be nominated and chosen as a 2017 Rising Star. (She also loves her portrait by talented local photographer Tom Styrkowicz.)  "Having my family at the awards ceremony to cheer me on was perfect. I also loved seeing all the not-for-profit organizations that I have worked with in the same room. The 2017 Class has set up a happy hour to meet and get to know each other better. So in addition I will have new friends!"
Also featured in the April 1, 2017 issue of The Independent
By: Ann Slegman
Photo Credit: Tom Styrkowicz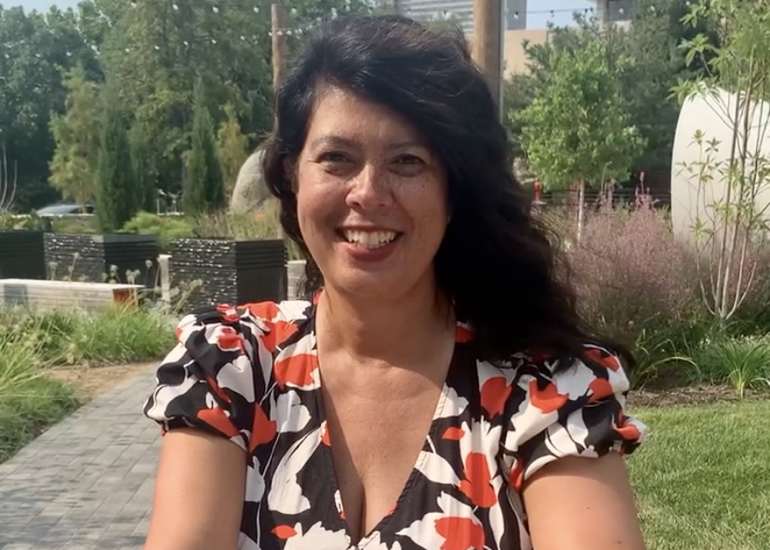 Donna Jacobson has devoted the last 13 years to volunteering for Ronald McDonald House Charities of Kansas City. With her background in social work, she gravitated towards helping the families…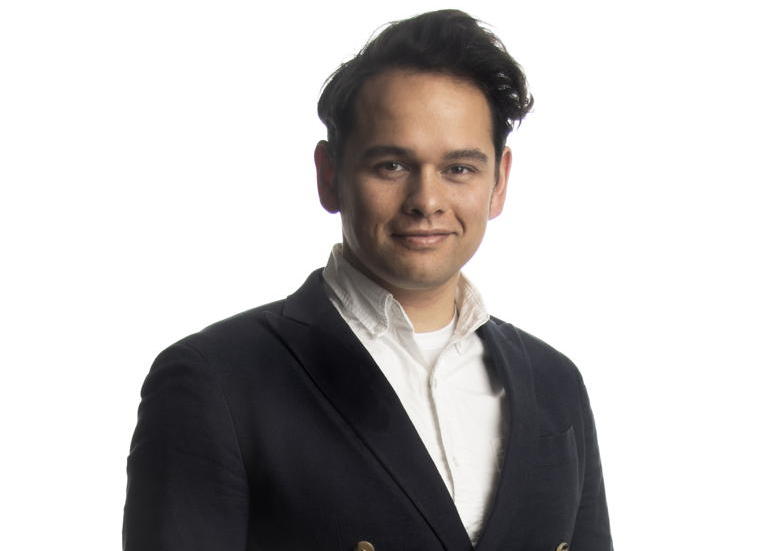 Keith Stanfield is a multi-faceted leader with a passion for engaging with his community and providing opportunities for others to experience the power of music. This talented, accomplished, and classically…
Mary Jane Young Barnes (Mrs. Bryant Page Barnes) is serving as the honorary chairman of the 2022 Jewel Ball. She was the chairman of the 1995 Jewel Ball, following in…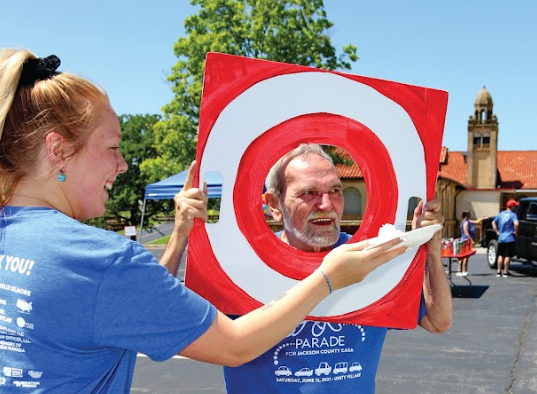 Steve Denny is a wonderful volunteer for Jackson County CASA. He visits the children and is a great resource for many older youth. Steve also helps with and attends the…