2017 Directors of Philanthropy
In the Directors of Philanthropy issue, The Independent celebrates the remarkable people in Our Town who donate so much of their time and talents to charitable organizations. They make Kansas City a better place to live.
---
National Christian Foundation Heartland
 To mobilize resources by inspiring biblical generosity.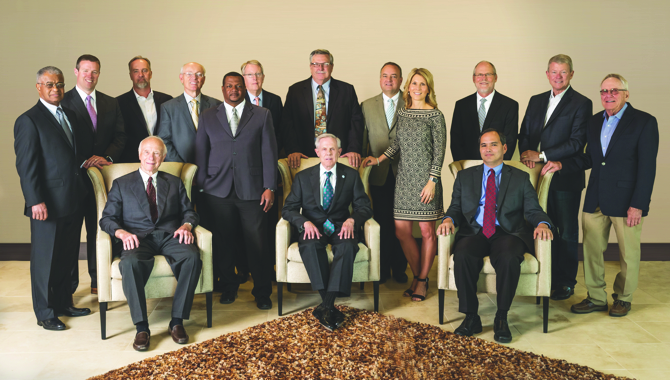 Board Members: (Seated) Frank Brown, Gary Nagel, board chairman; and Bill High (standing) Emmitt Mitchell, Mark Hammett, Mark Smith, Jim Wright, Greg Ealey, Larry Stone, Gary Venable, Mark Bainbridge, Kari Lipscomb, Glen Posladek, Ron Baldwin, and Bob Hodgdon
---
High Aspirations 
To raise African American males' aspirations by initiating innovative ways to improve their lives socially, emotionally, academically, and spiritually. Their vision is to be the recognized resource in the Kansas City urban core for developing personal and life-skills in African-American young men to enable them to live socially productive lives.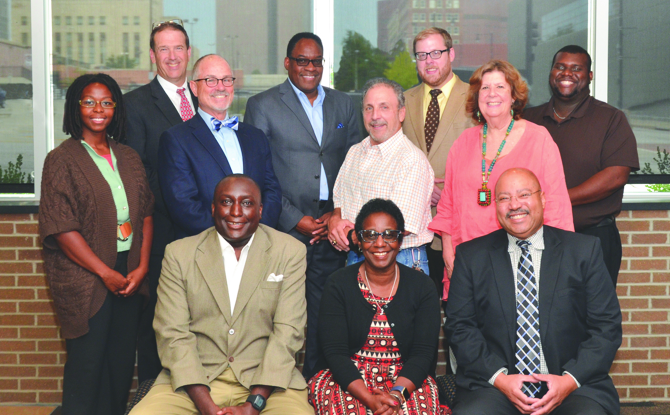 Board Members: (Front row) Henry Wash, president and founder; Jeanette Countee and Dr. Lester Blue (middle row) Quoleshna Elbert, High Aspirations; Bill Dunn, Jr., vice chairman; David Gershon and Gayle Krigel, advocacy board members (back row) Robert Sniezek, Damon Bryant, board chairman; Zachary Thompson and Carl Stafford, High Aspirations (out of camera range) Stan Stark, treasurer; Anita Maltbia and Erica Stone
---
ReStart, Inc. 
To provide housing and services to homeless youth, families, men, and women to end homelessness in our community.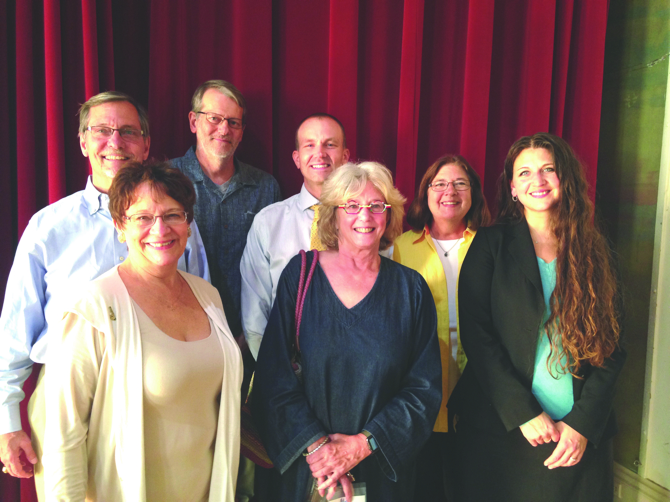 Board Members: (Front row) Evie Craig, reStart; Rosemary Polk and Leslie Sims, board chairman (back row) Barry Rogers, Mike Cochran, Jeff Turner, and Sue Fahey (out of camera range) Mark Basola, Dr. Patricia Caruthers, Thalia Cherry, Stephanie Isaacson, Debra Johnson, Liz Lucas, Susan Schaefer, Paige Strack, and Linda Word
---
The Nelson-Atkins Museum of Art 
To welcome and provide free admission to all and deliver unparalleled opportunities to enjoy, appreciate and understand the finest visual arts and the varied cultures they represent – on our campus, online and throughout Kansas City.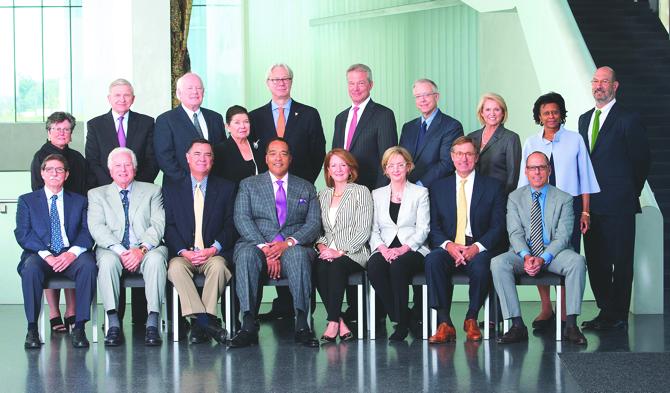 Board Members: (Seated) Charles S. Sosland, Robert Bernstein, Kent Sunderland, Maurice Watson, Elizabeth Bloch Uhlmann, Evelyn Craft Belger, Richard C. Green, Jr., chairman elect; and Bill Gautreaux (standing) Susan McGreevy, William B. Taylor, Paul DeBruce, treasurer; Shirley Bush Helzberg, chairman; Julián Zugazagoitia, The Nelson-Atkins Museum of Art; William M. Lyons, Don Hall, Jr., Mary Atterbury, Sandra A.J. Lawrence, and Neil D. Karbank, secretary (out of camera range) G. Kenneth Baum, Grant Burcham, Greg Maday, and Ramón Murguía
---
Ad Hoc Group Against Crime
 To be a meaningful community resource that, through crisis intervention and prevention, supports the individuals and their families who are adversely affected by criminal behavior.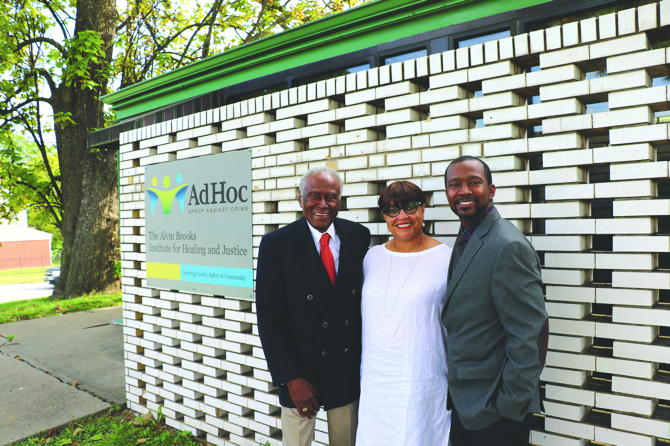 Board Members: Alvin Brooks, president emeritus; Michelle Word, board chairman; and Damon Daniel, president (out of camera range) Alexander Edelman, Brad Poos, Carnez Williams, Dr. Eleanor Lisbon, Gayle Krigel, Sarah Starnes, Theresa Byrd, and Tyrone Garner
---
Take Flight KC 
To provide children and adults with physical and mental disabilities opportunities to experience cultural and community activities.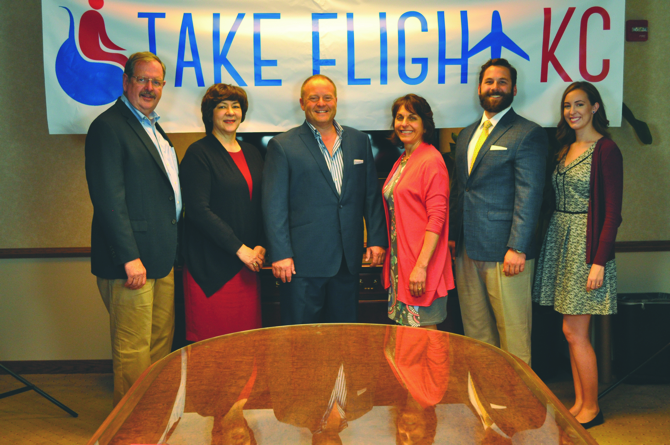 Board Members: Ed Lipowicz, Vice-President Mary Leonida, President Austen Plain, Rita D'Agostino, Chris Rhoades, and Project Manager Hannah Bray (out of camera range) Treasurer Keith Asel
---
Great Plains SPCA
 To drive change in our community through innovative programs that promote adoption, outreach, veterinary care, and a better life for pets and the people who love them.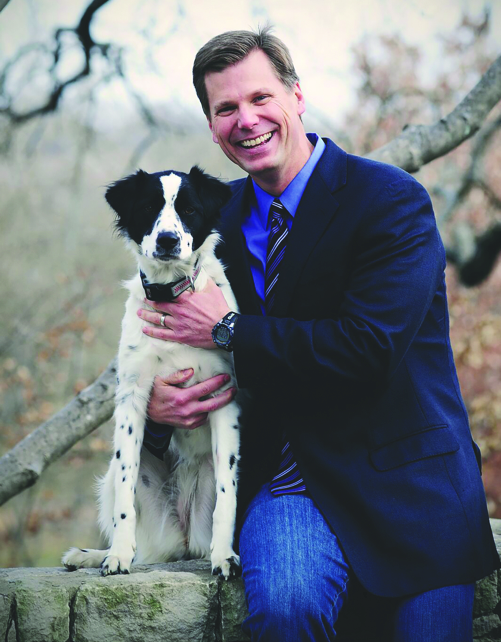 Board Chairman Chuck Laue posed with his dog, Charlie. (out of camera range) Patti Glass, vice chairman; Tom Rensenhouse, Dan Thompson, Jami Pryor, and Pam Scott
---
Kemper Museum of Contemporary Art
 To enrich lives through the experience of contemporary art. Kemper Museum of Contemporary Art exhibits, collects and educates in a free and welcoming environment.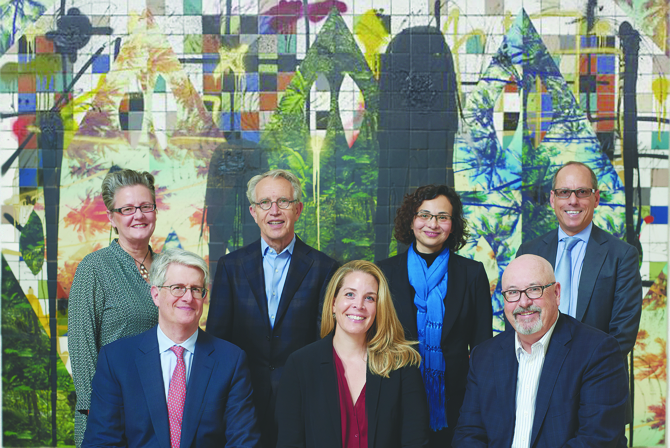 Board Members: (Seated) L. Joshua Sosland, Mary Kemper Wolf and Clyde Wendel (standing) Karen Holland, Dennis Rilinger, Consuelo Cruz, and Bill Gautreaux (out of camera range) Tom Holcom, Sandy Kemper, Bebe Hunt, Mariner Kemper, and Lindsay Major
---
KC Scholars
 To increase postsecondary education attainment in the greater Kansas City area by providing the means, through scholarships, financial incentives to promote college savings and support services, for low and modest-income students and adults.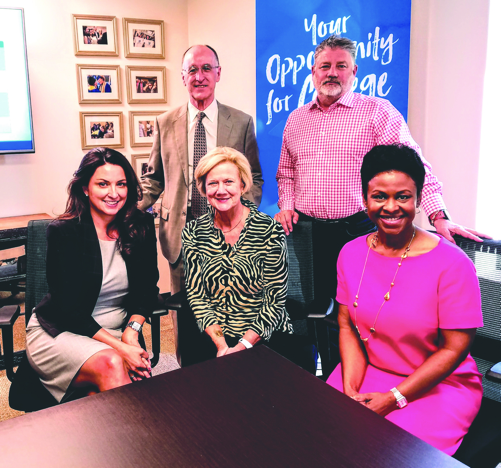 Board Members: (Seated) Michelle Kay, Jan Kreamer and Tammy Edwards (standing) David Warm and Terry Bassham
---
Heartland Therapeutic Riding
 To serve children and adults with disabilities and to improve quality of life through equine-assisted activities and therapies. We are committed to changing lives, one ride at a time.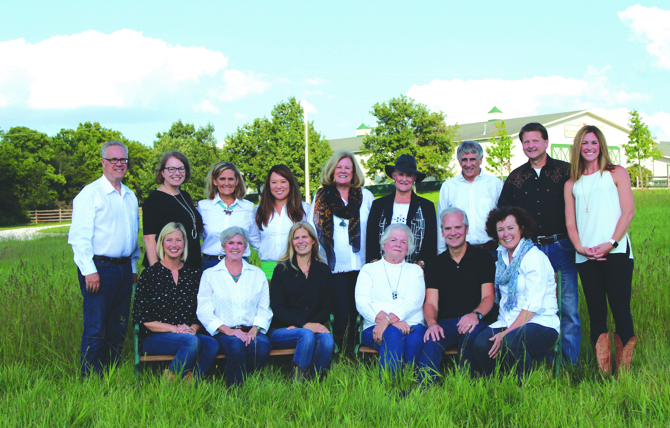 Board Members: (Seated) Courtney Fahey, Vicki Messbarger, Amanda Strom, Sandy Rose, Skip Peavey, and Pam Cowan (standing) Greg Lee, executive director; Kandi LaMar, Denise Farris, Katie Loomis, board chairman; Melissa Sher, Vinita Canright, Stan Woodworth, Parrish Lucas, and Betsy Lindsey, director of development (out of camera range) Dana Benjamin, Austin Berke, Eric and Kelly Carlson, Rob Holland, and Joni Roeseler
---
The Children's Place 
To nurture and promote the healthy development of young children who have survived abuse, neglect and trauma by providing specialized services and family support within a safe and caring environment.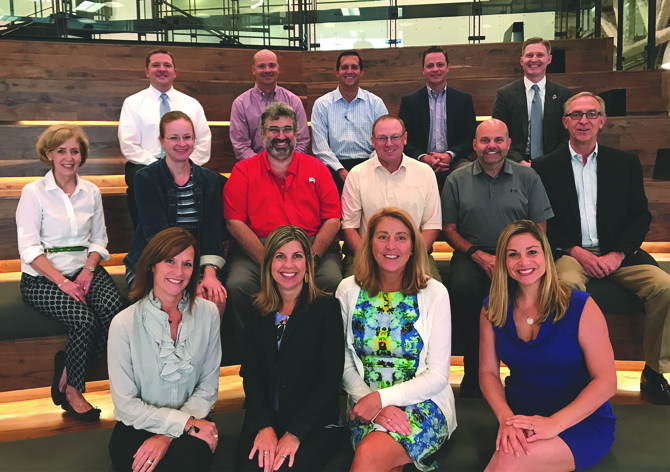 Board Members: (Front row) Amanda Lambright, The Angel Board; Gretchen Fitzgerald, Ann Tinsman and Kalinda Calkins (middle row) Melanie Griffey, Dr. Christy Kleinsorge, Dr. Vincent Barone, Paul Schieber, Harry Campbell, and Jacob Bayer, board chairman (back row) Aaron Siders, Chad Rock, Adam Zieren, Matt Benge, and Scott Hall (out of camera range) Ann Anthony, DeAnna Dresel, Katie Erwin, Angela Fera, Gretchen FitzGerald, Celeste Greenlee, Nora Lockton, Josephine Njoroge, Chris Rhoades, Jovanna Rohs, Stacey Saladin, Meyer Sosland, Dan C. Staker, Richard Wetzel, and Mary Widmer
---
Jackson County CASA
 To be a child's voice in court. To recruit, train and support lay volunteers who act as advocates on behalf of the best interests of abused and neglected children.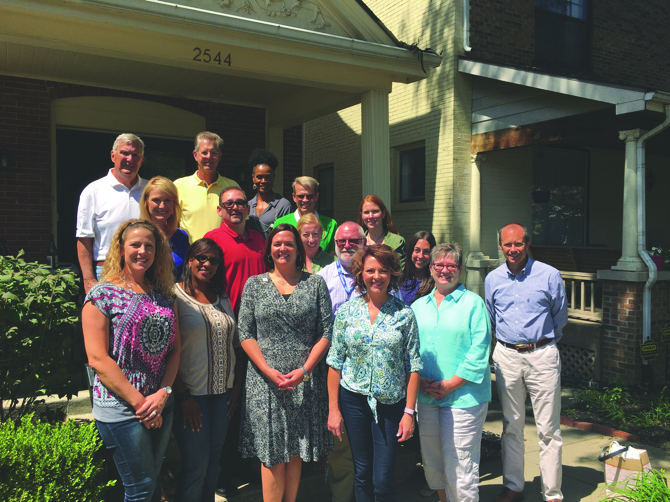 Board Members: (Front row) Angie Kuhlman Proctor, Collin Thomas, board president; Angie Blumel, Jackson County CASA; Rebecca David, Kansas State Representative Joy Koesten and Don Kirkpatrick (middle row) Jacque Hansen, Mike Macias, Kelly McCambridge, the Honorable John Torrence, and Taylor Miller (back row) Gary Bussing, John Newsam, Vanessa Sims, Luke McGlynn, and Monica Tiffany (out of camera range) Greg Adams, Zach Bickel, Jon Gray, Dr. John Lantos, Mira Mdivani, Andy Schuerman, Bert Seefeldt, J. D. Stephney, Heather Townsend-McCann, and John Vaglio
---
TNC Community 
To be the region's foremost provider of high quality services to persons with developmental disabilities by providing consumers the opportunity to achieve their goals in a safe and healthy environment.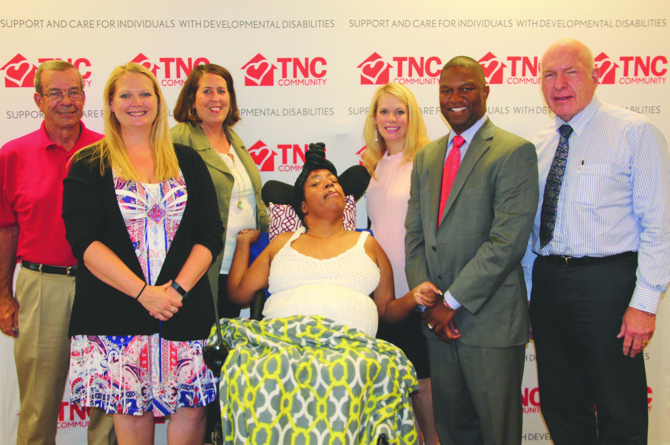 Board Members: (Front row) Amanda Kumma-Reeves, Latina Shelby, James Landrum, executive director; and Doug Hall, board chairman (back row) Jerry Cornell, vice chairman; Dana Chatlin and Tonya Simmons, secretary (out of camera range) Curtis Elliott, Ruth Frey, Billy Wilkinson, and Paul Heacock
---
Nonprofit Connect 
To link the nonprofit community in Kansas City to education, resources and networking so organizations can more effectively achieve their mission.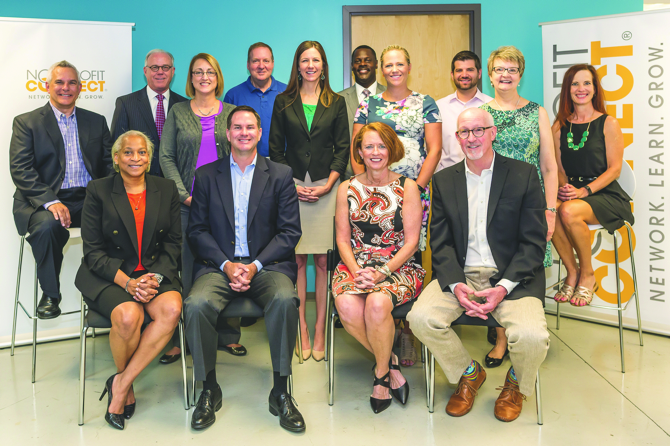 Board Members: (Front row) Valerie Nicholson-Watson, vice president; Colby Jones, treasurer; Barbara Head, secretary; and Bruce Scott (back row) Ray Wetzel, Louis Gregory, Jennifer Ingraham, Jeffrey Byrne, Tondeé Lutterman, president; Clifton Campbell, Macaela Stephenson, Drew Elliott, Janeé Hanzlick, and Sheri Johnson (out of camera range) Andrea Allison-Putman, Charlotte Barksdale, Laura Berger, and Jami Shipman
---
Giving the Basics
The community hub for individuals and businesses to donate hygiene products and financial resources, for the purchase of human dignity products, which are then distributed effectively to local organizations of need. In turn these donations are then given directly to families and individuals in need.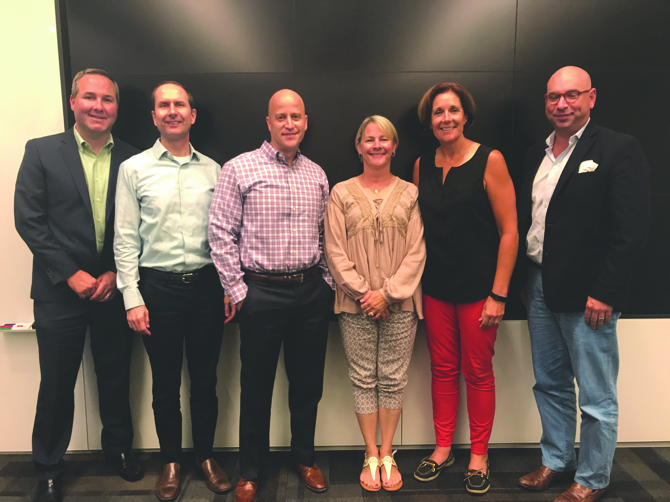 Board Members: Scott Filmore, Heath Hoobing, Brian Leitner, Teresa Hamilton, Anna Marie Vogel, and Peter Hardy (out of camera range) Ron Edelman, Nick Warren, Kim Newton, Sean Wheeler, and Jana Meyers
---
Ability KC
 To build brighter futures for children and adults with disabilities by providing comprehensive educational, vocational and therapeutic services.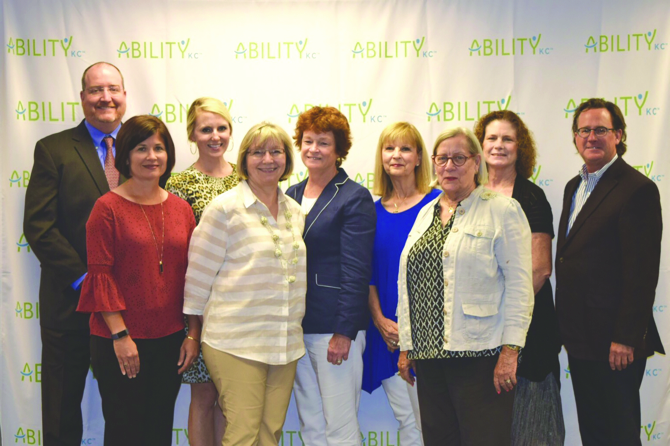 Board Members: (Front row) Sara Gude, Theresa Levings and Jean Kiene (back row) Michael Pateidl, Liz Hawks, Jeanne Sosland, Bonnie Pearson, Connie Kamps, and David Hunt, board chairman (out of camera range) Robert Aschentrop, Sarah Bloss, vice chairman; Tom Cranshaw, Margaret Fitzgerald, George Guastello, Dr. Sarah Nyp, Kristen Page, Dr. George Parkins, and Beth Whalen
---
SAFEHOME
 To break the cycle of domestic violence and partner abuse for victims and their children by providing shelter, advocacy, counseling, and prevention education in our community.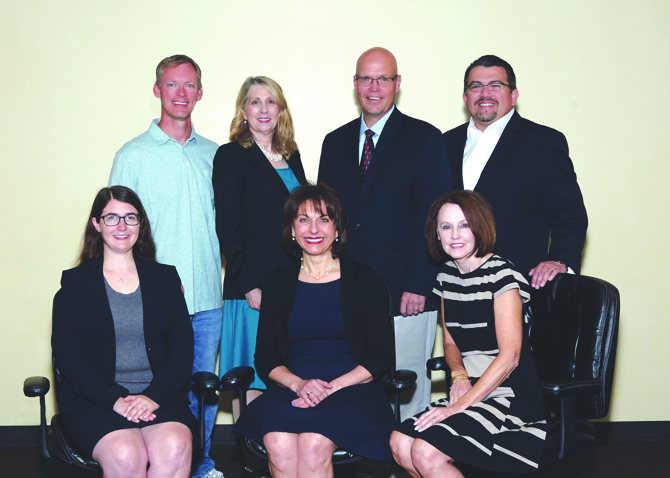 Board Members: (Seated) Solana P. Flora, Rita D'Agostino and Marcie Artman (standing) Chris Chaney, Linda Kaufman Gollub, Thomas Hongslo, and Paco Diaz (out of camera range) Dr. Jay Lehnertz and Katherine Howell
---
First Call
 To reduce the impact of alcohol, drugs and addiction by providing quality resources to individuals, families and the community.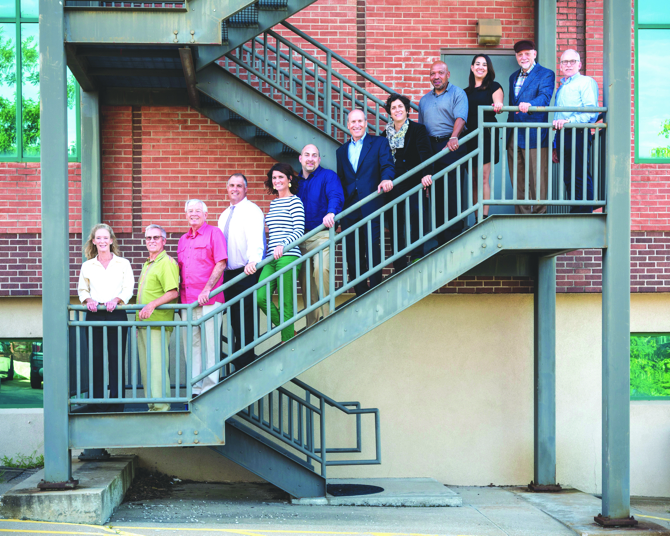 Board Members: Susan Whitmore, Hugh O'Donnell, Ralph A. Switzer, Jr., George Lopez, Trisha Hokanson, Kurt Hadermann, Tony Vannicola, Nicole Esquibel, Vernon Lee, Jr., Tashina Ramirez, Richard D. Rhyne, and Dee Pack (out of camera range) Dr. Jeffrey Cameron, Molly Hermreck, Jeffrey Kuntz, Lena Price, Chris Rosburg, and Ben Schloegel 
---
Kansas City Art Institute
 To prepare gifted students to transform the world creatively through art and design.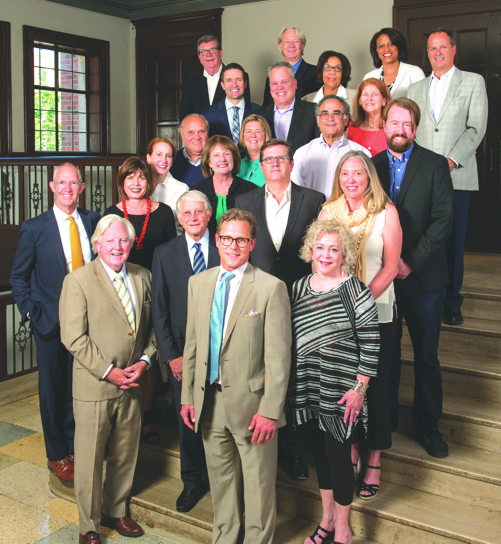 Board Members: (First row) Tony Jones and Joshua C. Rowland (second row) Pat McCown, Kristin Goodman, Herb Kohn, and Cathy Thompson Brents (third row) Susan Siedler Nerman, Pam Woodard, Mark J. Spencer, and Megan Wyeth (fourth row) George Terbovich, Faye Davis, Howard Harris, and Jonah Criswell (fifth row) Thomas R. Dowling, Frank Uryasz, Nancy Lee Kemper, and Jay Tomlinson (sixth row) Daniel F. Musser, Julián Zugazagoitia, Kathy Walter-Mack, and Tracy McFerrin (out of camera range) Hugh Andrews, Robert Bernstein, R. Philip Bixby, Allan S. Gray II, Brad Kroh, and Tracie Tempel
---
Junior League of Kansas City, MO
 To promote voluntarism, develop the potential of women and improve communities through the effective action and leadership of trained volunteers. Its purpose is exclusively educational and charitable.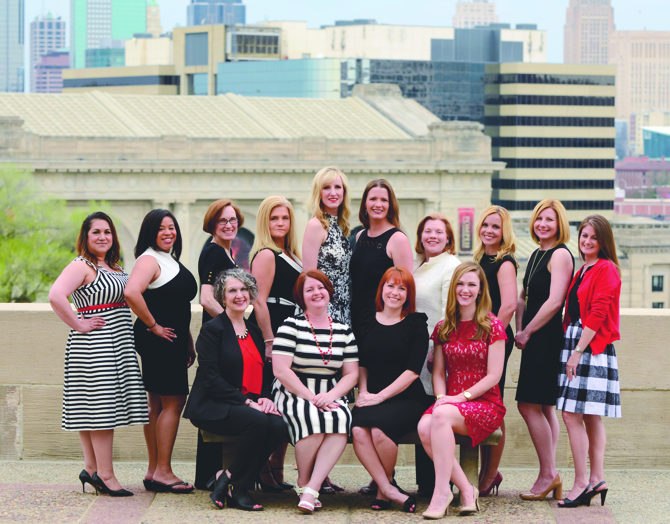 Board Members: (Seated) Celeste Greenlee, executive director; Jen Johnson, president; Katherine Fowler, president-elect; and Erin Lambert, director of membership (standing) Alma Azuara, Jen Graves, Margaret Latshaw, Brandi Thomas, Jana Larsen, Colleen Goldblatt, Kimberlee Ried, Heidi Hedges, Katie Minnis, and Christy LaHood (out of camera range) Katie Werner and Karen Crnkovich Photo Credit: Andrea Nigh Photography
---
Johnson County Young Matrons
 To promote a positive future for members of our community through volunteerism, financial support and education.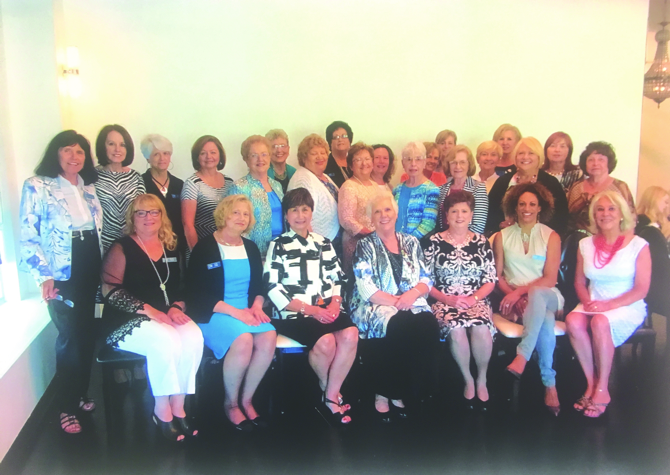 Board Members: (Seated) Kathy Hood, Paula Drake, Ophelia Behee, Martha Wofford, Margie Harden, Leslie Osmond, and Linda Olsen (middle row) Eileen Fitzpatrick, Marcie Artman, Linda Wilhelm, Marci Forbach, Sherry Hutchison, Doris Yantis, Suzanne Sedgwick, Shay Ashley, Linda Wright, Winky Bergeson, and Pat Herrin (back row) Nancy Nash, Deb Scott, Mary Ann Cappo, Sheryl Anderson, Kelli Schwartz, Judy Ransom, Revelyn Alpaugh, and Margie Ray (out of camera range) Cheryl Gettinger, Teri Orr, Trish Mack, and Judy Tremblay
---
Center for Practical Bioethics 
To raise and respond to ethical issues in health and healthcare.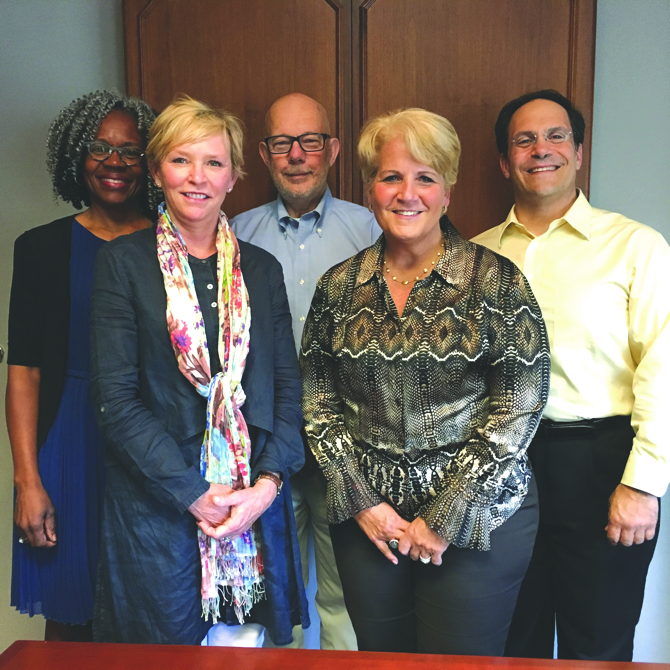 Board Members: Dr. Sandra Stites, Liza Townsend, Dr. John Yeast, Eva Karp, and Dr. Darrin D-Agostino (out of camera range) Dr. Abiodun Akinwuntan, Drew Billingsley, Mary Beth Blake, Nancy Cohn, Dr. Sukumar Ethirajan, Dr. Jane Lombard, Dr. Karen Miller, Jan Murray, Dr. Stephen Salanski, Edward Stevens, and Peter Wilkinson
Also featured in the September 30, 2017 issue of The Independent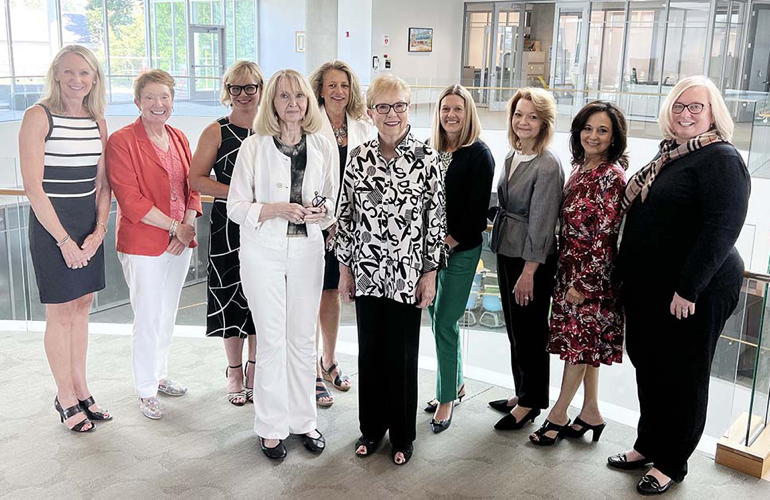 The Central Exchange was founded in 1980 by Marjorie Powell Allen and Beth Smith. The 160 founding members included Kay Barnes, Anita Butler, Joan Dillon, Adele Hall, Mamie Hughes, Dorothy…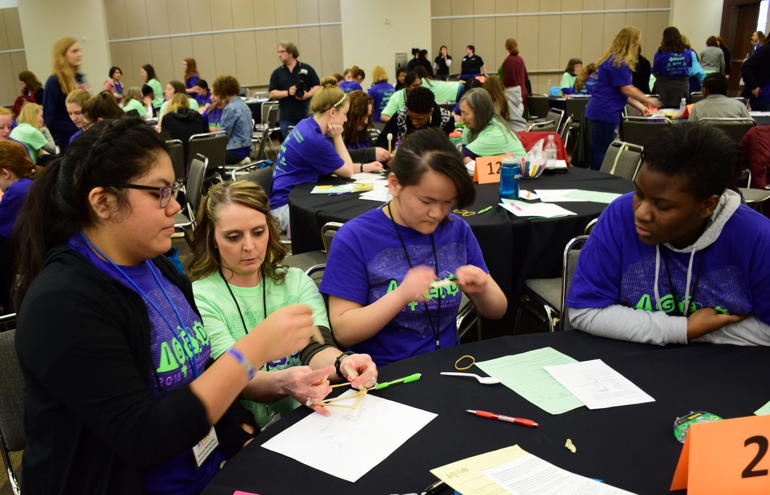 The Society of Women Engineers (SWE) was founded in 1950. The Kansas City chapter, which was created in 1982, currently has more than 150 members. The organization's focus is on…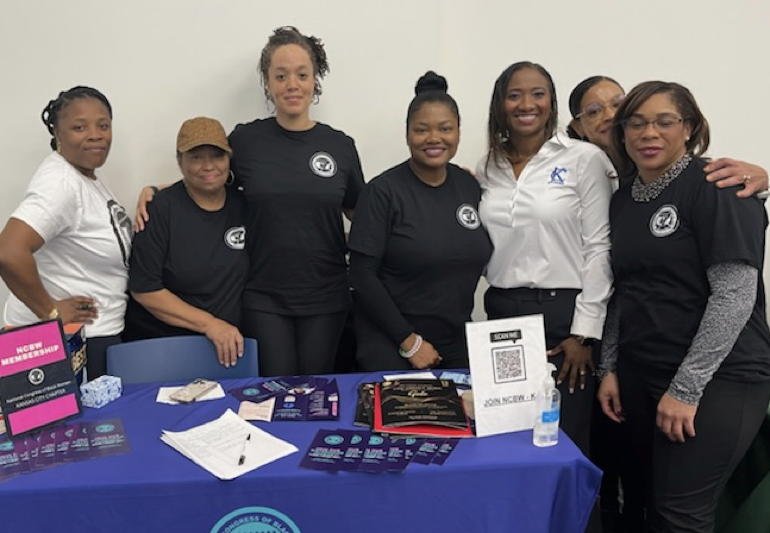 Sylvya Stevenson founded the National Congress of Black Women–Kansas City Chapter in 2013; it is an affiliate of the National Congress of Black Women, which was founded by the late…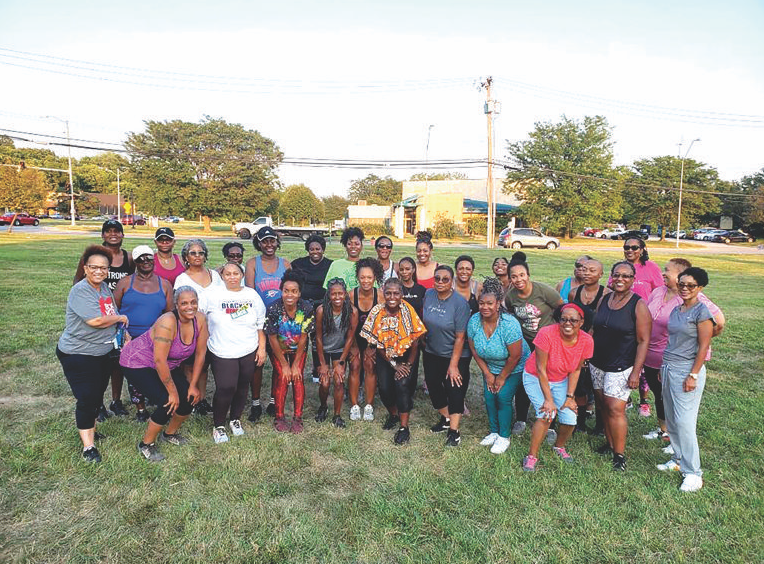 Terri E. Barnes founded The Nia Project Kansas City in 2020. The organization works to support projects that enable Black women and girls to build confidence and increase their opportunities…