ANATOMY OF A CANCELLATION: Operatic duo saves the day for Harriman-Jewell Series when choir's tour collapses
By Paul Horsley
One of the marks of a great arts presenter is the ability to jump into the breach at a moment's notice when crises arise. The Harriman-Jewell Series' had originally announced that a highlight of its current season was to be a visit by the Nelson Mandela Metropolitan University Choir, a group of South African students that performs an eclectic mix of African and Western music.
But in the Fall of 2016, turbulent protests over tuition hikes caused the University (based in Port Elizabeth near Cape Town) to be shut down entirely, and partly in solidarity with the college community the choir was forced to cancel its tour.
Clark Morris, whom the late Richard Harriman had groomed for decades to succeed him as the Series' director (upon Richard's death in 2010 he became both executive and artistic director), knew a lot about cancellations, and he sprang into action.
"Our initial search was to see if we could find another South African choir that will fill the same sort of void, and if possible on the same date," Clark said. "We were late in the game for finding a date in a local concert hall that works, and also something that works with our schedule so that we don't already have a concert schedule over top of that. So it's a complicated proposition."
Cancellations are complicated enough in this business that presenters have developed a wide array of approaches to the question of when you pay an artist. It depends on the artist and his or her management company, Clark said, but also on the trust that a presenter such as the Harriman series has built with artists through the years.
"We're been in the business for so long that we are not required to put down deposits. We also typically have tried to avoid paying the fee until after the performance." Occasionally artists make it into town but then get sick before they are able to perform. Thus it's often safest to wait and make the payment at the conclusion of the concert, he said with a laugh. (Most artists simply have the payment mailed to their managers the next day.)
In the case of the Mandela choir, it was too late to book an appropriate alternative, so the search widened. "Not being able to find a choir, we looked for something that could at least represent cultural diversity," Clark said. "And we also always have things in the back of our 'artistic-planning minds' that we're wanting to do."
These two concerns converged perfectly, and on April 6th the Series will present two of the world's most exciting opera singers, in a duo recital. Tenor Lawrence Brownlee, who made his Series debut in 2009, and bass-baritone Eric Owens (in his local debut) will perform arias, duets and spirituals in what is bound to be one of the most exciting vocal events in recent KC history.
"We've wanted to present Eric Owens for some time," Clark said. "And we've also been hoping to bring Lawrence Brownlee back." (See our advance story in advance of Lawrence's previous appearance, which appears on the Independent online archive here.) Lawrence was a sort of maverick during his younger years: Early in his career he spoke of the difficulties African-American tenors have traditionally faced as "leading men" in operas, far more so than baritones: Older audiences found it easier to accept black singers in paternal or indeed villainous roles (sung by baritones and basses) than as romantic heroes.
Nevertheless beginning in the 1960s a handful of tenors began to pry things loose from the grip of operatic convention (among them George Shirley and Kansas City's own Vinson Cole, who is now Director of the Lyric Opera of KC's Resident Artists Program and Professor of Voice at the UMKC Conservatory of Music and Dance), and today Lawrence is hailed as one of the world's leading bel canto tenors of our time.
His voice is a joy to hear. "With his sweet tone, fastidious pitch, and poetic phrasing," wrote Alex Ross in The New Yorker, "Brownlee made familiar fare sound intriguingly fresh, banishing, for a moment, the ghosts of Caruso and Pavarotti." In 2014 Lawrence created a sensation in Daniel Schnyder's opera Yardbird, in which the tenor sang the role of Charlie Parker. "The man of the hour was Brownlee," wrote The Philadelphia Inquirer, "telling the spiritual story through his art-song vibrato and easy diction."
For his part, Eric has become, quite simply, one of the megastars of the opera world, and this season he has been featured prominently in several of the Metropolitan Opera's Live in HD broadcasts: most stunningly as Orest in Strauss' Elektra and as the troubadour Jaufré Rudel in Kaija Saariaho's magical L'Amour de Loin. (Eric also appears in the Met HD broadcast of Mozart's Idomeneo, in cinemas on March 25th.)
"The earthy, weighty qualities of his voice convey the troubadour's world-weary sadness," wrote The New York Times of Eric's appearance as Rudel. "Yet, when the character's ruminations take the music into higher lyrical phrases, Mr. Owens sings with poignancy and tenderness."
The duo recital is on April 6th at the Folly Theater. For tickets and information call 816-415-5025 or go to hjseries.org.
The 2017-2018 season that the Series just announced brings an exceptionally rich and rewarding gathering of artists, including some I have been begging them to bring for years (Maxim Vengerov!). See details here.
Photo at top: Tamara Mumford and Eric Owens in Robert Lepage's visually stunning production of L'amour de Loin / Photo by Ken Howard / Metropolitan Opera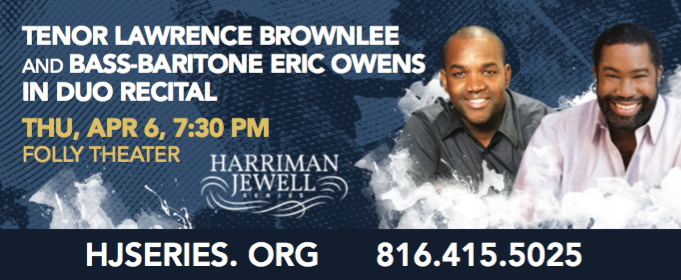 To reach Paul Horsley, performing arts editor, send email to paul@kcindependent.com or find him on Facebook (paul.horsley.501) or Twitter (@phorsleycritic). 
 Vanessa Severo  The actor, writer, choreographer, and director is the daughter of Brazilian immigrants. She has appeared on all the major stages in Kansas City and on quite a few…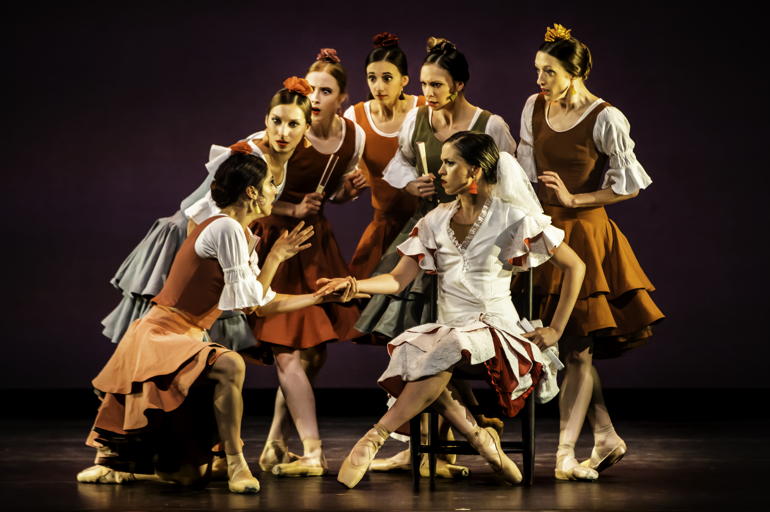 Latin Americans have played a major role in the growth of greater Kansas City for at least two centuries, probably beginning with the founding of Independence, Missouri, in 1821. Yet…
Nearly all of Beau Bledsoe's musical adventures have grown out of a lifelong love of the classical guitar, also known as the "Spanish" guitar. So it made sense that Ensemble…
After more than two decades and four deans, it was beginning to look as if the UMKC Conservatory's dream of a new facility would remain just that: a dream. Until…