Art Scene – Bianca Fields
Bianca Fields has been living and working as an artist in Kansas City for a little more than a year, and she currently has a studio space at the Cherry Pit Collective.
Originally from Cleveland, Ohio, Bianca graduated from the Cleveland Institute of Art College. What brought her to Kansas City was her partner. "We met in art school many years ago. He is a very talented and dedicated product designer," Bianca said.
Her high school teacher, Sarah Curry, who is still a working artist, inspired Bianca to pursue art. "Sarah convinced me to apply to art school. I didn't immediately listen, but as I continued to make work and have solo exhibitions after high school, I decided to leave community college and apply to art school."
When asked about her work and her process, Bianca said that it is "constantly unresolved.  Vulnerable and perhaps even skeptical to the subject. Optimistic but constantly changing." She also considers her paintings very active to look at and to visually encounter. "It does require energy and attentiveness to spend time with. I think they're beautiful in a way that confronts the viewer through several layers of rendering and aggressive mark making."
She also thinks her work is confrontational in the nature of its original inspiration, whether it's childhood cartoon TV shows, narratives, or expressions. "Starting a new piece of work for me means that I am ready to take a particular moment such as a self-deprecating, lighthearted joke through a slow process of examination. It almost feels like my subject has to go through real life pain and suffering by just existing in a painting. That falls into some of the themes that I explore within my work, along with humor, of course!"
Bianca admits to having a fun time creating. "People describe my process as aggressive while I see it more as improvisational. I typically structure my palette as a guttural response that I'm having toward the particular subject. For instance, I use the image of a goose and from there I use colors to almost mimic the palette. I mimic in a way of almost making fun of the palette and doing everything to be stubborn and work against it. Most of my work is built up on multiple paintings being stacked over the other, and it goes through this constant process of revealing and transformation."
Bianca also likes to keep things exciting in her studio. Sometimes she forgets what the paintings looked like underneath and scrapes the paint away to reveal what was once there. "When working on larger scale pieces, this requires me to be more athletic and more physical with my work. When I reach the very end of completing a piece, I will usually scrape all of what's left on the palette and apply it to the painting in one big blob."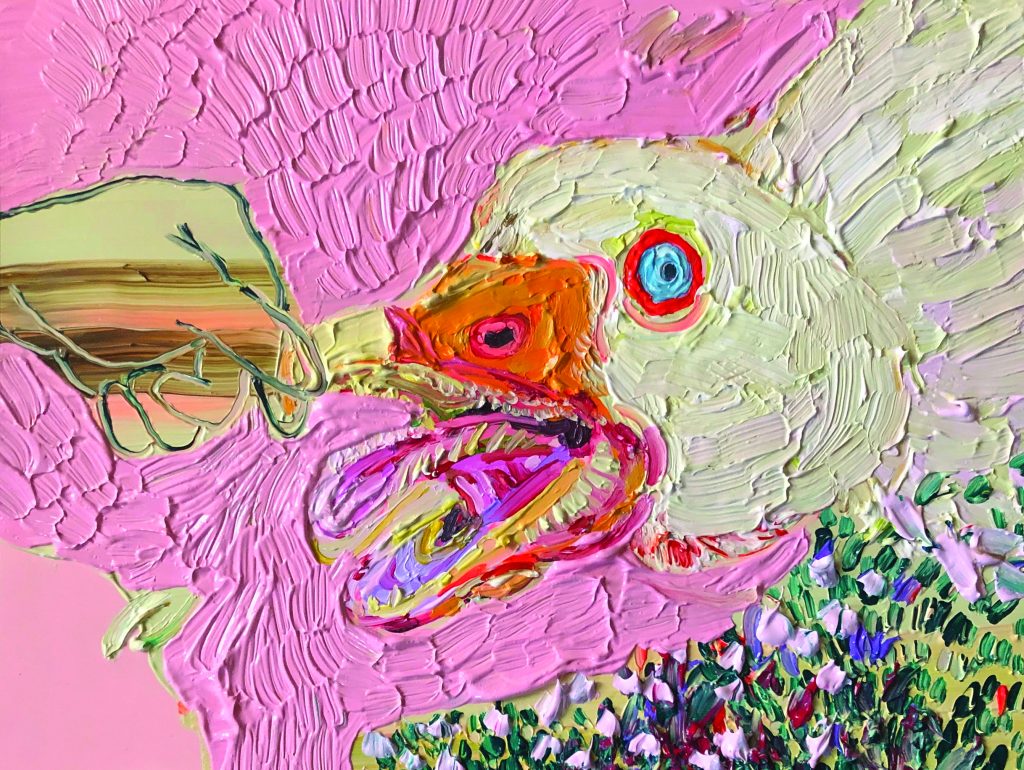 ---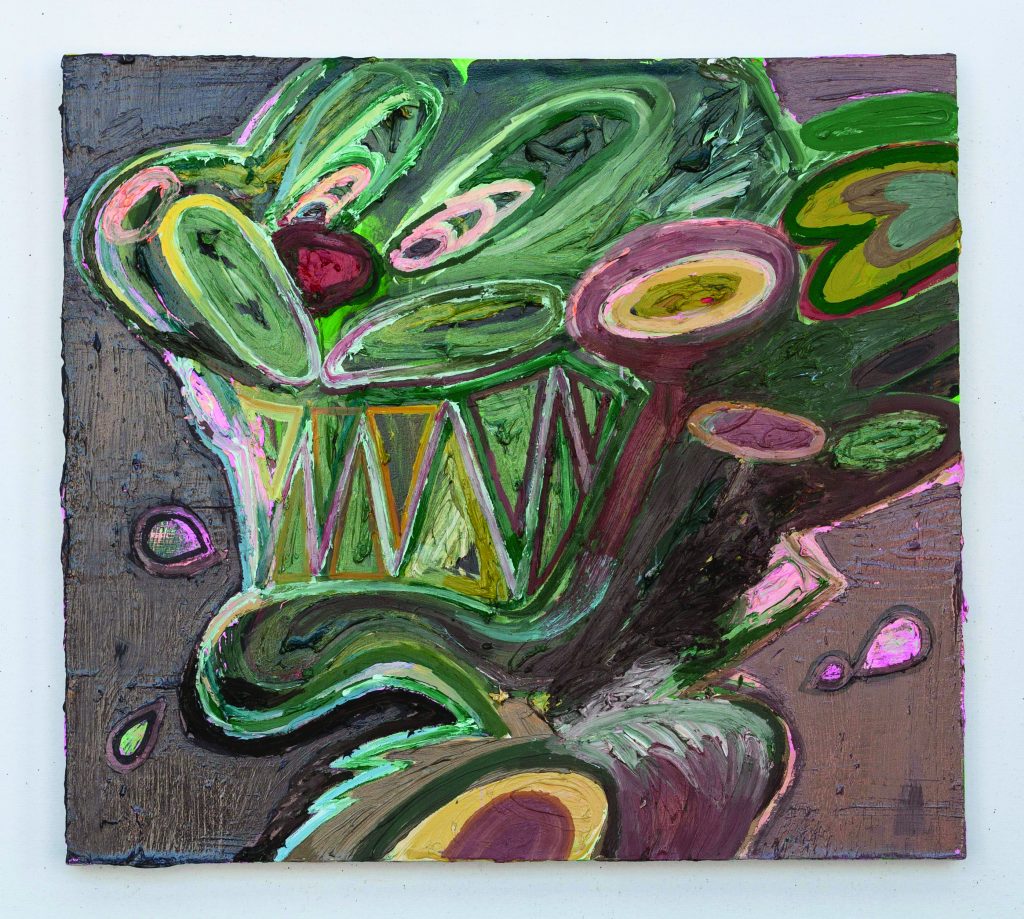 ---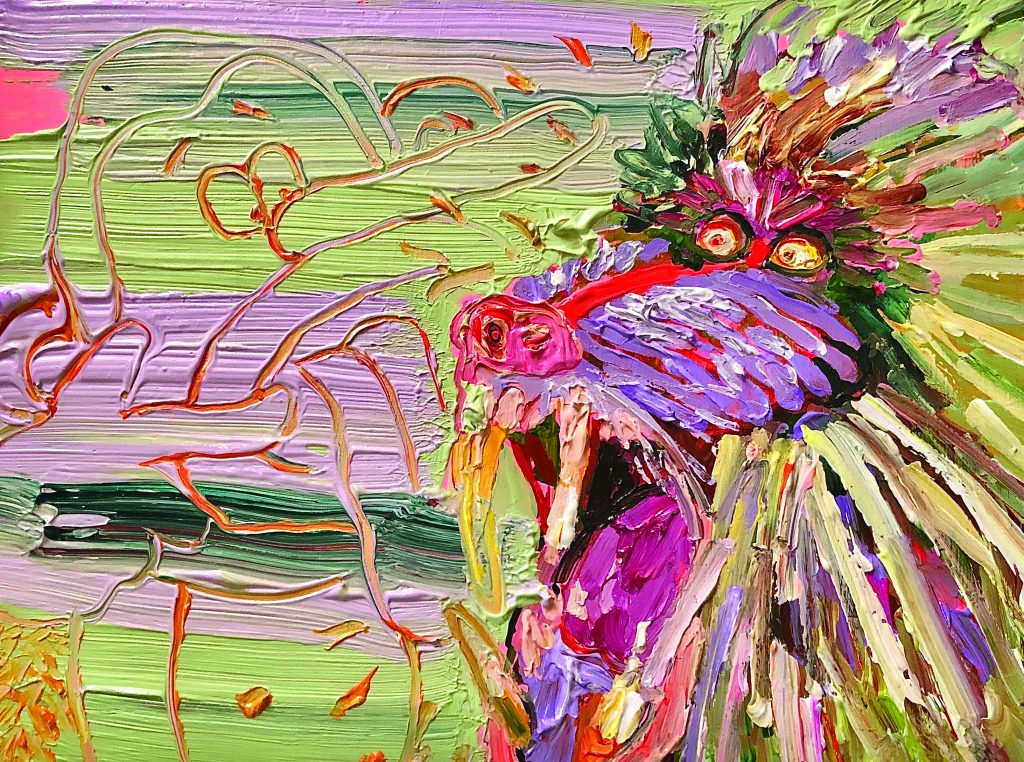 ---
She would also love to move into a more real, grotesque territory. "Bloodier, thicker, more distorted and simply just bizarre. In the near future, I would absolutely love to work more sculpturally and spend more time with objects."
When asked about her artistic influences, Bianca mentions Allison Schulnik, who inspires her when it comes to formal 'play.' "I think that the texture in her work informs a lot of the concepts that Allison wants to be addressed in her paintings." 
Another favorite is Joyce Pensato, whom Bianca had the opportunity of seeing in person before she passed away. "The way Joyce depicts cartoon characters feels as if she's almost grabbing them by the corners of their mouths and stretching them as far as they go." 
Bianca also got to meet artist Kevin Beasley. She loves the way he talks about his work carrying a ''ghostly'' presence, describing this dark aura that sits underneath his sculptures. 
The art of Alex Da Corte sometimes makes her cry. "I love the emotion and irony in his work, along the lines of reincarnating clichés and finding beauty in artificial objects. His surreal performance as Mr. Rogers at the Carnegie Museum still strips me of words."
The local art scene has helped Bianca redefine how combative the nature of her work is as well as how much further it could be pushed. "I believe I am fearless, and I am not afraid to ask the viewer to look and experience something. Whether it's humor, nostalgia, fear, a reminder of one's mortality, or simply a sensual, mouthwatering experience." Bianca also hopes to see more representation of Black artists in the Kansas City art community, which she cannot stress enough.
Earlier this year, Bianca was accepted into an artist residency program in upstate New York for the month of September. "I am very grateful this has not been cancelled. I can dedicate myself to my craft and quarantine in my own personal studio. It will be nice to get a bit of my time back. I do feel since my work touches on ideas such as the brutality of adult society and psychological experiences, this will be a very interesting mental space to bathe myself in and to be able to push these ideas further."
Working as a full-time artist has been an awakening experience for Bianca, and she loves having the time to make whatever she wants, whenever she wants. "I'm still struggling with feeling comfortable in the process of my art as a commodity, but for now, it's been a very humbling and reciprocated process. As an extremely extroverted person, it is nice to be able to expand my peer group virtually and get feedback from other established artists from all around the world. I am very grateful to have showcased my work at a few galleries in Kansas City, but I am still waiting to find the most ideal place to show my art here during my stay. It could be in someone's garage, and I just don't know it yet. I'm excited for what that could be and what the future holds."
Also featured in the August 22, 2020 issue of The Independent
By Ann Slegman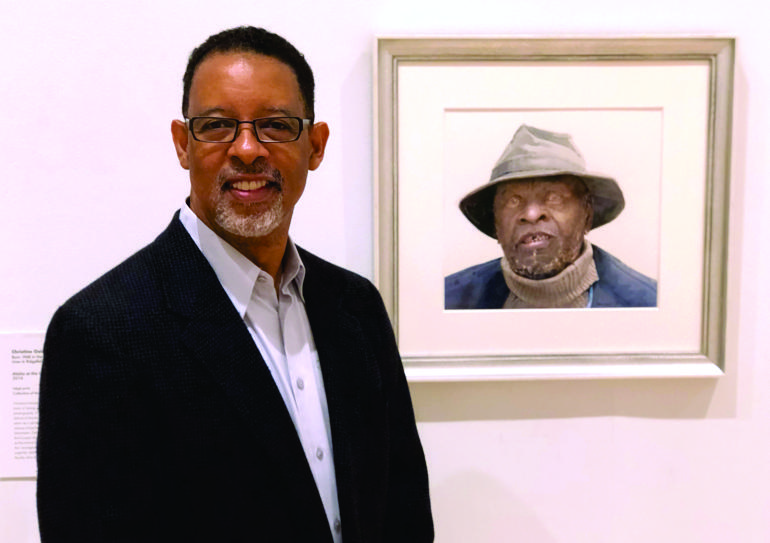 Peaceful, quiet, contemplative, witnessing – all descriptors of Dean Mitchell's art thoughtfully created in a variety of media. Whether this prolific, powerhouse artist is working in oil, watercolor, or acrylic,…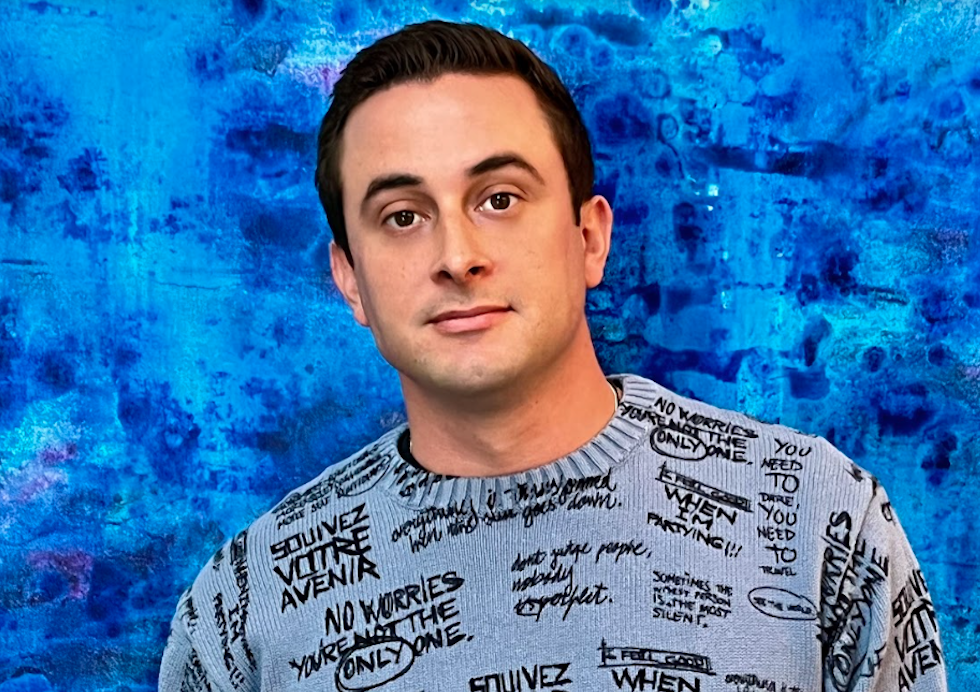 Homegrown and brilliant, Designer and Artist Brady Legler might be the most significant creative export from Kansas City in the last few decades. While he calls New York home now,…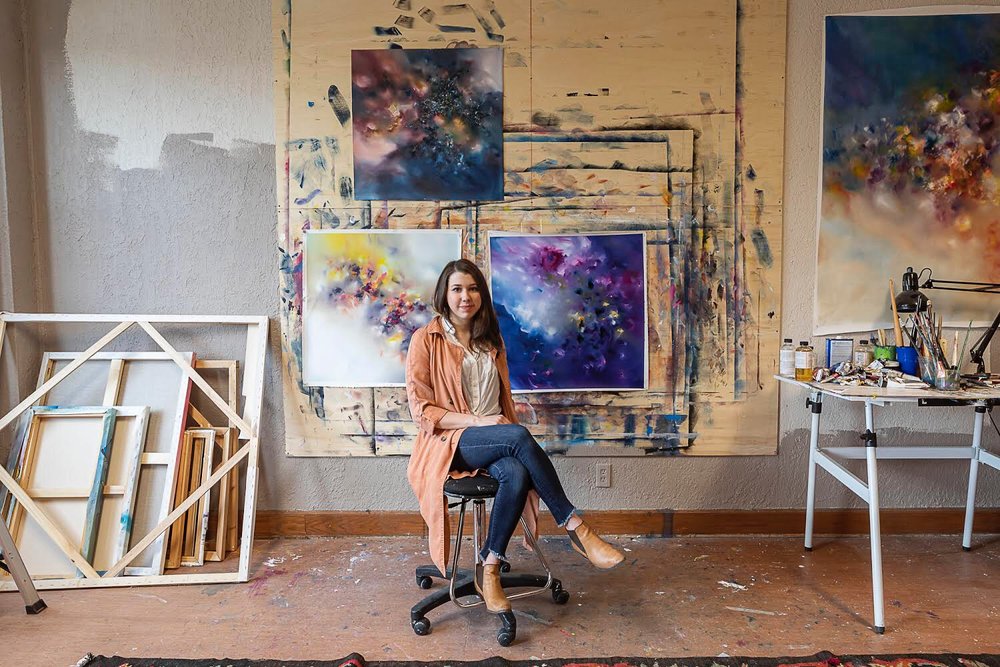 Imagine interpreting the world in a certain way and assuming that everyone else has the same interpretation – that all music is not only heard by the ears, but it…
Wedding gifts have varied over the years as much as brides' hair styles and dresses have changed. Need we remind our dear readers that dowries used to be the only…