Art Scene – Sara Sonié Joi Thompson-Ruffin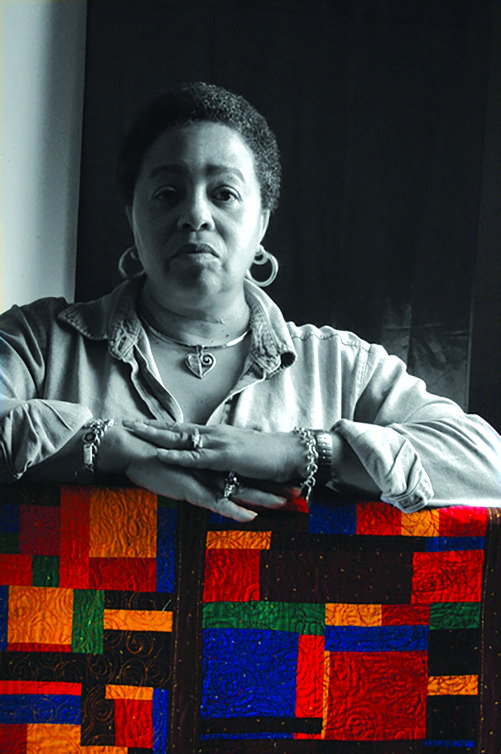 Sara Sonié Joi Thompson-Ruffin, known as Sonié, has an amazing résumé, and it merely scratches the surface of this important and prolific local artist. Born in 1951 in Joplin, Missouri, this talented fiber artist creates quilts using fabric, symbolism, and references to African textile motifs dealing with issues such as human rights, race, and gender. Sonié's work has been exhibited around the world, including across The United States, in Africa, Europe, at The Smithsonian, in The White House, and at our own Nelson-Atkins Museum of Art. Sonié is a founding member of the African American Artists Collective, a group of Black and African American artists in Kansas City, that serves to connect and provide opportunities for Black artists in Kansas City and surrounding communities. She has been a resident artist at the Charlotte Street Foundation and a resident curator at the American Jazz Museum. Beyond that, Sonié is an Art Omi Fellow, a Storytellers Fellow, a recipient of an ArtsKC Inspiration Grant, and an Alliance of Artists Community Scholarship recipient. She was also a finalist for the Women to Watch National Women's Museum in Washington, D.C. The artist is also the author of Soulful Art: Nineteen Bold, Improvisational Projects.
Her family roots go back 100 years in Joplin. She attended local schools, including Lincoln School, Joplin's predominantly Black elementary and secondary school, until desegregation phased it out. Her father, the late Leonard Thompson, was once head of the state and local NAACP chapters, and her mother, the late Cozetta Thompson, was the first African American elected to the Joplin School Board.
  The issue of segregation in Joplin at the time of Sonié's family's residence is a complicated one. After the 1954 Supreme Court decision to strike down desegregation, Sonié's original high school became two. Sonié points out that Joplin wasn't segregated, "It's easy for people to say Joplin was segregated, but it wasn't," she said. She said of her own neighborhood, "East Town was just another neighborhood, and its people were active throughout the community." Following graduation from Memorial High School, she was interested in pursuing a career in fashion and fabric design. She started by pursuing a business degree from Arizona State University, and then later attended fashion school in New York City. She worked in fabric dyeing, design, and display in the retail world until becoming a full-time artist about 25 years ago. It turned out to be prophetic that at the age of four, Sonié's grandmother gave her a piece of fabric, a needle, and some thread, and said, "Go sew something."
The exhibit, Journey: Legacy, East Town, was shown in Joplin's Spiva Center For The Arts Regional Gallery earlier this year. This homecoming of sorts and the work itself in the exhibit provided a story of Sonié's journey in the 1950s and 1960s in a town whose image was partially formed by the existence of Route 66. Sonié's upbringing in East Town is that which informs her work. Players in the Negro Leagues passed through town via "The Mother Road" (Route 66), as did jazz greats like Ella Fitzgerald, Dizzy Gillespie, and Duke Ellington. Since most of the hotels were still designated for whites, the travelers would stay in local homes, and Sonié was raised on the sounds of historic music being played in the neighborhood. Get Your Kicks is the hallmark piece paying homage to "The Mother Road" with quilted visions of cars, gas pumps, Coca Cola signs, and, of course, the Highway 66 markers.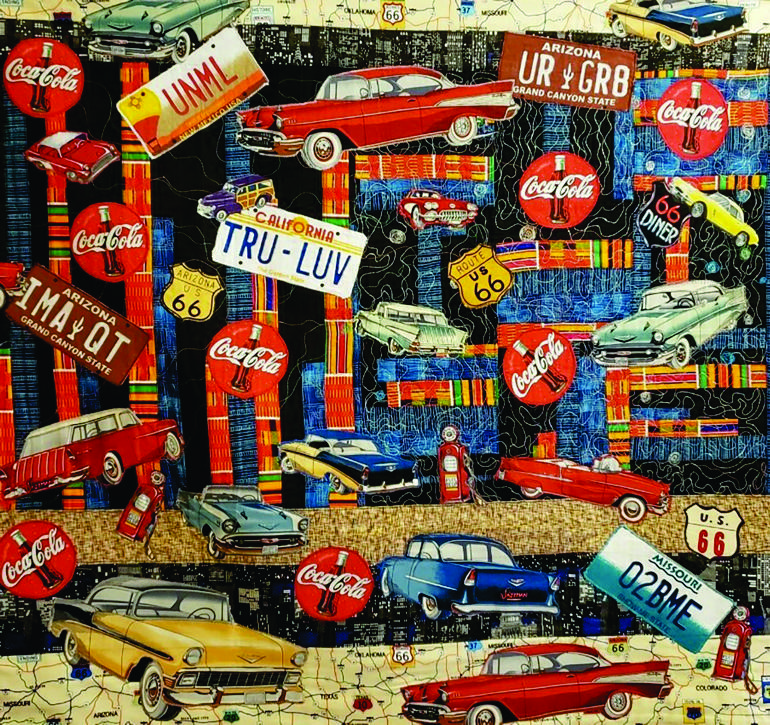 Another piece showing her exposure to the jazz greats is The Blue Room. This alluring and magnetic quilt is an eclectic and colorful nod to the sounds of her time. Her skilled design work, use of color, and mastery of her craft are more than evident in this work. The symbolism is intense – the artist is using old, discarded, scraps of material being recycled into magnificent technicolor magic, in the form of quilting. The transformation is beautiful and important. Sonié's ability to take bits of African American history and then draw in an audience and educate them while informing them is also nothing short of extraordinary.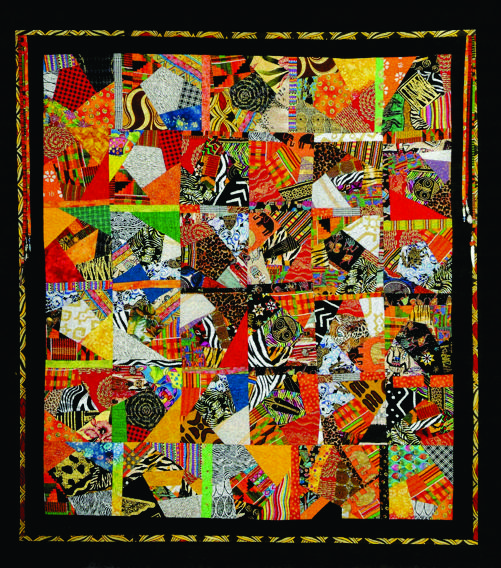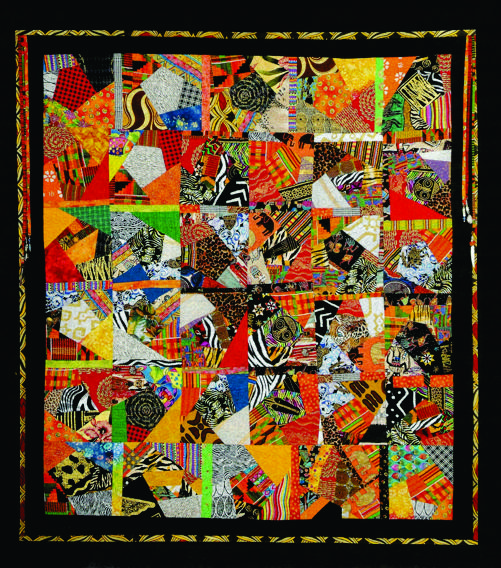 The stunning piece of Sonié's, acquired by The Nelson-Atkins Museum of Art, is titled 20 Odd. It is a large, horizontal work made of cotton fabric with netting and cotton batting, and is machine and hand quilted. This exquisite work of textile art presents the crew of the 1619 ship, The White Lion, which brought slaves from Africa to the British colony in Jamestown, Virginia. Shackled and chained with hands behind their backs, the men depicted in the piece are cut from different cloths with different African countries on them. The silhouetting of the 20 men reflects their mutual bondage and march toward an unknown future of life in a new land. But, the individual cloths represent each person still intact inside the silhouette. The image is powerful, lasting, haunting. And, while the piece as a whole has an endearing feel, the imagery used is less than joyful. These 20 men have left behind their homeland, referenced with colorful trees, and their culture, represented by the drum images surrounding the men in a dance-like pattern. "Through all our tragedies and hardships as a people, we have experienced the ugliness of life only to rise up and celebrate our gifts and talents through God's unwavering grace." The legacy of Sonié's gift and talent to weave story, history, fabric, and honor, all with a grace of craft, will be with viewers for a very long time.

Also featured in the June 26, 2021 issue of The Independent.
By Anne Potter Russ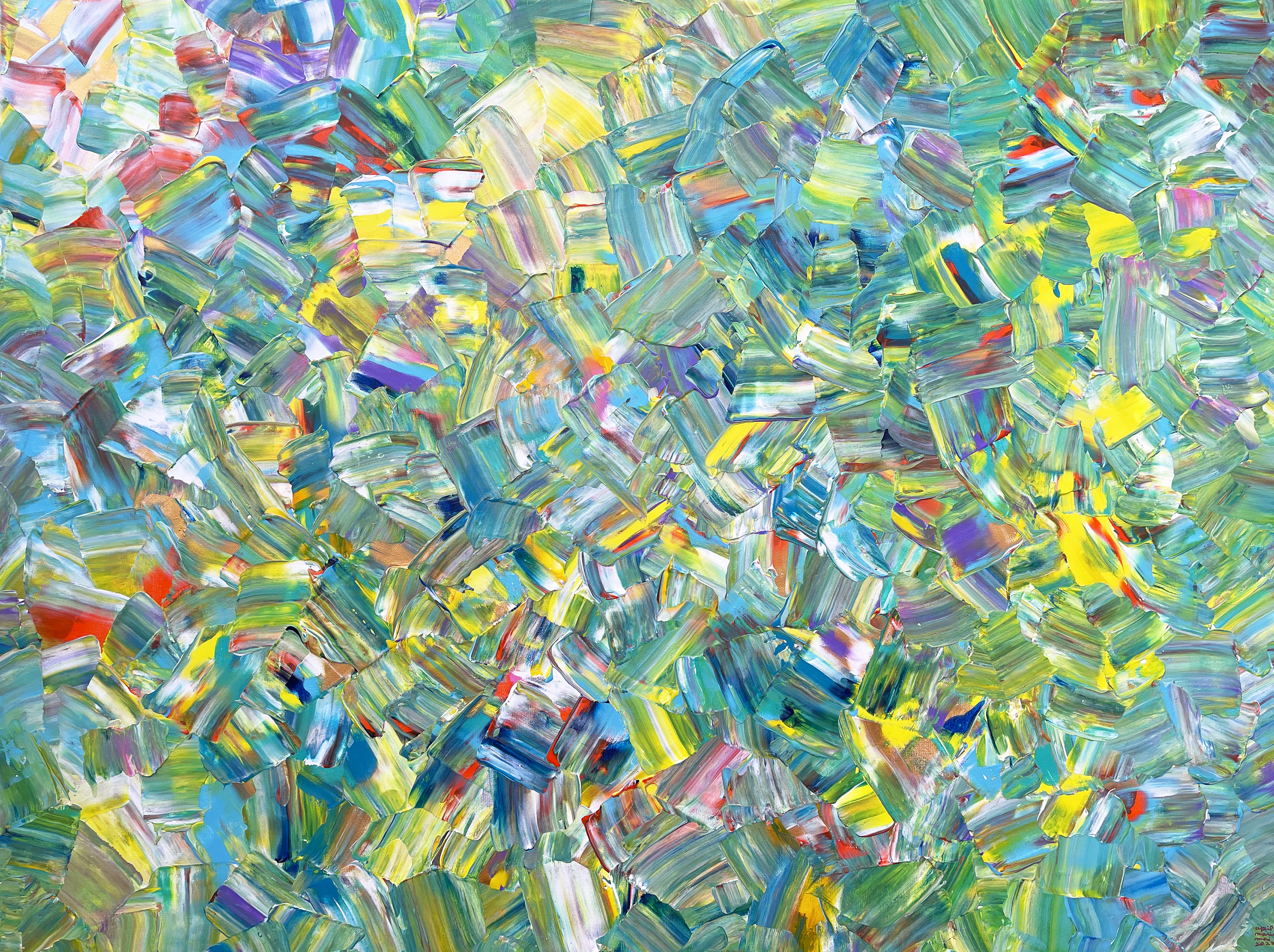 We are all so magnificently different. The recent trend seems to be the wielding of differences to pry people apart. It seems like a much better use of time to…
Need some color? Explore Allan Chow and explode the senses with the most delicious palette knife layers of luscious hues and contrasts that invite the soul to jump in and…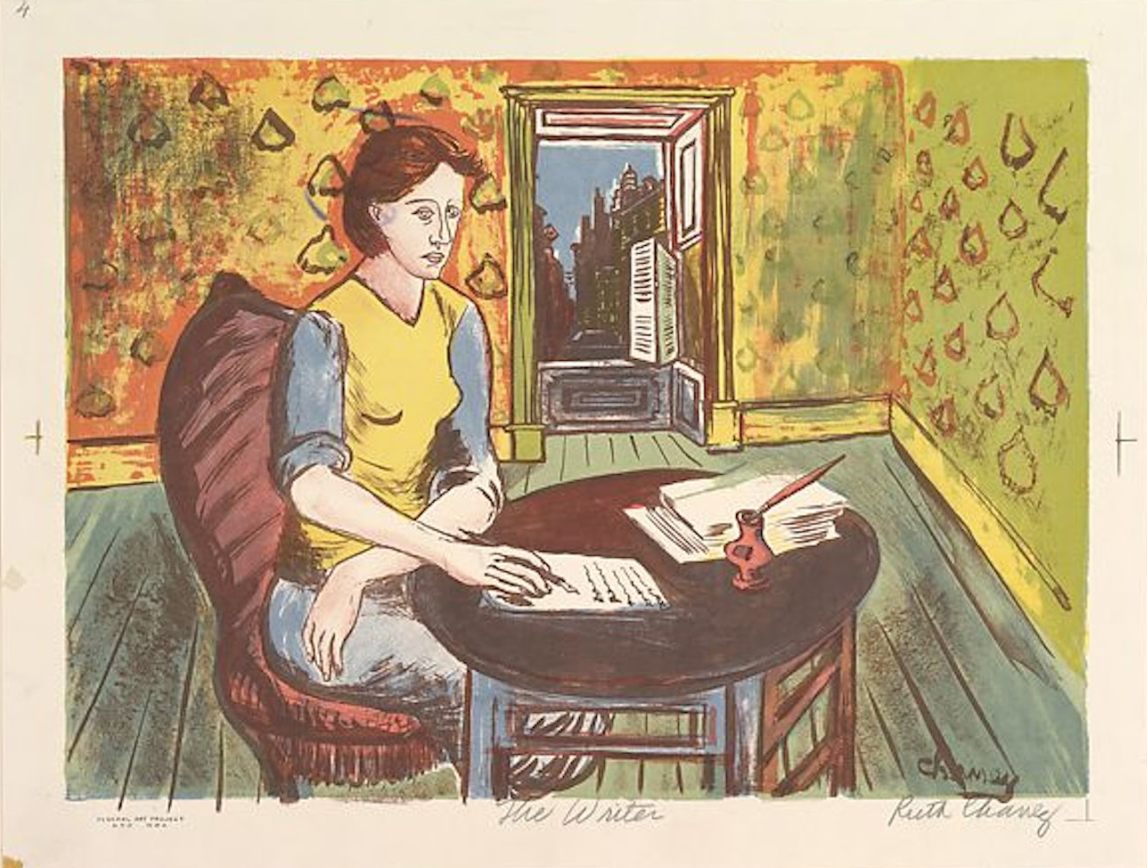 Never underestimate the power of a hungry, talented, artistic woman on a mission. What strikes us as we learn more about these mavericks, is the sheer length of each of…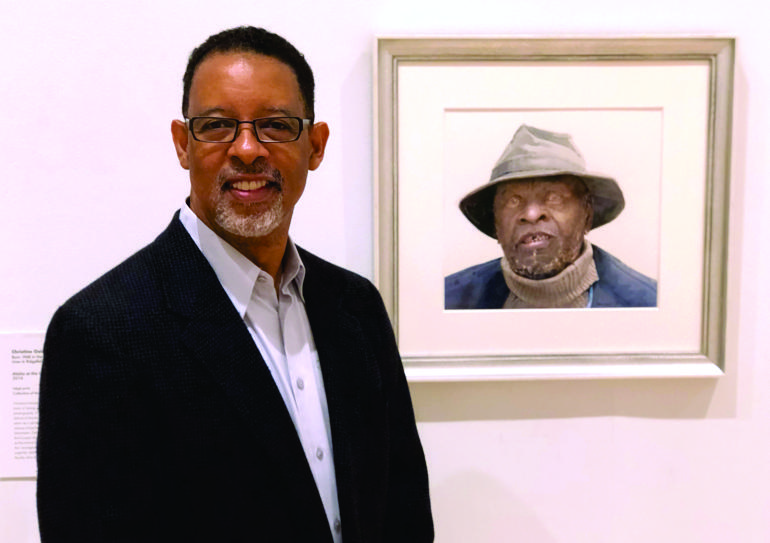 Peaceful, quiet, contemplative, witnessing – all descriptors of Dean Mitchell's art thoughtfully created in a variety of media. Whether this prolific, powerhouse artist is working in oil, watercolor, or acrylic,…