BACK COVER SPECIFICATIONS
* This space is required for the mailing address.
5.5" WIDE X 2.5" TALL
MUST BE CLEAR OF ANY TEXT.
It can have the same continuous background as the rest of the ad but will have
a 90% white box that is 5.5" wide x 2.5" tall.
Only 10% of what is underneath the 90% white box will show through.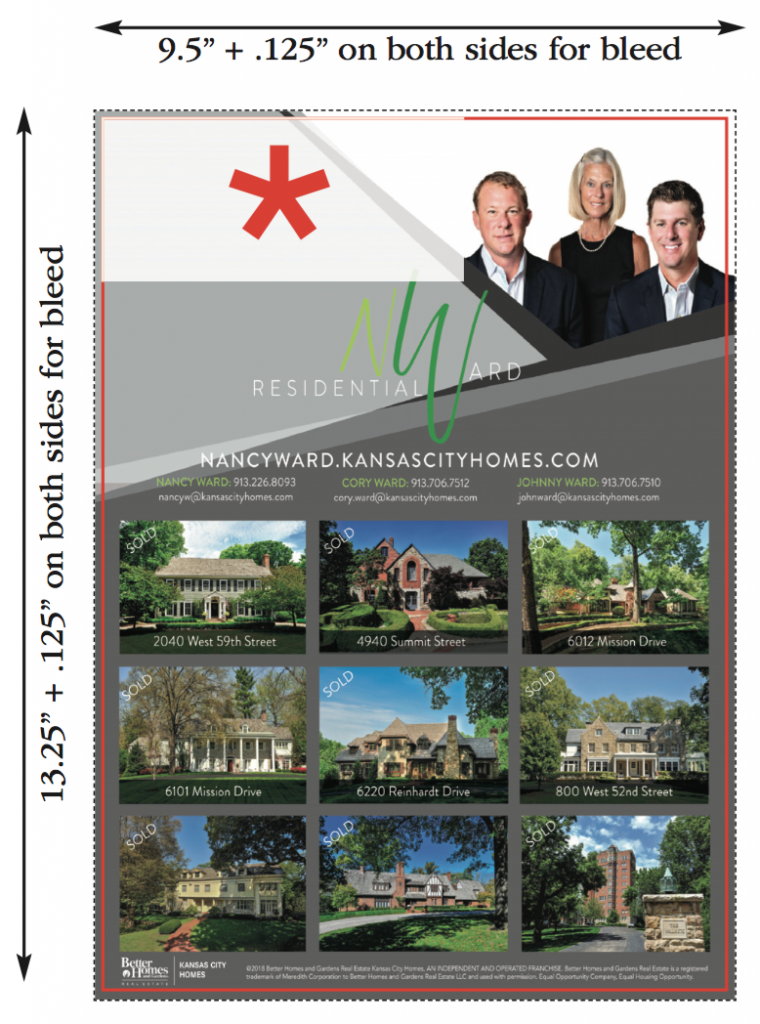 DIMENSIONS
9.5" wide x 13.25" high is publication trim size.
Allow .125" bleed on all sides of ad.
Final FILE SUBMISSION with bleed dimension: 9.75" wide x 13.5" tall.
• Submit by USB, e-mail (files 25mb or smaller) Hightail or Dropbox.
• Final ad formats accepted: prefer print ready PDF (X1APDF), EPS, TIFF, or JPG.
• All Images must be CMYK and a minimum of 300dpi, all fonts must be embedded or converted to outlines.
• 4/C (RICH BLACK) 50C, 50M, 50Y, and 100K.