Crib Note – Beckham Douglas Steele
A blue bundle of joy named Beckham Douglas Steele arrived on December 12th. He weighed seven pounds, 11 ounces. Beckham has blue eyes and brown hair. His proud parents are Kristen and Stephen Steele of Tucson, Arizona. Grandparents Leigh and Douglas Briggs of Olathe and Susanne and Kendall Steele of Phoenix, Arizona, are thrilled with this adorable addition to the family.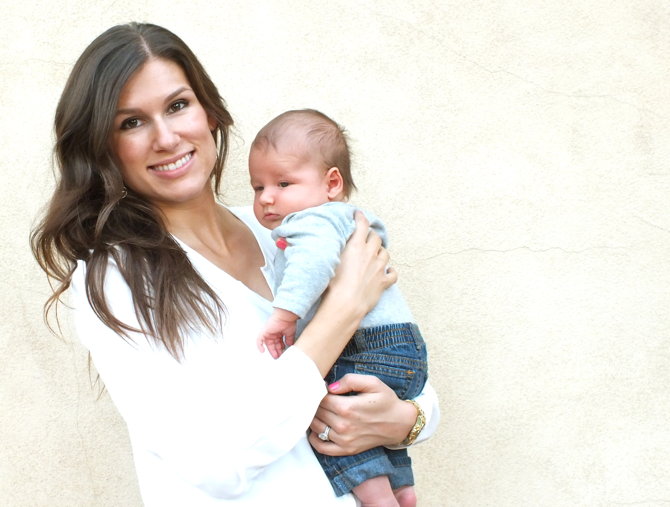 Kristen Steele posed with her son, Beckham.
Also featured in the June 13, 2015 issue of The Independent
Abby Lynn Hale and Cooper Dean Heidebrecht were united in marriage on June 10th at Country Club Christian Church in Kansas City, Missouri. Abby is the daughter of Shirley and…
Double the pleasure, double the fun! Darling twin boys, William David Collins and Wesley Porter Collins, arrived on January 27th. Their proud parents are Monica and David Collins of Vero…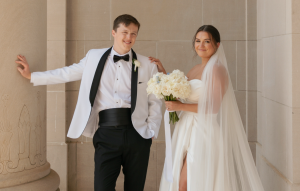 Adele McConnell Royle and Blake Clemens McCartney were joined in matrimony on July 22nd at the Cathedral of the Immaculate Conception in Kansas City, Missouri. The bride is the daughter…
Mr. and Mrs. Stephen Kent Hickerson of Overland Park, Kansas, are pleased to announce the engagement of their daughter, Emily Anne Hickerson, to Peter Bryant Milledge, the son of Mr.…