BEING FRANK: Sky's the limit for Kansas City-born actor
Frank Oakley III's advice for aspiring actors is something we could all take to heart: Your value is not in your work, but in who you are. "Don't put your identity and self-worth in the things that you do, even if you're good at them," said the graduate of Wyandotte High School and UMKC Theatre, who suffered his share of slings and arrows before joining the cast of Sweet Magnolias, one of Netflix' hottest shows of 2020. "Because it's going to let you down at some point. Getting centered and focused spiritually is what helped me to find my real identity."
The formula seems to be working for Frank, as he has pivoted with ease between stage and screen since earning his Bachelor of Arts in 2014. Having made indelible impressions in local theater (Rosa Parks at The Coterie, BlackTop Sky at Unicorn Theatre, Jitney at the Metropolitan Ensemble Theatre, Dutchman at KC MeltingPot), Frank subsequently appeared in commercials and short films.
But it was not until he and his wife, Anna, relocated to Atlanta in March 2017 (in what he called a "faith move") that his career began to accelerate. He landed roles in Hallmark Channel's Love in the Sun and Amazon Studio's yet-to-be-released The Underground Railroad, and in 2019 he nabbed the role of Harlan Bixby, assistant baseball coach, in the Netflix series that became one of the most-watched shows of 2020.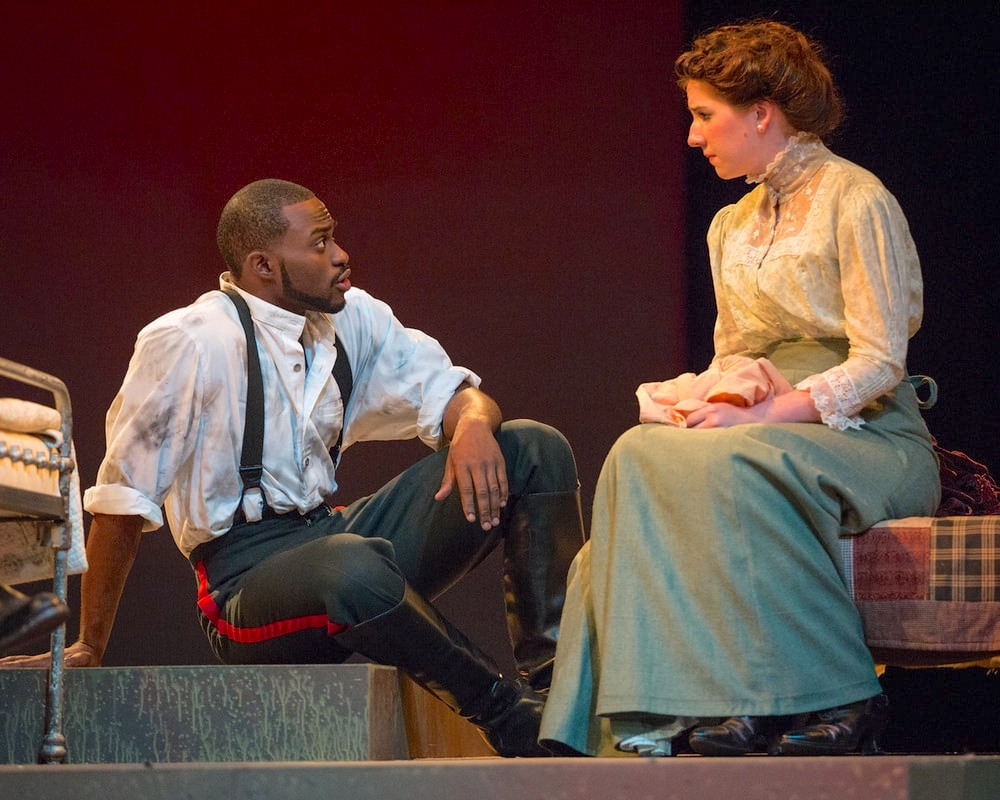 Nevertheless, Frank remains open to whatever the future holds: He is not averse to working as a security guard or a personal trainer again if necessary, and his wife, who is also an actor, works for an Atlanta non-profit that helps youth facing adversity.
If a role is right for him, it will happen: If not, that's okay. His own "official" biography (see frankoakleythethird.com) expresses his world-view eloquently: "Frank is passionate and has dedicated his life's work to being the change he wants to see in the world through unpacking the broken, vulnerable, playful, and powerful expressions of life on screen, all while igniting the fire for creation in others."
Granted, there were some dark moments during his first months in Atlanta, even before Covid-19 shut down movie and television production. "I was really close to just calling it quits," he said. "My identity had been wrapped in acting to a point where it was not healthy." He even felt he had bombed the audition for Sweet Magnolias. "In the middle of the thing I wanted to run out of the room, because I thought, I am blowing this right now," Frank said with a laugh. "And the director kind of sensed that … and he said you know just relax. We love what you're doing. Take a minute."
Since becoming ensconced in the Netflix series (which in July announced that it is moving forward with a Season 2), Frank finds that people in the industry have begun to notice him. "It's not like night and day, like my life is completely different. But I'm definitely conscious that people are more aware of who I am now. So there's somewhat of a shift happening, which I think is pretty cool."
Frank didn't always welcome the spotlight: In fact, one of his teachers remembers him as a super-shy teenager. "He would sit in the back left-hand corner of the class," said Michelle Lee, who taught English, debate, speech, and theater arts at Wyandotte High for 13 years. "He was trying to be quiet and go unnoticed."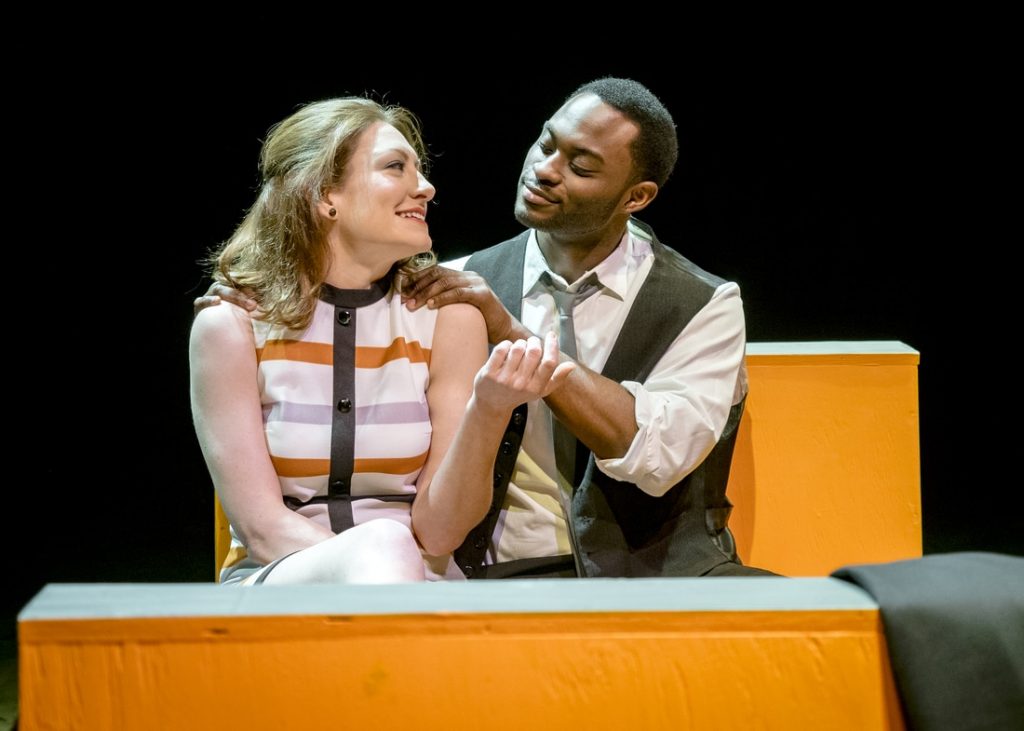 But Michelle discovered something: "Every time it was his turn to get up and act, he kind of stole the class. He became the spotlight." As a football, wrestling, and track star, Frank nixed the idea of joining the theater department: But when Michelle managed to convince him that debate was sort of like a competitive sport, he and a couple of friends decided to give the school's Debate and Forensics Team a try. When they started winning competitions, debate suddenly became "cool."
For some youngsters, forensics is just a step away from acting:  Michelle saw Frank "take on a whole new persona" when he was in front of an audience. "I tend to notice that. I don't even know what I'm looking for: I just see something, when somebody takes the stage and just owns it."
Frank began college at Lincoln University (initially on a band scholarship), imagining a career in broadcast journalism. When he finally decided to try drama, he discovered that Lincoln didn't offer a theater major. Not knowing where to turn, he sought Michelle's advice.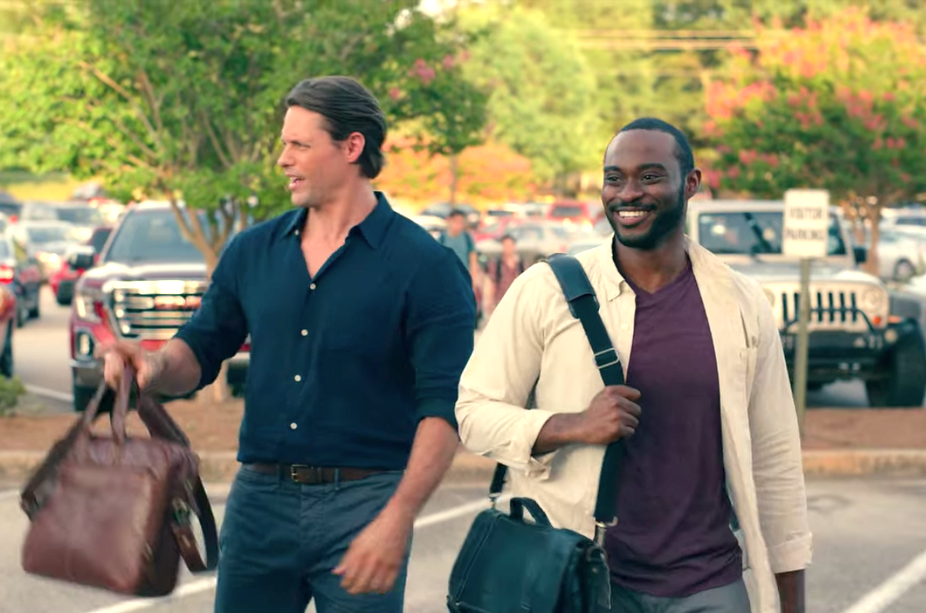 She in turn called her friend, actor Melinda McCrary, Kansas City Repertory Theatre's director of education, who helped arrange a spot for Frank at the prestigious summer intensive at Colorado's Perry-Mansfield Performing Arts School: where Melinda herself had taught for several years.
"He loved it," Melinda said. "It responded to a spark that was already in him." Frank quickly went from "a shy kid to someone with an inner calm," she added, "a strength that comes from self-awareness."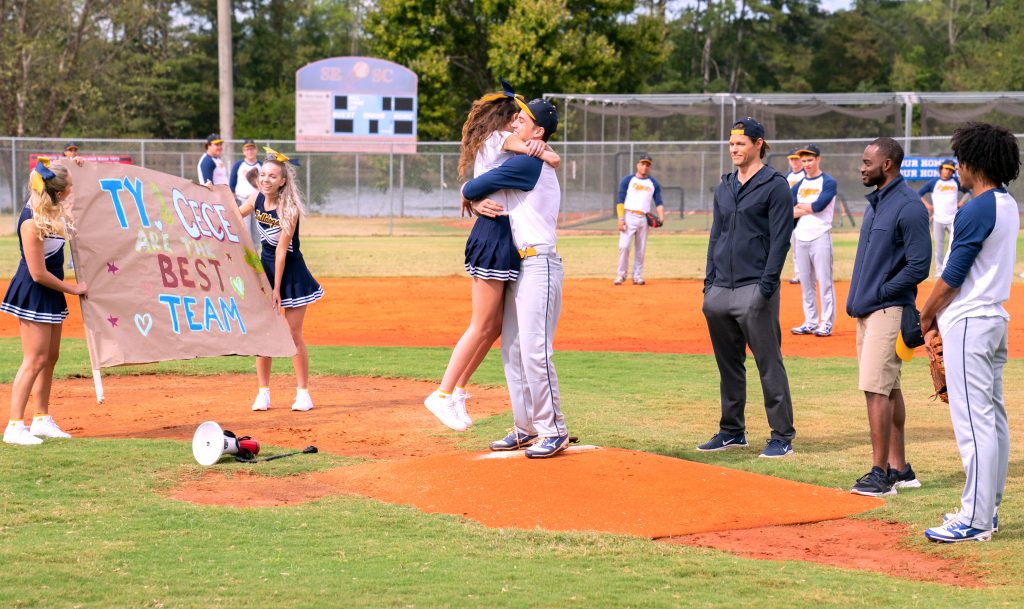 Steeped in theater at last, Frank made a bee-line for UMKC Theatre. "Once I got accepted at UMKC," he said, "that was the moment I felt that, Okay, this is what I'm supposed to do." If his initial acting experience was at Perry-Mansfield, his first official stage appearances were in UMKC Theatre's The Comedy of Asses and The Three Sisters. (At the latter met his wife, fellow actor Anna Day.) In 2013, he also made his first professional appearance, in the Unicorn Theatre's BlackTop Sky.
Subsequent roles continued to show Frank's versatility and presence. "He was very prepared," said Nicole Hodges Persley, who directed the emotionally charged Dutchman (a minor sensation in local theater that season) and is both KC MeltingPot's artistic director and an associate professor at The University of Kansas.
"He was very charismatic, without being 'in his ego.' Just a humble and sincere human." Of equal importance, she added: "He was unabashedly uninhibited in asking questions. If he didn't know something, or wanted to go deeper into something, he asked. That is a quality that many actors are afraid to have."
And to think it all began with a shy kid finding his way onto the debate team. "At that age, anything young people can find that gives them confidence, that gives them identity, is good," Melinda said, adding that high school theater is not specifically designed to prepare kids for stage careers. "But if you become an attorney, you're a better attorney. If you're a doctor, you're a better doctor … or a better schoolteacher, or a better parent." When communication skills do lead to jobs in movies or television, she added, "it's kind of icing on the cake."
For Frank, acting has a deeper purpose: He hopes to use his skills to help make America a better place. "I'm all about … calling out injustices," he said on the YouTube series Acting Black, adding that he wants to do work that "motivates and inspires … that is evoking change, or calling to action."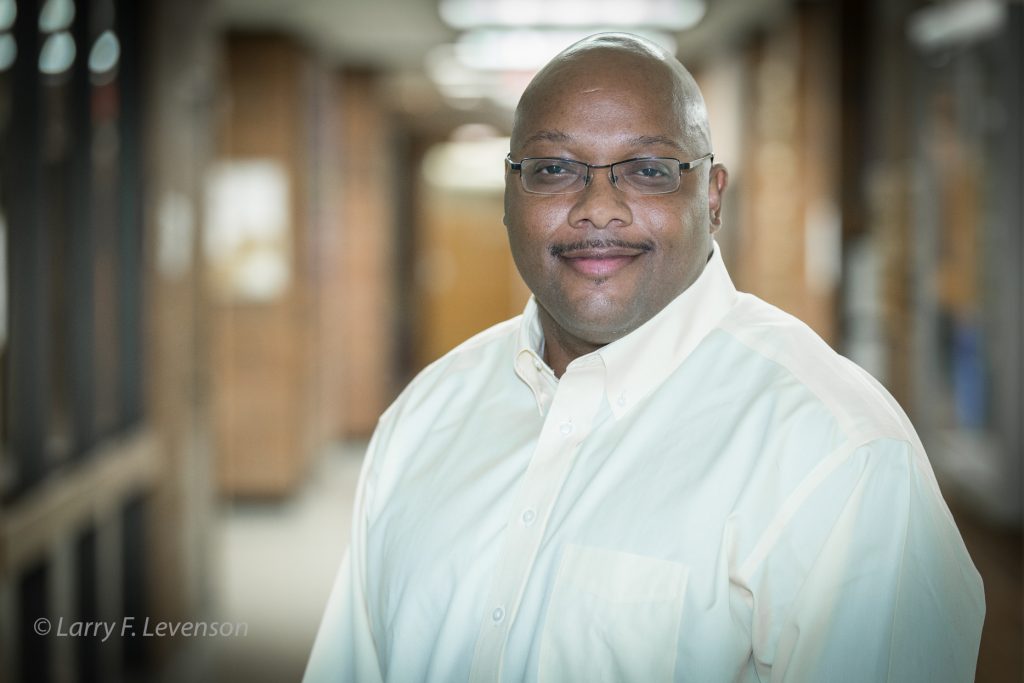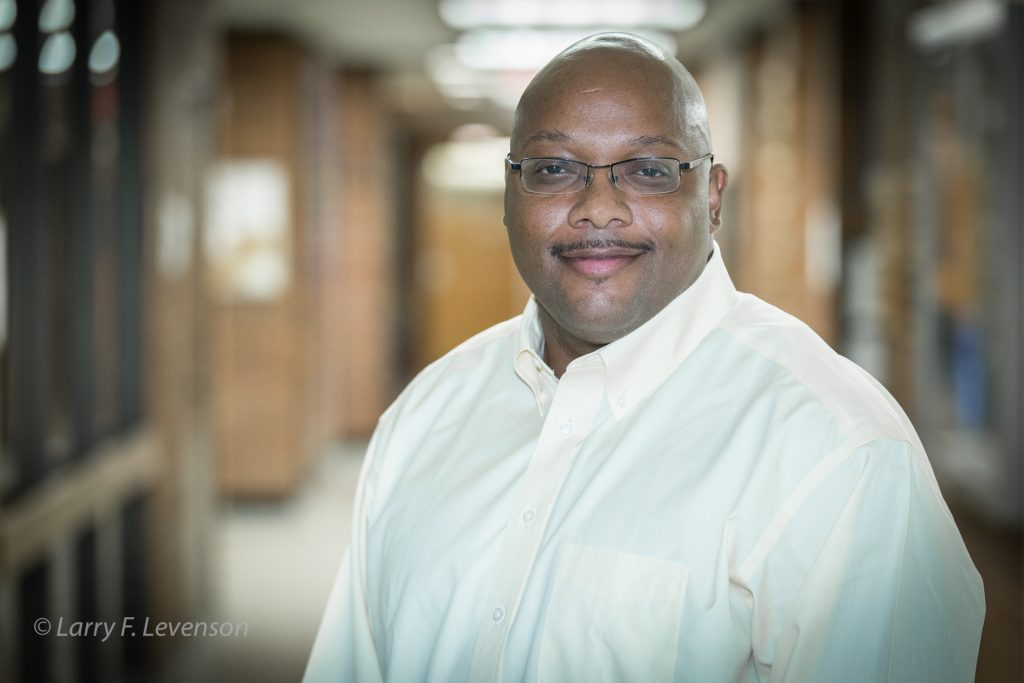 One of his current projects, in fact, is a proposed documentary on the life of Ricky Kidd, a activist for the Midwest Innocence Project who was wrongfully convicted in a Kansas City double homicide in 1996. Before Ricky's exoneration and release in 2019, after 23 years in prison, Frank had starred in a play the inmate wrote while behind bars (Mind of the Innocent), and the experience affected him profoundly.
Frank met up with Ricky this year during an Atlanta stop of a "Freedom Lap 2020" tour, and he said he wants to work toward raise awareness of wrongful convictions of men and women (primarily of color) who receive inadequate legal representation because they are poor. "It will be my first time working behind the camera," he said of the project, which has a working title of Long Journey Home: The Fight for Innocence. "So that will be another fun experience, learning those skills and sharpening some other ones."
Whatever he does, Frank is destined to bring his all. "He's got a strong heart," Melinda said, "and he's strong enough that he's not getting his validation as a human being from the work. … And he is able to translate his skills through the screen in a way that not everybody can."
—By Paul Horsley
For the most up-to-date information about Frank's activities go to frankoakleythethird.com. 
To reach Paul Horsley, performing arts editor; send an email to paul@kcindependent.com or find him on Facebook (paul.horsley.501) or Twitter (@phorsleycritic).
After more than two decades and four deans, it was beginning to look as if the UMKC Conservatory's dream of a new facility would remain just that: a dream. Until…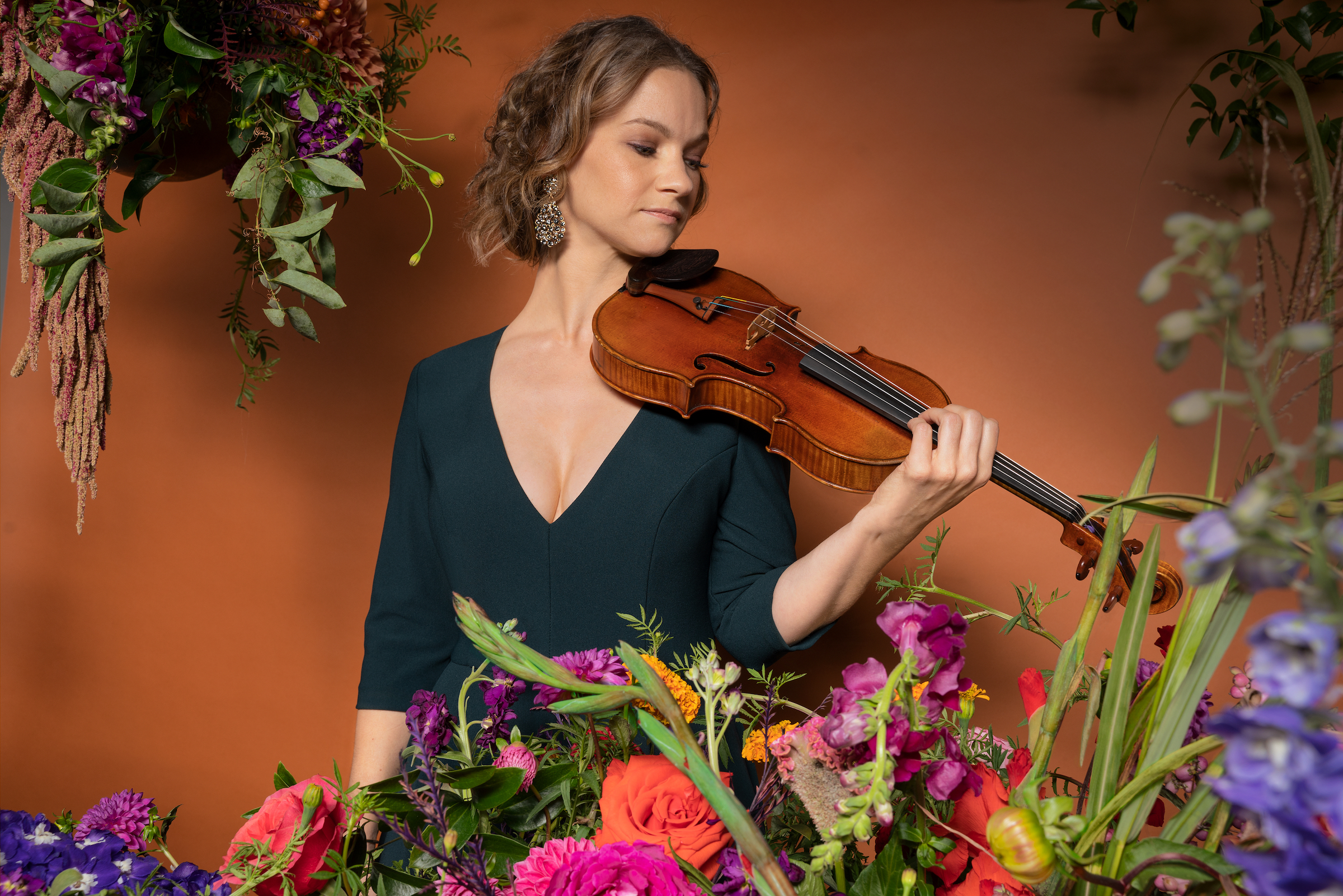 One woman, standing alone onstage. No pianist, no music-stand: Just Hilary Hahn and her violin, creating miracles. That is what Harriman-Jewell Series audiences are likely to experience this October 13th,…
Oh the weather outside is frightful(ly hot). But it won't be for long, so take a close look at this fall's diverse and provocative mix of music, dance, and theater:…
Kansas City Ballet always seems to be building something. For decades, it engaged in refitting existing buildings to meet its day-to-day needs: from the Westport Allen Center to the National…