Best of Fall 2021: Our picks
Many of the shows we are highlighting this fall are actually indoors! But always confirm your event a day or two ahead.
SEPTEMBER
August 27-September 19 Kansas City Repertory Theater; Mary's Wedding; First love strikes at the outbreak of World War I in Stephen Massicotte's drama; National World War I Museum and Memorial south lawn. Contact: 816-235-2700 or kcrep.org.
7-12 Starlight Theatre; On Your Feet! The Story of Emilio and Gloria Estefan; Gifted Cuban immigrants find love while rising to the top of the Latin music world in this rousing jukebox musical; Starlight Theatre. Contact: 816-363-7827 or kcstarlight.com.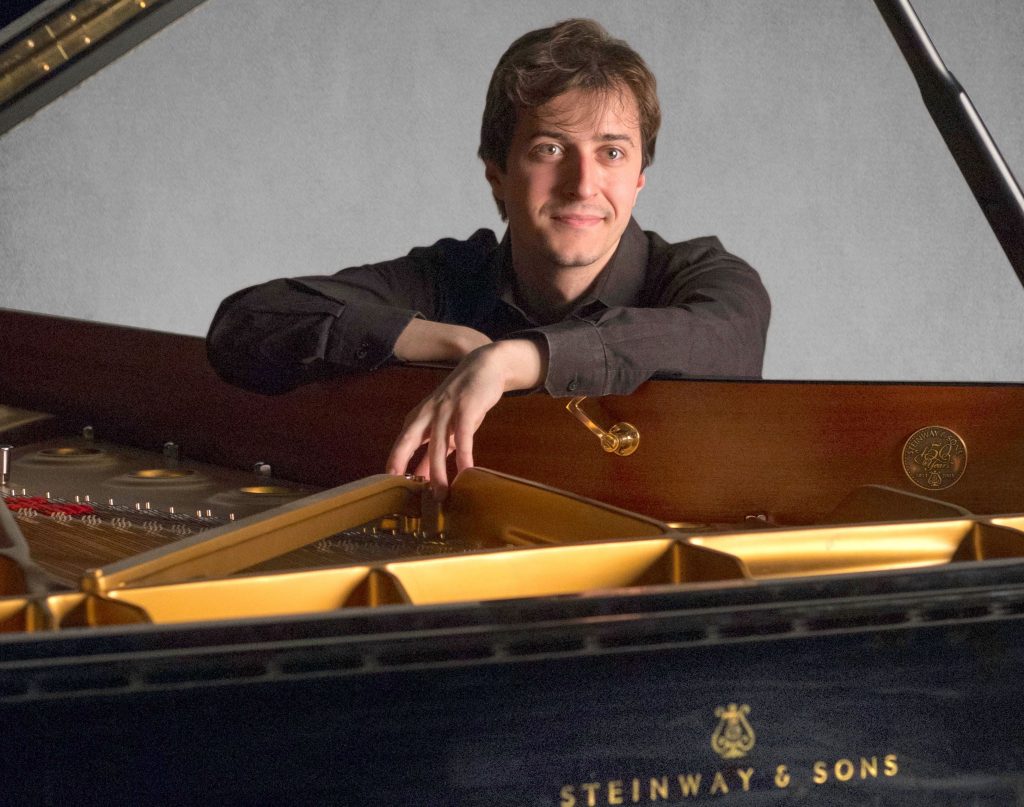 14 International Center for Music at Park University and Kansas City Chamber Orchestra; Kenny Broberg, piano; The 2021 American Pianists Awards Winner performs solo works and Chopin's Concerto No. 1 for Piano and Orchestra; Kauffman Center for the Performing Arts. Contact: 816-994-7222 or kauffmancenter.org (or kcchamberorchestra.org).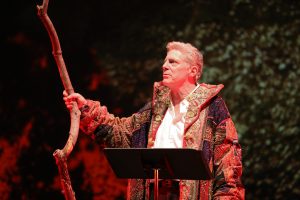 16-25 UMKC Conservatory Division of Theatre/Heart of America Shakespeare Festival; The Tempest; This unique co-production features John Rensenhouse as Prospero; Spencer Theatre. Contact: kcshakes.org.
16-October 31 Coterie Theatre; Electric Poe; Actor R.H. Wilhoit recounts skin-crawling stories of Edgar Allan Poe in this outdoor collaboration with Union Cemetery Historical Society; Union Cemetery. Contact: 816-474-6552 or thecoterie.org.
17-18 Midwest Trust Center Series; New Dance Partners; Four local companies present new works by renowned choreographers; Midwest Trust Center. Contact: 913-469-4445 or jccc.edu/midwest-trust-center.
17-25 KC MeltingPot Theatre; Baybra's Tulips; Kansas City playwright Lewis Morrow's new drama tells of a Black father's struggle to rebuild family life after prison; Just Off Broadway Theatre. Contact: kcmeltingpot.com.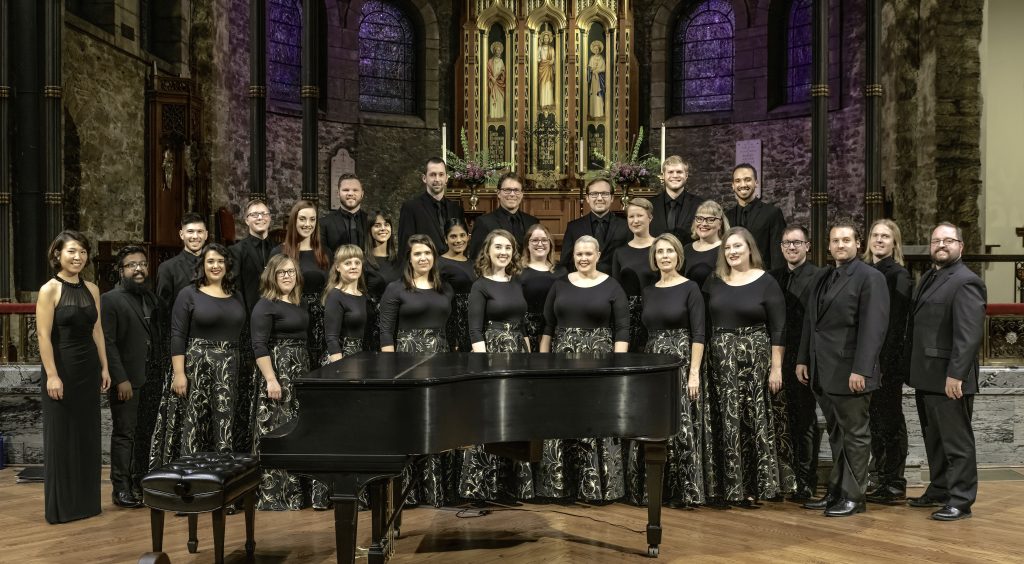 18-19 Te Deum; The Heart Cries Out; Solace is the theme in music by J.S. Bach amd composer-in-residence James Eakin III; Grace and Holy Trinity Cathedral (September 18) and Village Presbyterian Church (September 19). Contact: te-deum.org.
28-October 9: Theatre for Young America; Fair Ball: Negro Leagues in America; This original musical drama recounts real-life stories of the men and women who founded Negro Leagues Baseball: right here in Kansas City, exactly 100 years ago; H&R Block City Stage at Union Station. Contact: tya.org or tickets.unionstation.org.
OCTOBER
2 Charlotte Street Foundation; New Music Composition Competition Winners; The chamber group Mother Russia Industries presents winners of the Foundation's first annual new-music contest; Stern Theater at Charlotte Street. Contact: 816-221-5115 or charlottestreet.org.
8 Ensemble Ibérica; Güzel: Songs of Turkey; Ezgi Karakus curates a program from the rich, ancient musical traditions of Turkey; Howard's Farm and Kitchen. Contact: ensembleiberica.org.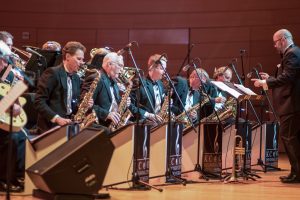 8 Kansas City Jazz Orchestra; Bird Lives!; This tribute to Charlie Parker features three exquisite saxophonists: Jaleel Shaw, David Valdez, and Bobby Watson; Kauffman Center for the Performing Arts. Contact: 816-994-7222 or kauffmancenter.org.
9 Folly Jazz Series; Karrin Allyson; Performances by the legendary jazz vocalist-pianist from Great Bend, Kansas, are always an "event"; Folly Theater. Contact: 816-474-4444 or follytheater.org.
9-10 Owen/Cox Dance Group; Collaboration with the International Center for Music at Park University; Kansas City top dancers join with its best musicians; Midwest Trust Center. Contact: 913-469-4445 or jccc.edu/midwest-trust-center.
9 and 15 Kansas City Chorale; German Romantics; The Grammy Award-winning chorus sings Brahms, Mendelssohn, and Rheinberger; 1900 Building (October 9) and Grace and Holy Trinity Cathedral (October 15).Contact: 816-444-7150 or kcchorale.org.
15-24 Kansas City Ballet; Celts; Balanchine's Serenade provides context for works by Lila York and Edwaard Liang; Kauffman Center for the Performing Arts. Contact: 816-931-8993 or kcballet.org.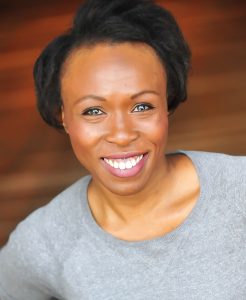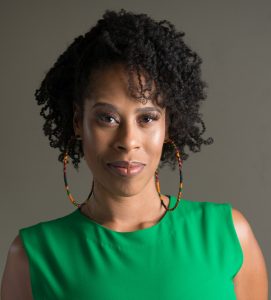 20-November 7 Unicorn Theatre; Pipeline; Dominque Morisseau's 2017 play about living with the odds stacked against you receives its local premiere; Unicorn Theatre. Contact: 816-531-7529 or unicorntheatre.org.
24 Midwest Chamber Ensemble; New Sounds for Strings; The Lyric for Strings by the late George Walker, one of America's most significant Black composers, joins a new work by Kansas City-based Robert Hagenbuch; Lutheran Church of the Resurrection. Contact: midwestchamberensemble.org.
27 Kauffman Center Presents; Black Violin: Impossible Tour; Two gifted Black string players present multimediaprograms of highly eclectic appeal; Kauffman Center for the Performing Arts. Contact: 816-994-7222 or kauffmancenter.org.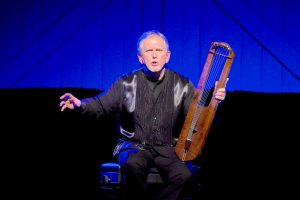 29 Friends of Chamber Music; Beowulf; Singer-troubadour Benjamin Bagby spins ancient tales of love and valor, accompanying himself on a six-stringed harp; Grace and Holy Trinity Cathedral. Contact: 816-561-9999 or chambermusic.org.
29-31 Kansas City Symphony; Brahms' First, Bruch's Violin Concerto; Michael Stern is joined by up-and-coming Violinist Randall Goosby; Kauffman Center for the Performing Arts. Contact: 816-471-0400 or kcsymphony.org.
NOVEMBER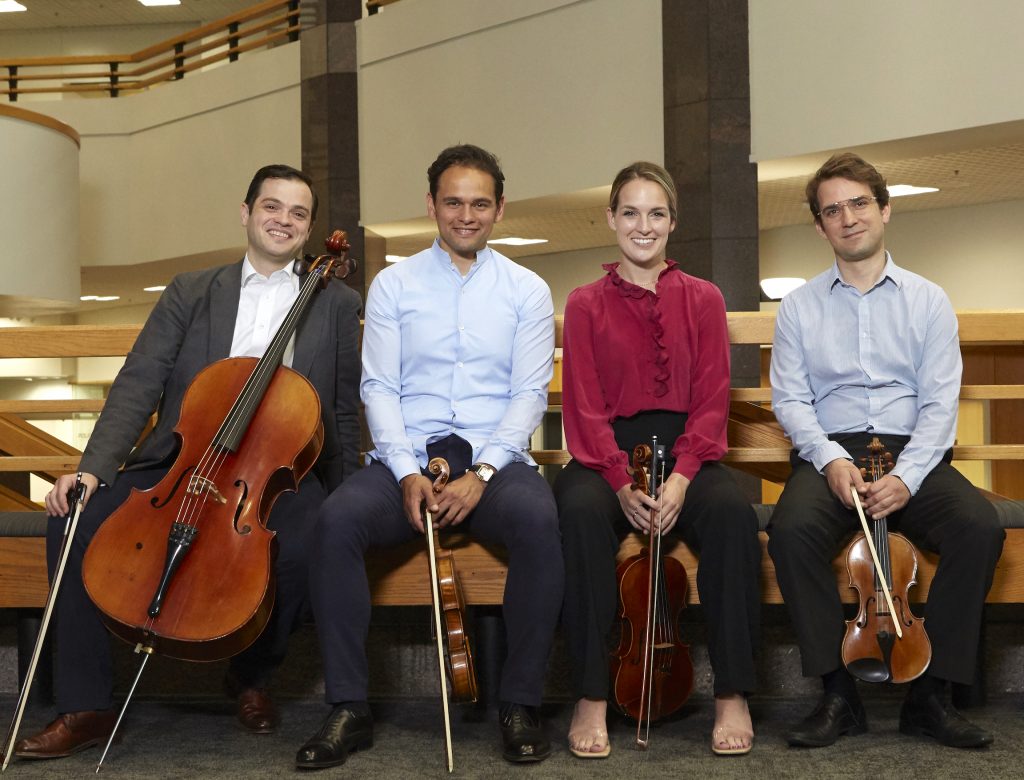 3 Opus 76; Eat, Drink, Play: Schubert and Bartók; Kansas City's premier string quartet delves into Bartók's thorny world for the first time (Quartet No. 1) , in a digital-only performance sponsored by Midwest Trust Center. Contact: 913-469-4445 or jccc.edu/midwest-trust-center.
4 and 7 KC Molière: 400 in 2022 and Jewell Theatre Company; The Learned Ladies; The great French playwright's quadricentennial is jump-started with one of his wittiest plays; venue TBA. Contact: kcmoliere400in2022.com.
4-21 Musical Theater Heritage at Crown Center; Company; Sondheim's brainy, durable classic gets a new take; MTH Theater atCrown Center. Contact: 816-221-6987 or musicaltheaterheritage.com.
6-22 White Theatre at the J; Something Rotten; Two Elizabethan playwrights struggle to compete with Shakespeare by writing the world's first musical; White Theatre, Jewish Community Center of Greater Kansas City. Contact: 913-327-8054 or thejkc.org
7 William Baker Festival Singers; 24th Season Opening Concert; The program includes I Will Lift Up Mine Eyes by the American master Adolphus Hailstork; St. Mary's Episcopal Church. Contact: festivalsingers.org.
11-21 Metropolitan Ensemble Theatre; Oliver!; Dickens himself might have enjoyed Lionel Bart's Tony Award-winning adaptation; Warwick Theatre. Contact: 816-569-3226 or metkc.org.
12 Midwest Trust Center; The Romeros; The Spanish guitar ensemble was formed in 1960 and still consists of family members; Midwest Trust Center. Contact: 913-469-4445 or jccc.edu/midwest-trust-center.
12 1900 Building; Aeolus Quartet; Founded at the Cleveland Institute, this ensemble has become one of America's most dynamic quartets; 1900 Building. Contact: 913-730-1905 or 1900bldg.com.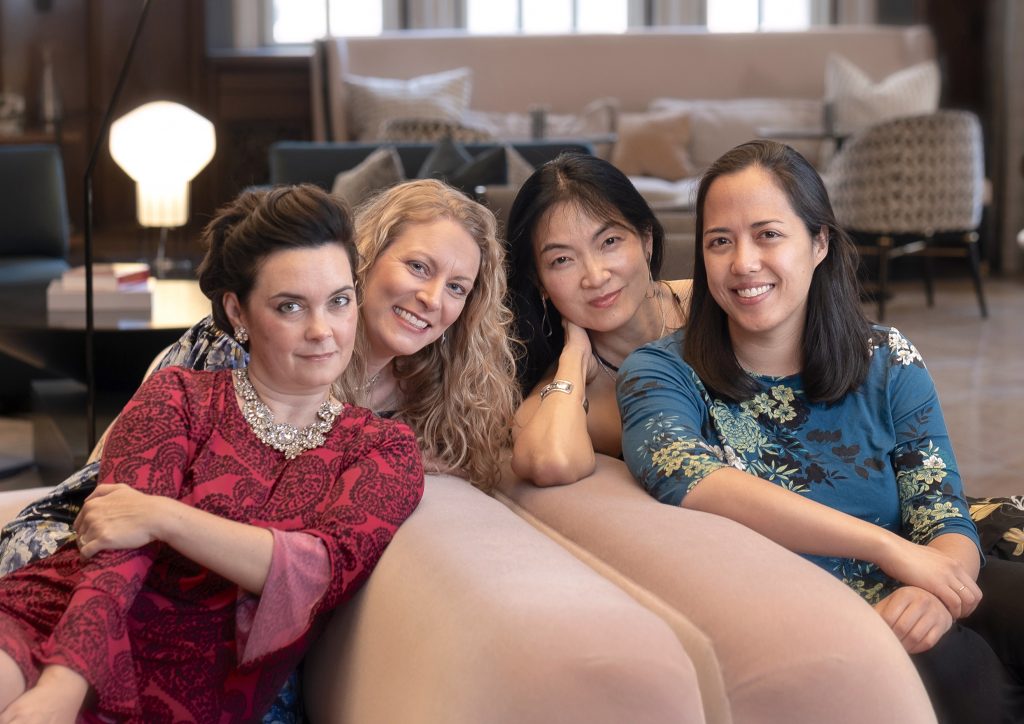 13 Bach Aria Soloists; Bach Inspired; Music of Kansas City-trained Thai composer Narong Prangcharoen is featured in this program of Bach, Mozart, and Britten; Kansas City Public Library Plaza Branch. Contact: 816-820-1473 or bachariasoloists.com.
13-14 Lyric Opera of Kansas City; Lyric Opera Goes to Hollywood; Operatic hits that appear in popular movies are presented live by four gifted vocalists; Kauffman Center for the Performing Arts. Contact: 816-471-7344 or kcopera.org.
17-January 30 New Theatre Restaurant; Always … Patsy Cline; Cathy Barnett stars as Louise, one of Patsy's dearest friends; New Theatre Restaurant. Contact: 913-649-7469 or newtheatre.com.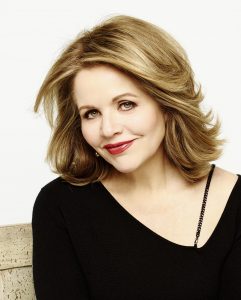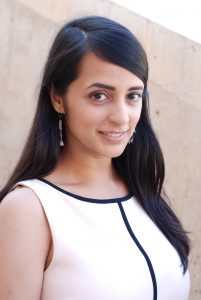 18 Harriman-Jewell Series; Renée Fleming; The world's foremost soprano performs with Pianist Rob Ainsley; Kauffman Center for the Performing Arts. Contact: 816-415-5025 or hjseries.org.
19 International Center for Music at Park University: Stanislav Ioudenitch Students in Concert; Pupils of the Van Cliburn Gold Medalist play so well you might mistake them for professionals (some already are!); 1900 Building. Contact: 1900bldg.com.
20 Spire Chamber Ensemble; This Love Between Us + Bach Magnificat; A new work by Indian-American composer Reena Esmail is juxtaposed with Bach's masterpiece; Country Club Christian Church. Contact: spirechamberensemble.org.
23-28 Kansas City Broadway Series/Broadway Across America; Tootsie: The Comedy Musical; A man dressing as a woman proves surprisingly effective in exposing sexism; Music Hall, Municipal Auditorium. Contact: 816-421-7500 or broadwayinkc.com.
Cover image: Violinist Randall Goosby has quickly risen to the top of the string world with stellar technique and limpid sonority. / Photo by Kaupo Kikkas
To reach Paul Horsley, performing arts editor; send an email to paul@kcindependent.com or find him on Facebook (paul.horsley.501) or Twitter (@phorsleycritic).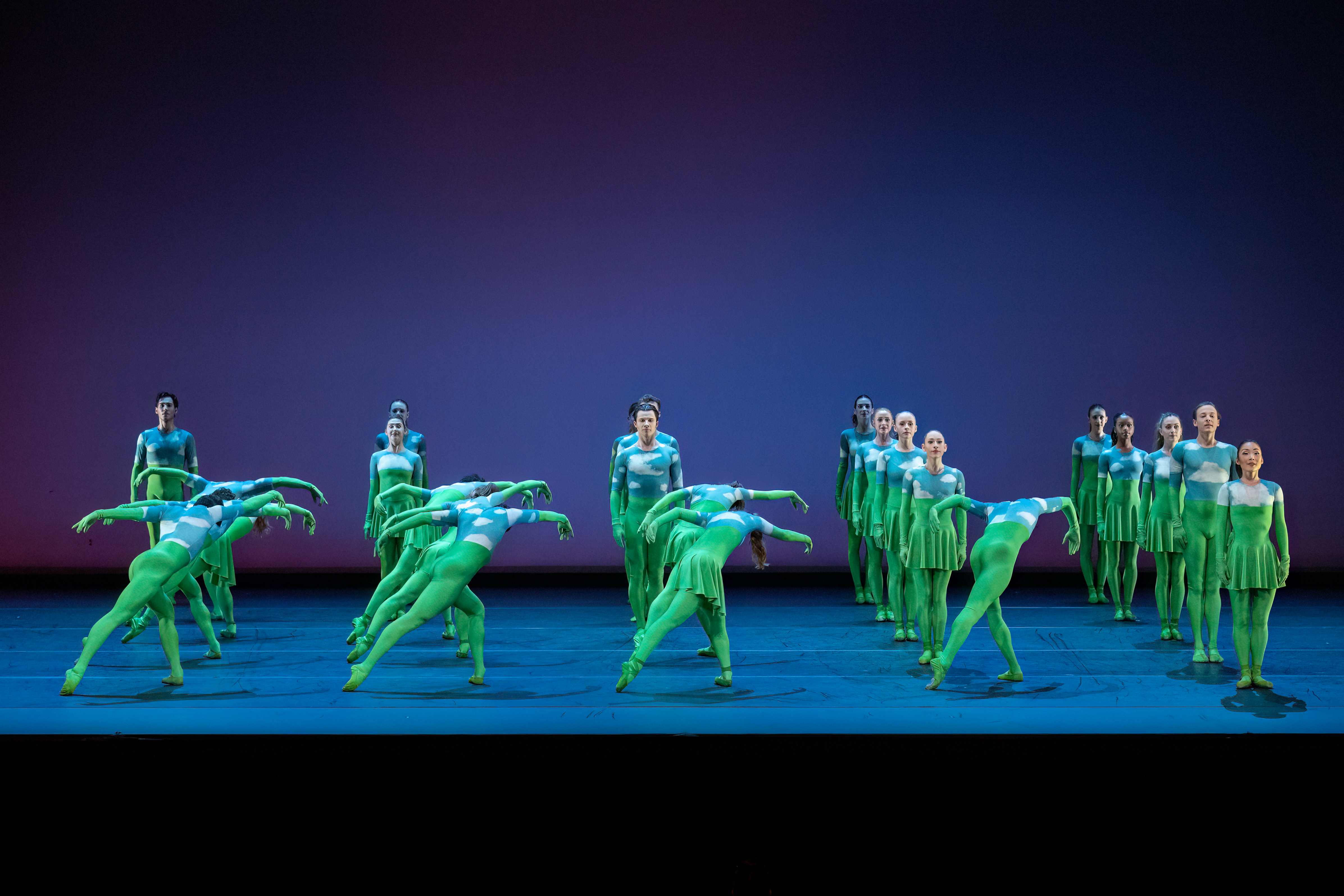 Each spring, the Kansas City Ballet presents a program of mixed repertoire embodying some of the more fascinating trends in contemporary ballet: where dance has been recently, where it stands…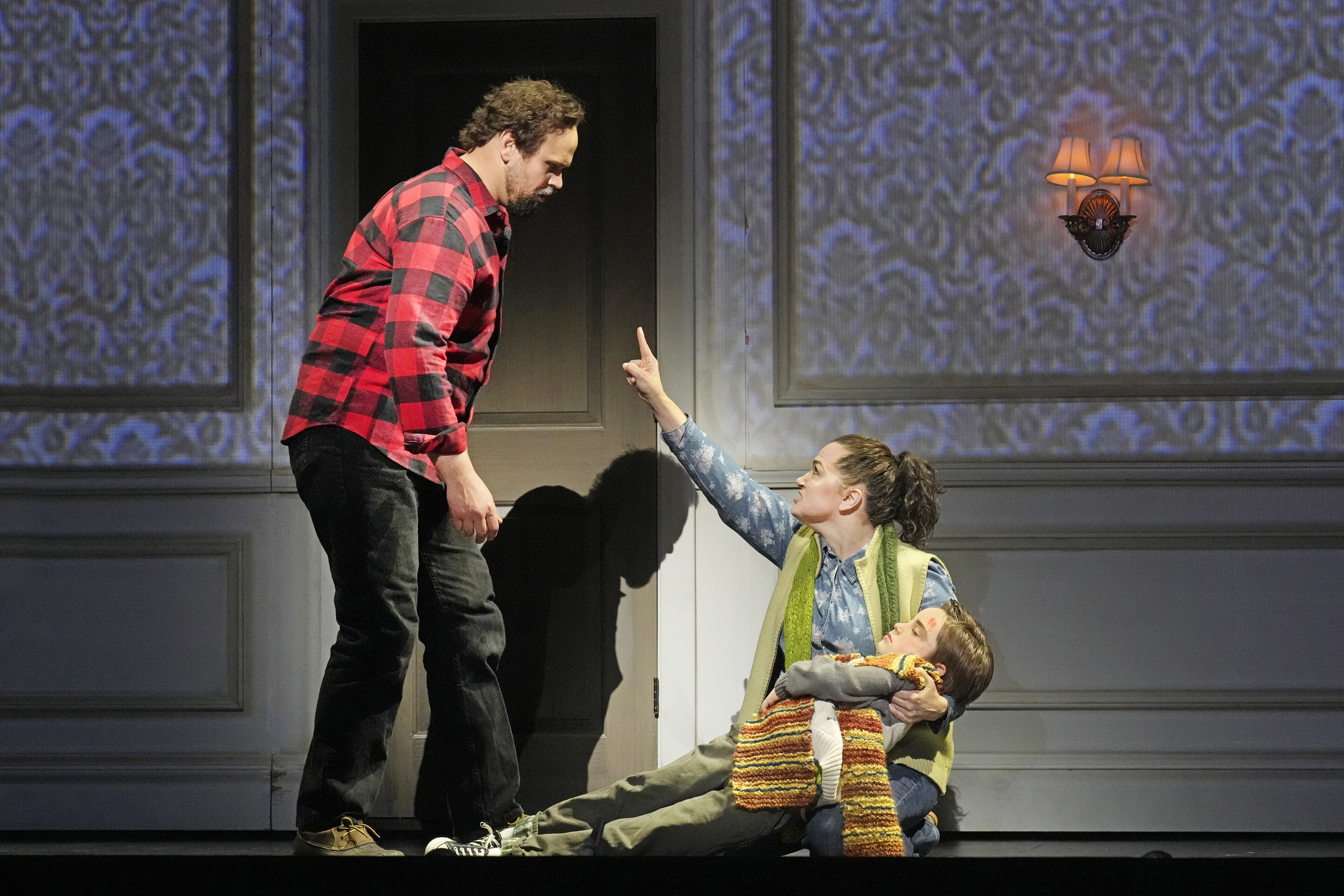 One of the reasons that Stephen King's horror stories are so indelibly etched onto our consciousness is that their macabre ingenuity has lent itself so readily to screen adaptation. Far…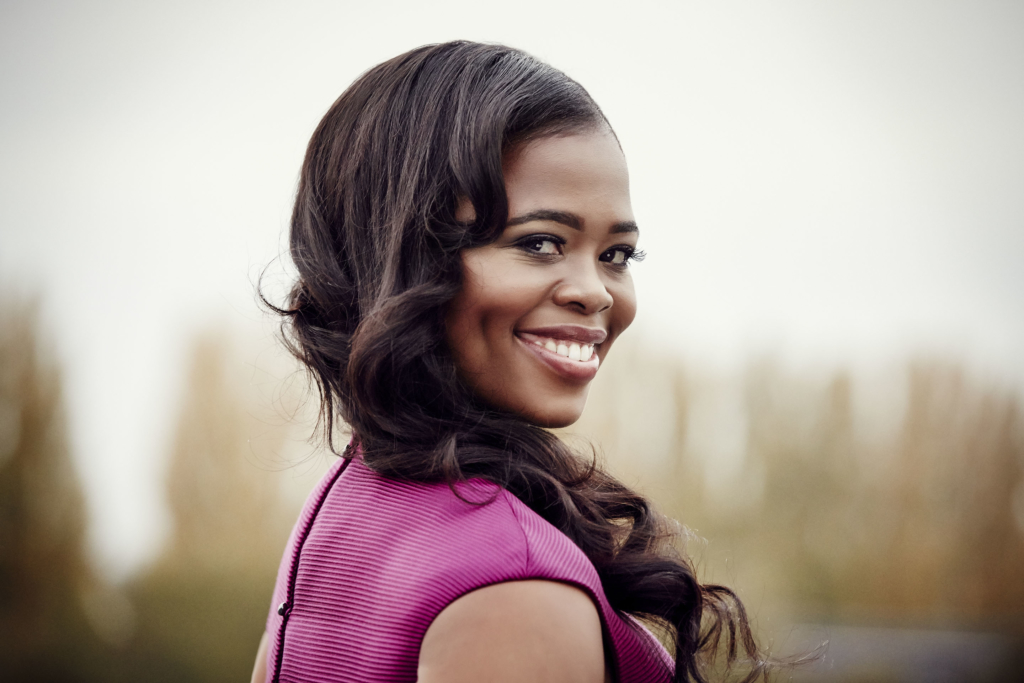 Just about everybody who is anybody has appeared on the Harriman-Jewell Series. Or so it seems these days, 58 years after the Series was founded by two William Jewell College…
Dance is live theater, and thus every performance of a work of choreography differs from every other. Standard works evolve from year to year, as well: Since 2015, when Devon…