BEST OF HOLIDAY 2017: The wonderland is near
As holidays approach, let's all agree to relax and just have blessed fun this year. We've earned it! We offer suggestions for some of the more intriguing, inspiring events of this year's performing-arts lineup.
NOVEMBER

Through the 19th: Lyric Opera of Kansas City; Everest; What better opera to get you in the mood for subzero Winter Wonderland than one set atop the world's highest mountain? Joby Talbot's opera, in only the second productions since its successful Dallas Opera premiere, is based on the true story of three climbers caught in a 1996 blizzard. Muriel Kauffman Theatre. 816-471-7344 or kcopera.org.
Through the 19th: MTH Theater at Crown Center (Musical Theater Heritage); Into the Woods; Sarah Crawford directs the Lapine/Sondheim's classic, now celebrating its 30th anniversary: a musical that takes the Brothers Grimm and turns them practically upside-down. Crown Center. 816-221-6987 or musicaltheaterheritage.com.
Through the 26th: Metropolitan Ensemble Theatre; Cymbeline; Shakespeare's comedies often have tragedy in them, and vice versa: This relatively rare play actually falls somewhere in the middle. (That there's romance and passion is, of course, a given.) 816-569-3226 or metkc.org.
Through December 24th: The Living Room Theatre; Milking Christmas; Missy Koonce directs a new musical comedy by the team that brought us The Ballad of Lefty & Crabbe, with the help of musician Ryan McCall. Life in "Christmastown" has rarely looked so wacky! The Living Room. 816-533-5857 or thelivingroomkc.com.
Through December 31st: The Coterie Theatre; A Charlie Brown Christmas; The Coterie's annual send-up of the holiday classic contains all the wit, humanity and color of the durable TV special by Bill Melendez and Lee Mendelson. William J. Christie directs. Crown Center. 816-474-6552 or thecoterie.org.
14-19: Theatre League/Kansas City Broadway Series; Waitress: The Musical; This show-stopper, inspired by Adrienne Shelly's film, features music by six-time Grammy Award nominee Sara Bareilles. Local actors Sutton Hamm and Tenley Thompson, both of Olathe, will alternate the role of Lulu, the main character's daughter. Also: December 5-10: Les Miserables. Claude-Michel Schönberg's Tony Award-winning musical is now making its 25th anniversary tour. Music Hall. 816-421-7500 or broadwayinkc.com.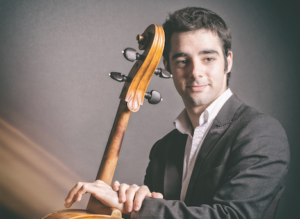 17: Harriman-Jewell Series; Pablo Ferrández, cello and Julio Elizalde, cello; Prizewinner at the 15th International Tchaikovsky Competition, Pablo is an astounding new talent who has the great fortune of performing on a 1696 Stradivarius cello, on loan from the Nippon Music Foundation. Discovery Series: Admission is free but advance-ticket reservations are recommended. Folly Theater. 816-415-5025 or hjseries.org.
17-18: Kansas City Women's Chorus; The Curve of Time; Now in its 18th season, this group of dedicated and diverse singers (pictured above) presents a program that reflects on the world's vicissitudes. Join them as they explore life's passages with poignancy and plenty of fun! Liberty Performing Arts Theatre. 816-822-2344 or kcwomenschorus.org.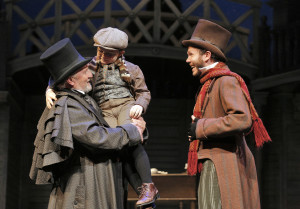 17-December 24: Kansas City Repertory Theatre; A Christmas Carol; Rep Artistic Director Eric Rosen presents an all-new "re-envisioned" adaptation of the holiday fixture, now in its 37th season. Not to worry: The Rep's colorful characters, visual splendor and dramatic verve will remain intact! Spencer Theatre. 816-235-2700 or kcrep.org.
24-26: Kansas City Symphony; Romantic Royalty: Tchaikovsky and Chopin; Soloist Andrew Tyson is joined by guest conductor Yoav Talmi for Chopin's Second Piano Concerto, in a program that also includes Tchaikovsky's "Pathétique" Symphony. Helzberg Hall. 816-471-0400 or kcsymphony.org.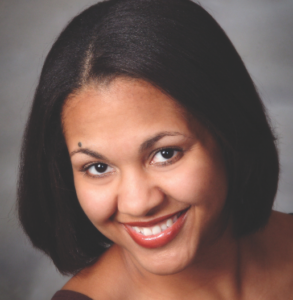 24-December 24: Quality Hill Playhouse; Christmas in Song; This holiday favorite (for 18 years!) intersperses sacred and secular in a cabaret of witty, wise and serious fun. The indefatigable J. Kent Barnhart hosts from the keyboard, with a bevy of marvelous singers as always. 816-421-1700 or qualityhillplayhouse.com.
DECEMBER
1: Kansas City Symphony; Canadian Brass: Christmastime is Here!; The Grammy Award-winning quintet from north of the border joins the Symphony for carols, sacred music and fun, led by guest conductor Douglas Droste. 816-471-0400 or kcsymphony.org.
1-3: Mesner Puppets; The Nativity; Celebrating its 30th year, the inimitable Mesner ensemble presents a stunning holiday favorite, in which life-sized puppets recount the Nativity story. Grace & Holy Trinity Cathedral. Also: December 5-23: The Snowy Day and Other Stories by Ezra Jack Keats; The Mesner puppets present a visual version of the Caldecott-winning books, adapted for the stage by Jerome Hairston. Mesner Studio, 1006 Linwood Blvd. 816-235-6222 or mesnerpuppets.org.
2: Carlsen Center Presents; Madisen Ward and the Mama Bear; This mother and son team from Independence, Missouri, team up for an evening of modern-soulful folk music and more. Yardley Hall, Johnson County Community College. 913-469-4445 or jccc.edu/carlsen-center-presents.

2, 3 and 8: Kansas City Chorale; The Holiday Concerts; The ensemble "sings in" the season with works by Mendelssohn, Abbie Betinis, Nico Muhly, Stephen Paulus and others. St. Paul's Episcopal Church (Dec. 2), The 1900 Building (Dec. 3) and Rolling Hills Presbyterian Church (Dec. 8). 816-235-6222 or kcchorale.org.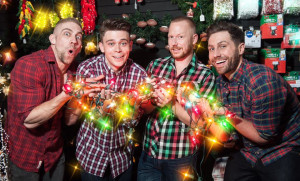 2, 3 and 10: Heartland Men's Chorus; Packages With Beaus; This year's holiday program features the nationally renowned quartet Well-Strung and an appearance (on Dec. 10) of singer-actor (and Broadway sensation) Claybourne Elder. Folly Theater (Dec. 2-3) and Yardley Hall (Dec. 10). 816-931-3338 or hmckc.org.
3: Musica Sacra; Celebration of the Christmas Season; A program of delicious Baroque rarities by Francesco Durante (Magnificat) and Buxtehude (The Newborn Child). Arrupe Hall Auditorium, Rockhurst University. 816-235-6222 or rockhurst.edu/center-arts-letters.
5: Kansas City Chamber Orchestra; St. Nicolas!; KC's most venerated chamber ensemble is joined by Musica Vocale, whose music director, choral master Arnold Epley, will serve as guest conductor. The program includes Britten's Saint Nicolas Cantata. Old Mission United Methodist Church. 816-235-6222 or kcchamberorchestra.org.
7-23: MTH Theater at Crown Center (Musical Theater Heritage); A Spectacular Christmas Show; Holiday-related tunes from Broadway musicals, plus holiday favorites. Also: December 14-16: A Crooner Christmas, Sinatra Style; Les Lankhorst "is" Sinatra in this whimsical impersonation/tribute. Crown Center. 816-221-6987 or musicaltheaterheritage.com.

7-24: Kansas City Ballet; The Nutcracker; Now in its third season, Devon Carney's fresh production continues to sparkle, with fresh touches each year to keep it current. The new scenic designs are by Alain Vaes, with costumes by Holly Hynes. Muriel Kauffman Theatre. 816-931-8993 or kcballet.org.
8-10: Kansas City Symphony; Handel's Messiah; Matthew Halls conducts the Symphony in a fully professional version of the annual favorite, featuring top soloists and the Symphony Chorus. Helzberg Hall. 816-471-0400 or kcsymphony.org.
9: Folly Jazz Series; Spanish Harlem Orchestra; The Series continues its 35th anniversary celebration with a Grammy Award-winning band dedicated to Salsa, Latin jazz and hard-hitting New York styles. Folly Theater. 816-474-4444 or follytheater.org.
9: Carlsen Center Presents; Danú and the Kansas City Chorale: A Christmas Gathering: Féile Na Nollag; Christmas in Ireland, what could be better? Yardley Hall, Johnson County Community College. 913-469-4445 or jccc.edu/carlsen-center-presents.
13: Kansas City Jazz Orchestra; A Kansas City Christmas; Christmas standards are given a decisive "swing" by this fine local ensemble, performing a wide range of hits. Helzberg Hall. 816-994-7222 or kauffmancenter.org.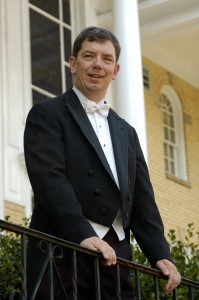 15 & 17: William Baker Festival Singers; Candlelight, Carols & Cathedral; This rock-solid choir, celebrating its 20th anniversary, is pulling out the stops here with carols and a variety of works for chorus and organ. Cathedral of the Immaculate Conception (12-15) and Grace & Holy Trinity Cathedral (12-17). 913-403-9223 or festivalsingers.org.
15-19; Kansas City Symphony; Christmas Festival; Associate Conductor Jason Seber leads the Symphony Chorus, soloist Christiane Noll, the Allegro Children's Choir and the Rezound! Handbell Ensemble in this spectacular holiday favorite. Also: December 22-23: Disney in Concert: Tim Burton's The Nightmare Before Christmas; Jason conducts Danny Elfman's crazed film score live, with the film projected on a gigantic screen overhead as the Symphony plays in sync. Helzberg Hall. 816-471-0400 or kcsymphony.org.
16-17: Kantorei KC; Kantorei Christmas: The Journey Continues; Founded in 2009, this Lee Summit-based choral group has achieved notable success in the competitive local choral scene. Central United Methodist Church (12-16) and Visitation Catholic Church (12-17). kantoreikc.org.

17: Carlsen Center Presents: Hermon Mehari Quintet: Winterlude Series; A world-class jazz ensemble that has made Kansas City its home presents a music from the album Bleu, with original works and music of Hermon's contemporaries as well. Polsky Theatre. 913-469-4445 or jccc.edu/carlsen-center-presents.
20: Spire Chamber Ensemble and Baroque Orchestra; Handel's Messiah; Founded in 2010, this group of professionals performs Handel's masterpiece on period instruments and using historically informed choral practices. Helzberg Hall. 816-994-7222 or kauffmancenter.org. (Also see: spirechamberensemble.org.)
To reach Paul Horsley, performing arts editor, send an email to paul@kcindependent.com or find him on Facebook (paul.horsley.501) or Twitter (@phorsleycritic).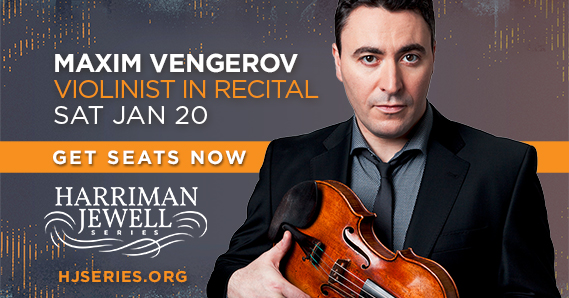 Devon Carney's great affection for classical ballet stands front and center in his lovingly choreographed Swan Lake, which the Kansas City Ballet introduced here in 2016 and is currently revisiting.…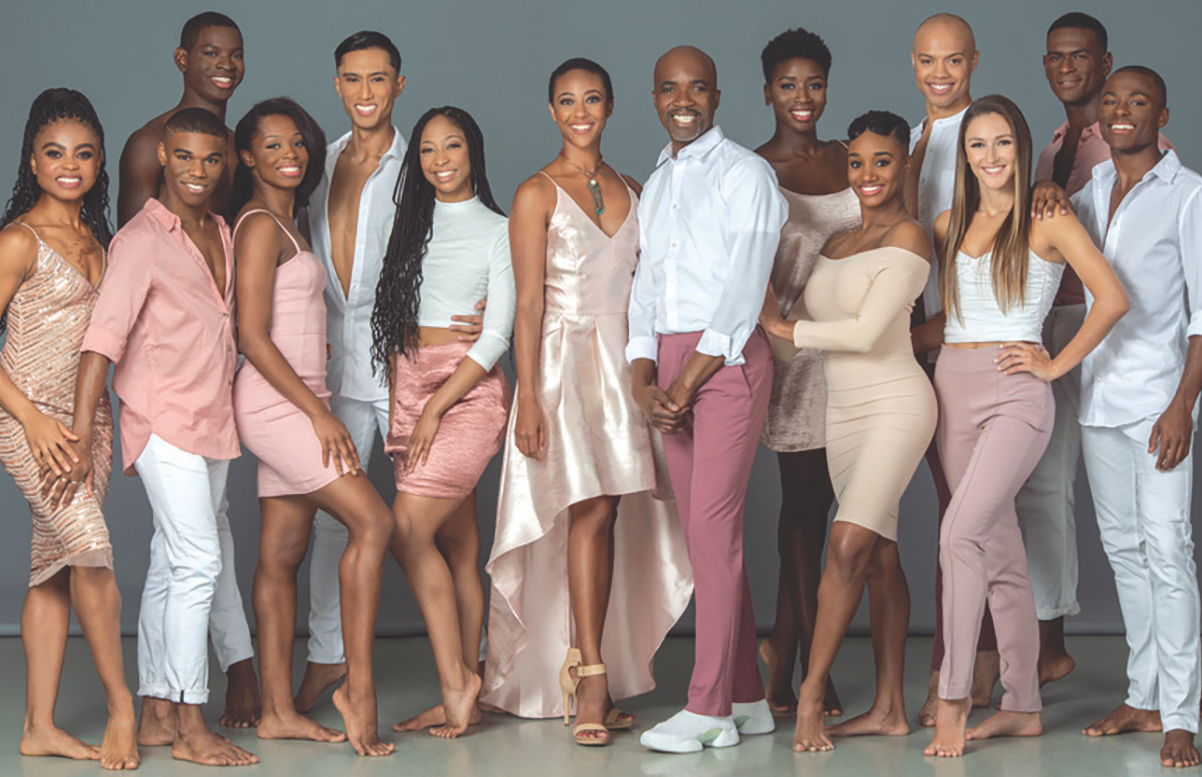 FEBRUARY 7-9  Kansas City Symphony; Zukerman Plays Beethoven's Violin Concerto; Michael Stern has invited the great American artist to help inaugurate the Symphony's dual celebration of Beethoven's 250th birthday and…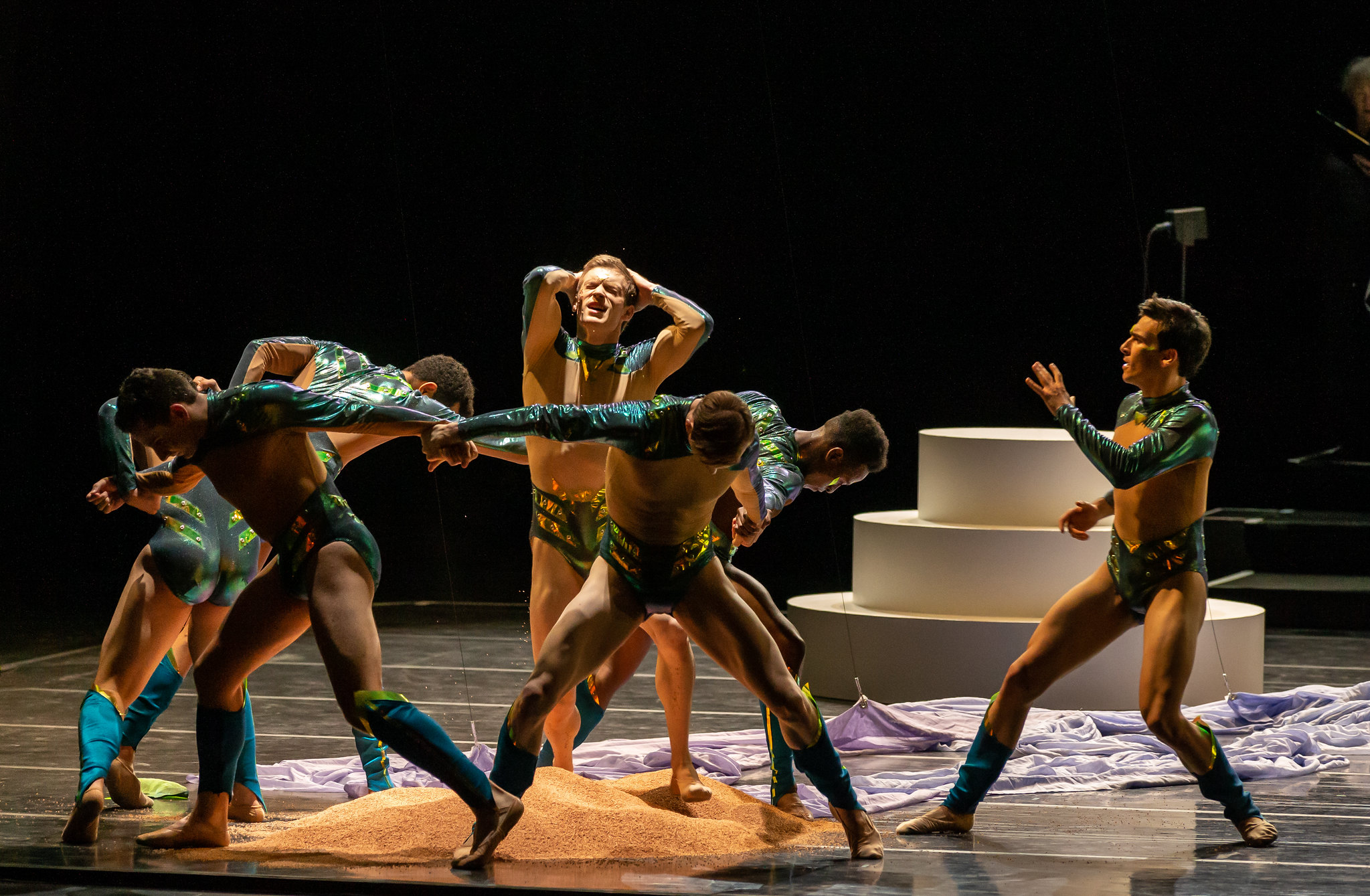 Carl Orff's Carmina Burana lends itself to the stage partly, perhaps, because the composer actually intended it to be performed as a sort of theatrical pageant, with sets, costumes, and…
Even the oddest of retellings of Mozart operas can make for a satisfying evening if the peerless music is executed beautifully enough. Stage director Alison Moritz and her design team…