BLURRING THE LINES: Violin-piano duo brings cross-cultural program to JCCC series
Classical music has proven itself to be one of the last bastions of "high-brow" art, but even its stubborn notions of the superiority of cultivated European tradition are giving way. It's about time, many will say.
Violinist Lara St. John is one of a growing number of strictly trained musicians who have, in recent years, made it their mission to explore the connections between classical and vernacular traditions. She joins cellist Yo-Yo Ma, pianist Gabriela Montero, and numerous opera singers (including KC's own Joyce DiDonato) in trying to show us that music is music: That if you look closely enough at Bach or Beethoven you find that they, too, embraced folk and popular traditions as a normal part of their musical landscape. If they saw deep ties between what was being sung on the street and what they were composing, why shouldn't we?
"These divisions are just sort of made up, by folks who wanted to have some idea of elitist purity to their music," Lara said recently, of the distinction between music of ordinary people and what came to be regarded as "courtly" music—works created for the entertainment of European nobility. "Any of the greats would have said that. The only difference between a Bach gavotte and a Celtic gig is basically that Bach is just a little more complicated. It modulates more. But all of the basics are the same: the rhythm and the danceability." A native of London, Ontario, Lara was trained at the Curtis Institute of Music, made an early mark in the 1990s with dazzling interpretations of Bach, and today resides mostly in New York.
On February 11th, she and world-renowned pianist Matt Herskowitz bring a program they call Lavuta to the Polsky Theatre, as part of the always-intriguing series that is now officially known as Carlsen Center Presents. Though Lavuta is the Romani (Gypsy) word for violin, the program also features the piano prominently, and includes a wide range of the music that this duo has taken around the world. Matt is a musical phenomenon in his own right, in fact, equally at ease in classical, jazz and everything in between, and he has collaborated with Lara on a number of projects. "It wasn't until I found sort of the perfect partner for this that it finally came to fruition," Lara said.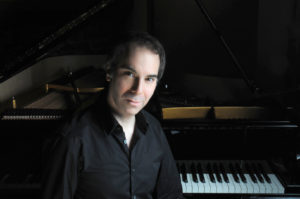 Beginning with the gorgeous Sonata for Violin and Piano by the 19th-century composer César Franck, the program wends its way through Matt's own lavish arrangements of tunes by George Gershwin and ends up with music from the duo's most recent album Shiksa, which includes folk music of Armenia, Palestine, the Jewish diaspora, Russia, Macedonia, Serbia, Romania and Hungary. "All music is intertwined," Lara said. "There's nothing that I can't learn from."
An inveterate world traveler, Lara said she always assimilates from the musicians she comes into contact with, be they Romany violinists, Ladino singers or Macedonian folk-song experts. "You learn from others, from other styles, and this is always imparted into your personal wisdom."
It's not simply that classical musicians are becoming bored with playing the same half-dozen concertos over and over. It's that younger musicians today grow up loving a wider range of music, and find it natural to bring it all together. Lara still plays the Mendelssohn and Tchaikovsky concertos, but she said if that were all she did she'd "just jump off a tall building."
Yes, they are great works: "You don't get sick of them. But you're not really improving yourself if you're just repeating things over and over and over." In fact, even Lara's "straight" concert repertoire is wide-ranging: The list of works for violin and orchestra she performs regularly encompasses everything from standards to Stenhammar, Paganini to Piazzolla, Rimsky-Korsakov and Shostakovich to Schindlers List and The Red Violin.
Lara is also currently Artistic Advisor for Chamber Music at The Barns, one of the activities at the performing-arts complex outside of Washington, D.C., known as Wolf Trap. "Part of the theme of the entire season this year is the connection between folk and classical," she said, "basically what I like to call 'the music of many' and 'the music of one.' Because as you know, folk comes from tradition: It's not one person, it's many people changing it over the years and making it into an actual cultural tradition."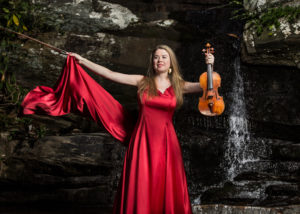 And for centuries composers have taken elements of these earthbound traditions and usurped them for "exotic sounding" music such as Turkish Marches. The Janissary street bands that were prevalent in Mozart's and Beethoven's Vienna (vestiges of the Ottoman Empire that had ruled the region until the 17th century) found their way into all manner of classical works, where they were vaguely replicated with music scored for bass drum, triangle and cymbal.
"They don't sound like a Janissary band," Lara said, "but they were inspired by the idea." In fact, she added: "You can look at any single composer from any single era in history and there's no doubt that they were strongly inspired by what I call the 'music of the many.' "
— By Paul Horsley
Lara St. John and Matt Herskowitz perform Lavuta on February 11th at Polsky Theatre. For tickets call 913-469-4445 or go to jccc.edu/carlsen-center-presents. 
Photo credits: Cover photo courtesy Carlsen Center Presents. Photo of Lara at top by JR Sheetz, at bottom by James Farley. Photo of Matt from mattherskowitzpiano.com. 
To reach Paul Horsley, performing arts editor, send email to paul@kcindependent.com or find him on Facebook (paul.horsley.501) or Twitter (@phorsleycritic).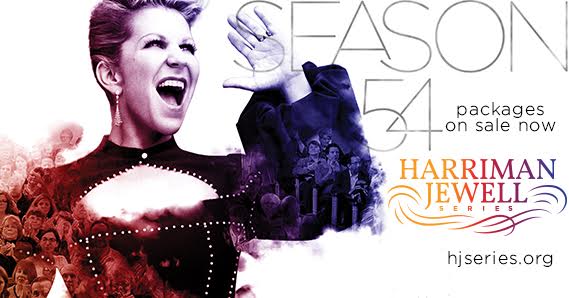 Vanessa Severo  The actor, writer, choreographer, and director is the daughter of Brazilian immigrants. She has appeared on all the major stages in Kansas City and on quite a few…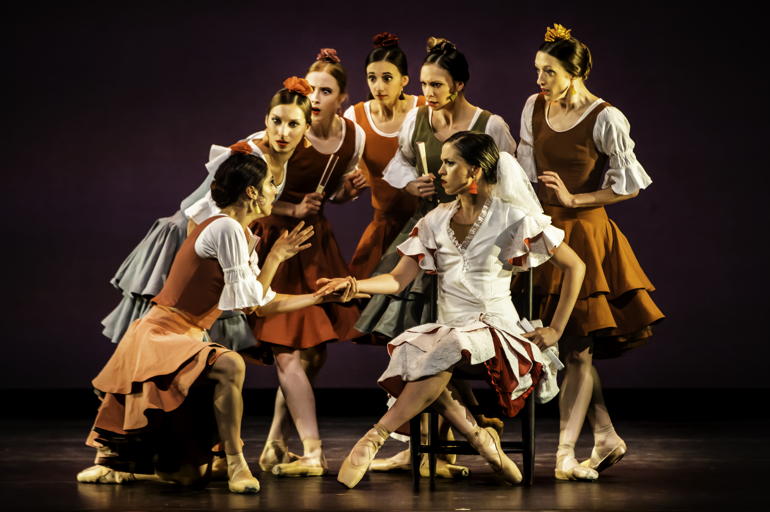 Latin Americans have played a major role in the growth of greater Kansas City for at least two centuries, probably beginning with the founding of Independence, Missouri, in 1821. Yet…
Nearly all of Beau Bledsoe's musical adventures have grown out of a lifelong love of the classical guitar, also known as the "Spanish" guitar. So it made sense that Ensemble…
After more than two decades and four deans, it was beginning to look as if the UMKC Conservatory's dream of a new facility would remain just that: a dream. Until…