BRICK BY YELLOW BRICK: KC Ballet and renowned choreographic storyteller build brand-new 'Wizard'
When Septime Webre set about to create a ballet of The Wizard of Oz, he recognized the challenge facing anyone who adapts L. Frank Baum's story: Audiences come with certain expectations. The key, as he and his designers had to confront right off the bat, is to satisfy those desires and to push us to a new understanding of Dorothy and her friends. Indeed, why create a new version of anything if you have nothing fresh to offer?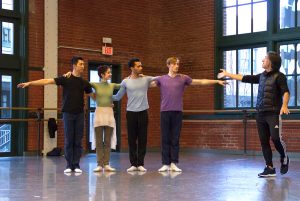 "A ballet that adapts another source, a movie or a book, needs to deliver the information in an unexpected way," said the choreographer, whose Alice (in Wonderland), presented here in 2014, has become one the most successful American "story ballets" of recent years. "There's a kind of bait-and-switch that re-engages the viewer, by design."
Many of the stage versions of The Wizard of Oz have remained so wedded to the MGM film that they've placed no original stamp on Baum's tale, said Septime, who has spent the last decade adapting literary works by Fitzgerald (The Great Gatsby), Hemingway (The Sun Also Rises) and even Washington Irving (The Legend of Sleepy Hollow). "The movie is great, end of statement. It's its own thing."
At the same time, any new version ignores the film's imprint at its peril, he said. "The successful choreographer and designers will fulfill the audiences' expectations … while illuminating different facets of this jewel that haven't been illuminated before."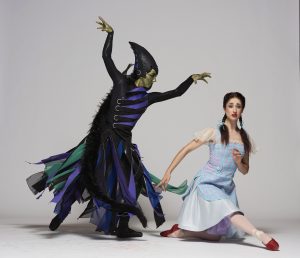 For his new ballet of The Wizard of Oz, which has its world premiere this October 12th through the 21st at the Kauffman Center, Septime has engaged several of his Alice collaborators,notably costume designer Liz Vandal and composer Matthew Pierce. "We're telling the tale in a new way, with different kinds of visual elements that allow you to see the story in a fresh way … that makes you think about the characters in a different way."
The seventh son (thus the Latin septime) of a large Cuban-American family, Septime grew up in the Bahamas and in South Texas, earning his ballet training in Brownsville and later in Austin. After a year dancing with Ballet Austin he moved to New York and began dancing and choreographing. His work was influenced by the abstract style of Balanchine but also by the works of William Forsythe, Twyla Tharp and Merce Cunningham. From 1993 he directed the American Repertory Ballet and from 1999 to 2006 he was artistic director at Washington Ballet, where he exerted a powerful influence. In 2017 he became artistic director of Hong Kong Ballet.
The Wizard of Oz has been a fascination for Septime since his childhood: When he was 12, he and his siblings first staged a version on a Bahamian beach. Later, in Brownsville, they created first a marionette version and eventually a live production, which was performed in parks, community centers, orphanages, churches and care homes. "So it has always been sort of churning there," he said. "It's a story I know well."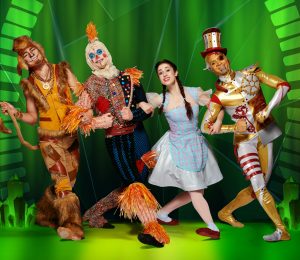 When Septime began choreographing full-length ballets almost exclusively about a decade ago, it seemed almost inevitable that he would eventually get around to Baum's fanciful tale. After the enormous success of Alice, his mind wandered back to his early days with Wizard, a book that had after all been written under the influence of Lewis Carroll's story. Thus was born the current version of The Wizard of Oz (Septime's fourth, technically), which fittingly is having its world premiere right here in the Land of Oz.
The million-dollar production, a collaboration with Colorado Ballet and Royal Winnipeg Ballet, joins a seemingly endless line of Oz adaptations, said KC Ballet Artistic Director Dšvon Carney, who has long felt that a Wizard adaptation was a natural for Our Town's company. "The movie is just one little blip," he said, "on a historical lineage of Wizard of Oz retellings that has been going on since 1900 and continues to this day."
Devon said when he first heard of Septime's idea of setting Baum's tale his eyes lit up. He knew that the choreographer would create something unique, and if not here in the Midwest, then where else? "Septime's is a unique, fresh, one-of-a-kind interpretation of a well-known story that goes way beyond the movie. And we are joining the lineage of the ever-increasing lineage of the 'World of Oz' through producing this work."
Critical in making this story work is simplicity, Septime said. This does not, however, preclude an eclectic mix of cultural references: The Tin Man is "Carnaby Street 1974," he said, "Malcolm McLaren styling Sid Vicious, like a punkish dandy." The Scarecrow is like a patchwork Raggedy Andy doll, sporting an orange "straw" mohawk and an outfit festooned with random multicolored buttons. The Lion is "a cocky, gold-chain-wearing Jim-Morrison-meets-David-Bowie."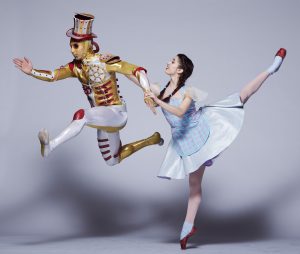 Dorothy, on the other hand, remains a simple yet knowing young lady: Septime underscores that her story is not just for kids: As with Alice, The Wizard of Oz  conveys life-lessons that we are all learning at every stage of our lives. "Even though she's a little girl, Dorothy has an evolved, mature inner life that will allow us to trace an emotional journey," Septime said, adding that the dancers performing his Dorothy have "technique, openness, freshness … and a sense of joy that will come across as girlishness."
Dorothy's journey is sort of a travelogue, after all, "a coming of age tale. It's a journey. It's a Thelma and Louise, in a way. … Dorothy is suffering from ennui, she's a little unhappy in her world, and she goes somewhere else and learns things and when she returns she's the same person: but she's not. The characters she meets, the particulars of her journey are fascinating and fantastical and they capture both our human heart and our sense of adventure and imagination."
—By Paul Horsley
Cover portrait of Septime Weber by Elizabeth Stehling 
 The Wizard of Oz runs through October 21st at the Kauffman Center. Call 816-931-8993 or to go www.kcballet.org. The score by Matthew Pierce is performed live by the Kansas City Symphony. The production includes set designs by Michael Raiford, some 120 costume designs by Liz Vandal, puppet designs by Nicholas Mahon and projections by Aaron Rhyne.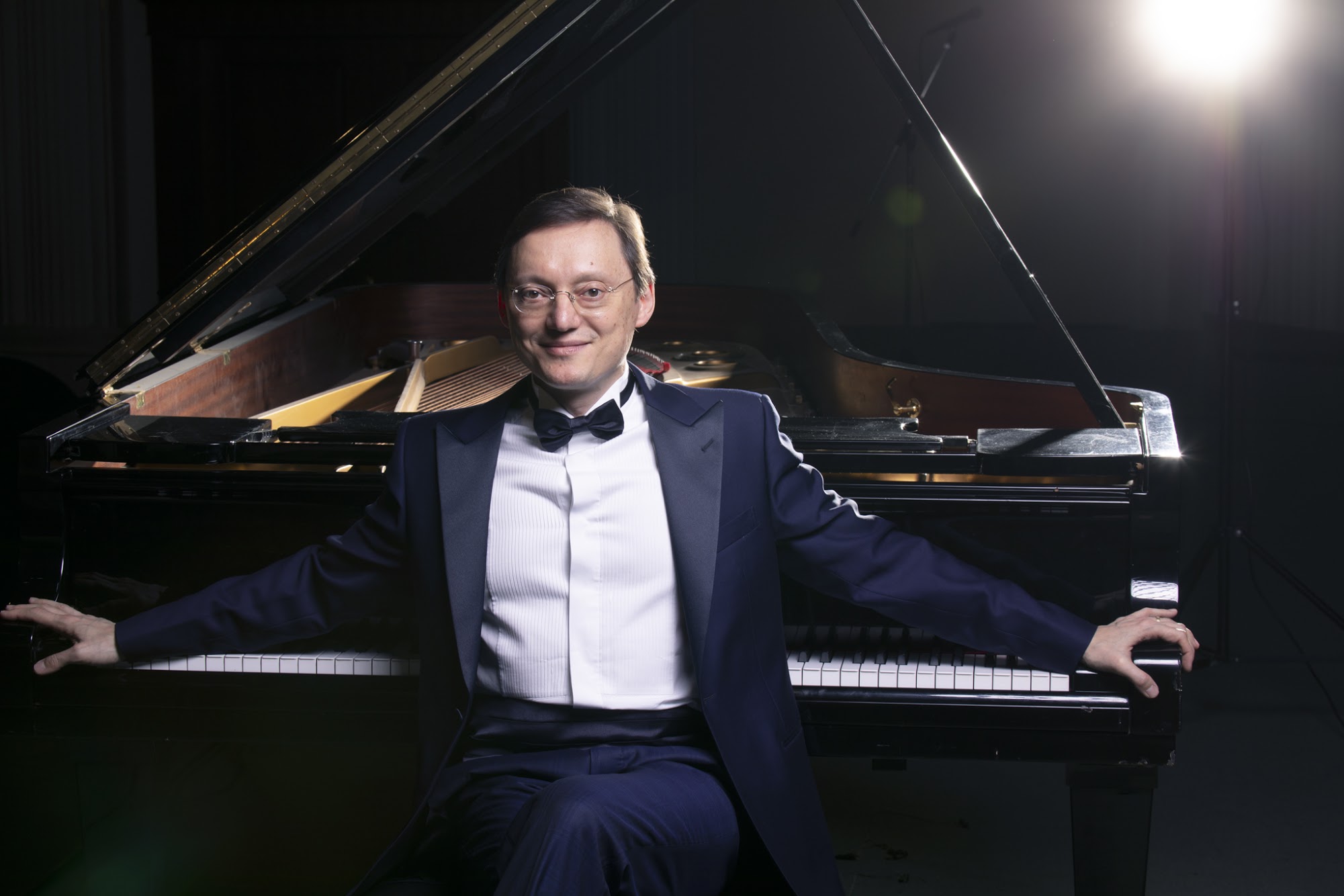 Music competitions: High-stakes horse races, followed by lucrative prizes and worldwide fame, right? Well, not exactly. The competition of today has in fact become a sort of "second education" for…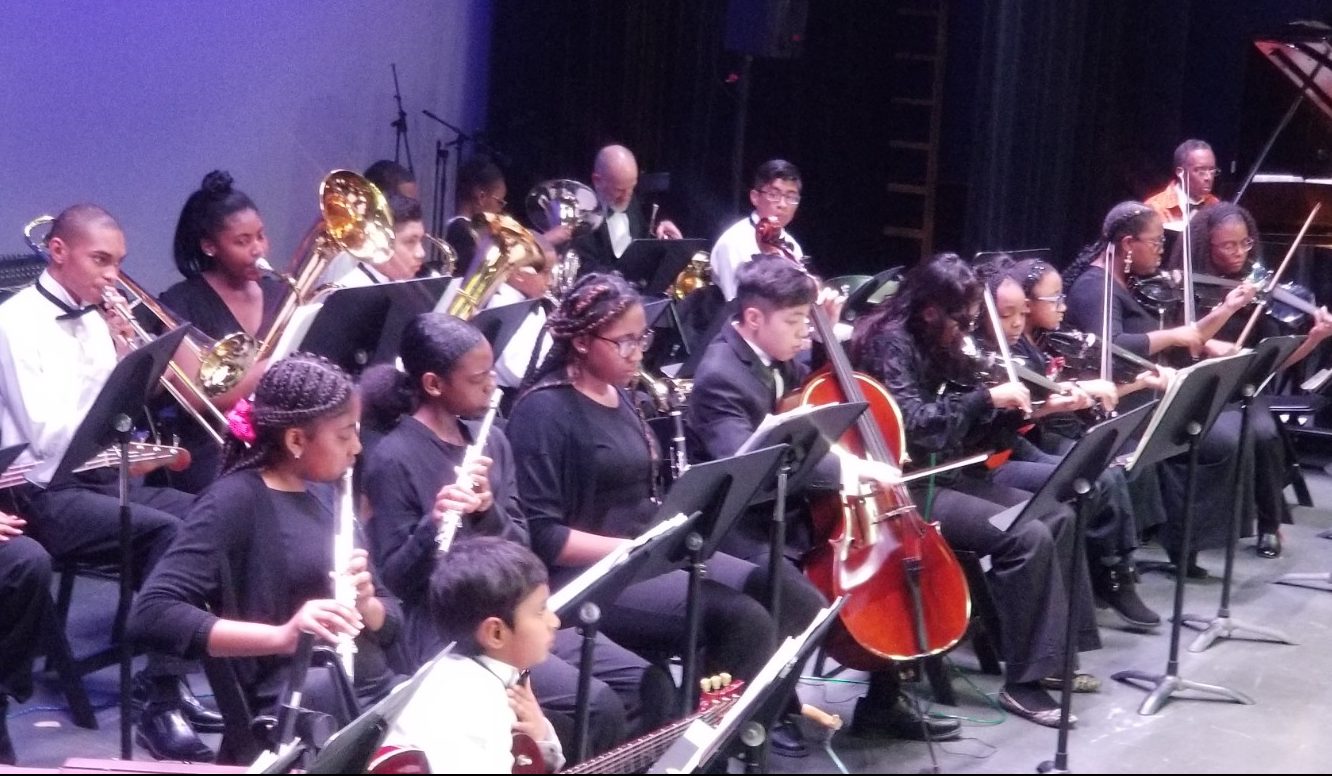 When Darryl Chamberlain established the A-Flat Music Studio Inc. in 2016, he had several goals in mind. First, he believed that young people ages 10 and up should learn how…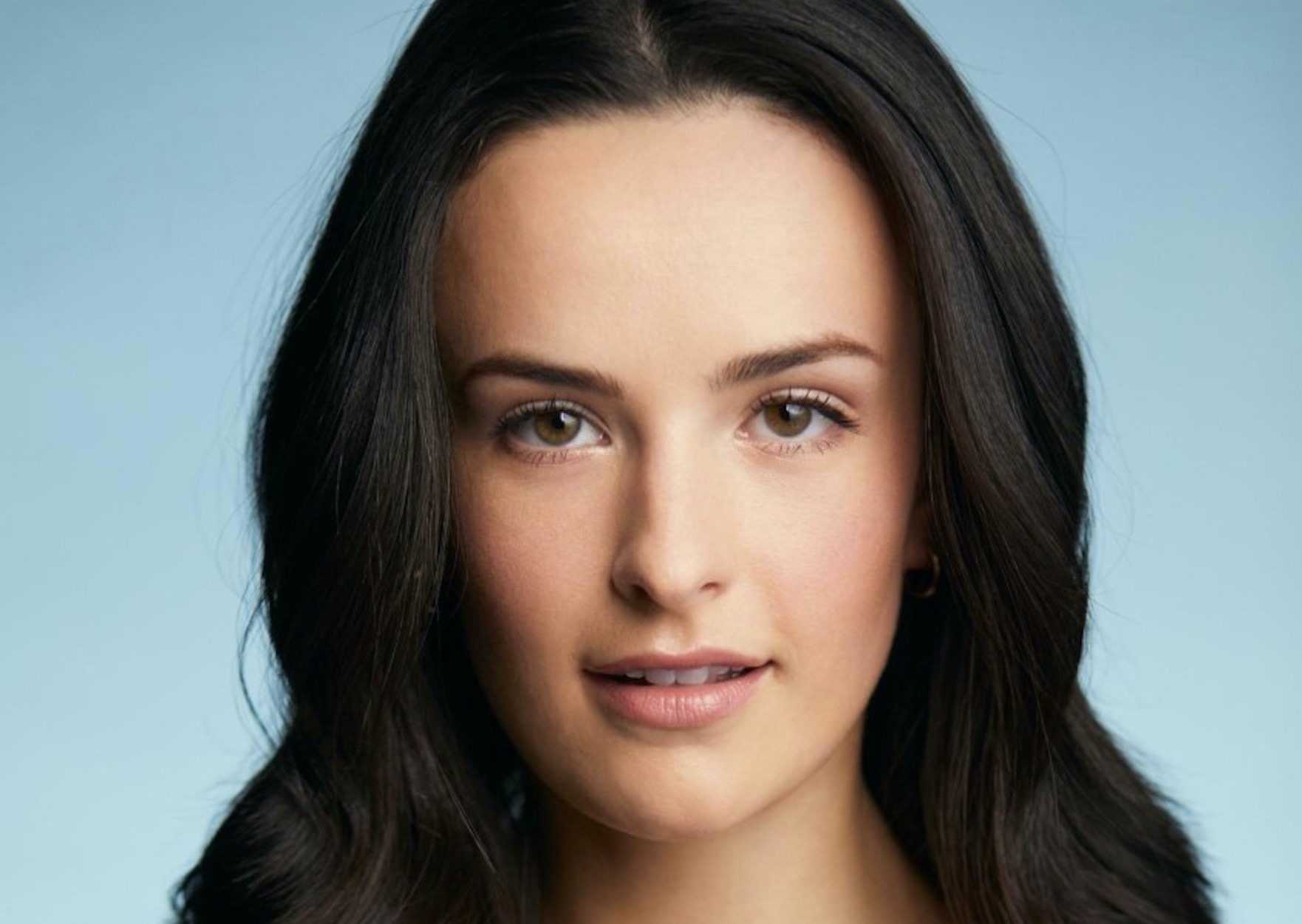 Heart of America Shakespeare Festival started pretty much the way many Kansas City performing arts organizations have begun: Nobody really knew if it was going to get off the ground…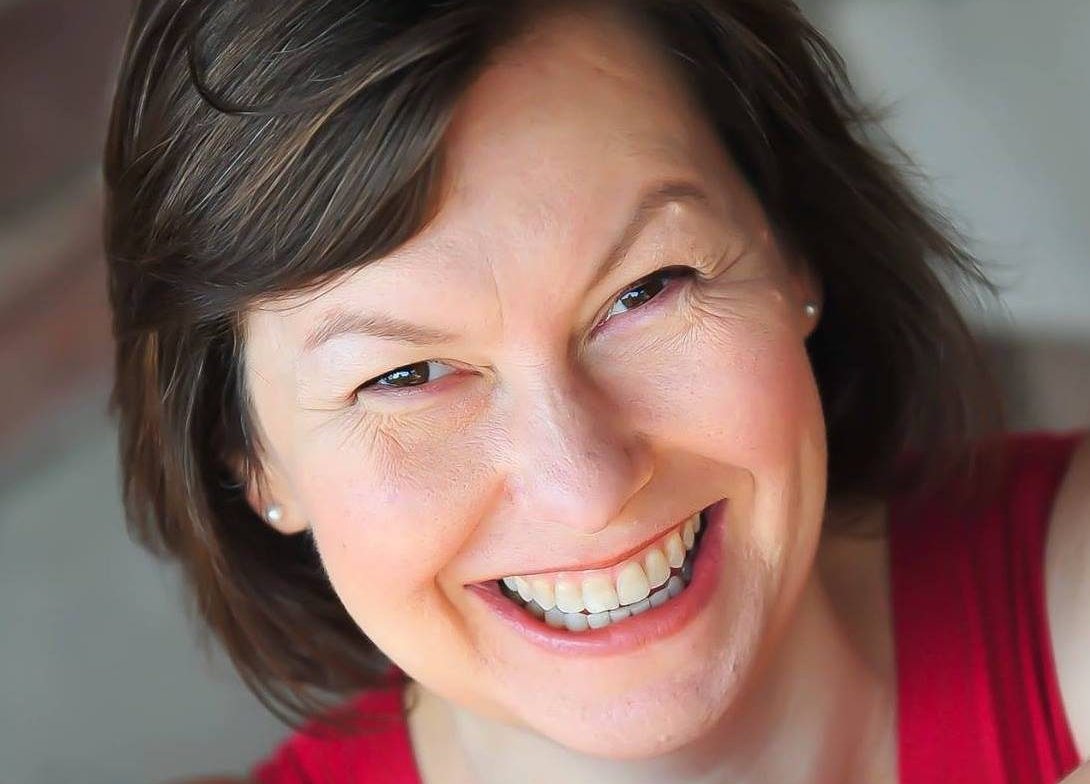 We often say that an actor on stage or screen has "leonine grace," or eats like a ravenous wolf, or moves with reptilian stealth. What you might not realize is…