COME, THOU FOUNT: Choreographer and star team create dazzling new vision of Handel
By Paul Horsley
If you're not sure whether Mark Morris' Acis and Galatea is opera or dance or theater or what, then you're probably on the right track. "That's historically accurate," said Mark recently on the phone, pointing out that in the Baroque "opera included all of those things: That's the whole point." The choreographer's extravagant new production of Acis, Handel's masterpiece drawn from Ovid's Metamorphosis and performed here February 6th and 7th on the Harriman-Jewell Series, constitutes one of the most auspicious assemblages of talent that Kansas City has ever seen on a stage.
In addition to the members of Mark Morris Dance Group, the Kansas City Acis includes vocalists Thomas Cooley (tenor, Acis), soprano Yulia Van Doren (Galatea), baritone Douglas Williams (Polyphemus), and tenor Isaiah Bell (Damon), who are embedded onstage with the dancers. After successful stints in Berkeley and New York, the show comes to the Kauffman Center as part of the Harriman's 50th anniversary season.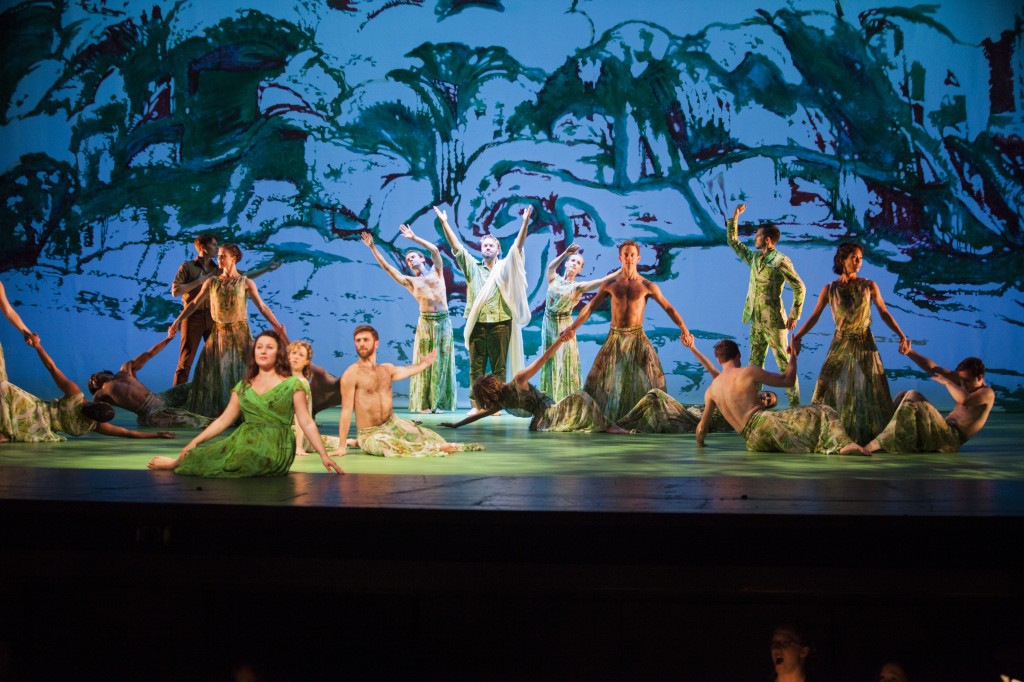 The set designs are by Adrianne Lobel, best known for her designs for everything from John Adams' original Nixon in China to Mark's own The Hard Nut but also a substantial plein air painter in her own right. And no less than couture superstar Isaac Mizrahi has designed the costumes, using Adrianne's leafy pastoral paintings as a foundation. Handel's peerless score, originally put together by Nicholas McGegan, is performed live here (in Mozart's rich orchestration) by local forces led by Mark's music director, Colin Fowler.
"We're specialists in dancing and singing and choreographing and lighting design and staging and conducting," Mark said. "And the point is to unite them and to get the piece across to the public. So I'll do whatever it takes … to present the fabulous and tragic tale of Acis and Galatea."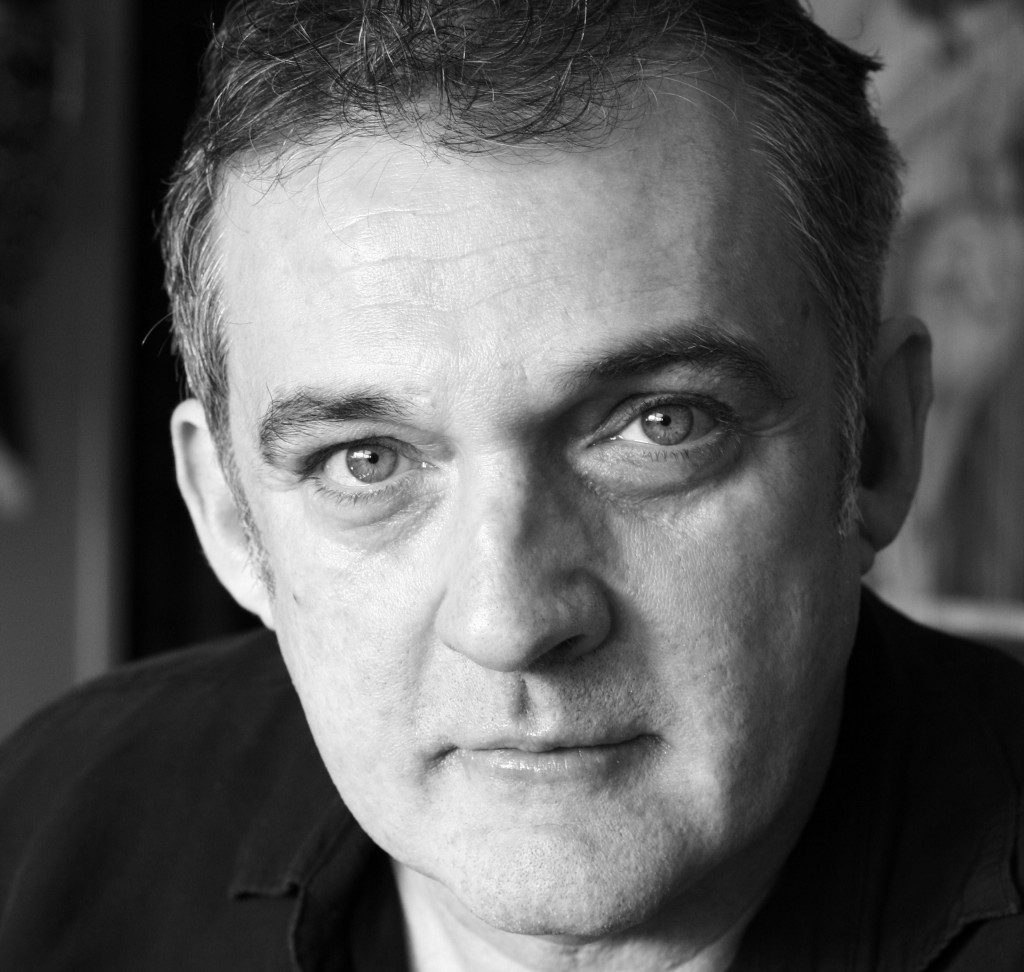 Mark describes Acis as a "through-danced opera" with singers and dancers "occupying the same world." Handel himself described the piece, first performed in 1718, as a serenata or masque, but he adapted it into an Italian opera in the 1730s and later re-adapted it back into English. It is essentially a "pastoral opera" that many consider one of the great vocal works of all time. Set to magnificent poetry by John Gay and others, it is at its heart a love story, between the nymph Galatea and the shepherd Acis. Alas, the monstrous Polyphemus loves Galatea, too, and when the giant murders Acis in a jealous rage, Galatea uses her divine powers to transform Acis into a lovely fountain, which he remains for all time.
As with previous operas he's been involved with, Mark doesn't see clear distinctions between music and dance and design. "Mark is, in addition to all the other things, a kind of an auteur," Isaac said. "He conjures great theatrical moments for us. In his imagination there are formed visions, and when you collaborate with him he's sort of like a dominant force, you know? … So that the vision is pure when you finally see the show."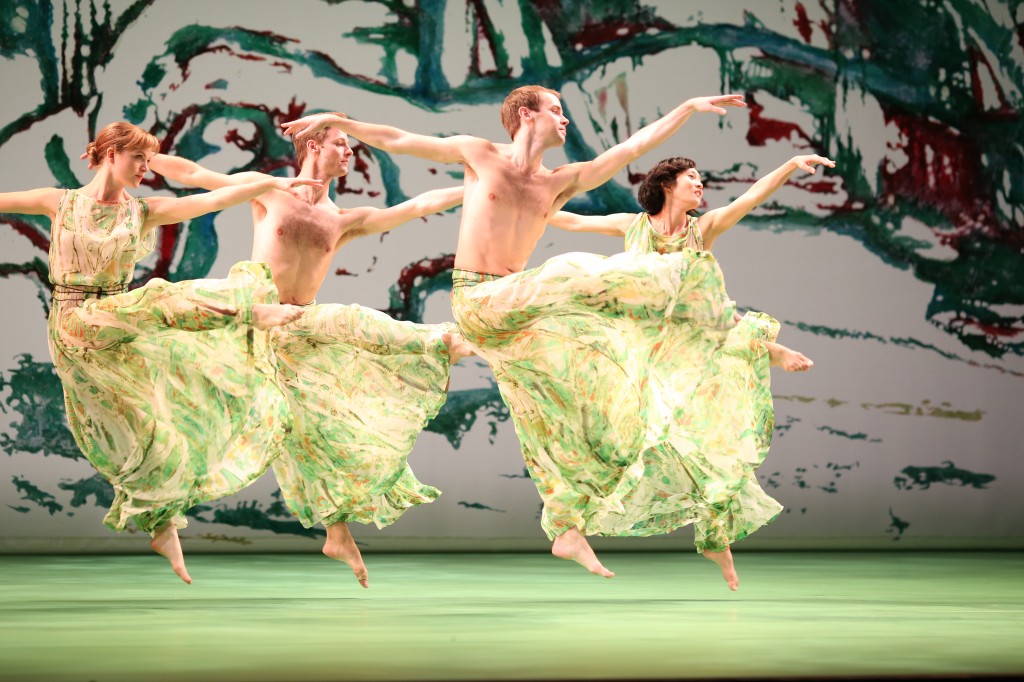 Isaac said he has long been inspired by Adrianne's paintings, as well, many of which he owns. "I love her pictures … the colors, the greens. … And I always loved the way she looked at trees." For her part, Adrianne said "working with Mark and with Isaac is a party, it's just so much fun." When they're together they sort of cancel each other out, "fame-wise," so they just get to work. "The somewhat less famous Adrianne loves to have the two of them in the room," she added with a laugh.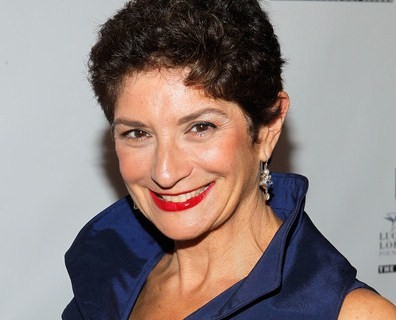 One of the most sought-after set designers of the last quarter-century, in recent years Adrianne began to move into more traditional media such as "paintings on canvas," partly because of their greater permanence. Ironically the drops for Acis are based on actual, preexisting paintings, which she has re-envisioned on a relatively new fabric called Textilene. Unlike regular scrim, this synthetic fabric maintains its shape while allowing the designer to cut it into forms that dancers and singers can move up- and downstage through. "So that opened up a whole other possibility," she said, "that we could have them go through these three-dimensional drops."
For Isaac, the production is a chance to grapple with the way people move, singers and dancers in this case, and how garments are a part of that movement and contribute to the dramatic impact. "That's always been a very, very important part of my work, the idea that people move," he said. Yes, singers and dancers move in different ways, he added, but "when you're trying to absorb a story you're doing it in different ways. You're looking at singers, but you're listening to them more than anything else." Thus the singers are now costumed distinctly from the dancers (a switch from the premiere at Cal Performances in Berkeley in May 2014), which allows the viewer to more easily delineate singer from dancer.

For Mark, Acis is a chance to revisit what is perhaps his first love: the music of the 18th century. "I like Baroque music almost better than anything, I always have," he said. Mark was in his 20s when the early-music movement brought revelatory new points of view to the performance of Baroque music, and it transformed his view of this music. "If you can't listen to Bach, you might as well just kill yourself," he said with a laugh. The music and drama and dance of this era is "completely personal and deeply philosophical and incredibly dramatic, and has this fabulous and wonderful sense of balance and proportion," he said. "That, to me, is thrilling."
Acis and Galatea, a Harriman-Jewell Series co-commission (with UC Berkeley's Cal Performances, Lincoln Center's Mostly Mozart Festival, the Celebrity Series of Boston and the Krannert Center at the University of Illinois), will be presented on February 6th and 7th at the Kauffman Center for the Performing Arts. Call 816-415-5025 or go to hjseries.org.
To reach Paul Horsley, performing arts editor; send an email to phorsley@sbcglobal.net or find him on Facebook.
[slider_pro id="2″]
[slider_pro id="3″]
After more than two decades and four deans, it was beginning to look as if the UMKC Conservatory's dream of a new facility would remain just that: a dream. Until…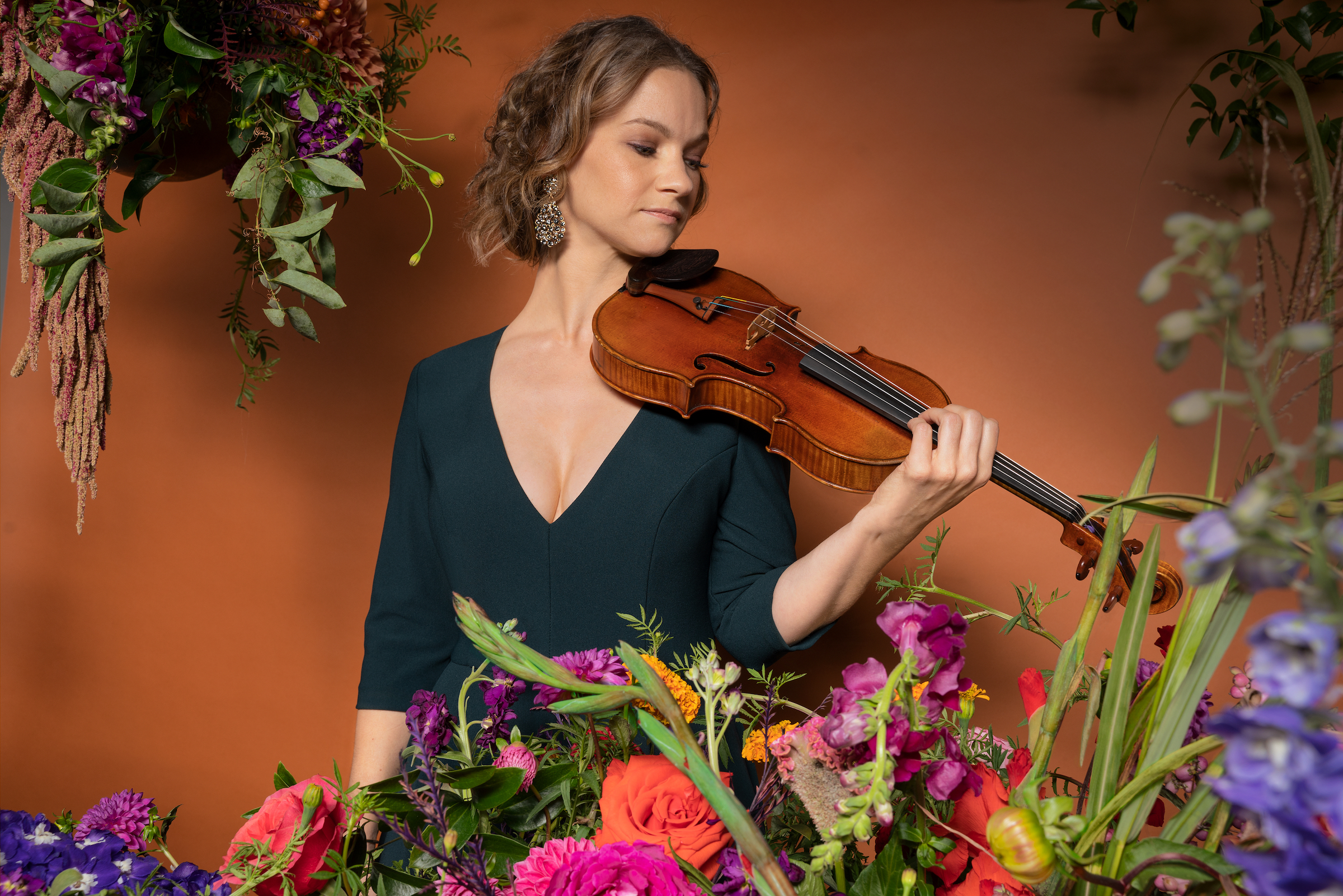 One woman, standing alone onstage. No pianist, no music-stand: Just Hilary Hahn and her violin, creating miracles. That is what Harriman-Jewell Series audiences are likely to experience this October 13th,…
Oh the weather outside is frightful(ly hot). But it won't be for long, so take a close look at this fall's diverse and provocative mix of music, dance, and theater:…
Kansas City Ballet always seems to be building something. For decades, it engaged in refitting existing buildings to meet its day-to-day needs: from the Westport Allen Center to the National…