Congratulations Alison & Hunter!
Mr. and Mrs. James Bryant Hebenstreit of Mission Hills are pleased to announce the engagement of their daughter, Alison Hebenstreit, to Hunter Westwood Armistead, the son of Mr. and Mrs. Benjamin Corson Armistead of Nashville, Tennessee. The bride-to-be is the granddaughter of Mrs. Paul Dana Bartlett, Jr., of Our Town and the late Mr. Bartlett and the late Mr. and Mrs. William Joseph Hebenstreit. Alison is a graduate of The Pembroke Hill School. She earned a bachelor of arts degree in art history and a master's degree in commerce from The University of Virginia. Alison was a Jewel Ball debutante in 2007. She is a member of Kappa Kappa Gamma sorority. Alison careers with Chilton Investment Company in New York, New York.
Her groom-elect is the grandson of Mrs. Hunter Armistead of Nashville and the late Mr. Armistead and the late Dr. and Mrs. William Bryant Crenshaw. Hunter is a graduate of Montgomery Bell Academy in Nashville. He earned a bachelor of science degree in commerce and economics from The University of Virginia. Hunter is a member of Delta Kappa Epsilon fraternity. He is employed with Point72 Asset Management in New York City. Theirs will be a September 19th wedding at Keswick Hall at Monticello in Charlottesville, Virginia.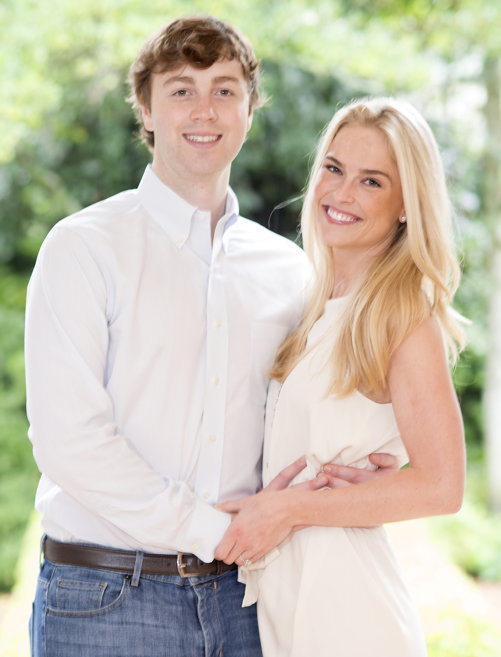 Also featured in the June 27, 2015 issue of The Independent
Photo Credit: Steve Willis 
Abby Lynn Hale and Cooper Dean Heidebrecht were united in marriage on June 10th at Country Club Christian Church in Kansas City, Missouri. Abby is the daughter of Shirley and…
Double the pleasure, double the fun! Darling twin boys, William David Collins and Wesley Porter Collins, arrived on January 27th. Their proud parents are Monica and David Collins of Vero…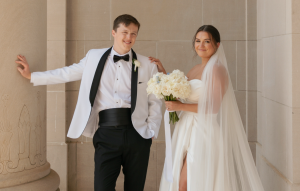 Adele McConnell Royle and Blake Clemens McCartney were joined in matrimony on July 22nd at the Cathedral of the Immaculate Conception in Kansas City, Missouri. The bride is the daughter…
Mr. and Mrs. Stephen Kent Hickerson of Overland Park, Kansas, are pleased to announce the engagement of their daughter, Emily Anne Hickerson, to Peter Bryant Milledge, the son of Mr.…