Congratulations, Brogan & John!
Brogan Moore Caffarelli and Johnathan Pierce Cullen were united in matrimony at Visitation Church in Kansas City, Missouri, on October 15th. The bride is the daughter of Laureen and Robert A. Caffarelli of Loch Lloyd, Missouri. Brogan is the granddaughter of the late Rosemary and Thomas Moore and the late Nancy and Robert V. Caffarelli. Her groom is the son of Jan Scroggin of Leawood, Kansas, and Jerry Cullen of Kansas City. John is the grandson of the late Jeanne and William Scroggin and Patricia Mandl of Blue Springs, Missouri, and the late Louis Mandl. The groom's parents toasted the happy couple with a lovely rehearsal dinner at The Rockhill Grille on the evening of the 14th. Emily Godfrey was the maid of honor. Claire Siejka, the groom's sister, served as a bridesmaid, along with Ally Backes, Rylee Zimmer, Olivia Demo, and Lauren Gregory. Patrick Cullen was his brother's best man. Callahan Caffarelli, the bride's brother, was a groomsman, as were Maxwell Hire, Patrick Hawekotte, Kevin Sanford, and William Webster. John's cousins, Jackson Scroggin and Clark Scroggin, served as the ushers. Sadie Baker, flower girl, and Thomas Baker, ring bearer, are Brogan's cousins. Charleen Cunningham, Brogan's aunt, Nancy Miller, John's aunt, and Lily Metcalfe, his cousin, were the scripture readers. Deborah and William Scroggin, the groom's aunt and uncle, served as the gift presenters. The Eucharistic minister was Kathy Boas, the bride's aunt. The ceremony incorporated heirloom jewelry from the families of the bride and groom.
The President Hotel Ballroom was the site for a beautiful reception, which was hosted by the Caffarellis, and the wedding cake was a replica of the one served at their reception three decades ago. The topper for the groom's cake had belonged to Brogan's maternal grandparents more than 70 years ago. Following a joyous honeymoon in Riviera Maya, Mexico, the newlyweds are at home in Kansas City. Brogan is a family law attorney with Berkowitz Cook Gondring Driskell & Drobeck in Kansas City, and John is employed with Creative Planning in Overland Park, Kansas.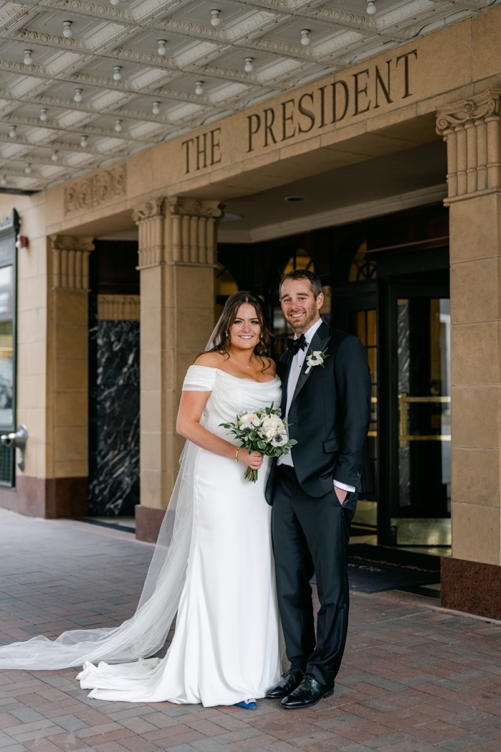 Featured in the January 7, 2023 issue of The Independent.
Photo credit: Angie Scott Photography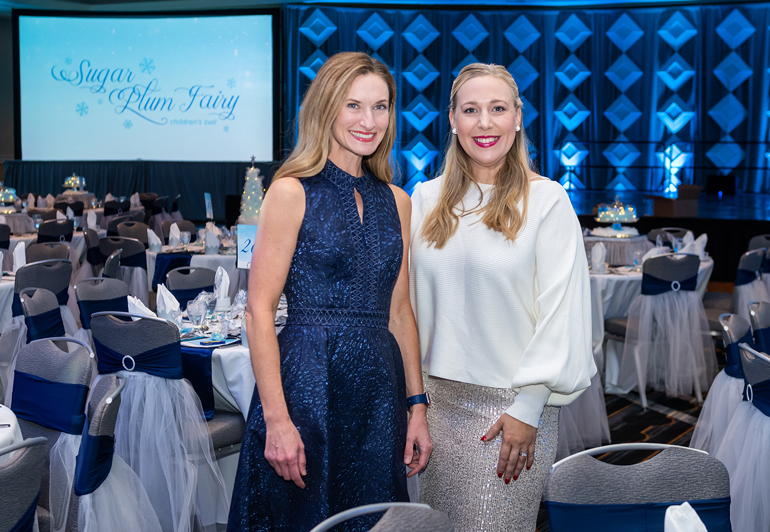 December 10th was the date for the Sugar Plum Fairy Children's Ball, which was held at the Muehlebach Tower of the Kansas City Marriott Downtown. Carrie Kruse and Jennifer Pontier…