Congratulations, Mr. & Mrs. Church!
Hillary Ann Franke and Richard John Lester Church were married on June 20th at St. Andrew's Episcopal Church. The bride is the daughter of Mr. and Mrs. Francis Stephen Franke of Prairie Village. She is the granddaughter of the late Mr. and Mrs. Robert E. Whitmer and the late Mr. and Mrs. Carl Joseph Franke. Her groom is the son of Mr. and Mrs. James Thomas Gentry III of Tucson, Arizona. He is the grandson of Mrs. James Wilson Lester of Tucson and the late Mr. Lester. 
The evening prior, the parents of the groom hosted a lovely rehearsal dinner at Cafe Europa. Following the ceremony, the bride's parents hosted a beautiful reception at the InterContinental Kansas City at the Plaza. Britton Norden, sister of the bride; served as matron of honor. Meredith Whitmer Norden and Medill Glaser Norden, nieces of the bride; were bridesmaids. Nathan Church, brother of the groom; served as best man. Ryan Patrick Church, son of the groom; was the ring bearer. Hillary is careering as an Associate Professor of Pediatrics, Pediatric Critical Care Medicine at the University of Arizona. Rick is a veteran of the United States Navy, where he served as an electronics technician. He is pursuing a degree in electrical engineering at Arizona State University. The happy couple honeymooned in Fiji and is at home in Tucson.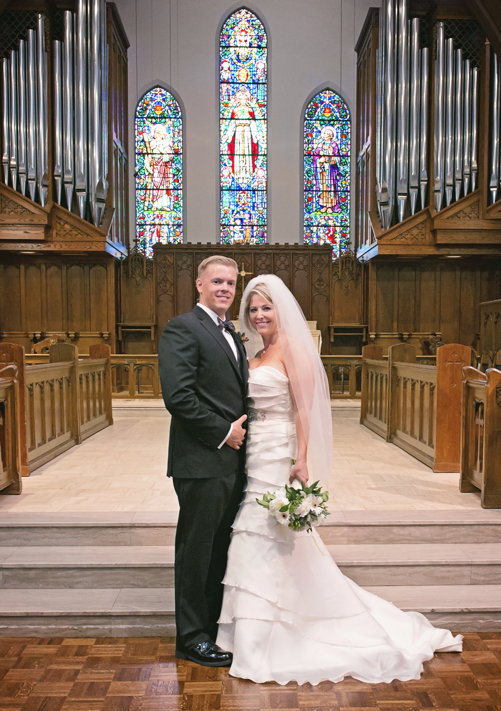 Also featured in the January 23, 2016 issue 
Photo Credit: Nicki Griffith Photography
Abby Lynn Hale and Cooper Dean Heidebrecht were united in marriage on June 10th at Country Club Christian Church in Kansas City, Missouri. Abby is the daughter of Shirley and…
Double the pleasure, double the fun! Darling twin boys, William David Collins and Wesley Porter Collins, arrived on January 27th. Their proud parents are Monica and David Collins of Vero…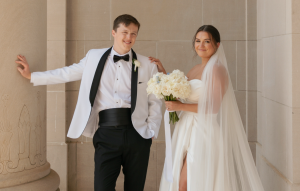 Adele McConnell Royle and Blake Clemens McCartney were joined in matrimony on July 22nd at the Cathedral of the Immaculate Conception in Kansas City, Missouri. The bride is the daughter…
Mr. and Mrs. Stephen Kent Hickerson of Overland Park, Kansas, are pleased to announce the engagement of their daughter, Emily Anne Hickerson, to Peter Bryant Milledge, the son of Mr.…