Congratulations, Daryl & Ryan!
Daryl Lea Rosenblum and Daniel Ryan Hesse II were married on August 4th at Visitation Church in Kansas City, Missouri. The bride is the daughter of Dr. Vickie Lea Massey and Dr. Robert Louis Talley of Mission Hills, Kansas, and Mr. Michael Adam Rosenblum of Kansas City. Daryl is the granddaughter of the late Mr. and Mrs. Don Delano Massey and the late Mr. and Mrs. Lawrence Saul Rosenblum. Her groom is the son of Diane Canaday Hesse and Mr. Daniel Ryan Hesse of Kansas City. Ryan is the grandson of Eunice Ann Deck of Beckley, West Virginia, and the late Mr. Lowell Edward Canaday, and the late Colonel and Mrs. Richard Joseph Hesse. The evening prior, the groom's parents hosted a rehearsal dinner at Boulevard Brewery.
Following the ceremony, Dr. Vickie Massey and Dr. Robert Talley hosted a reception at Feasts of Fancy Loft Space. Cianan Lesley and Elizabeth Starr served as the maids of honor. Erika Turner, Hannah Britton, Rachel Entwistle, and Breanna Devore-McDonald were the bridesmaids. Evan Hesse, brother of the groom; served as the best man. Thatcher Anderson, Conrad Sutter, Ryan Markovitz, and Ryan Hooley were the groomsmen. Charles Ellzey, Russ Moore, Benedict Zobrist, James Gilmartin, and Tyler Semrau were the ushers. The happy couple honeymooned in Seattle, Washington, and the San Juan Islands. Daryl lives in Williamsburg, Virginia, where she is a graduate student in psychology at the College of William & Mary. Ryan is careering with Burns & McDonnell in Our Town.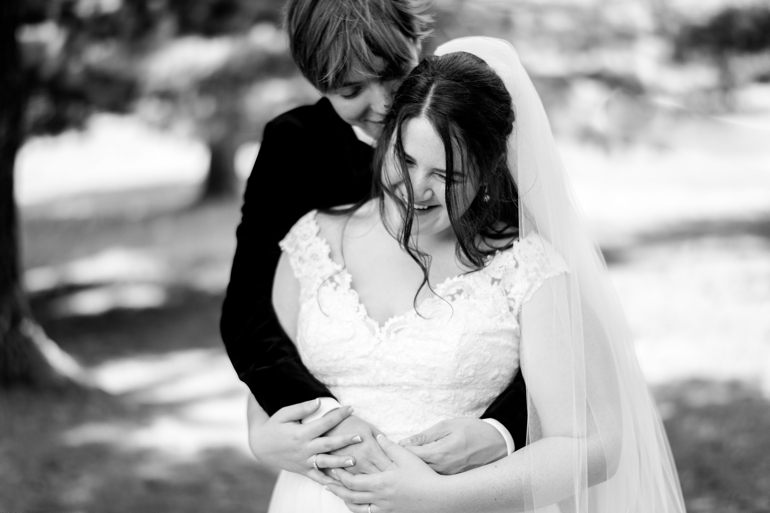 The groom and bride
Ryan and Daryl Hesse enjoyed a special moment.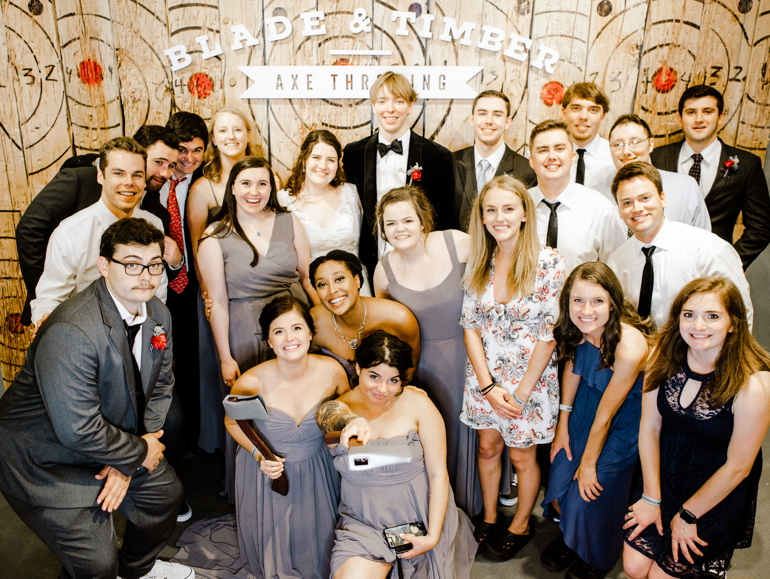 The wedding party went to Blade and Timber to throw axes before the reception. (Front row) Thatcher Anderson, Hannah Britton, Erika Turner, Rachel Entwistle, Breanna Devore-McDonald, Nancy McNamara, Katy Schermerhorn, Ryan Hooley, and Meghan Till (back row) Conrad Sutter, Russ Moore, Charles Ellzey, Elizabeth Starr, Cianan Lesley, Daryl Rosenblum Hesse and Ryan Hesse, James Gilmartin, Ryan Markovitz, Evan Hesse, John Westholl, and Tyler Semrau had a fabulous time.
The happy couple danced the night away.
Also featured in the November 10, 2018 issue of The Independent
Photo Credit: Waldron Photograph Company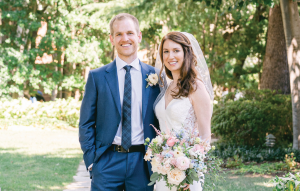 Amal S. Gochenour and Dr. James K. Fields were united in matrimony on August 20th at Meridian International Center in Washington, D.C. The bride, born in Kuwait, is the daughter…
Amy Lee Middleton and James Paul Uhlmann will be united in matrimony at The Nelson-Atkins Museum of Art on January 21st. The bride-to-be is the daughter of the late Mr.…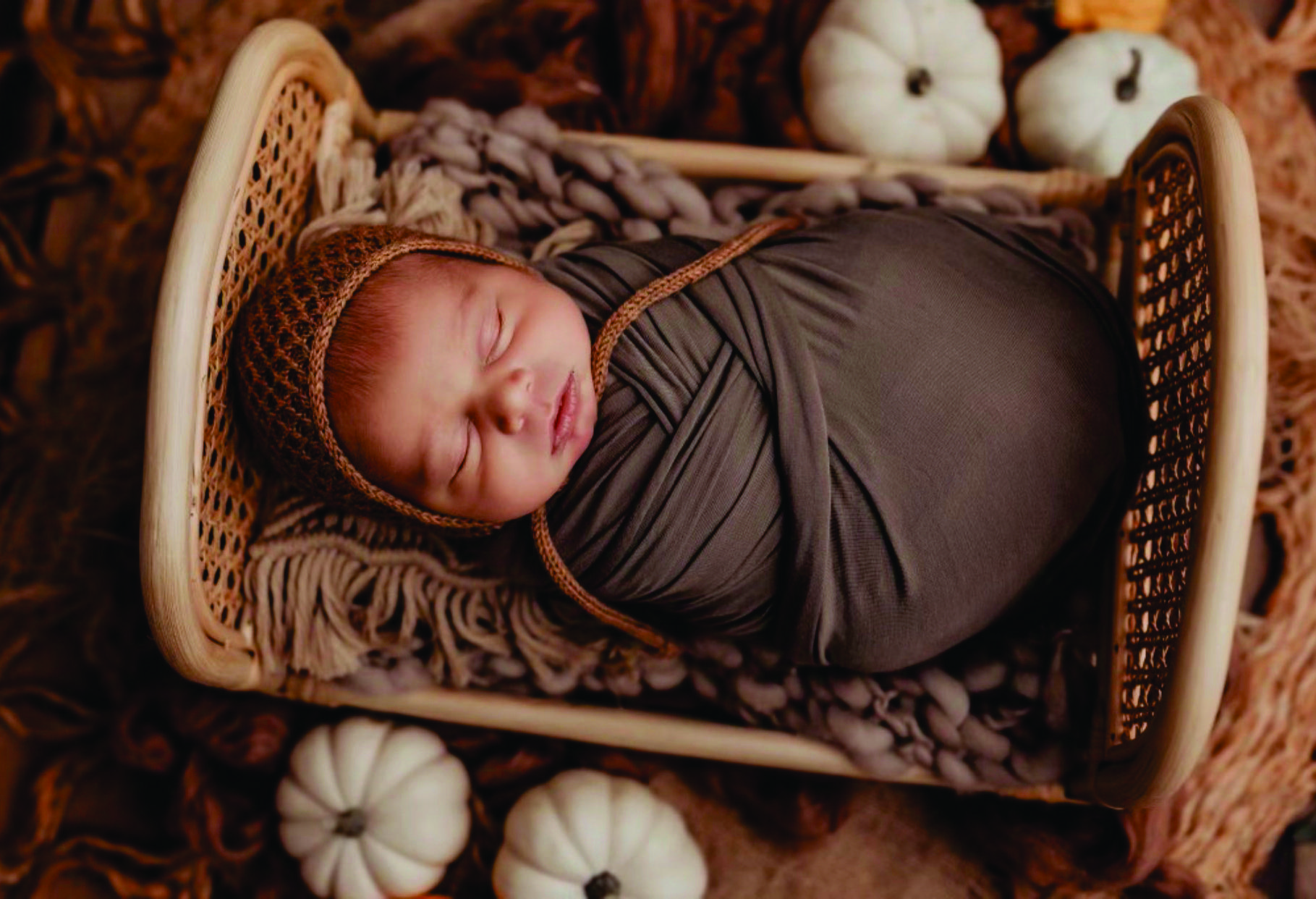 Sarah Marie Ingram Dunn and Alec Dunn are lullabying a new little darling! John Oliver Robert Dunn was born on September 28th. He weighed eight pounds, one ounce, and was…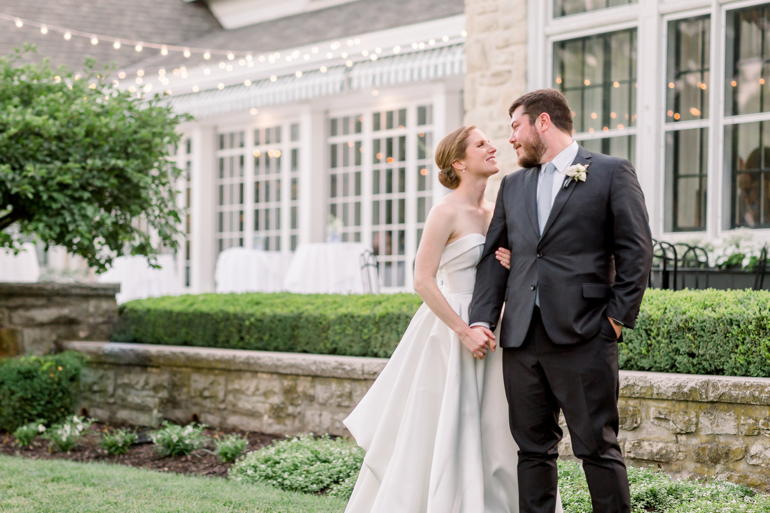 Caitlin Claire Benson and Broderick Lee Johnson were united in matrimony on June 25th at St. Andrew's Episcopal Church in Kansas City, Missouri. The bride is the daughter of Jennifer…