Congratulations, Mr. & Mrs. Langston!
Lauren Elizabeth Breithaupt and Benjamin Thomas Langston were married on September 10th at Our Lady of Sorrows. The bride is the daughter of Mr. and Mrs. J. Spencer Breithaupt of Leawood. Lauren is the granddaughter of Mr. and Mrs. Arnold A. Sandbothe of Four Seasons, Missouri, and Mrs. J. C. Breithaupt of Baldwin City, Kansas, and the late Dr. Breithaupt. Her groom is the son of Mr. and Mrs. C. Marc Langston of Overland Park. Ben is the grandson of Mr. Bob Langston of Wichita, Kansas, and the late Mrs. Langston and the late Mr. and Mrs. Charles Shepherd.
The evening prior, the groom's parents hosted a beautiful rehearsal dinner at Boulevard Brewery. Following the ceremony, the bride's parents hosted a lovely reception at Carriage Club. The happy couple enjoyed a honeymoon to Tokoriki Island Resort in Fiji and is at home in Arlington, Virgina. Lauren is a doctoral candidate in clinical psychology at George Mason University, where she is a National Science Foundation Graduate Research Fellow in Fairfax, Virginia. Ben is employed as a commercial accounts manager with Amazon Web Services in Washington, D.C. Lauren and Ben will continue their honeymoon in Stockholm, Sweden, prior to Lauren beginning her research at the Center for Eating Disorders Innovation at Karolinska Institutet, focusing on advancing research on the genetic epidemiology of eating disorders.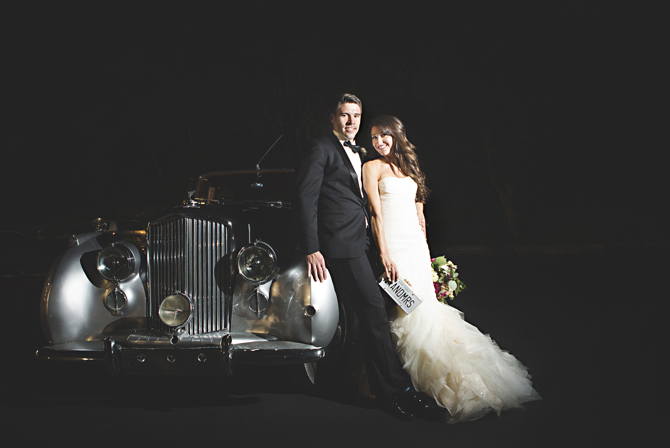 Also featured in the December 10, 2016 issue 
Photo Credit: Mary Beth Russell/epagaFoto
Abby Lynn Hale and Cooper Dean Heidebrecht were united in marriage on June 10th at Country Club Christian Church in Kansas City, Missouri. Abby is the daughter of Shirley and…
Double the pleasure, double the fun! Darling twin boys, William David Collins and Wesley Porter Collins, arrived on January 27th. Their proud parents are Monica and David Collins of Vero…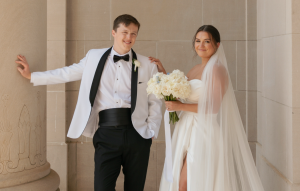 Adele McConnell Royle and Blake Clemens McCartney were joined in matrimony on July 22nd at the Cathedral of the Immaculate Conception in Kansas City, Missouri. The bride is the daughter…
Mr. and Mrs. Stephen Kent Hickerson of Overland Park, Kansas, are pleased to announce the engagement of their daughter, Emily Anne Hickerson, to Peter Bryant Milledge, the son of Mr.…