Congratulations, Mr. & Mrs. Miller!
Melanie Renee Lerma and Jonathan Lee Miller were married on August 26th at the Mountain Mermaid in Topanga Canyon, California. The bride is the daughter of Mrs. Blanca Lerma of Los Angeles, California, and the late Mr. Richard Anthony Lerma. Melanie is the granddaughter of Mr. and Mrs. Juan Martinez of El Paso, Texas, and the late Mr. and Mrs. Louis Lerma. Her groom is the son of Mr. Marshall V. Miller of Our Town and the late Mrs. Janet Meyer Miller. Jonathan is the grandson of the late Mr. and Mrs. Larry Meyer and the late Mr. and Mrs. Leon Miller.
On August 25th, the groom's father hosted the rehearsal dinner at the Marriott Warner Center in Woodland Hills, California. Melanie's escort for the wedding was her brother, Ricky Lerma, and Tawny Lerma, sister of the bride; served as the maid of honor. Daniel Miller, brother of the groom; was the best man. The bridesmaids were Shauna Davis, Jennifer Many, Veronica Montoya, and Cassandra Simon-Bakofsky. Owen Masback, Bryan Meyer, Jackson Myers, and Faisal Amlani served as groomsmen. Keone Chong was the flower girl. The beautiful wedding reception at the Mountain Mermaid was hosted by the bride's mother and the groom's father. Following a honeymoon at the Hotel del Coronado in San Diego, California, the newlyweds are at home in Pasadena, California, where Melanie careers as a graphic artist, and Jonathan is CEO and co-founder of Stabilis.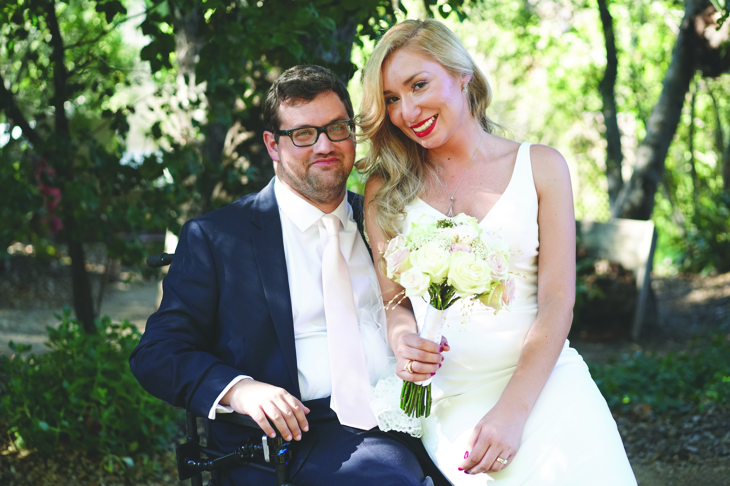 Also featured in the November 11, 2017 issue of The Independent 
Photo Credit: Jeremy Lucero Photography
Abby Lynn Hale and Cooper Dean Heidebrecht were united in marriage on June 10th at Country Club Christian Church in Kansas City, Missouri. Abby is the daughter of Shirley and…
Double the pleasure, double the fun! Darling twin boys, William David Collins and Wesley Porter Collins, arrived on January 27th. Their proud parents are Monica and David Collins of Vero…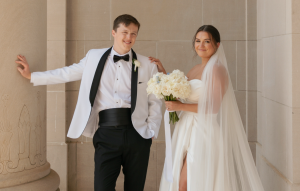 Adele McConnell Royle and Blake Clemens McCartney were joined in matrimony on July 22nd at the Cathedral of the Immaculate Conception in Kansas City, Missouri. The bride is the daughter…
Mr. and Mrs. Stephen Kent Hickerson of Overland Park, Kansas, are pleased to announce the engagement of their daughter, Emily Anne Hickerson, to Peter Bryant Milledge, the son of Mr.…