Congratulations, Mr. & Mrs. Munyard!
Charlotte Elizabeth Adams and Alexander John Munyard were married on May 27th at St. Andrew's Church in Loughborough, England. The bride is the daughter of Mr. and Mrs. Robert Adams of Our Town. Charlotte is the granddaughter of Mr. and Mrs. Kendrick Davidson of Leawood, Kansas, and Mrs. Richard Adams of Kansas City, Missouri, and the late Mr. Adams. Her groom is the son of Mr. and Mrs. Clifford Rosen  and Sandra Rider and Mr. Jack Munyard, all of London, England. Alexander is the grandson of the late Mr. and Mrs. Simon Packe-Drury-Lowe and the late Mr. and Mrs. John Munyard. Avery Adams, sister of the bride; served as maid of honor, with Jasmine Munyard, sister of the groom; as bridesmaid. Alex Golden was the best man. Henry Adams and Walter Adams, brothers of the bride; were the ushers.
The evening prior, a lovely rehearsal dinner was hosted by the couple's parents at The Cowshed at Prestwold Hall. Following the ceremony, the bride's parents fêted their daughter and new son-in-law with a beautiful reception at Prestwold Hall. The newlyweds are now at home in Kansas City, Missouri, after a honeymoon to the Seychelles. Charlotte is an artist with Lilly Pulitzer in Philadelphia, Pennsylvania, and Alexander (who crossed an ocean for love!) was most recently employed with ComRes in London, England.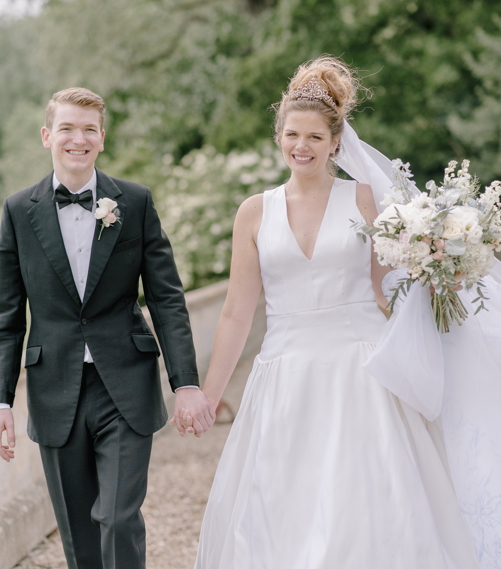 Also featured in the January 20, 2018 issue of The Independent
Photo Credit: Georgina Harrison
Abby Lynn Hale and Cooper Dean Heidebrecht were united in marriage on June 10th at Country Club Christian Church in Kansas City, Missouri. Abby is the daughter of Shirley and…
Double the pleasure, double the fun! Darling twin boys, William David Collins and Wesley Porter Collins, arrived on January 27th. Their proud parents are Monica and David Collins of Vero…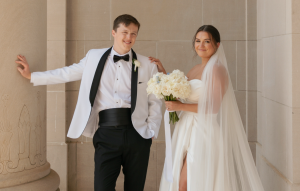 Adele McConnell Royle and Blake Clemens McCartney were joined in matrimony on July 22nd at the Cathedral of the Immaculate Conception in Kansas City, Missouri. The bride is the daughter…
Mr. and Mrs. Stephen Kent Hickerson of Overland Park, Kansas, are pleased to announce the engagement of their daughter, Emily Anne Hickerson, to Peter Bryant Milledge, the son of Mr.…