Congratulations, Mr. & Mrs. Vignatelli!
Blair Elizabeth Weaver and Nicholas Alan Vignatelli were married on May 7th at Village Presbyterian Church. The bride is the daughter of Mr. and Mrs. Rocke Weaver of Shawnee. Blair is the granddaughter of Mrs. Dale Ferguson of Prairie Village and the late Mr. Ferguson and Mrs. Harold Weaver of Glenwood, Missouri, and the late Mr. Weaver. Her groom is the son of Mr. and Mrs. Brad Vignatelli of Leawood. Nick is the grandson of Mr. and Mrs. John Love of Rock Island, Illinois, and Mrs. Gene Vignatelli of Lawrence, Kansas, and the late Mr. Vignatelli. On the evening prior, the groom's parents hosted a lovely rehearsal dinner at Indian Hills Country Club.

Following the ceremony, the bride's parents hosted a beautiful reception at Carriage Club. Brittany Smith, sister of the bride; was the matron of honor. The bridesmaids were Kate Vignatelli and Josie Vignatelli, sisters of the groom; Jessika Downing, Mackenzie Davidson, Heidi Hadler, Sophia Patten, Alex Harrison, and Ashley Elder. Graham Stark and Sam Sabaugh were the best men. The groomsmen were Logan Weaver, brother of the bride; J.D. Christie, Brett Condie, Bryant Condie, Tyler Smith, Mychal Cascio, and Jamie Fitzpatrick. The happy couple enjoyed a honeymoon to the Dominican Republic and is at home in Prairie Village. Blair and Nick are both careering with the Lockton Companies.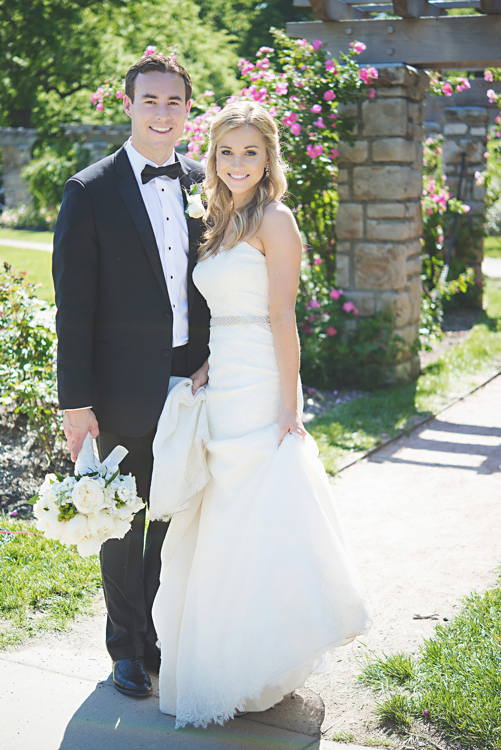 Also featured in the September 3, 2016 issue
Photo Credit: epagaFOTO
Abby Lynn Hale and Cooper Dean Heidebrecht were united in marriage on June 10th at Country Club Christian Church in Kansas City, Missouri. Abby is the daughter of Shirley and…
Double the pleasure, double the fun! Darling twin boys, William David Collins and Wesley Porter Collins, arrived on January 27th. Their proud parents are Monica and David Collins of Vero…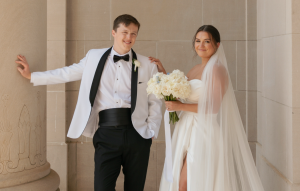 Adele McConnell Royle and Blake Clemens McCartney were joined in matrimony on July 22nd at the Cathedral of the Immaculate Conception in Kansas City, Missouri. The bride is the daughter…
Mr. and Mrs. Stephen Kent Hickerson of Overland Park, Kansas, are pleased to announce the engagement of their daughter, Emily Anne Hickerson, to Peter Bryant Milledge, the son of Mr.…