Crib Note – John Oliver Robert Dunn
Sarah Marie Ingram Dunn and Alec Dunn are lullabying a new little darling! John Oliver Robert Dunn was born on September 28th. He weighed eight pounds, one ounce, and was 20 inches long. John Oliver is the first grandchild for Laurie and Chip Ingram and Julie and William Dunn. His great-grandparents are the late Mr. and Mrs. William Edward Maher, Mrs. Robert Palmer Ingram, Jr. of Kansas City, Missouri, and the late Mr. Ingram, Mrs. Gerald Robert Jondahl of Greenwood, Mississippi, and the late Mr. Jondahl, and Mr. and Mrs. William Floyd Dunn, Jr. of Yuma, Arizona. John Oliver has gray eyes and brown hair. His canine companions are Delta, a golden doodle, and Otis, a sheepadoodle. Delta hides when John Oliver cries, but Otis stands guard to oversee all activities.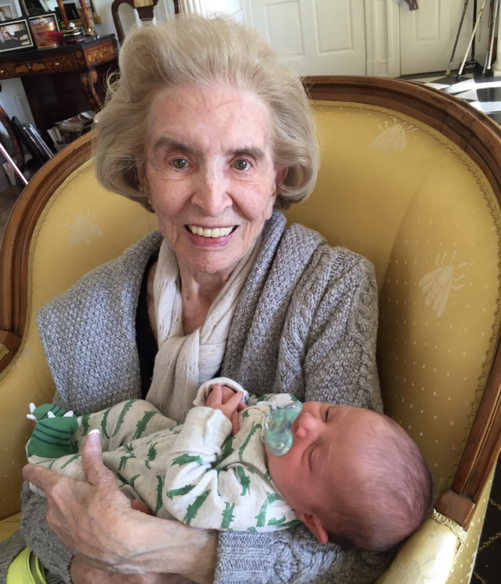 ---
Featured in the November 26, 2022 issue of The Independent.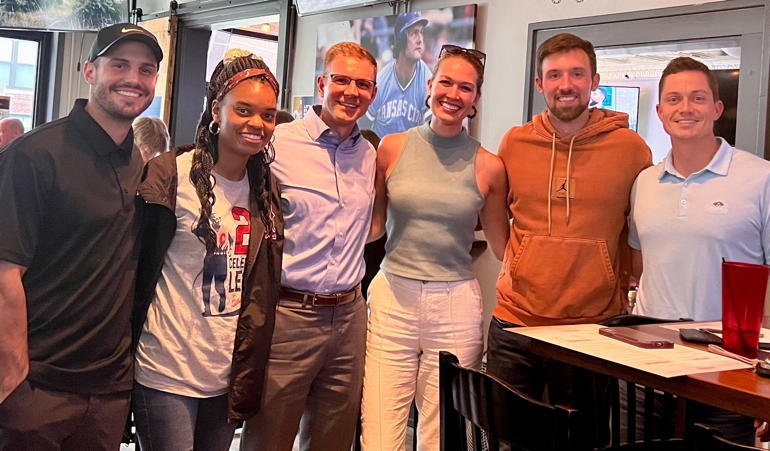 The Loop KC brings together similar yet unique minds to create genuine friendships and ignite the next generation of business leaders in Kansas City. Members of The Loop KC are…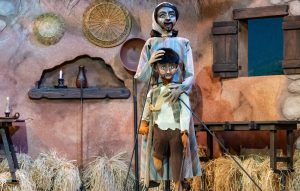 NOTE: This is an adaptation of an article first published in The Independent in November 2020, shortly before the December world premiere of the Lyric's Amahl. That year, COVID-19 prevented…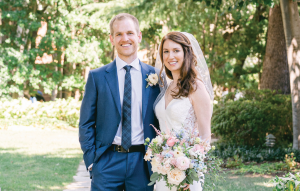 Amal S. Gochenour and Dr. James K. Fields were united in matrimony on August 20th at Meridian International Center in Washington, D.C. The bride, born in Kuwait, is the daughter…
Truman Library Institute held a Reception and Ribbon-Cutting at the Harry S. Truman Presidential Library and Museum on October 12th. The occasion was the opening of the exhibition, Portraits of…