Culinary Curiosity – Ixtapa Fine Mexican Cuisine
Want it spicy? Want it mild, want it fresh, want variety? Want original? Want a personality larger than life to recommend what is best? Want true Mexican fare with four kinds of Chiles Rellenos? Ixtapa Fine Mexican Cuisine – it's what's for dinner when craving legit Mexican food that hasn't been relegated to a lot of cheese sauce and sour cream. Victor Esqueda just wants everyone to get along, and eat real, authentic dishes representative of the areas of Mexico from which they came. 
Victor previously ran Frida's Contemporary Cuisine and Guadalajara Cafe, and currently runs Cacao (at 103rd and State Line, where Guadalajara's used to reside) and Ixtapa – on the southwest corner of 95th and Metcalf. With Chefs Elena Perez and Simon Vasquez, Victor promises, "Satisfaction guaranteed. I have the best Mexican restaurant in Kansas City? No, I have the only one." With Victor running the show, it is an experience, not just a meal. The menu is large and comprehensive, which can be daunting to some; but if Victor detects any hesitation, he is happy to order for anyone!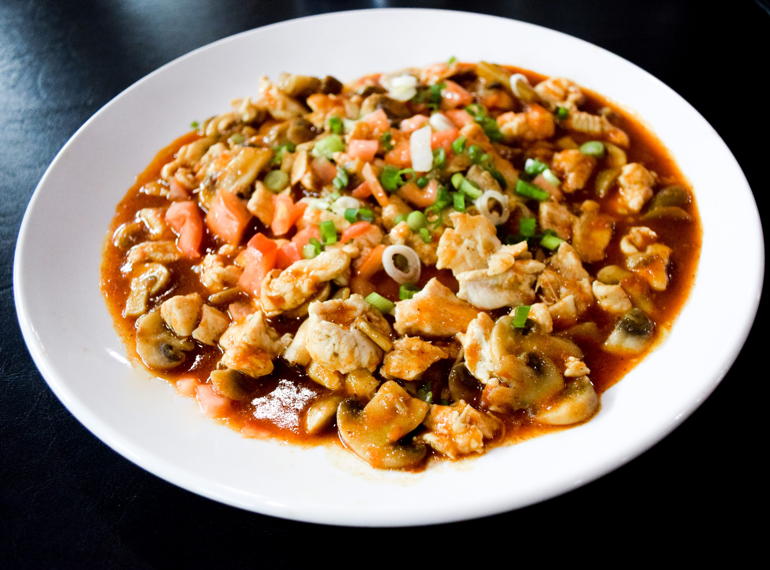 Having some discussion with and guidance from our whirlwind of a host, we dove right in. First up, Queso Fundido – melted chihuahua cheese with mushrooms, onions, and tomatillo sauce served with homemade corn tortillas. Fresh guacamole, of course, graced the table, until it didn't – which took a few short minutes. And, house-made tortilla chips and salsa set a nice, flavorful tone. 
For the main dishes, we aren't quite sure what happened to whom, there was a lot of tasting and sharing and rotating, but we do have a few direct quotes: Steak Ranchero; savory aged beef filet sauteed with onion, tomato, and jalapeño in a special sauce: "A little hot, but so good and I can't stop eating." Pork Special; butterflied pork tenderloin with a raspberry sauce, stuffed with chihuahua cheese and squash blossom, wrapped in bacon: "Really good! Sweet flavor from raspberry, good with bacon – almost a barbecue sauce flavor. Arroz con Pollo; chicken breast sauteed in special sauce with mushrooms and onion, served over a bed of rice: "A great basic dish, mild, flavorful, and really good!" Tacos Chidos; choice of meat marinated in beer, citrus juice, and pepper, charbroiled and topped with caramelized onion, guacamole, and fresh cilantro: "Great tacos! Recommend the chicken, great spice." Steak Mariposa; butterflied beef filet marinated in orange juice, tequila, and herbs, stuffed with Oaxaca cheese, topped with roasted onion tomato sauce, and served with charro beans: "So good, we won't share it!" 
Ready for desserts? Not on the menu, but just ask Victor! Start with Cake For The Day of The Dead! A graham cracker base holds a white chocolate mousse, a sweet potato meringue-ish layer, and butterscotch – all adding up to a combination of spice cake and cheesecake: "Delicious, ultimate Fall dessert!" There is also a delicious dish with ricotta cheese and mango that defies explanation. And, finally, a Chocolate Dream – Oreo cookies topped with chocolate mousse and white chocolate mousse, and covered with a drizzle of chocolate and Kahlúa.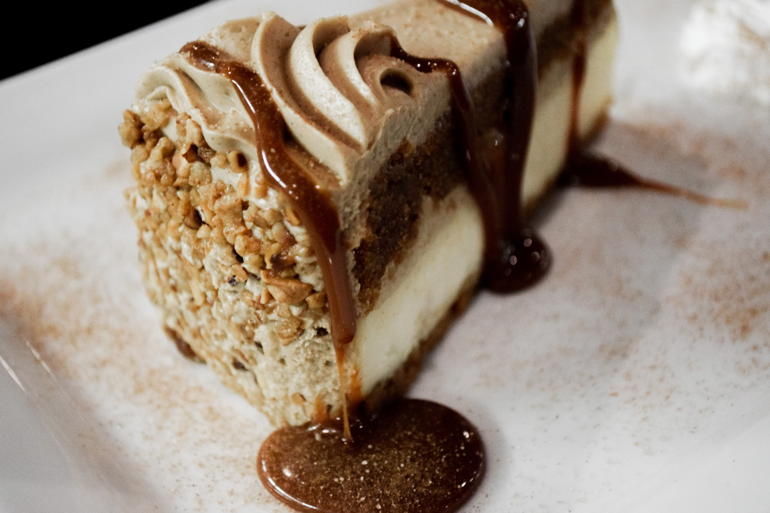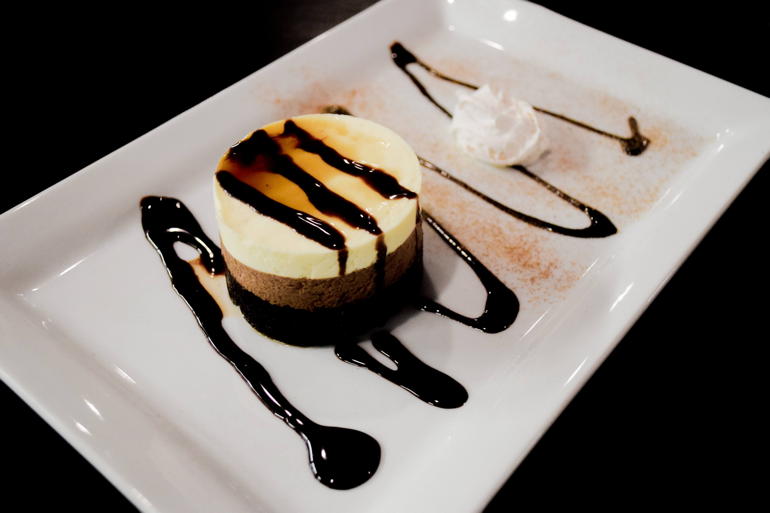 To top off an already amazing evening, local musician Phil Wang entertained diners with his engaging guitar playing and singing. All of this food and music is set with a backdrop that could be anywhere in an average strip of shops and restaurants in middle America (which it happens to be). But, Victor is not interested in sombreros and sarapes, his canvas is his serving dish, and nothing he does buys into the stereotypical Mexican restaurant lore. Being from Guadalajara, growing up he didn't even know there were tacos made with crispy shells and yellow cheese. 
Let Victor be your guide for an adventurous, authoritative, and credible food experience that rivals any forays north of the Mexico border. A tip to the wise: peruse the menu before the visit, if not, it can be a bit overwhelming. There are so many flavors and choices and combinations. Raspberry used in a savory dish is the perfect example of, "Wow, this works, it really works!"
Read more from the December 11, 2021 issue of The Independent
Photo Credit: Phoebe Rain Photography
By Anne Potter Russ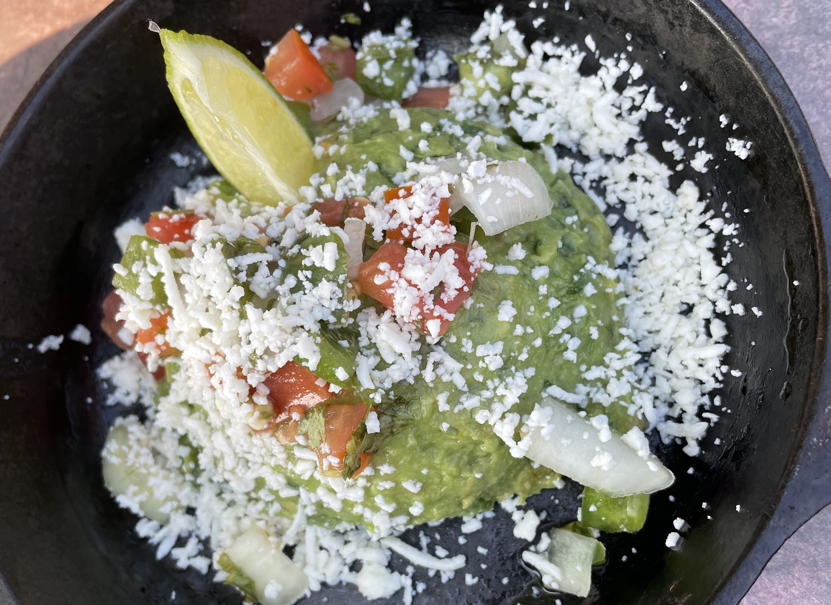 It's all about the happy hour and beverages and bites! Whether it is a date night, a girls' night out, or a spur of the moment gathering of friends, the…
An increasingly high demand for quality Thai food has brought about a third location for Penny and Doug Mufuka to Our Town. Also the proud owners of the Thai House…
Contemporary comfort food with a creative flair, convenience in Prairie Village, and local owners – what's not to love? Scratch Gourmet Express and Catering is the newest, and possibly most…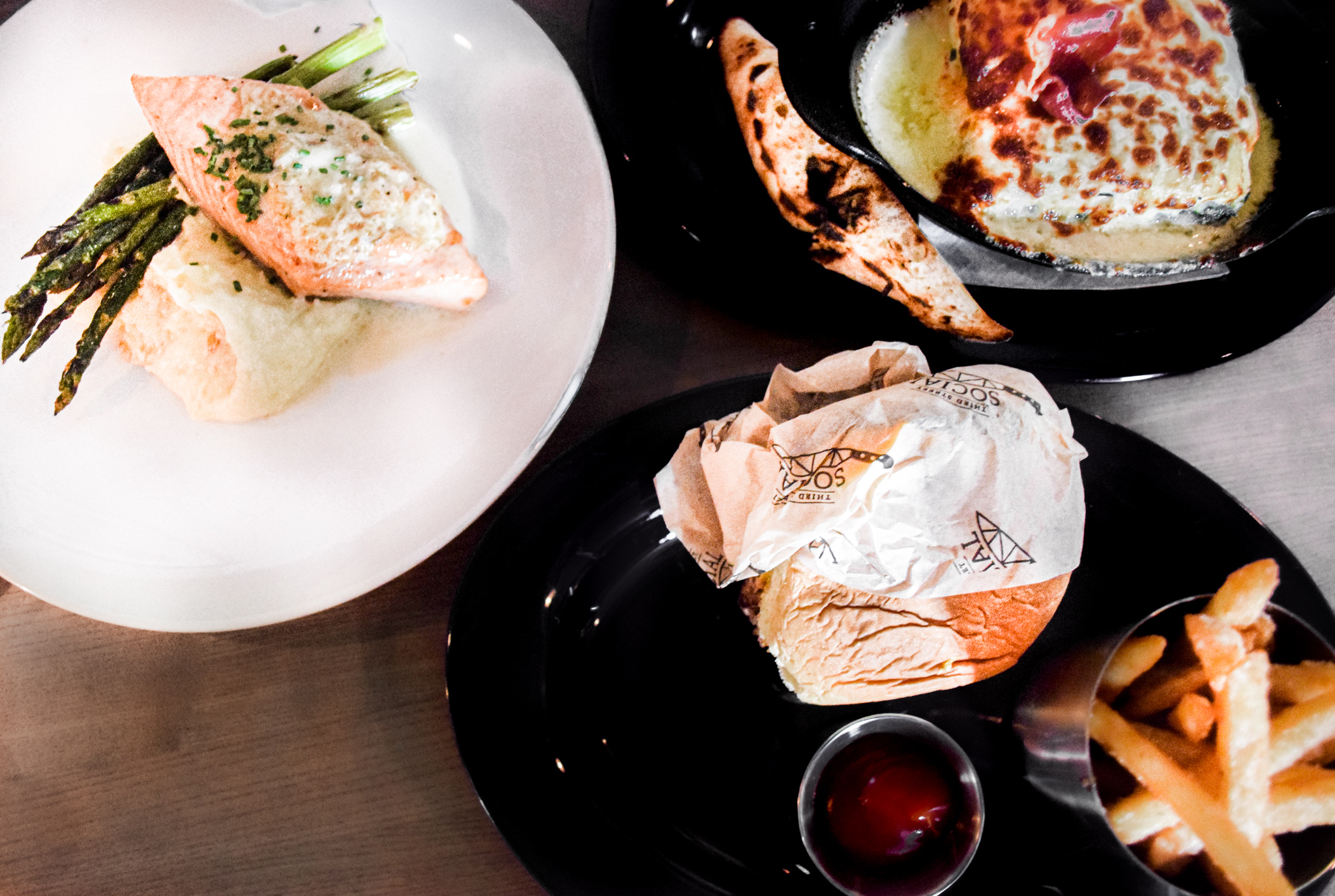 A nice drive to Lee's Summit would have been required until recently to access some of the most amazing comfort food – chicken and waffles – but not anymore! Andy…