FIDELITY, MUTUAL: Lyric Opera's new 'Figaro' brings world-class team to joint commission
By Paul Horsley
Everyone loves the romantic comedy in which Daddy gives up his dalliance with the spicy younger woman when he realizes it's Mommy he really loves after all (while the kids beam with delight). If this plotline has a source it might well be Mozart's The Marriage of Figaro (with its libretto by Da Ponte based on Beaumarchais), which adds the element of class structure to a comedy of love, infidelity and heartache that, more than two centuries after its premiere in Vienna, still finds resonance. 
And then, of course, there's Mozart's music. "What has kept Figaro as one of the most performed operas ever is the fact that it is simply so good," said Stephen Lawless, the brilliant British director who will stage the Lyric Opera's new production of the opera, which opens on November 5th. "There is no other dramatic comedy to touch it." Recently Stephen was kind enough to answer some of our questions about the Lyric's Figaro, a co-production with three other American opera companies.
.
Paul: How does Figaro fit into our operatic world today? Is it still as prominent as it was, say, 100 years ago? How has its tendency toward social critique enhanced its longevity?
Stephen: I think what has kept Figaro as one of the most performed operas EVER is the fact that it is simply so good. There is no other dramatic comedy to touch it. Like any good comedy it has to have its serious and human side and Mozart and Da Ponte throw that into the mix.
Do you think Mozart and Da Ponte (apart from what Beaumarchais might have thought) were conscious of writing an opera that challenged the social and political structures of the day: conscious of its impact? Was there precedence for the idea that opera could be an instrument of social change?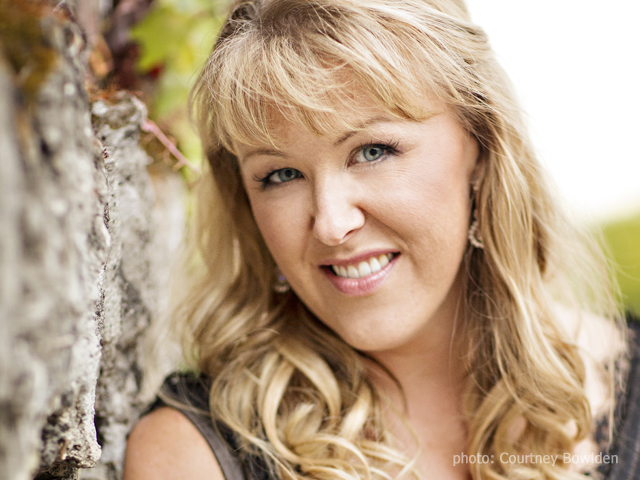 I think that any opera that mocked the status quo could be seen as being political and Mozart and Da Ponte use the opera to attack (admittedly with not the same ferocity of the Beaumarchais original) the notion of aristocratic privilege. Mozart was a Freemason and used Masonic ideas of brotherly (and sisterly) love throughout his work (not only opera). What aristocratic privilege essentially means is the inability to share in that universal love, that the aristocrat sees those ideals as being not applicable to him. I think there is very much an attempt in the opera to drag Count Almaviva back into that universal embrace (which ultimately succeeds—the question being for how long).
These liberal and Masonic ideas do occur in earlier works. Rameau's last opera Les Boréades (in my opinion the great masterpiece of the French Baroque) has a libretto by Louis de Cahusac (who was also a Mason) containing similar libertarian ideas.
Glyndebourne is a house with an extremely rich Mozart tradition. Can you comment on any long-term "wisdom" you might have learned about Mozart as a result of being a part of that venerated company?
I started my professional career 40 years ago at Glyndebourne which from its inception was famous for being a "Mozart" house. The first show I worked on there was the famous production of Figaro directed by my mentor Sir Peter Hall. What Glyndebourne instilled in me—not only with Mozart (but primarily)—was the idea of ensemble: i.e. that there are no "small" roles in these operas, that everyone and everything has purpose and value. It has stayed with me ever since and I try and apply it whatever the opera.
What are the jumping-off points of this production? Leslie Travers strikes us as sort of an enfant terrible of the British stage. What can we expect in terms of the look and feel of this Figaro?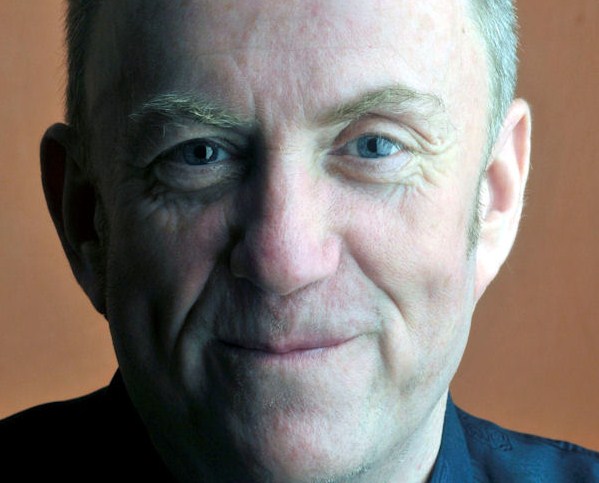 When this production was offered to me I asked (Lyric General Director) Deborah Sandler what was the brief. I have directed four productions of Figaro before (not all of them set in the 18th century) and asked her what she was looking for. Deborah was keen for an 18th century representation and I did say that, in many ways, to set it in that period one had to be more radical than setting it (say) just before the First World War (another period where the ideas of privilege were being called into question).
Both Leslie Travers and I were very keen to get away from the standard four-set scenario and come up with something more fluid and flexible that responds to the musical and dramatic situation in a non-realistic way. So it is 18th century but not literally so …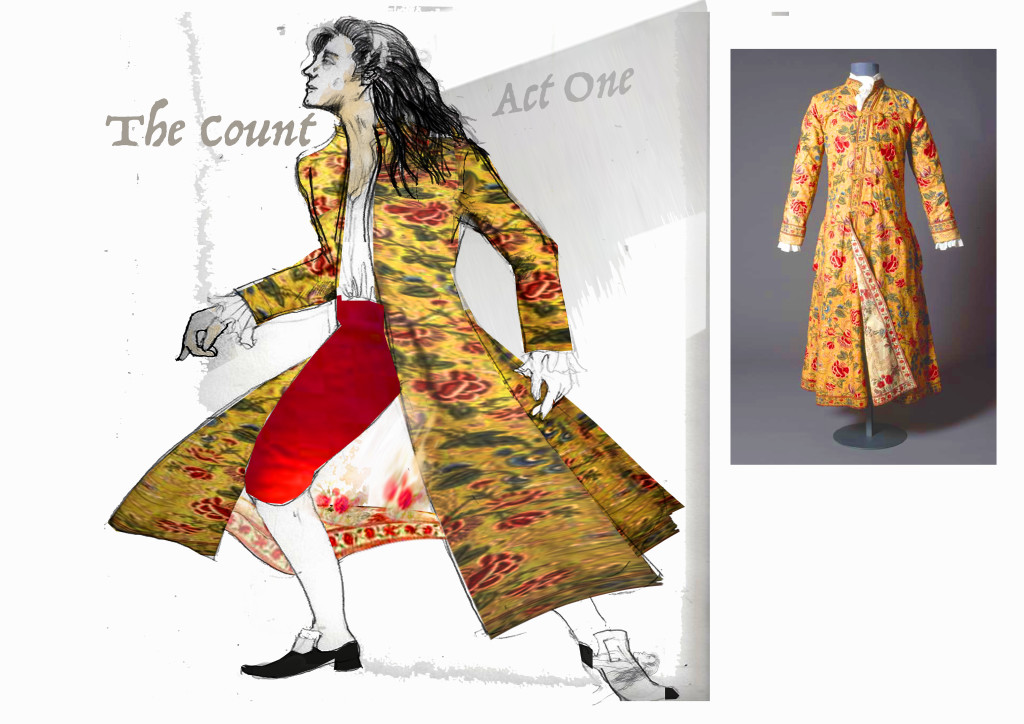 Do you take a completely fresh approach to a piece like Figaro each time around? Are there fundamental elements that you bring to every production, regardless of design team, etc. (in terms of basic relationships of characters, etc.)?
Because I have done it so many times there are certain things that are common to all the other productions. But each production that I have done always throws up fresh ideas that one then addresses the next time a production of Figaro comes along. I'm very interested on the "take" we have on the Countess. I am also very keen to explore the March in Act III further. It's not just the music for the wedding of Figaro and Susanna … it's also the music announcing the death-knell of the old order.
This is a co-production with Philadelphia, San Diego and Palm Beach. How do you involve their production teams in the inception in Kansas City? Are production managers from the other cities "embedded" with the crew in order to know how the thing works from here onward? Or is each version a fresh start?
I have started to call this production "La Grande Alliance" because of the number of companies involved (four at the moment and rising). Fortunately they all have a similar stage size and regrettably (apart from Kansas) no trap! I intend to try and keep the shows the same for all the companies involved but knowing me I'm sure that will not be the case!
You spoke once about directing as a process of taking a piece apart, working the individual elements, then putting it back together. Could you elaborate a little on that, especially as it might pertain to Figaro?
That's exactly how I see the process. It's like doing renovation on an old Master that you think you know. The passage of time has left layers on the original colors so you have to strip back those layers of tarnish to try and see what the original was like. That was something else I learned at Glyndebourne: never to take something for granted. I hope this approach makes it interesting for someone seeing the piece for the first time and different for someone who knows the piece well.
Your celebrated Don Giovanni that opened the Met season in 2000 was noted for Don's dark nature: He's not a funny playboy, but a menace. Are there dark elements in Figaro, as well, and do you plumb those?
Mozart and Da Ponte describe Giovanni as a "dramma giocosa." … I think that means the equivalent of a black comedy in our terms. I think that is the case with Figaro as well: It's a comedy that has the capacity to turn nasty.
.
The Marriage of Figaro runs November 5th through the 13th at the Kauffman Center. Call 816-471-7344 or go to kcopera.org.
To reach Paul Horsley, performing arts editor, send an email to paul@kcindependent.com or find him on Facebook (paul.horsley.501) or Twitter (@phorsleycritic).
 Vanessa Severo  The actor, writer, choreographer, and director is the daughter of Brazilian immigrants. She has appeared on all the major stages in Kansas City and on quite a few…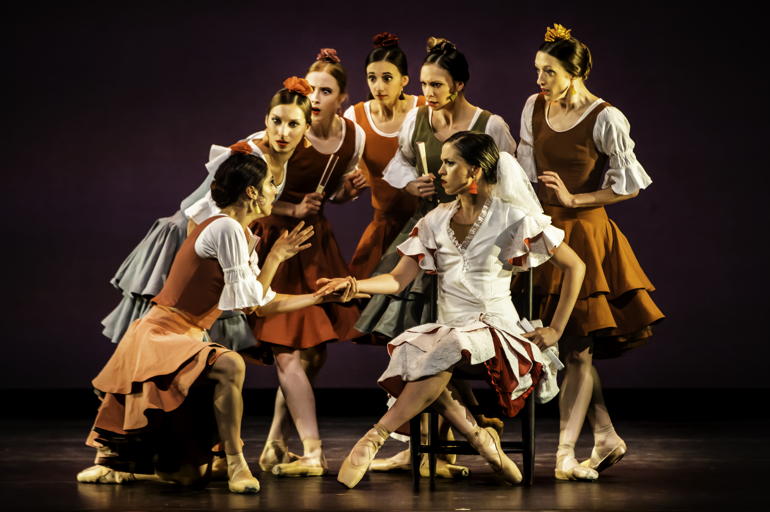 Latin Americans have played a major role in the growth of greater Kansas City for at least two centuries, probably beginning with the founding of Independence, Missouri, in 1821. Yet…
Nearly all of Beau Bledsoe's musical adventures have grown out of a lifelong love of the classical guitar, also known as the "Spanish" guitar. So it made sense that Ensemble…
After more than two decades and four deans, it was beginning to look as if the UMKC Conservatory's dream of a new facility would remain just that: a dream. Until…