FROM OUR TOWN TO YOURS: Kansas City Musicians Continue To Change The World
Ask anyone from Paris, London, or New York what they know of Kansas City music and they're likely to mention jazz. But those of us who live here know that our contributions cover a range of genres, from pop to Country, Broadway to choral music, classical to hip-hop.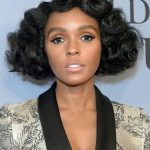 "Kansas City has, throughout its history, has been a hotbed of incredible talent and creativity," said Gale Tallis, executive director of the Folly Theater, which during its 120-year history has hosted the broadest possible range of genres. "We still have a plethora of incredibly talented musicians who are able to make a living here."
Below is a by no means comprehensive list of artists who were either born/raised here or who lived here long enough to have made a mark (or for Kansas City to have left a mark on them). We hope the YouTube videos we have linked will serve as teasers, at least, so that you'll venture out further to explore the work of these artists.
Robert Russell Bennett (1894-1981). Stricken with polio as a child, this Kansas City-born son of musicians developed a remarkable ear for instrumental sonorities. After working as a freelance musician in Kansas City, he enlisted for limited military duty in 1917 and became director of the 70th Infantry Band at Camp Funston, Kansas (formerly on Fort Riley grounds). There he survived the 1918 Spanish flu epidemic. After study in Paris with Nadia Boulanger, he became an arranger for George Gershwin, Richard Rodgers (Victory at Sea, Oklahoma!), and Jerome Kern (Showboat). Listen: "Full Fathom Five" from Victory at Sea, music by Richard Rodgers, arr. Bennett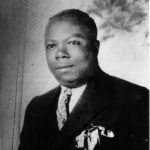 Bennie Moten (1894-1935). The ragtime-influenced pianism of this local genius became a basis for the hard-stomping "Kansas City Sound." The Bennie Moten Orchestra, formed in 1923, performed on a level of tight virtuosity that astonishes, and it served as a cauldron for early greats such as Count Basie, Walter Page, Jimmy Rushing, and Lester Young. Listen: "Moten Swing"
Virgil Thomson (1896-1989). This uniquely austere composer began as a Kansas City church organist. He studied in Paris and settled into New York, where he also became one of the most influential music critics of the 20th century. He wrote two path-forging operas, Four Saints in Three Acts and The Mother of Us All, both on texts by Gertrude Stein. His score for the film Louisiana Story won a Pulitzer Prize; he also scored Pare Lorentz' 1936 documentary The Plow That Broke the Plains. Listen: "Wheat Field at Noon," from Three Pictures for Orchestra 
Count Basie (1904-1984). Though born in New Jersey, from 1929 to 1936 "the Count" had a huge impact on Kansas City, partly with Bennie Moten in the ferment of our Prohibition-era club scene. Just as critical, his early experience in Kansas City clubs was formative to his later style. When Bennie died at age 40, after what should have been a routine tonsillectomy, some of his musicians follow the Count to Chicago and beyond. Listen: "Swingin' the Blues" (1941)
Big Joe Turner (1911-1985). From age 14 this singer-songwriter played in Kansas City clubs during the Pendergast era and collaborated with pianist Pete Johnson in pioneering boogie-woogie and "shout" styles that drew the attention of Bennie Moten and others and pushed the blues toward rock 'n' roll. ("Shake, Rattle and Roll" would later energize the likes of Elvis.) He performed into the 1980s, winning a Grammy Award (finally!) for the album Blues Train in 1983. Listen: "Ooo Ouch Stop"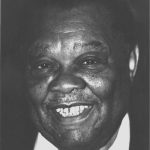 Jay McShann (1916-2006). Born in Oklahoma, Jay established an orchestra in Kansas City that hosted Charlie Parker and others. He always insisted there was a distinctive Kansas City Style, which was born for the most part in the area we call the 18th and Vine District today. "They knew it on the East Coast, they knew it on the West Coast," he told the Associated Press in 2003. "They knew it up North, and they knew it down South." Listen: "Swingmatism"
Charlie Parker (1920-1955). Our most illustrious native son, who was born in Kansas City, Kansas, became the most influential saxophonist of all time. The maverick of the rapid, mellifluous style called bebop, whose 100th birthday is celebrated worldwide this August, began in local clubs and toured with Jay McShann. He died at age 34 (even Mozart outlived him, by more than a year!), having become one of the great visionaries of jazz. He is buried at Lincoln Cemetery in eastern Jackson County. Listen: "Ornithology" (feat. Miles Davis)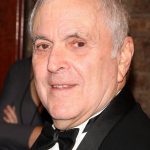 John Kander (b. 1927). He caught the theater bug when touring companies performed Aida and Madama Butterfly in Kansas City. In New York, he teamed with lyricist Fred Ebb to create such path-forging musicals Cabaret, Chicago, and The Scottsboro Boys. His big-hearted, openly emotional melodic style proved a perfect counterpoise for Fred's penetrating, witty, and at times caustic lyrics. Listen: "Maybe This Time" from Cabaret 
Marilyn Maye (b. 1928). Born in Wichita, this jazz singer (now 92) got her start in Kansas City: She remains a favorite of New York nightclubs, but continues to grace us with regular appearances in Kansas City. Ella Fitzgerald called her "the greatest white female singer in the world." Listen: "Guess Who I Saw Today" (2013)
Burt Bacharach (b. 1928). The Kansas City-born composer of "Raindrops Keep Fallin' on My Head," a multiple Grammy- and Oscar-winner, moved with his family to New York when he was a toddler, but we still claim him as ours (though perhaps it's a bit of a stretch). Listen: "That's What Friends Are For," Dionne Warwick (feat. Elton John, Gladys Knight, and Stevie Wonder)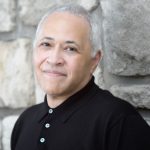 Vinson Cole (b. 1950). He attended UMKC Conservatory, where he would later teach, and became one of the most prominent lyric tenors of our time. He made his Metropolitan Opera debut in 1987 and became a favorite on the world's major stages. He was a significant artist in the vocal-orchestral concert repertoire, as heard in memorable recordings with Herbert von Karajan, Sir Georg Solti, and many others. Listen: Mozart's "Misera, dove son," concert aria
Bobby Watson (b. 1953). The versatile saxophonist, who has worked with countless jazz greats, was born in Lawrence but grew up in Kansas City, where he is Director of Jazz Studies at the UMKC Conservatory: which he is currently building one of the great jazz programs in America. Listen: "In Case You Missed It"
Pat Metheny (b. 1954). The only artist to have won Grammy Awards in 10 different categories (20 in all) grew up in a musical family in Lee's Summit. His unique guitar styles have embraced everything from progressive and contemporary jazz to Latin and fusion. Listen: "Last Train Home" (1991, live)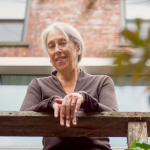 Susan Kander (b. 1957). Though she studied at Harvard and has spent much of her career in the northeast, this brilliant composer of vocal works was born and raised in Kansas City, the daughter of Edward and Ann Kander and niece of composer John. Her works are vibrant, thought-provoking, even profound, and many have been recorded. She has received commissions from Opera Minnesota, Opera Theater of St. Louis, Lyric Opera of Kansas City and Columbus Opera. Listen: "Five Movements for My Father"
Kevin Mahogany (1958-2017). This maverick of jazz vocals attended Baker University before making several influential recordings that inspired Newsweekto call him "the standout jazz vocalist of his generation." He played Big Joe Turner in Robert Altman's film Kansas City. Listen: "Since I Fell For You" from Double Rainbow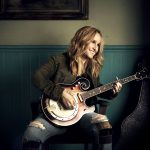 Melissa Etheridge (b. 1961). The Leavenworth-born singer-songwriter, who created a sensation in 1988 with her eponymous album, has won two Grammy Awards (in 1993 and 1995) and an Oscar for Best Original Song (for "I Need to Wake Up" from the film An Inconvenient Truth. In 2011 she received a star on the Hollywood Walk of Fame. Listen: "I Need to Wake Up"
Joyce DiDonato (b. 1969). The Prairie Village native, who studied at Wichita State University and at Philadelphia's Academy of Vocal Arts, is recognized as one of the great mezzo-sopranos of our time. The multiple Grammy Award-winner has appeared on most of the world's opera, recital, and concert stages, in a vast range of repertoire. Her Rosina (in Bartlett Sher's The Barber of Seville) was seen during the historic first season of the Metropolitan Opera's Live in HD series in 2007. Listen: "Una voce poco fa" from The Barber of Seville (Live at the Met)
Chely Wright (b. 1970). In 1995, the Academy of Country Music named the Kansas City-born country singer-songwriter Top New Female Vocalist. She scored a number-one single with "Single White Female" and has toured with Brad Paisley. Listen: "She Went Out for Cigarettes"
Tech N9ne (b. 1971). Born and raised in Kansas City, Aaron Dontez Yates attended Southwest High School and showed incredible rapping skills from an early age. His singular road to success has included collaborations with a wide array of artists, from Lil Wayne to Wiz Khalifa and Eminem. He is known for soul-searching lyrics and rapid-fire delivery. Listen: "Speedom" (parental advisory)
Stanislav Ioudenitch (b. 1971). The Uzbekistan-born Kansas Citian nabbed a career-making Gold Medal at the 2001 Van Cliburn International Piano Competition, having studied at the UMKC Conservatory during the 1990s. As a professor at Park University and the Oberlin Conservatory of Music, he is helping to shape a generation of pianists. Listen: Rachmaninoff Sonata No. 2, mvt. 3
Janelle Monáe (b. 1985). She attended Schlagle High School in Kansas City, Kansas, and wrote musicals under the auspices of the Coterie Theater. Her vocal style is an amalgam of old-school r&b and the most avant-garde trends in funk, hip-hop, and soul. As a film star she has appeared in Moonlight and Hidden Figures. Listen: "Tightrope"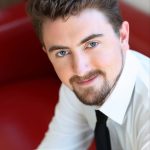 Ben Bliss (b. 1986). This newcomer from Prairie Village has quickly established himself as one of the leading lyric tenors of his generation, having sung most of the leading Mozart roles at the Metropolitan Opera, Lyric Opera of Chigago, and other major houses. In 2017, Anthony Tommasini, writing in The New York Times, dubbed him one of classical music's "rising stars." Listen: Mozart's "O wie ängstlich" from The Abduction from the Seraglio 
Behzod Abduraimov (b. 1990). He arrived at Park University at age 16 to study with fellow Uzbek pianist Stanslav Ioudenitch. Since his victory at the 2009 London International Piano Competition he has blazed a trail of international successes in concert and recital. The London Independent called him "the most perfectly accomplished pianist of his generation." Listen: Saint-Saëns' Piano Concerto No. 2
—By Paul Horsley
To reach Paul Horsley, performing arts editor; send an email to paul@kcindependent.com or find him on Facebook (paul.horsley.501) or Twitter (@phorsleycritic).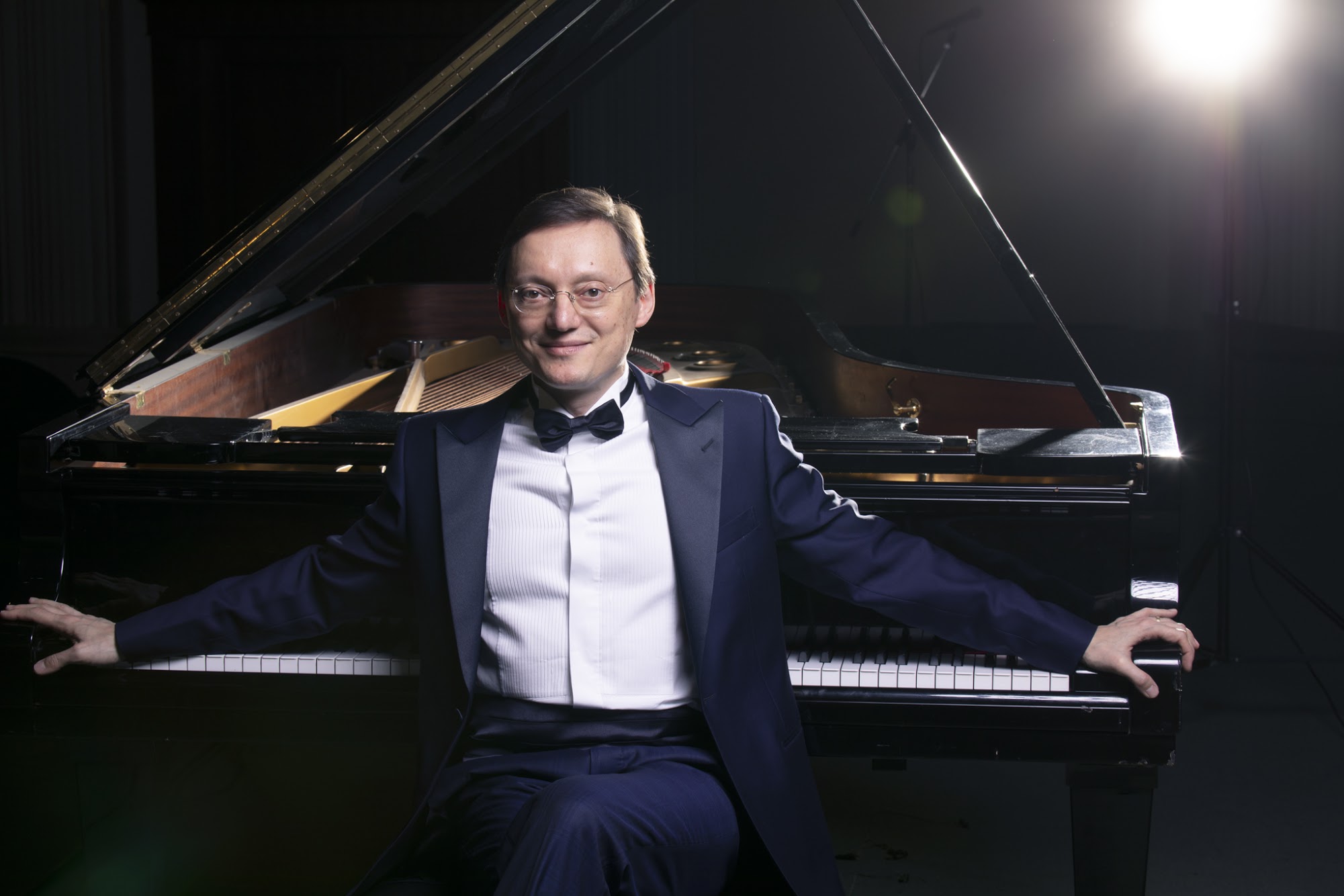 Music competitions: High-stakes horse races, followed by lucrative prizes and worldwide fame, right? Well, not exactly. The competition of today has in fact become a sort of "second education" for…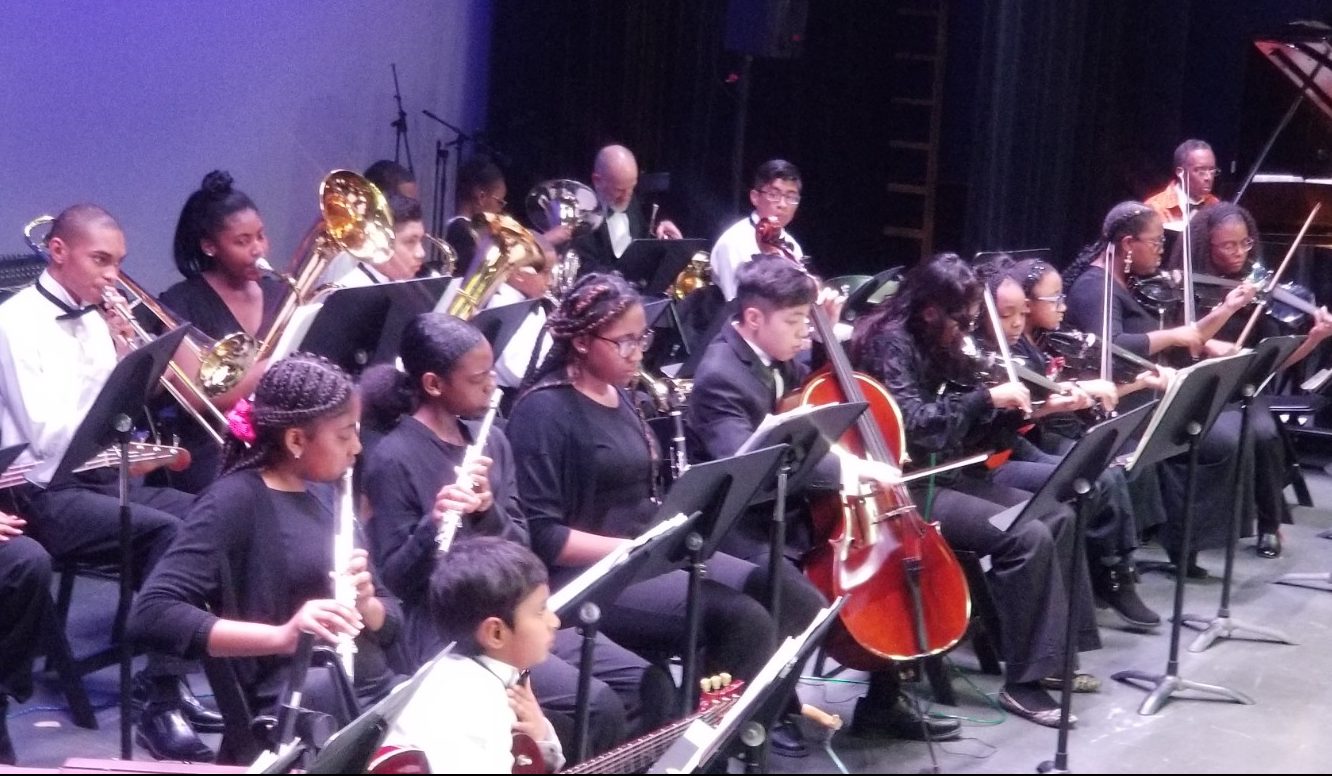 When Darryl Chamberlain established the A-Flat Music Studio Inc. in 2016, he had several goals in mind. First, he believed that young people ages 10 and up should learn how…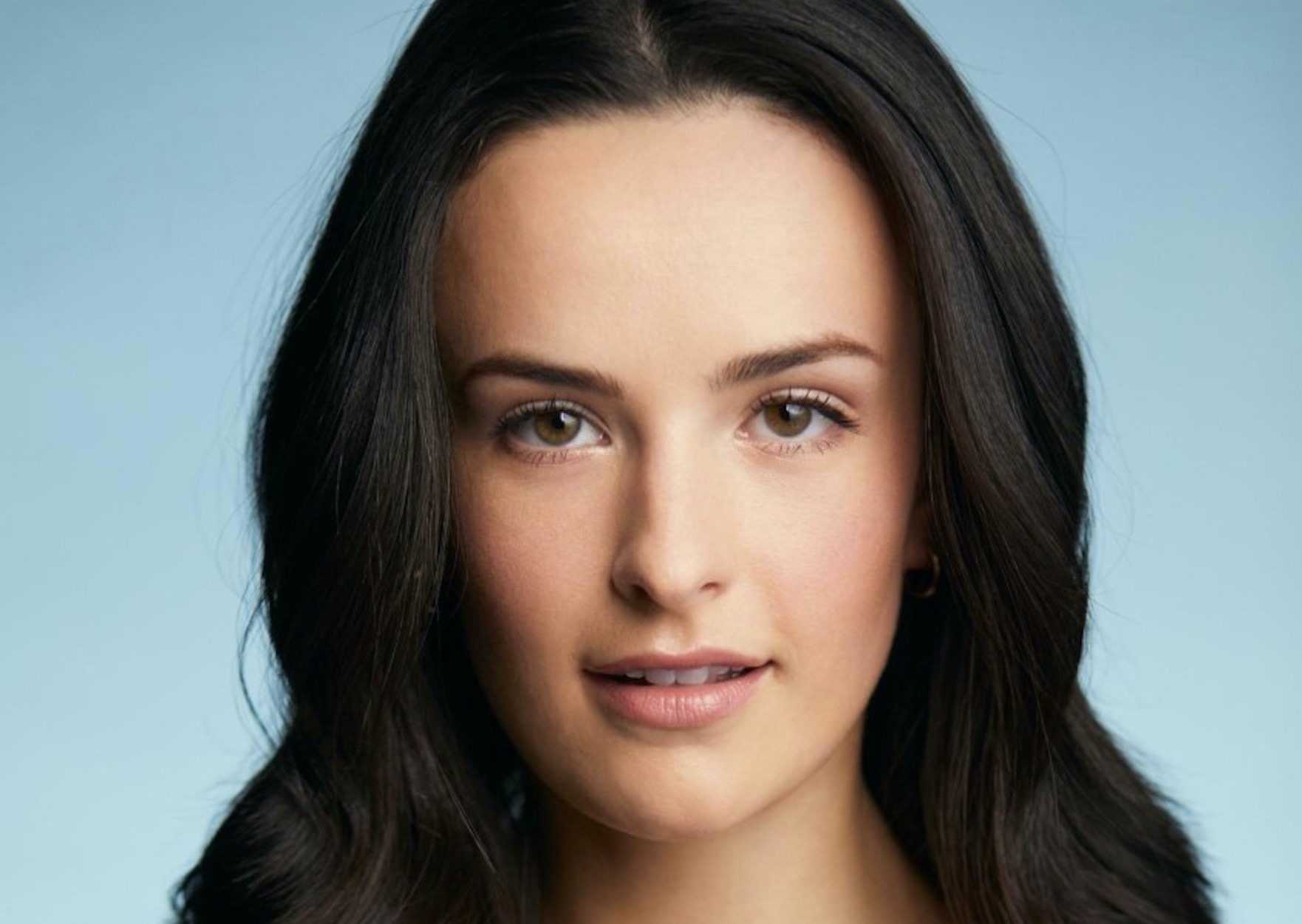 Heart of America Shakespeare Festival started pretty much the way many Kansas City performing arts organizations have begun: Nobody really knew if it was going to get off the ground…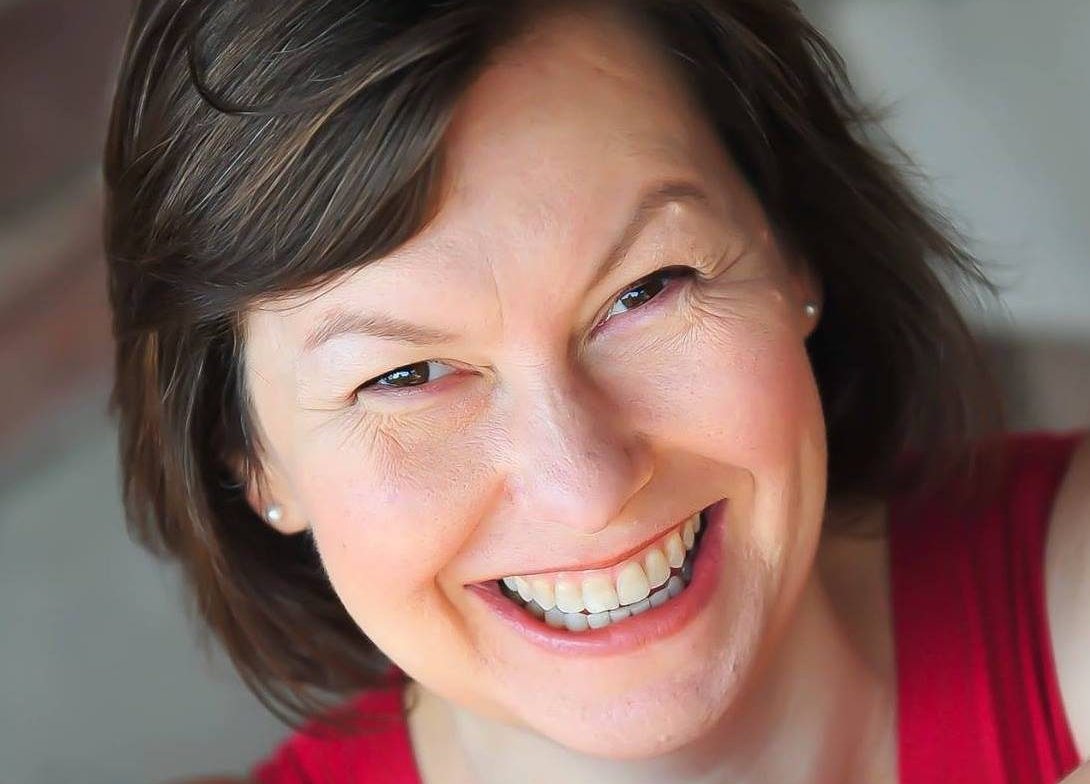 We often say that an actor on stage or screen has "leonine grace," or eats like a ravenous wolf, or moves with reptilian stealth. What you might not realize is…