Girls Night In
What an honor to serve as the chairman of this year's Girls Night In! For the past several years, I've written about the event by interviewing the featured guest speaker. That list has included the articulate (and attractive!) trainer-to-the-stars Bob Green or Lisa Lillian, the popular author of the Hungry Girls books. In each case, the guest speakers have inspired all of us to think of our hearts and our health.
This year, the Girls Night In – A Change of Heart has taken a more local approach to our mission. For the first time, the event is being held inside the Portfolio Flagship store in the historic Crossroads neighborhood. And instead of importing a famous speaker, we're celebrating a quartet of Kansas City's most talented chefs: Julian's Celina Tio, bluestem's Megan Garrelts, The American Restaurant's Debbie Gold and Jennifer Maloney of Café Sebastienne. They are also four of the best-known female chefs in the country and will be creating unique heart-healthy tidbits for us to taste.
To make the culinary creativity even more interesting, we've added a special sous chef competition featuring noted – but non-cooking — gentlemen from our community competing to see who can raise the most money for their kitchen. Each vote costs $10, and the competitors are Mark Faber, Bob Page, Frank Ross, and Bob Regnier.
Note: You can vote online at www.achangeofheart.com or join us Tuesday night and vote in person
Last year, I was looking for a very personal way to share one person's actual story for the 2012 Girls Night In story. I met a lovely person, Largo Leslie Callenbach, who agreed to complete an assessment at the hospital in return for allowing me to document her for the rest of the year. That way we could see her progress every Thursday at The University of Kansas Hospital.
Largo was an easy choice: she was interested and excited. But she certainly doesn't look unhealthy. On the contrary, she's a cute, petite gal, the very picture of health! After the event last year, Largo and I met at the Hospital to get her started. She was so tiny and vibrant, I couldn't help asking, "Who would ever think you needed this assessment?"
"To paraphrase from the Heart Association's famous line, 'Heart Disease Doesn't Care What You Wear! ~ It's the Number One Killer of Women!' my answer would be 'Heart Disease Doesn't Care What Size You Wear! It's a Number One Killer in My Family!'"
I asked Largo to explain.
"You know when you're filling out the forms at a physician's office, and you get to the boxes that require making a check by each disease that apply specifically to your mother and your father? I dutifully make those checks and literally feel short of breath by the time I've made checks in the boxes for high blood pressure, stroke, diabetes, kidney disease, and heart disease for both of my parents.
"Since my parents and grandparents all had heart disease and died at relatively early ages, I have always been one to truly embrace the gift of my birthday! I celebrate joyously for the entire month of April! What I had realized in the weeks preceding my heart health appointment was an increasing anxiety level related to 'being in my 60′s.' I was approaching the age that my mother was when all the checked disease boxes proved fatal. What if the appointment proved that I couldn't change family history."
When you first went for the assessment, what were you worried about the most?  How did the assessment go?
"Arriving for the appointment, the fasting was not a problem. I really wasn't hungry. Stressed, yes, hungry no.  From the moment I arrived, I was greeted with a warmth and friendliness that put soft edges around all the initial clinical testing. (Height, weight, waist circumference, blood pressure, cholesterol, and blood sugar testing done by Sarah McGinty Sanders, RN and Lisa Watkins, medical assistant).
"Then, I had the opportunity to meet with Kathleen Dalton, nurse practitioner, for a private review of results and specific suggestions for my personal action plan. In a thorough, concise and very genuine manner, she gave me information about diet and exercise and recommended monitoring my blood pressure and lipids.
"The last part of my appointment included a lovely heart-healthy breakfast. Karin Morgan, RN joined me at this time and gave me a gift bag that included a pedometer, a heart health journal and heart health pamphlets. In this cozy, comfortable setting, Karin spent time reviewing important heart health information in a way that was specific to me. She was particularly (and wonderfully!) affirming about how many factors I do have control over, such as exercise, not smoking, weight, a healthy diet, and medication for my high blood pressure. She literally helped me look at my family history factor from a healthier perspective."
How has the follow up been? What changes have you made and how have they affected your life?
"I now do regular workouts with a personal trainer, Phyllis Peterson at Sylvester Powell Community Center in Mission. I take classes in Zumba, Turbo Kick…It's great for your heart! The Sylvester Powell Community Center in Mission has a tremendous variety of classes and great equipment! Kick Boxing is a little bit more limited due to past back and knee surgery but great to get out of my comfort zone.
As for my diet, I'm increasing fruits, veggies and grains and definitely decreasing salts, sugars and red meat. And I'm experimenting with juicing and protein shakes. The Sylvester Powell Community Center in Mission has an ongoing contest, Biggest Weight Loss Challenge. It's a great motivator!"
You've found that counseling is also important.
"After over two decades as a social worker, I realized how important it might be to take the advice I gave: Find a wise and trusted professional counselor and touch base as needed.
"Travel is also important and last year was THE year! We did two trips with Sharon and George Harter for Musical Theater Heritage, one to New York and one to London! Fabulous folks, food, drink, and plays. We all enjoyed the Callenbach Family Keepsake Christmas in Puerta Vallarta; both sons, daughters-in-laws, and 4 grandchildren! It was non-stop memory making and non-stop fabulous food. I decided this new travel thing is simply grand! I do have a confession. The travel played havoc with the healthy diet part. So I'm now going to try Boot Camp classes and a new, very small portion diet plan. Seriously!
You have other dreams and goals for pushing your boundaries too?
"I plan on taking classes at the Actors Training Studio. I would love to get work doing voice overs, audio tapes, commercials, and bit parts. I want to take classes and see how much I have to learn!  I'm definitely doing something good for my stress level and my heart health! Plus, now that I know just how wonderful grandchildren are, I do want to see myself as being around to be the coolest Great Yia Yia ever!
Also featured in the February 18th issue of The Independent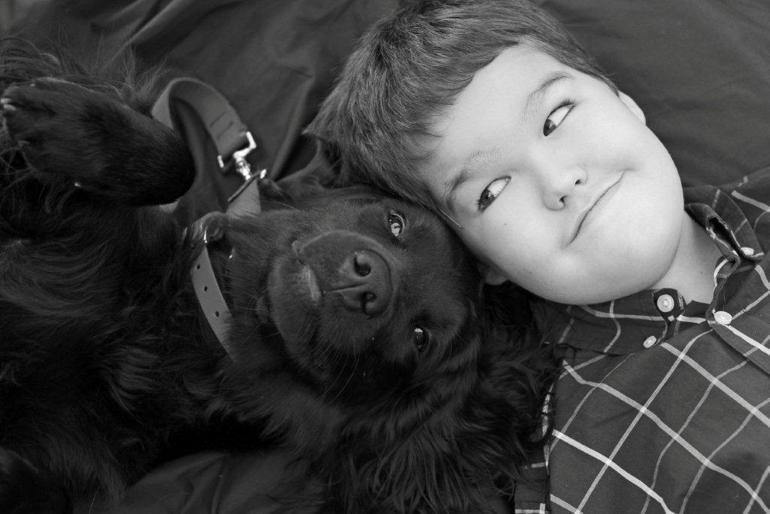 "I have found that when you are deeply troubled, there are things you get from the silent devoted companionship of a dog that you can get from no other source."…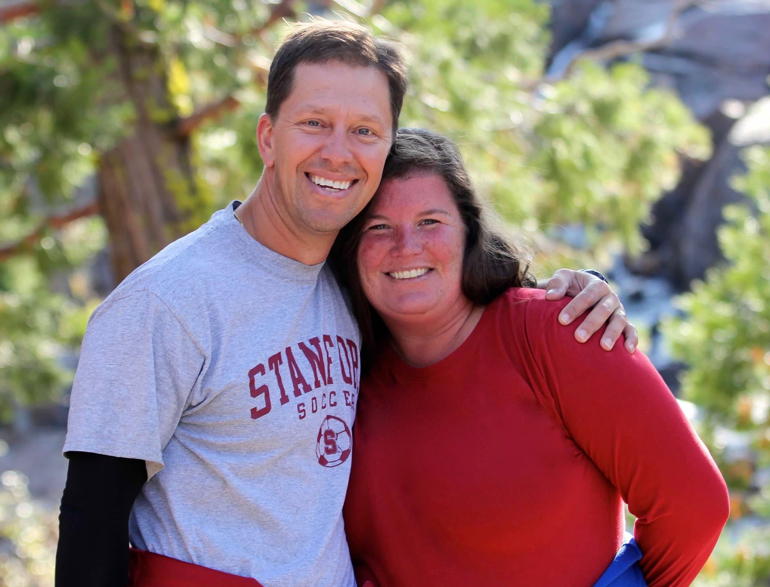 The University Academy Foundation, (formerly known as Friends of University Academy), is hosting its 2021 Spring Event on June 3rd at the UA Stadium. The plans call for family-friendly fun,…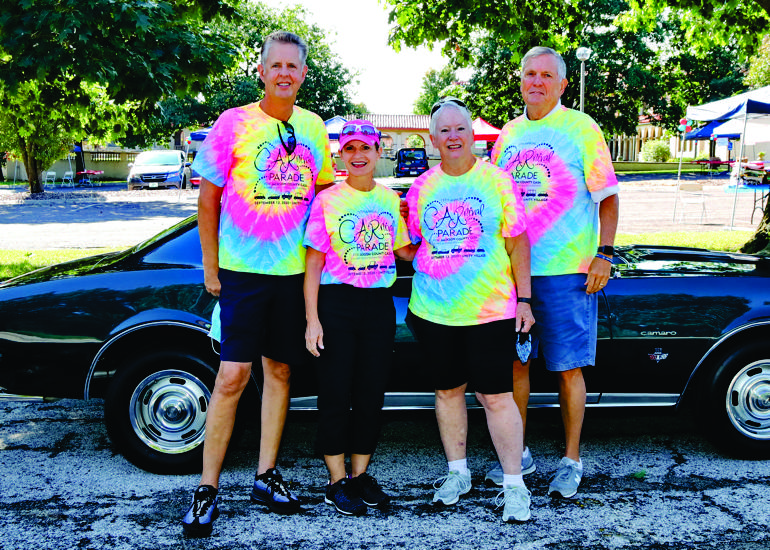 Kathy and Gary Bussing make a fantastic philanthropic couple, and Jackson County CASA (Court Appointed Special Advocates) is very grateful to them for their time and talent. These longtime supporters…
Molly Krause works as a tax manager for CBIZ. In her free time, Molly is a dedicated volunteer at Junior Achievement. She serves as a Future Women's Leadership Forum mentor…