HIGH-STRUNG: As it celebrates 20 years, local chamber music organization gains momentum
Heartland Chamber Music is not just a festival and it's not just a music program or a "violin camp." It's many things at once, and unless your child has been one of the 80 or so lucky string players admitted into the program each year, you might not fully appreciate the impact it is having on Kansas City's summer music scene.
This year, Heartland celebrates its 20th anniversary with visits by the Rolston String Quartet and New York Philharmonic Concertmaster Frank Huang, who join a dozen other first-rank faculty members for nine days of one of the most intensive festivals in the United States.
In recent years, the annual performances by internationally celebrated string quartets (co-sponsored by the Midwest Trust Center) have formed the "public face" to the Festival, and this year's Yardley Hall appearance by the Rolston Quartet promises to be a highlight of the musical year. (BBC Music Magazine recently named the Rolston's stunning Souvenirs disc its Recording of the Month.)
But for its young musician-participants, the Festival serves as a window into the fantastic world of chamber music, which many educators believe is a primary factor in building fundamental musicianship.
"It's not just a music camp, it's not just a festival," said Artistic Director Jackie Lee, an internationally renowned violist and chamber musician. "We are building a 'musical playground' for educators and students and parents and music lovers and concertgoers: bringing them all together for the summer."
Heartland tries to build a "comprehensive institution" each year, he added, and its activities also fill the musical calendar during a period (late July and early August) in which Kansas City weathers a bit of a cultural drought.
At the center of the maelstrom is the Heartland Chamber Music Festival: nine days of intensive rehearsals, master classes, and performances for students ages 12 and up.
Just as important are the Junior Festival for younger performers, the Festival Scholars program for eight especially gifted artists, the Adult Workshop for enthusiastic amateurs, the Teachers Continuing Education Class, a new series of Porch Concerts established during last year's pandemic (which remains active), and the String Sprouts and Hall Pass Concerts for children ages three and up, both of which spill over into the school year.
Heartland Chamber Music was founded in 2001 by Violist Vicki Olson at the UMKC Conservatory, primarily as an alternative program for local youths who couldn't afford the wildly expensive chamber music festivals such as those at Interlochen, Norfolk, Brevard, or Blossom.
Then in 2008, at the urging of UMKC Conservatory's then-dean, Peter Witte, Heartland merged with Jackie's Stringendo String Institute "because we were all doing the same thing, educating students about chamber music," Jackie said.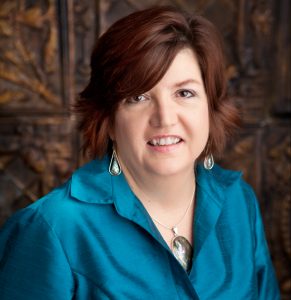 "We agreed to give it a try for one year: Unwittingly, it turned out to be the best marriage ever." (Violist David Kovac, a co-founder of Stringendo and now a professor at East Tennessee State, was also key in building the program.)
As Heartland grew in stature and prestige, in 2009 the Midwest Trust Center invited the Festival to use its facilities at Johnson County Community College, which were available for exactly nine days during the gap between summer and fall sessions. This brought about greater public awareness of the festival, and the Center provided stellar acoustic spaces for the festival's concerts.
Heartland has taken on a wide range of activities over the years, some of which continue through the year, but the summer festival for gifted chamber musicians remains central.
When it was first formed in 2001, "it was the only affordable thing around," said Kathy Cook, who became Heartland's executive director the year after Vicki retired in 2019. (Vicki remains on the board of directors.)
Twenty years ago, there were few options for musicians "that didn't require students to travel to one coast or the other to find intensive chamber music training," added Kathy, who for a decade was a Kansas Statehouse advocate for equity in public-school funding.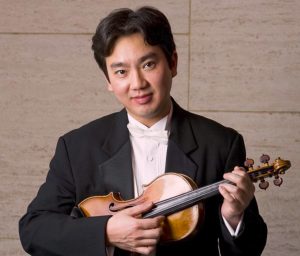 As the Festival's activities have become better-known to musicians throughout the nation, its affordability remains a source of pride: Heartland costs about one-quarter what you'll pay at most other music camps. "We ensure quality regardless of your financial ability," Kathy said. "And we do our best to help with scholarships when we can."
Why chamber music? Because it is quite simply crucial in learning fundamental musicianship, advocates say. "Chamber music is important in developing students' critical thinking, because they have to discuss the music as they rehearse," Jackie said.
Orchestral playing is about exercising discipline and following a conductor, "but with chamber music, everyone has his or her own voice," Jackie said. "It involves more individual creativity."
When four people are onstage together "they are in the same boat," he added. Indeed, there is a magic involved in syncing your creative impulses to those of other human beings, right there onstage.
"They breathe together, they live on the same musical pulses, they learn to understand each other," Jackie said. "And they will come to an agreement on what they want to do with the music."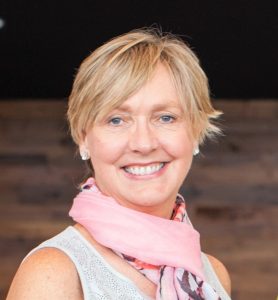 Having one-on-one sessions with world-famous musicians "is a huge benefit to our students," Kathy said, and thus the appearance of a major string quartet each year has not only enhanced public awareness but has brought enormous value to the instruction. (Past festivals have included appearances by the Miami, Parker, and Harlem quartets.)
Each participant is afforded coaching periods and/or master classes with the visiting pros: These and the public performances have a marked impact.
On August 4th at MTC's Yardley Hall, the Rolston Quartet will perform Haydn's "Rider" Quartet, Shostakovich's hair-raising Eighth Quartet, and Dvořák's "American" Quartet. Having won the Banff and Yellow Springs competitions, the Rolston Quartet is one of the hottest chamber ensembles in the world today.
Festival students will likely remember this performance "for the rest of their lives," Jackie said, adding that "sometimes that becomes the reason why they want to continue to do this. … Every little thing makes an impact, especially for a young child."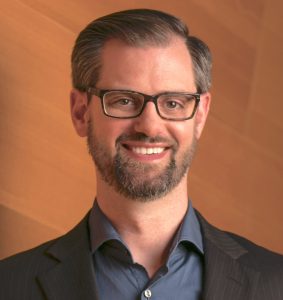 The concert by the visiting quartet has been placed, strategically, in the middle of the festival rather than at the end. "The next day after that performance, the students sit up even more to listen to what they have to say," Jackie said.
The eight Festival Scholars, who receive extra attention through the week, also perform in concert and on Kansas Public Radio. The August 1st program will include performances by Violinist Frank Huang and the rest of the professional faculty.
This year's ensemble programs feature a special podium guest, the Kansas City Symphony's Associate Conductor, Jason Seber. The week also includes appearances by the Festival Orchestras and by the tiny youngsters from the String Sprouts program.
All performances are presented live at the Midwest Trust Center (July 30th through August 7th) and with proper COVID-19 safety measures in place.
"As musicians, the one thing we all want to do is educate our children as to why this is important, so that classical music doesn't die," Jackie said, adding that HCM also exists so that Kansas Citians "can attend a festival in their own back yard."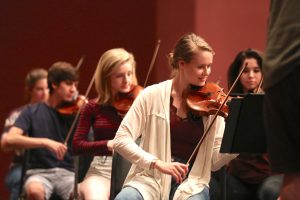 Also crucial is "bringing along the next generation of audience members," Kathy said. "Because even those who don't go on to be professional musicians are going to have a lifelong love of classical music. And that's an audience we can't afford to lose."
—By Paul Horsley
See the complete Festival schedule here. For tickets to the August 4th concert, go to heartlandchambermusic.org. To hear excerpts of these extraordinary young musicians, click here.
To reach Paul Horsley, performing arts editor; send an email to paul@kcindependent.com or find him on Facebook (paul.horsley.501) or Twitter (@phorsleycritic).
After more than two decades and four deans, it was beginning to look as if the UMKC Conservatory's dream of a new facility would remain just that: a dream. Until…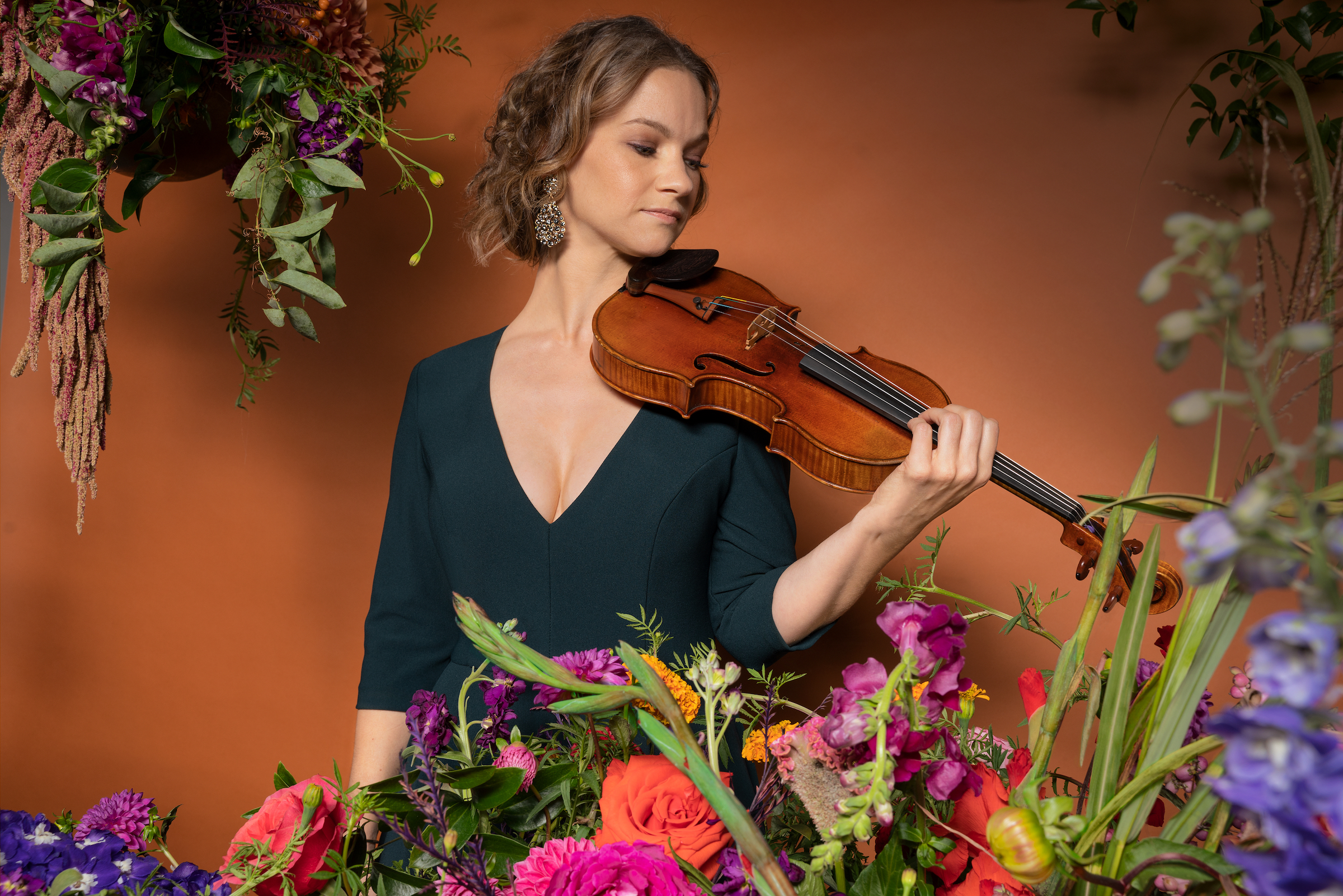 One woman, standing alone onstage. No pianist, no music-stand: Just Hilary Hahn and her violin, creating miracles. That is what Harriman-Jewell Series audiences are likely to experience this October 13th,…
Oh the weather outside is frightful(ly hot). But it won't be for long, so take a close look at this fall's diverse and provocative mix of music, dance, and theater:…
Kansas City Ballet always seems to be building something. For decades, it engaged in refitting existing buildings to meet its day-to-day needs: from the Westport Allen Center to the National…